This week I've rounded up some of the best fine and gross motor skills activities and easy apple crafts for kids I could find. And as usual I've thrown in some links to Apple themed printables, books yummy snacks so you have everything you need for an Apple Tot School for your toddler or preschooler.
Easy apple crafts for kids
Crafts are a great way to develop fine motor skills and creativity and at the end of the session your tot will have created something they can show to daddy or their grandparents. These are some of my favourite apple crafts for toddlers and preschoolers:
Apple books
In our house we have a rule that when a child comes to you with a book you stop what you're doing and read it together. I've lost count of the number of times Master J and I have snuggled up on the kitchen floor to read a book when I'm in the middle of making dinner!
I do this because I love books and I want my children to share that passion. But there are also studies that show that a child who reads for enjoyment every day develops a broad vocabulary and general knowledge and should do better at school than those who don't.
Here are some apple themed books for you to read together:
The Biggest Apple Ever
Apples, Apples Everywhere!
Fruit Salad
Ten Apples Up On Top!
Apple Countdown
Ten Red Apples
&
Apple fine motor activities
Fine motor skills are an important part of your tot's development, because without them they won't be able to write, grasp small objects or fasten zips on their clothing.
Here are some wonderful apple fine motor activities for them to have fun with:
Apple gross motor activities
We must not forget about helping develop the larger muscles needed for gross motor skills and encouraging climbing, running, crawling and jumping. Here are some wonderful apple gross motor activities to get your little one up and moving:
Apple printables
To help develop numeracy and literacy skills you can use one of the many free printable packs that are shared by other mums. Here are some apple printables:
Apple sensory tubs and small world play
Sensory tubs are a brilliant way to encourage learning through invitation to play. Little ones can explore their senses as well as practicing pouring and measuring, counting and patterning. There is also an opportunity for small world play too as they explore and comprehend the world around them. Here are some brilliant ideas for apple sensory tubs and small world play:
Apple snacks
Now let's take a look at some apple snacks that your kiddos can enjoy, but before you rush out and buy any take a look at these handy apple storage hints shared by Candi to help you keep those apples fresh for as long as possible.
---
If you enjoyed this collection of Apple Activities for Toddlers why not check out our farm activities for toddlers or our collection of water table activities.
~Clare – currently pinning to Fun Toddler Activities.
Click here to follow our Fun Toddler Activities board over on Pinterest.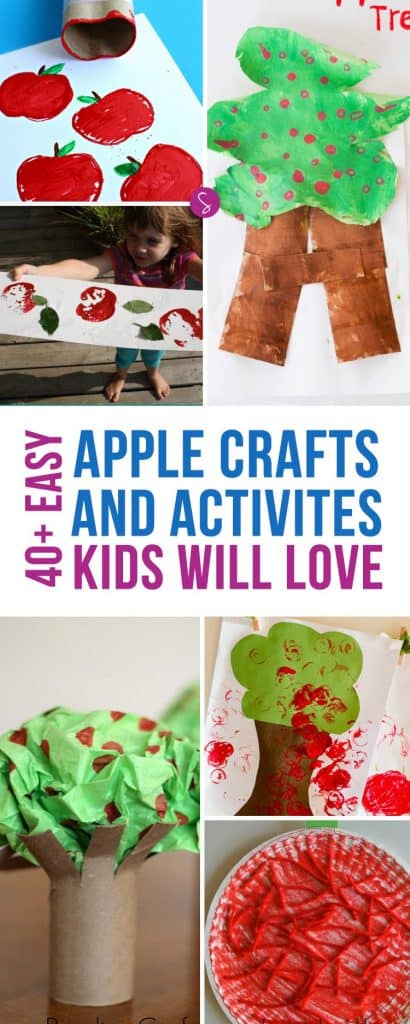 Get more bright ideas