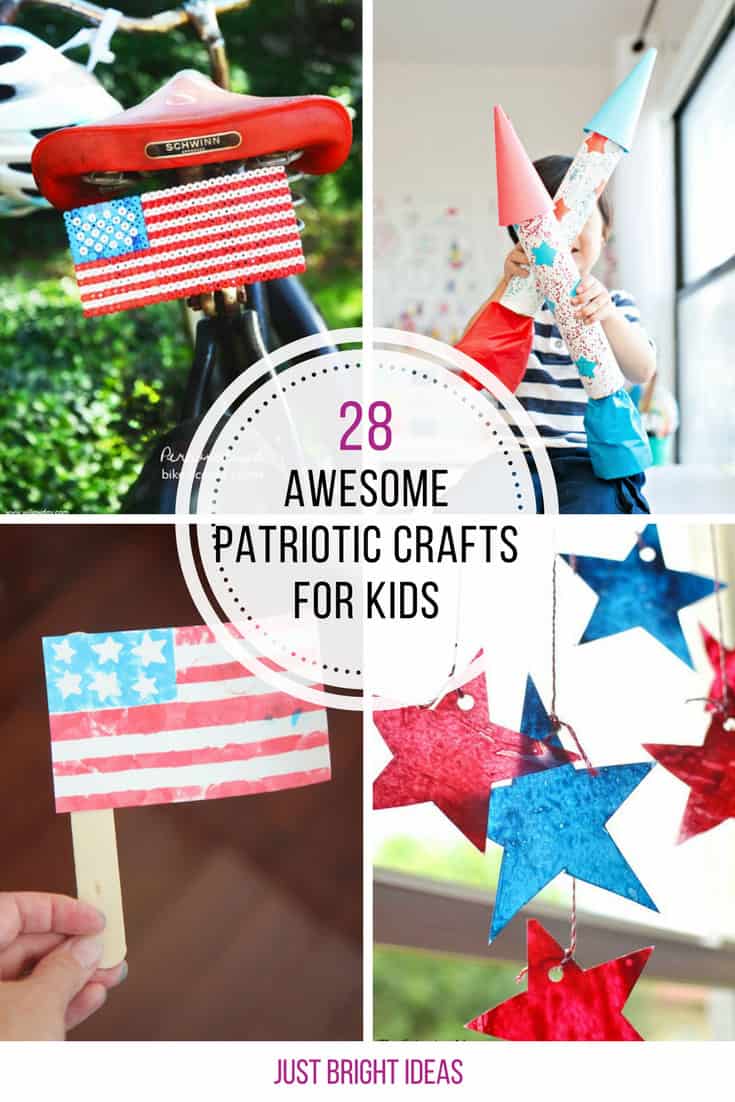 Pin these ideas! Hit the button to save these ideas for later. Don't forget to follow us on Pinterest for more great stuff!
&
---
The 4th of July and Memorial Day Weekend are a great time for doing brightly coloured crafts and activities for your toddlers and older kids. Here are some awesome patriotic crafts for kids to inspire you!
Patriotic Crafts for Kids
28. Celebrate the 4th of July with a Fireworks Painting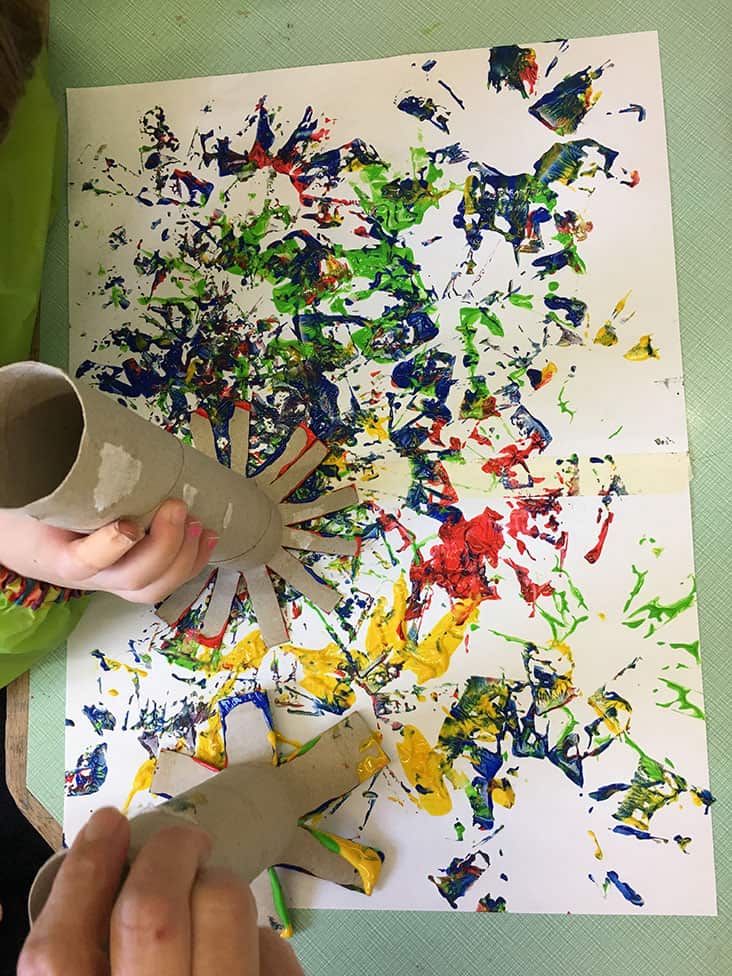 Found it here >> Just Bright Ideas
Kids of all ages will have fun making their own fireworks painting, and it's really easy to set up too.
27. Make a Super Fun Rocket Flyer
Found it here >> Brain Power Boy
These rocket flyers are super COOL, not only do they look patriotic but with the help of an elastic band they really fly!
26. Fireworks Play Dough
Found it here >> Fantastic Fun and Learning
If you're looking for a no-mess patriotic craft for your kids try this invitation to play with play dough, we were super intrigued to find out how to make play dough black!
25. Salt Fireworks: Festive Fine Motor Craft for Kids
Found it here >> Schooltime Snippets
Here's another way to make a fabulous fireworks picture, this time it's a bit of a science experiment too!
24. Fourth of July Crafts Made from Recyclables
Found it here >> Design Dazzle
If you need a fun table decoration and your kids like recycling crafts this is a great choice for you.
23. 4th of July Printable Paper Chain
Found it here >> Love the Day
Putting together paper chains is a lovely calming activity at the end of a hectic day.
22. Homemade Confetti Launchers
Found it here >> Piikea Street
We cannot get enough of these homemade confetti launchers!
21. Patriotic Firework Paintings
Found it here >> Inner Child Fun
Who knew there were so many different ways to make a patriotic firework painting!
20. 4th of July Sand Art
Found it here >> Honey Bear Lane
Here's a patriotic craft that will be enjoyed by the grownups as much as the kids and makes a lovely table decoration too.
19. Light Up the Sky this Fourth of July
Found it here >> The Imagination Box
Fireworks are made with chalk this time, but the added New York skyline adds a wow factor to this patriotic craft!