This post may contain affiliate links, which means I may receive a commission if you click on a link and purchase something. As an Etsy and Amazon Associate I earn commissions from qualifying purchases.
While my hubby and I aren't quite in the league of Serious Gamer we do enjoy board games that are a little too complex for the rest of the family to enjoy with us (anyone else have parents or siblings that recoil in fear at the sight of Settlers?) so we're always on the look out for some simpler board or card games to play with them.
This Christmas my brother came to visit bringing with him the fabulous King of Tokyo and I thought I'd share that one with you as well as four other card games for family game night that can be enjoyed by gamers of all ages from kiddo to grandma without boring the serious gamers to tears!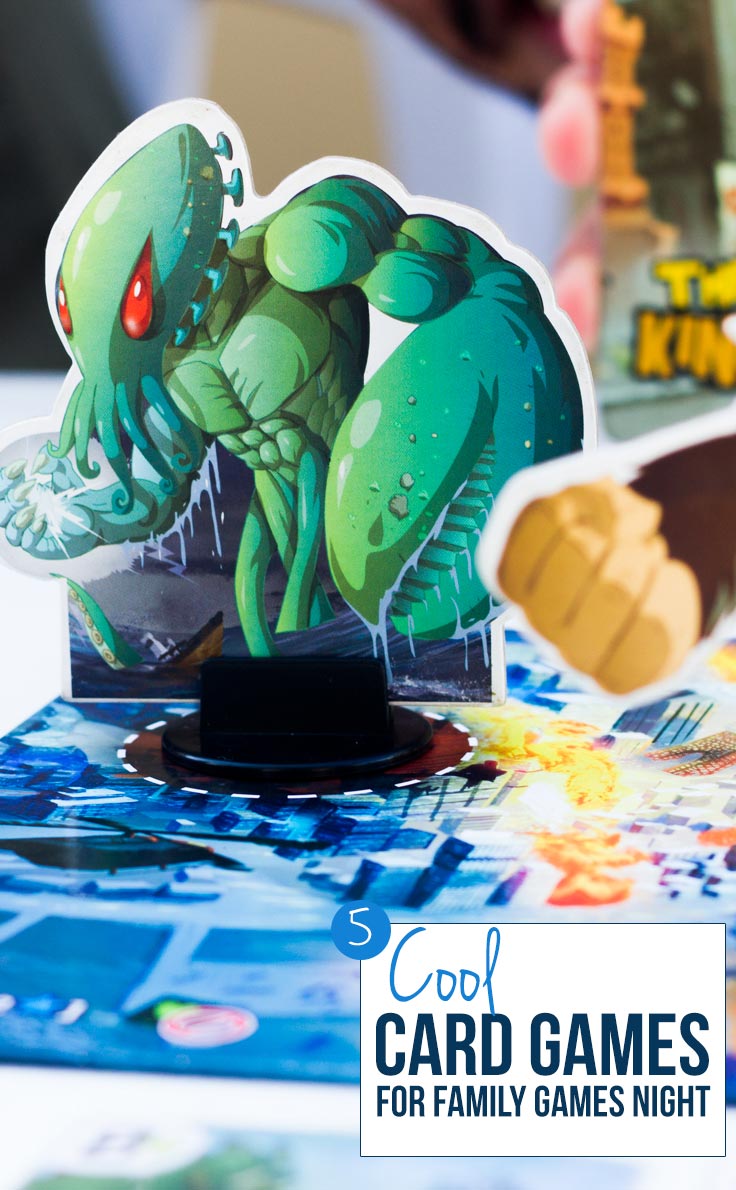 Card Games for Family Game Night
1. King of Tokyo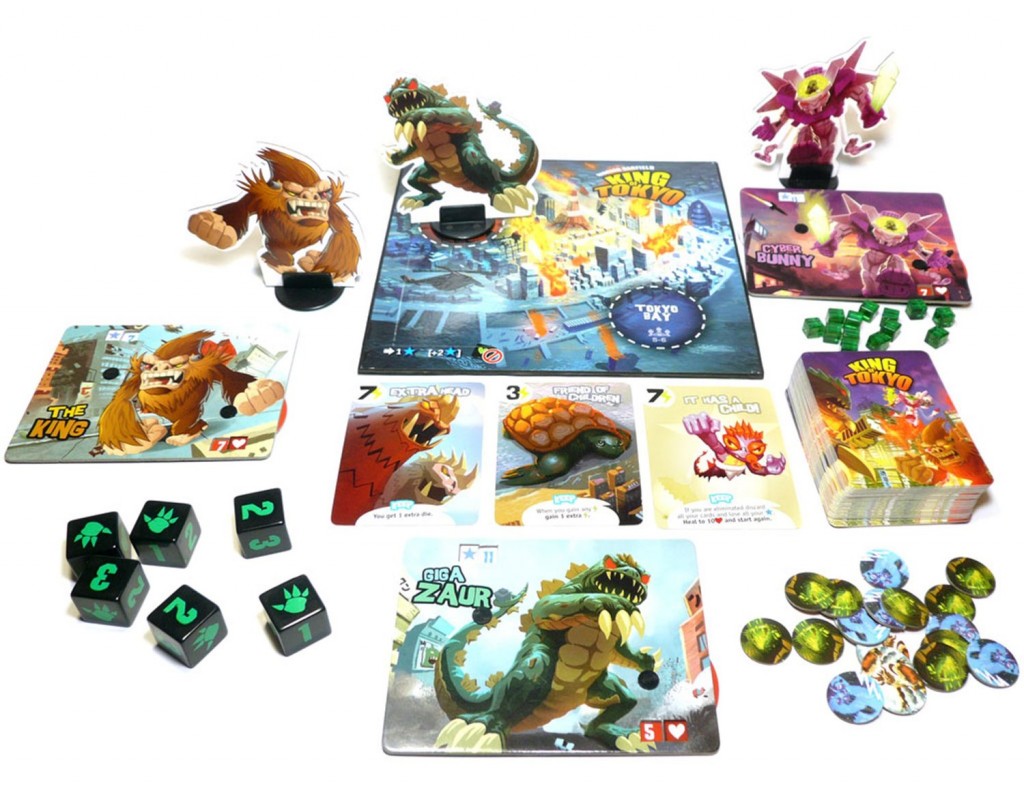 Fans of the infamous card game Magic: The Gathering might be intrigued when they hear that King of Tokyo was designed by none other than Richard Garfield. And for those of you who have never heard of Magic or Richard all you need to know is that this is a great card game for family game night, or for more serious gamers who want something light hearted to finish up the evening.
The aim of the game is to become a mutant monster or a gigantic robot and fight to the death as you try to become King of Tokyo.
It's fast-paced and easily understood by kids of around eight and up and their grandmas! It's the kind of card game you'll happily play more than once in one sitting, and over time you can expand the fun with one of the expansion packs
.
Just be warned though, things can get pretty ruthless so you might want to set some boundaries if you don't want dad getting upset at being knocked out of the game too early!
2. Exploding Kittens: A Card Game About Kittens and Explosions and Sometimes Goats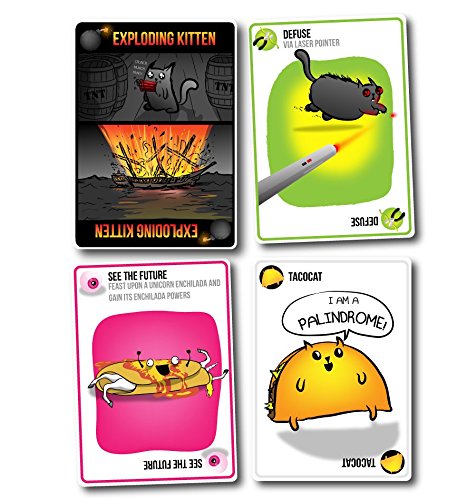 How can you not love a card game which carries a warning on the side of the box like this one: "This box, like 99.99% of boxes, does not meow."
In short this is a highly strategic, kitty powered version of Russian Roulette. You draw cards until someone draws an Exploding Kitten, at which point they explode, they are dead, and they are out of the game… well unless that player just happens to have a Defuse card, which can defuse the Kitten using things like laser pointers, belly rubs, and catnip sandwiches. The last person alive WINS!
It's a great family friendly game (just for the record there is a not so family friendly version so make sure you order the right one or it could lead to a rather embarrassing situation in front of your kids, grandma or the folks at church!) that's perfect for a bit of light entertainment on family game night or when you want a quick game to play while dinner is cooking.
Oh and it's recommended for ages seven and up but with a bit of instruction a three year old can happily join in the search for those pesky exploding kittens!
3. Sushi Go!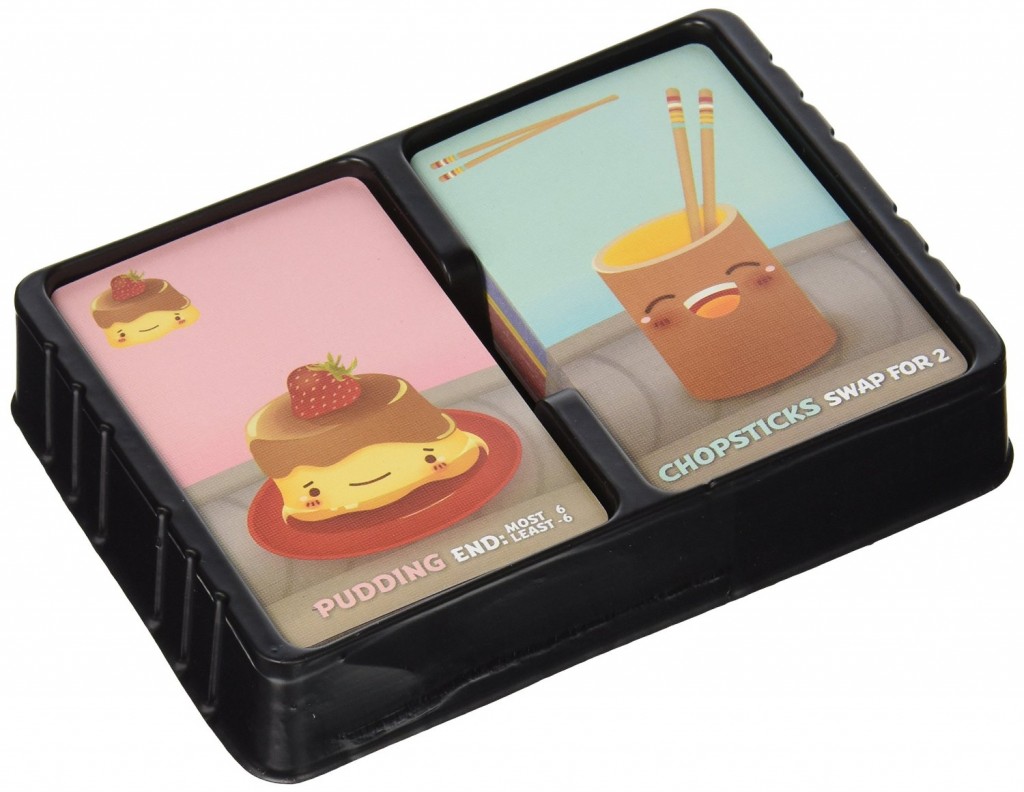 Your goal in Sushi Go! is to grab the best combination of sushi dishes as they whiz by you. Score points for collecting a full set of sashimi or making the most maki rolls. Triple the value of your nigiri if you can dip it in wasabi. The person with the most points at the end can wear the crown of Sushi Master.
If you're looking for a card game that you can play with your younger kids on family game night then Sushi Go! is the one for you! Kids as young as four will enjoy this game if they're playing on a team, and it won't be too long before they're being crowned Sushi Master all on their own!
4. 7 Wonders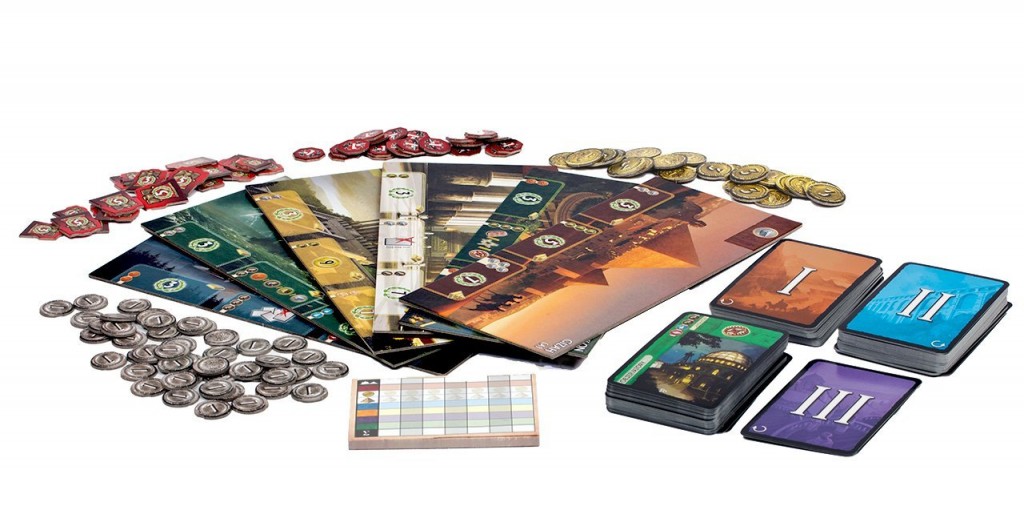 If you're a hard core gamer you're used to sitting down and playing for two hours or more and enjoying every second. But what do you do when you have friends or family over who just don't have that sort of patience? Well that's where 7 Wonders fits into your gaming arsenal, because with 3 players you really can finish a game in 30 minutes, and it only pushes out to about 45 if you increase your gaming buddies up to six or even seven.
The aim of the game is simple. Become the leader of one of the seven great cities of the Ancient World. Gather your resources. Develop trade routes. Assert your military supremacy. Build your city and then erect an architectural wonder that will be marvelled at by future generations.
It's simple enough that an eight year old will enjoy playing it but complex enough to be enjoyed by serious gamers of all ages. And you don't have to worry about the game getting too repetitive if you play it over and over because there are so many combinations of wonders and different strategies you can implement.
5. Munchkin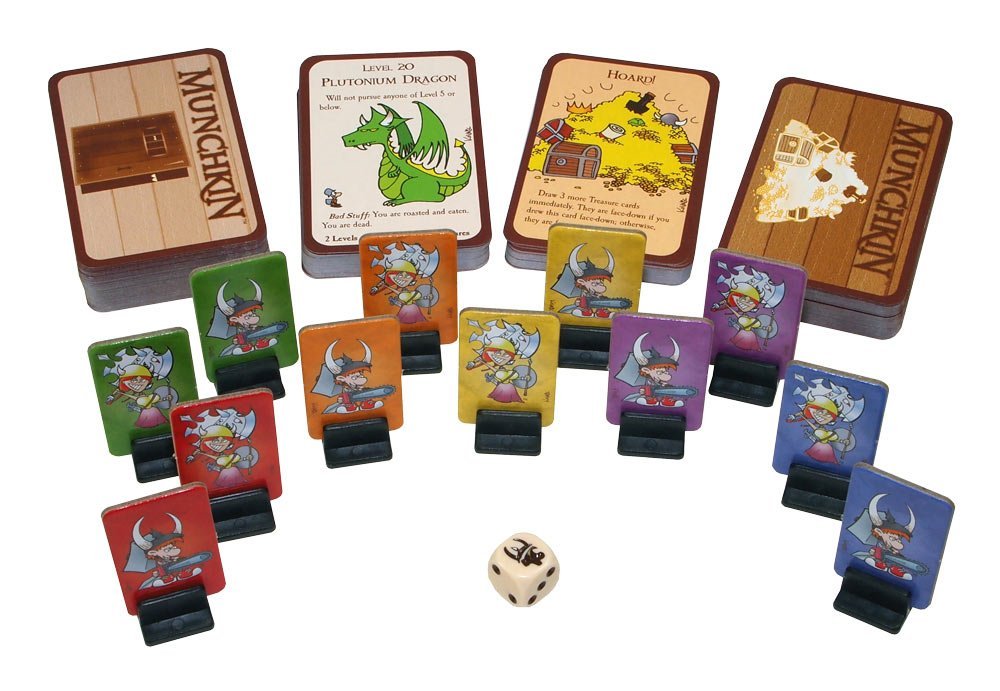 Ok I confess that I'm bending the rules a little bit with this one because while it IS a card game it does also have a board. But it's there to help keep your cards in position so that can only be a good thing right?
The aim of the game is quite simple. Become a munchkin. Go down into the dungeon. Kill everything you meet. Double cross your friends and steal their magic stuff. Grab the treasure. Run for victory!
Munchkin is loved by gamers of all ages from 9 to 90 so it is an excellent choice for a family game night, or for playing games with friends from out of town when you don't want to spend hours explaining the rules. It is best played with at least three players though.
And once it has you well and truly hooked their are enough expansion packs
to fill your wish list for the next few birthdays and Christmases!
Thanks to Farley Santos for the King of Tokyo image used in this post – because the photos I took turned out terribly bad!
Which of these card games do you think your family will enjoy playing the most?