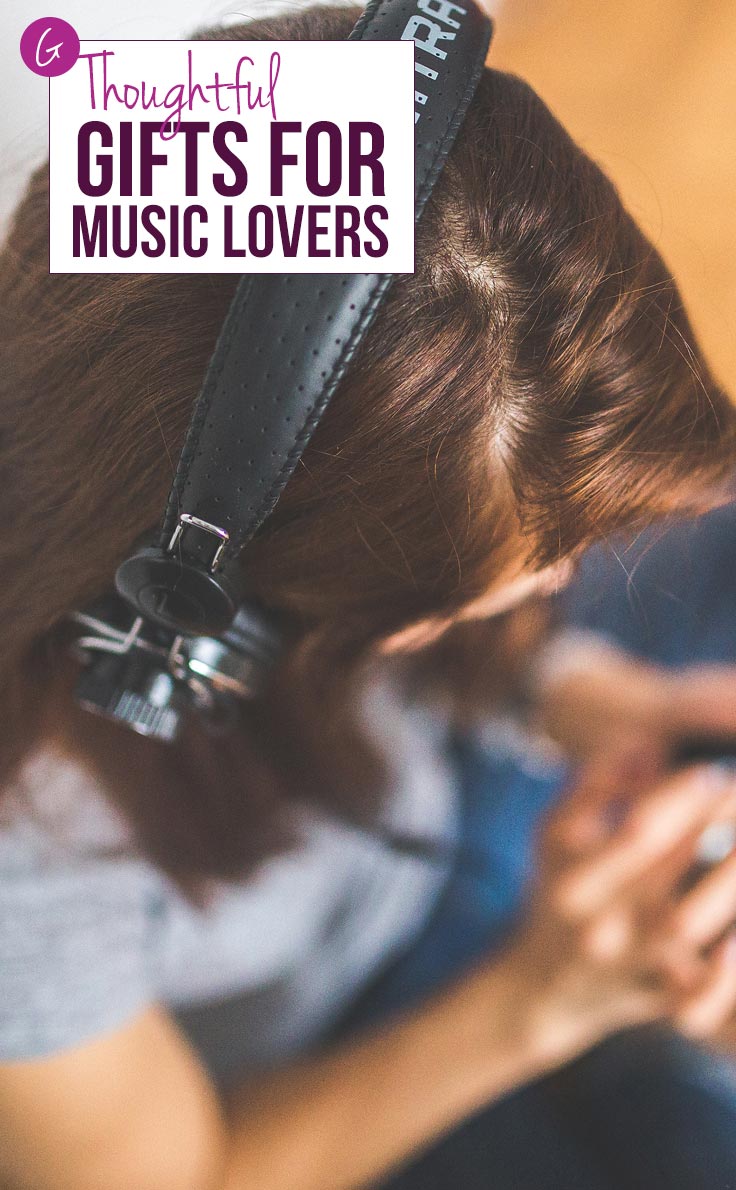 Does your mom love to dance and sing when she thinks no one is watching? Today we're sharing some of the best gifts for music lovers we could find: unique gifts for moms who love to get their groove on!
Best Gifts for Music Lovers

Take mom back to the good old days of her youth by dusting off the LPs she has hidden away in the attic and playing them for her on this fabulous wooden turntable. We love the stylish look and the fact that it comes with built in speakers. And better still it will actually let your mom transfer her beloved vinyl to digital so she can listen to her favourite tunes in the car or while she's working out.
There are so many funky colours to choose from you're sure to find a set of wireless headphones that your mom will love to wear. They're perfect for wearing out on a jog, or to the gym, or even just at home doing the chores. So much nicer to enjoy your music without getting all tangled up in wires! There's even a built in mic so your mom can take calls on her phone.
Sometimes the only time moms get any peace and quiet is when they're in the bathroom. So this waterproof speaker is the perfect gift whether you're shopping for a Mother's Day present, her birthday or Christmas. It has enough battery life for seven hours of music so it's also perfect for camping trips.
We are in love with the Amazon Echo. It looks so unassuming but it's like a treasure trove in a cylinder! Not only can your mom play music via her Prime Music subscription, Spotify and Pandora she can also listen to audio books and keep up with the weather and local news reports and her FitBit stats! Oh and with a few added extras she can even use it to turn the lights on and off!
If your mom still loves to listen to her favourite tracks on CD then this wall mounted home music system would be a great gift. It has an AM/FM radio as well as a jack for an MP3 player. It's compact so it fits into a small space, but it still produces a big sound so it's perfect for relaxing on the sofa or dancing around the family room! Add a couple of CDs from her favourite artists and you've got a thoughtful gift she'll love to use.