We're ready to reveal our numbers for November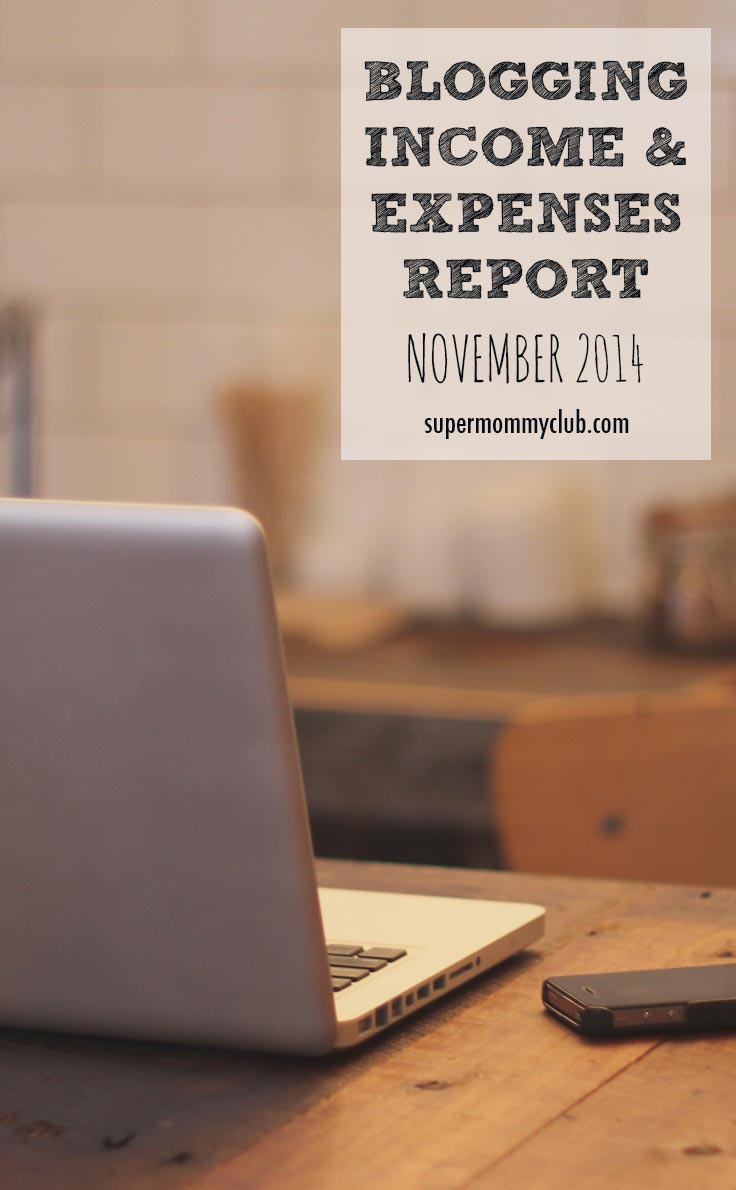 Blog Income
This time last year I had an idea to start a new blog. I wanted to share what I was leaning about being a mum, and the ideas I was discovering for keeping my children entertained and their tummies full.
It started out as a hobby, but from last month this little old blog has become the way I contribute to our family's income. And if November's figures are anything to go by, I think I might just be able to do it.
Income for November
The numbers in brackets are October's numbers for comparison.
Advertising income – $886.05 ($270.81)
Affiliate income – $209.52 ($177.51)
Brand work – $135 ($50)
Product sales – $90.70 ($304.05)
Total Income $1321.27 ($802.37)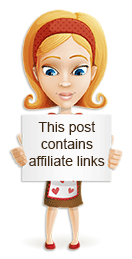 I am amazed at the amount of money my blog generated during November.
The lions share was from advertising and I think part of this is due to the increase in ad budgets for November, as well as the fact that I finally reached the 100,000 pageviews level so I could sign up with The Blogger Network. They managed to triple my desktop ad income!
Padsquad nearly tripled my mobile/tablet income too. It is so nice to have someone else managing my ads for me so I can focus on writing great content and bringing in the traffic instead.
One thing I do need to focus some more time on is promoting my Google Analytics book, or recruiting affiliates. It pays 30% commission by the way so if you're interested you can sign up here.
Expenses for November
Keeping the lights on
Affiliate commissions paid
Miscellaneous
Britmums Live 2015 – $134.02
Total expenses $278.02 ($101.50)
I've added a couple more lights on expenses this month. I chose DPD to deliver my ebook downloads. It's a really easy system to use and it has a built in affiliate programme too.
I'm also in the process of switching my pin schedules from Viraltag to Board Booster. Stay tuned for a blog post about Board Booster – I'm in love!
I've also signed up to go back to the BritMums Live conference in London next summer. I'm excited to learn something new and meet some of my blogging buddies in person!
Profit this month $1043.25 ($700.87)
Want to see some traffic stats?
The other thing I like to share with you are some snapshots from my Google Analytics account to show you how my traffic is growing month on month. After all the more traffic we have the more likely we are to make money from our blogs.
Page views for November
September figures are in brackets for comparison.
Total unique visitors – 81406 (46581)
Total visitors – 90039 (51297)
Total unique pageviews – 118937 (68605)
Total pageviews – 376680 (207406)
If you remember from last month's report my lovely hubby had set me a pageviews goal for November of 250,000.
Well I was away on holiday in Florida for the first two weeks of November, and I was terrified to leave my blog for that long. But I had planned for the break and for the previous three months had been busy writing content to go out during that time, and then using all my tools to schedule social media updates so no one would actually know I wasn't sitting at my desk.
That hard worked paid off. I can't quite believe that I sailed right through that 250,000 target and that my pageviews increased by 81%!
Ironically the lion's share was down to just two posts, this Breakfast Casseroles post and this one for a Thanksgiving menu. What's ironic about that? I'm a Brit and we don't celebrate Thanksgiving!
Traffic sources
My top three traffic sources for November were:
Pinterest – 74%
Direct – 14%
Organic search – 7%
Pinterest has always been my top referrer but during November I tweaked my strategy following some tips in the Elite Blog Academy course and my month on month Pinterest referrals increased by 96%!
I really want to focus my efforts in the following months trying to increase traffic from organic search. I've just started working through the BC Prime 21 Day SEO Challenge and already it's blowing my mind and making me think about the content I want to write and the topics I need to focus on. This course isn't just a technical, write this word in this field of the Yoast SEO form in WordPress. It's about strategy, and what you need to do to be relevant for topics on your site and grow a community. I highly recommend it.
RPM for November
Each month I'll include my RPM, which stands for page revenue per thousand impressions. This will show me how effectively I'm monetising my blog.
As the months go by the figure should increase, so I'll put last month's RPM in brackets.
RPM for November = $3.51 ($3.97)
My RPM has fallen again, which is frustrating. But I think I can push it up if I spend some time promoting my eBook, now that the experts have control of my advertising.
You can find out more about what RPM is and how to calculate it by reading this post on RPM here.
Super Mommy Club follower numbers
I also want to use this report to take a snapshot of my follower numbers. I started all of these accounts in January with no followers (except for my personal google plus profile which had about 500) and my goal for each of them was to have 1000 followers by the end of 2014.
Note: the numbers in brackets are the follower numbers for the previous month.
Google + Personal 1812 (1757)
Twitter 2296 (2205)
Pinterest 2392 (2084)
Instagram 215 (204)
Google + Page 202 (187)
Newsletter Subscribers 209 (206)
Facebook Likes 2272 (2145)
Talking about 78 (229)
Talking about percentage 3% (11%)
Post reach 1474 (4764)
For the first half of November I had my Facebook posts scheduled out and my reach dropped and dropped. Facebook has been driving me crazy for so many months now and I've been investing too much time for not enough return.
So I made the decision to stop using my Facebook page. I update it once a day when a new post goes live on my blog, and that is it. I may go back to it at some point but for now it feel so good to not be in there all day every day checking numbers and being frustrated that no one was seeing my posts.
Instead I'm spending time using Stumbleupon. I spend a couple of minutes three times a day just reading posts on my iPhone App and it is far more enjoyable. I'm going to do it for six weeks and see if my SU referrals increase. If not I'll try something else.
What are your blogging goals for December?
This month I want to set my 2015 goals, work through the 21 Day Challenge so I can work out my editorial calendar, and just keep plugging away writing good posts and staying on top of Pinterest.
What about you?
If you want me to drop you an email when I publish next month's report, or if I share any blogging related posts in the mean time just stop your email address in the box below: