September was a bit of a crazy month for me as I started back to work three afternoons a week and had to fit blogging in around being a mum and having a job outside of the home.
I spent some time writing out all the tasks I need to do to keep my blog afloat, from researching and writing content to promoting it. Armed with that list and a timer I've been trying to stay focused on the things that have to be done rather than getting lost in rabbit warrens and time sucks.
So far it seems to be working. Shall I take you on a tour of the numbers?
Show me the money
Income for September
Advertising income – $223.87
Affiliate income – $96.68
Brand work – $140
Product sales – $1
Total Income $461.55
Expenses for September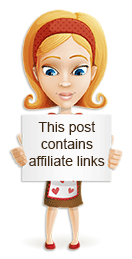 Keeping the lights on
Miscellaneous expenses
Training – $260.89
Promotions – $21
Total expenses $321.55
Profit this month $78.16
Thoughts on income
As you can see almost half of the income this month came from banner advertising on my site and another 21% came from affiliate sales. This means almost 70% of the income earned is passive, which is the sort of income I like.
The bulk of my advertising income came from the new relationship with PadSquad. I signed up at the start of September and have been very impressed with the results so far. They have built a new responsive site for The Super Mommy Club and then they serve the adverts. They've now bumped Media Nexus down to the second spot which isn't surprising since 87% of my readers use a phone or tablet to view my site.
I've not had a lot of success with AdSense still so I've moved some adverts around to give them the chance to bid for the top three ad slots on the page. I'll run the test for the whole of October and see how the results stack up.
My affiliate income this month has been driven by just two posts. The one I wrote last year about free baby items is ranking well in Google and the affiliate links to the Escalate Network and Peerfly are converting well. The post I wrote about school lunch ideas went a little bit viral on Pinterest last month and was monetised with Amazon products.
A paid guest post I wrote accounts for the whole of my brand income this month. It was really stressful writing a post for a larger site, but I'd like to take on more of these assignments in the future. It's good to get my content out in front of a whole new audience.
Finally my Disney guidebook that I see on the Kindle store earned me a buck. A few years back I was making a thousand dollars a month in commission but now every mum, dad and his dog seems to have written books about saving money at Disney World, and other bloggers are giving away amazing content for free on their blogs. I'm actually tempted to withdraw the book and publish it here as a series of articles, I'm sure I'd make more in ad revenue.
Some notes on expenses
Miscellaneous expenses this month include the entry fee into the Kid Blogger Network promotion which is helping to boost my Facebook and Twitter numbers so it was worth the money.
I've also invested in the Yoast SEO book which I'm still only part way through reading because the bulk of my training budget went on Ruth Sodoup's Elite Blogging Academy. I told you last month how much I rated her book, and I thought the $250 (thanks to a $50 coupon) investment into her new course was well worth it. I think she's just closed the doors on the first intake but keep your eyes peeled for the next session because so far I think it's well worth the money. I'll write more about it next month as I've had a chance to work through the modules.
Want to see some traffic stats?
The other thing I like to share with you are some snapshots from my Google Analytics account to show you how my traffic is growing month on month. After all the more traffic we have the more likely we are to make money from our blogs.
Page views for September
Total unique visitors – 36099 (26,606)
Total visitors – 52308 (29,454)
Total unique pageviews – 38662 (33,299)
Total pageviews – 129376 (44,225)
Note: the numbers in brackets are last month's numbers.


My visitor numbers are up more than 50% which I am ecstatic about.
As you can see my page numbers are up too, by 192%! Reaching 100000 page views was one of my goals for 2014 and I am so pleased to have met that goal, but it's not all it seems. Those pageviews are accurate, but they cannot be compared to last month's pageviews as it would be like comparing apples to oranges.
Here's the reason why. My mobile site counts pageviews differently to my desktop site. On the desktop site a post is a page. But on the mobile site a post can be counted as multiple pages as the reader scrolls down to the read the text. This is a good thing because that dramatic increase in pageviews shows that my readers are reading my content, rather than just landing on a post a clicking away.
So for a minute let's do some crazy maths so I can compare apples with apples. Last month a visitor viewed an average of 1.3 pages, so if we apply that number to this month's visitors the pageviews would be 68242. That's an increase of 54% and number worth celebrating!
And since from now on we're working in the realm of oranges I need to do some crazy maths to work out what my old 100000 apple goal is in oranges, and I think it's 190000. That's a 46% increase in pageviews from where I am now, and I increased pageviews by 54% last month so I think that 190000 is in my sights!
Sorry if I lost you there, let's jump ahead to traffic sources before you get a headache.
Traffic sources
Pinterest still accounts for 68% of my traffic. I love Pinterest as a user as well as a blogger so I'm happy to spend my time there. I make sure every post has a pin friendly image and then pin it to as many group boards as a I can to spread the word about my post.
I'm making hay while the sun shines because one day Pinterest might decide to do a Facebook and then my blog will be hard hit.
This is why I'm also trying to build up the other traffic sources. Traffic from Google search is up 30% from last month which is brilliant, I know Google brings out it's parade of zoo animals every now and then but as far as I'm concerned they're here for the long haul.
Readers coming from email was up 265%! Now of course I was on a low number to begin with but having a list of readers you can send an email is so important and something I need to keep working on.
If you would like to know which social channels are sending you the most traffic, or which devices your readers use to access your blog you can see all that information in my Google Analytics Dashboards. You can
read more about them right here
.
RPM for September
Each month I'll include my RPM, which stands for page revenue per thousand impressions. This will show me how effectively I'm monetising my blog.
As the months go by the figure should increase, so I'll put last month's RPM in brackets.
RPM for September = $3.57 ($5.76)
My RPM is down on last month, but then that's not surprising really as it's based on pageviews and we're now in the world of oranges where they're concerned. If we were still in the land of apples it would have been $6.76 which is a good increase on August's figure.
You can find out more about what RPM is and how to calculate it by reading this post on RPM here.
Super Mommy Club follower numbers
I also want to use this report to take a snapshot of my follower numbers. I started all of these accounts in January with no followers (except for my personal google plus profile which had about 500) and my goal for each of them was to have 1000 followers by the end of 2014.
Note: the numbers in brackets are the follower numbers for the previous month.
Google + Personal 1705 (1673)
Twitter 2054(1694)
Pinterest 1687 (1472)
Instagram 203 (200)
Google + Page 161 (116)
Newsletter Subscribers 201 (120)
Facebook Likes 1795 (1042)
Talking about 574 (365)
Talking about percentage 32% (35%)
Post reach 8853 (3360)
This month I finally settled on a posting strategy for my Facebook page. I have fixed times of day that I post each and every day and I automate the whole thing using Post Planner and CoSchedule.
I was getting so frustrated sharing great content from other bloggers and FB not showing those posts to anyone, and then I decided to stop fighting it. When I post a news article or something humorous from Huffington Post or the San Francisco Globe I get great reach and good engagement. So that's the kind of posts I'm curating over on my FB page. I know, people say you should post what you want and then the right sort of people will find you eventually, but it's so disheartening I nearly gave up all together!
The other thing I gave up fighting was my Google Plus page. Seriously. I have no idea why Google makes it so hard to interact as a page. So I've gone back to being me on Google Plus and I'm falling in love with the place again. I wish more people would migrate there since Facebook only shows you what it thinks you want to see and Google lets you make your own decisions.
In other good news my email subscribers are up past the 200, but I need to put more effort into growing that list. I have nearly 8000 followers across social media and my email newsletter, so to have the email list be just 2.5% of that number is not good enough.
What are your blogging goals for October?
I'm heading off on vacation of the first two months of November so my goal for October is content creation and lots of it. I need to have my posts and social media promotions created and scheduled right through so I don't lose any momentum while I'm away.
What about you?
If you want me to drop you an email when I publish next month's report, or if I share any blogging related posts in the mean time just stop your email address in the box below: