How long does it take to make money from a Mommy Blog? That my dear is the million dollar question, and I've decided to try and find the answer. I'm following in the footsteps of some other wonderful bloggers and each month I'm going to publish a Blogging Income and Expenditure to show you that it is possible to make an income with a Mommy Blog.
Well at least I hope that's what I'll show you, because while I've been blogging for six years this is the first time I've started a blog that I really love writing, and I'd love to be able to make an income from this passion.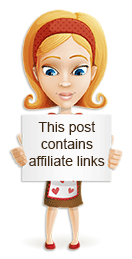 I created the Super Mommy Club in December 2013, but I didn't really start posting regularly until February, so for the point of this experiment I'm going to say that this blog is five months old. I'm a UK blogger but since most of the income streams I work with pay out in US Dollars I will report the figures in dollars.
Each month as well as reporting the numbers I'll share what activities I've undertaken during the month to grow my blog, because really the numbers on their own are a little pointless.
Ready to dive in to July?
Show me the money
Income for July
Adsense $26.47
Build your bundle homeschool sale $26.40
Escalate $22.49
Infolinks $11.52
Media Nexus $7.89
Amazon Kindle Royalties $3.15
Sovrn/Lijit $1.62
Media Net $1.39
Rivit $1.15
Vigilinks $1.00
Switch ads $0.03
Amazon $0
Total Income $102.91 (yay!)
Expenses for July
Keeping the lights on
Viraltag $28
Business use of home expenses $25
Post Planner $12
Coschedule $2
Digital Ocean Hosting $0 (introductory credit)
Miscellaneous expenses
Total expenses $177.49 (oh dear)
Loss this month $74.58 (oops!)
Thoughts on income
I've been focusing my efforts on writing great content and trying to build my page views rather than trying to monetise the site. But I have been signing up for a few different ad networks as I think advertising income is a good way to monetise the site, after all it's passive income which is the kind of income I like. The thing with adverts though is that you need eyeballs on your site before they make you any money, so I think this is going to be a bit of a waiting game.
If you homeschool your kids then you probably came across the Build Your Bundle sale during July. I wrote a couple of posts here promoting the sale and while I didn't put too much effort into it this time around I was pleased to make one sale which will bring in 26 bucks.
The Escalate Network was good to me this month too. Over there on my right sidebar I have a coupon widget which pays by the impression, at the minute that's bringing in around 50 cents a day, which might not sound a lot but over the course of the month that adds up to enough to cover my hosting fees.
I haven't had much luck with the Escalate banner ads, but I did use some of their free baby offers on this post I wrote about freebies for new babies and I've seen a handful of conversions already.
I think the key with Escalate is to write posts around the offers, rather than just put an advert up and hope someone clicks and then buys. Most of the Escalate offers work on a Cost Per Acquisition (CPA) basis which means your reader needs to actually do something (like make a purchase) in order for you to receive a payment.
Infolinks has surprised me too; I wasn't sure about setting up text links on my site but they have generated 10 times more income than the most profitable banner ad network!
Some notes on expenses
I've had a couple of one off expenses this month.
First up I invested in the Genesis Framework because as much as I loved my previous theme I think it was a little clunky and slow to load. I've really seen an improvement in page load speed since switching over and we all know that Google loves fast loading sites, and readers too!
My second one off expense was for a $25 gift certificate which was the prize in a Facebook flash giveaway I took part in. I was so keen to reach 500 likes on my page and the giveaway gave me a real boost. I think I got about 130 likes altogether, but somethings I've learned this week make me wonder whether flash giveaways are the right thing to do. More on that in a minute.
The other expenses are what I call 'keep the lights on' expenses, and they are the things I need to cover each month to keep my blog running.
I use Viraltag, Post Planner and Coschedule to schedule social media promotions for The Super Mommy Club, to try and save me a bit of time. See this post to find out more about CoSchedule, and this one about how I use Viraltag.
My business use of home expenses relate to UK tax relief that I receive, essentially my business pays our family each month for the use of our home and utilities. If you're a UK blogger you can read more about that tax relief here.
I use Free Agent to keep track of my income and expenditure, and to file my tax return. It's really easy to use and they have just introduced multi currency banking which is brilliant since a lot of my income comes in US dollars and some of my expenses are made in Pounds Sterling.
My other regular expense is my website hosting. I have been with Host Gator for years but as my traffic grew I started to think that it was being throttle. Large hosts claim to give you unlimited bandwidth, but you have to share that bandwidth with other sites, so if one starts to use too many resources it gets throttled to prevent the others being adversely affected.
This month I took the plunge to go completely self hosted with a company called Digital Ocean. I had to actually set up all the code on the server which took a few hours and lots of head scratching. I then had a few days of the Cinderella Effect where my site would fall over at midnight (while I was asleep). I finally narrowed it down to a resource intensive plugin and once that was fixed my traffic really started to grow. I even had my first 1000 page views day which was so exciting!
I haven't had to pay for my hosting this month as I received an introductory credit, but I am actually going to switch hosts again. I'm just not cut out for hosting my own site, I want someone on hand who I can call when my site crashes to help me fix it. So this month I'm moving over to A Small Orange. I'll tell you more about the transfer when it happens.
Thanks to my theme purchase and the giveaway I've actually made a loss this month. Luckily I had some money invested in my business from before I started my blog so I have the cash to pay the bills!
Want to see some traffic stats?
The other thing I thought I'd share with you is some snapshots from my Google Analytics account to show you how my traffic is growing month on month. After all the more traffic we have the more likely we are to make money from our blogs.
Page views for July
Total page views – 24,487
Total unique page views – 19,879
Total visitors – 17,941
Total unique visitors – 16,051
This graph shows the page views growth during July. The red arrow shows the day I switched hosts and had a couple of hours of downtime, and then a few more hours where no page views were recorded because the Google Analytics code didn't transfer across properly!
As you can see there are ups and downs but the general trend is upwards. The drop on the last day of July is due to me fiddling with the Google Analytics code and breaking it. Such a shame because I was on for a record day that day and now we'll never know what the high would have been!
Traffic sources
This next screenshot shows where my traffic comes from. As you can see Pinterest is my number one referrer, which is great because I love Pinterest and would spend all day there if you let me. But also very very bad because if they ever changed the rules (a la Facebook) or closed down completely my traffic would crash!
Last month I took the Learn to Blog course which is run by the wonderful Kelli and Crystal, and since then I've been working hard on my search engine optimisation. It's working too because my search engine traffic has increased month on month by 190%!
I've mainly been working on building engaging landing pages and you can read more about how I do that in this post. And if you have no idea what a landing page is you can watch this video:
Search engine traffic is important because while social media networks come and go Google has been (and hopefully will be) here for the long haul.
I love Google Analytics and I hope you already have it installed on your site so you can see what's working and what isn't. I've made 12 dashboards that I use each and every day to check on page views, top pages, traffic sources and keywords and my top referring pins! Click here if you'd like to get access to them too.
Super Mommy Club follower numbers
I also want to use this report to take a snapshot of my follower numbers. I started all of these accounts in January with no followers (except for my personal google plus profile which had about 500) and my goal for each of them was to have 1000 followers by the end of 2014.
Google + Personal 1660
Twitter 1539
Pinterest 1198
Instagram 195
Google + Page 85
Newsletter Subscribers 68
Facebook Likes 557
FB Talking about 95
FB Talking about percentage 17%
FB Post reach 1379
I had been using my Google Plus personal profile rather than the page profile but in July I decided I wanted to try and build up that following too. I've got a long way to go to get 1000 followers by the year end but I'm sticking with that target.
I haven't really focused my efforts on Instagram because I can only keep up with so many social networks at once! I do try and post photos there every other day but I don't really work hard on building a following.
My newsletter subscriber numbers are dire, and this is something I really need to focus my attention on. Remember what I said about social networks coming and going? Well if you have an email list you will always have a way to contact your followers directly.
And finally Facebook. Well what can I say? They like to keep us on our toes right?
Have you ever checked your Facebook Talking About percentage?
Up until today I thought the number of likes were the be all and end all. But actually they're not. In order to have your posts shown to your followers Facebook wants to see that people engage with you, and that's why they have a Talking About number, and this is the number you want to work on increasing.
You can find yours (as well as any other page you'd like to spy on) by going to the page, and clicking on the link that says XXX Likes (currently on the left of the screen). You then get taken to a screen that shows you the Talking About (TA) number.
That number gives an indication of how engaged the followers are and is based on the number of post likes, comments and shares.
Divide the TA number by the page Likes number to get your Talking About Percentage (TA%). You really want that percentage to be more than 10% if you have fewer than 10,000 likes on your page.
If you have more than 10,000 likes (lucky you) then you should aim for a number higher than 5%.
If your number is less than 10% then you need to work on encouraging your existing followers to interact with your posts, rather than chasing new Likes.
I was pleasantly surprised to see that my TA% was 17% but I'd love to increase that number as well as my Likes.
So in the coming weeks I'm going to be working hard on my Facebook page. I'll be following these wonderful tips from Amy Porterhouse on how to write engaging posts, and using a mixture of scheduled posts (using Coschedule and Post Planner) and live updates to see if I can get those numbers moving upwards.
RPM for July
Each month I'll include my RPM, which stands for page revenue per thousand impressions. This will show me how effectively I'm monetising my blog. As the months go by hopefully the figure will increase.
RPM for July = $4.20
You can find out more about what RPM is and how to calculate it by reading this post on RPM here.
What are your blogging goals for August?
I'm planning to keep working on my traffic to see if I can keep those daily page views above 1,000 consistently, and trying to encourage people to fall in love with my Facebook page (including Facebook!)
What are your goals for blogging August? Leave me a comment and let me know.
If you want me to drop you an email when I publish next month's report, or if I share any blogging related posts in the mean time just stop your email address in the box below:
The Super Mommy Club Guide to Blogging
Would you like some more blogging tips to help you turn your blog into a business? I've started a landing page (you remember why they're so vital right?) of all my blogging tips right here.