Your little princess will love wearing this DIY Rainbow Hearts Tutu with it's gorgeous crochet bodice and floaty tulle skirt!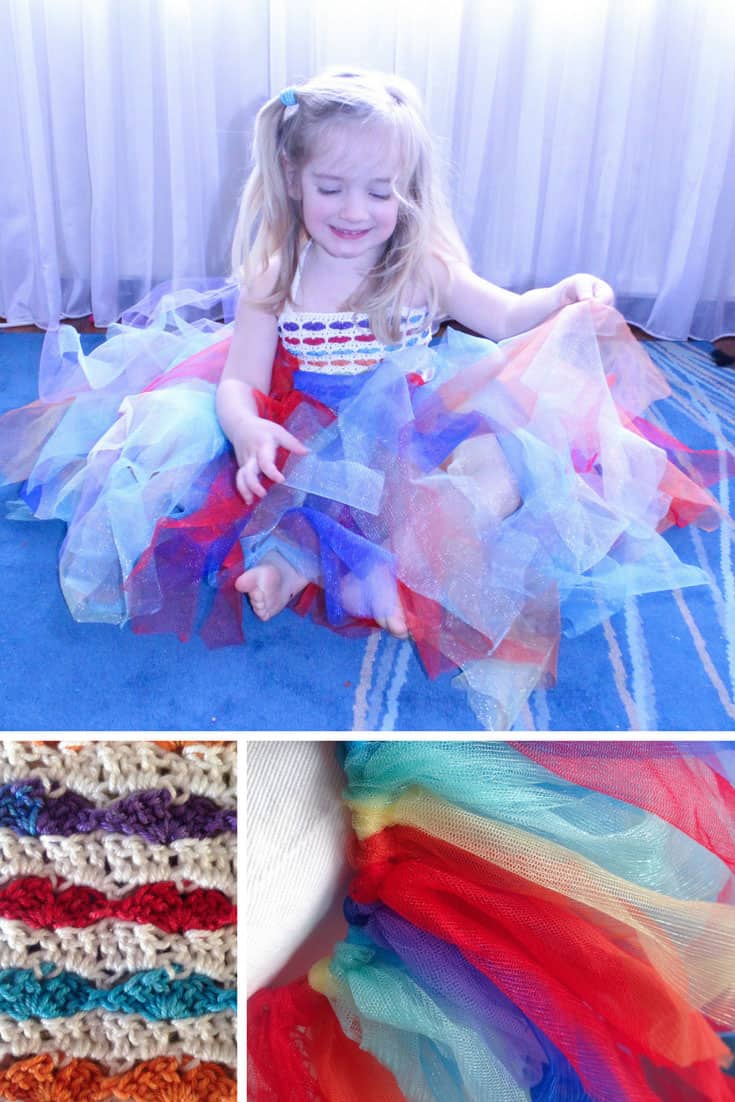 DIY Rainbow Hearts Tutu

If your little girl dreams of being a princess or a ballerina, or even a ballerina princess she is going to fall head over heels in love with this DIY Rainbow Hearts Tutu.
It might just be the most beautiful dress we've seen so far this year!
The bodice is crochet and is made up of rows of teeny hearts in rainbow colours.
Then the gorgeous skirt is ballgown length tulle so it's perfect for twirling and dancing and other princess kind of things!
Nerissa made this stunning tutu dress for her daughter and then was kind enough to share the pattern and tutorial over on her blog for free.
The pattern and tutorial are for a dress that will fit a three year old, but she's even included a chart to help you size it up or down so that it will fit a girl from 12 months old to ten years old!
If your daughter loves a certain princess then you could skip the rainbow and pick out yarn and tulle in colours that match her favourite princess' dress.
Like what you see? Why not sign up to receive our newsletter so you get our best content straight to your inbox every week. You'll love it and it's completely free! ==>
Join here
Other Bright Ideas to Try