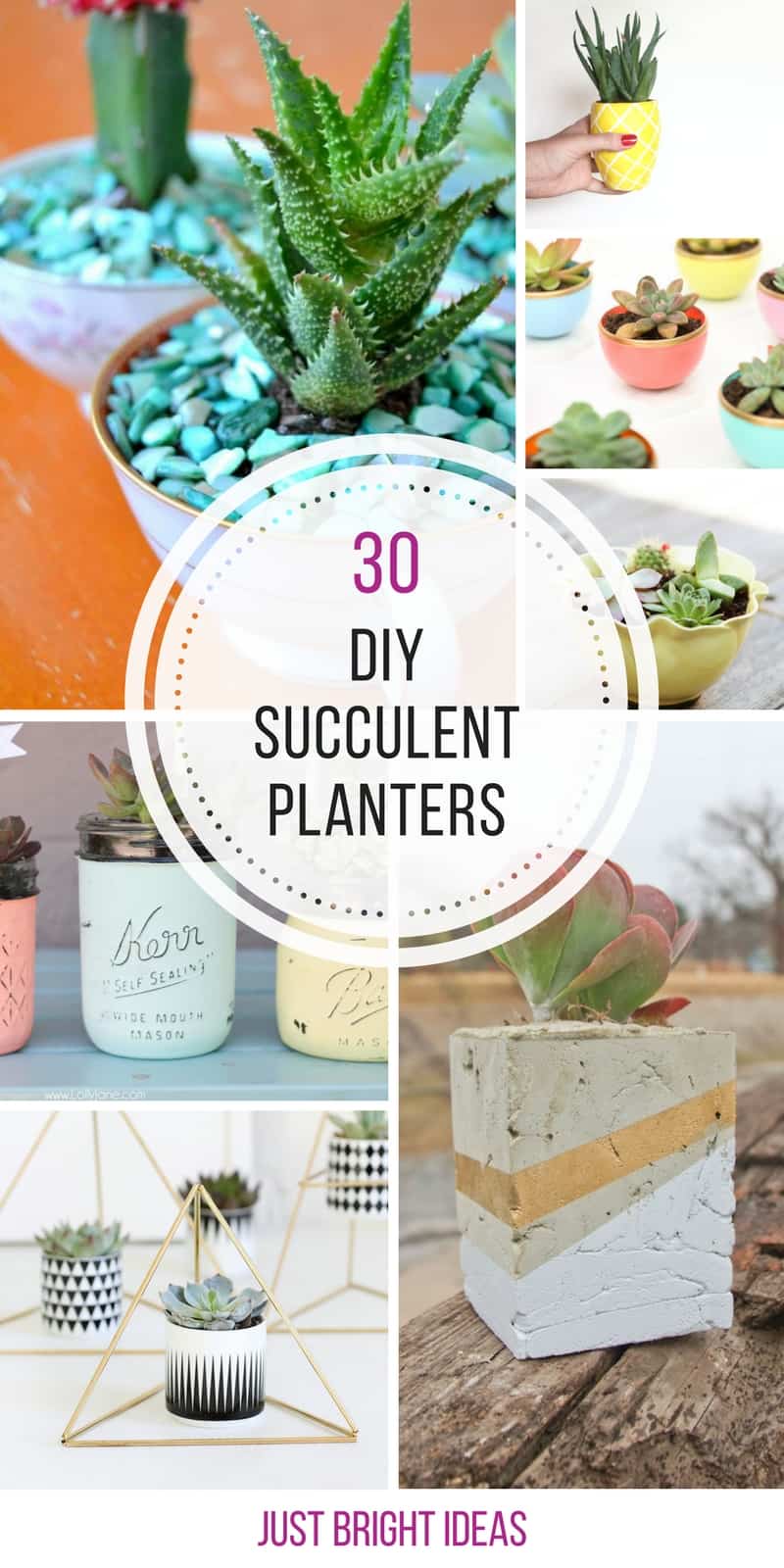 Pin these ideas! Hit the button to save these ideas for later. Don't forget to follow us on Pinterest for more great stuff!
&
---
20. Make a DIY driftwood planter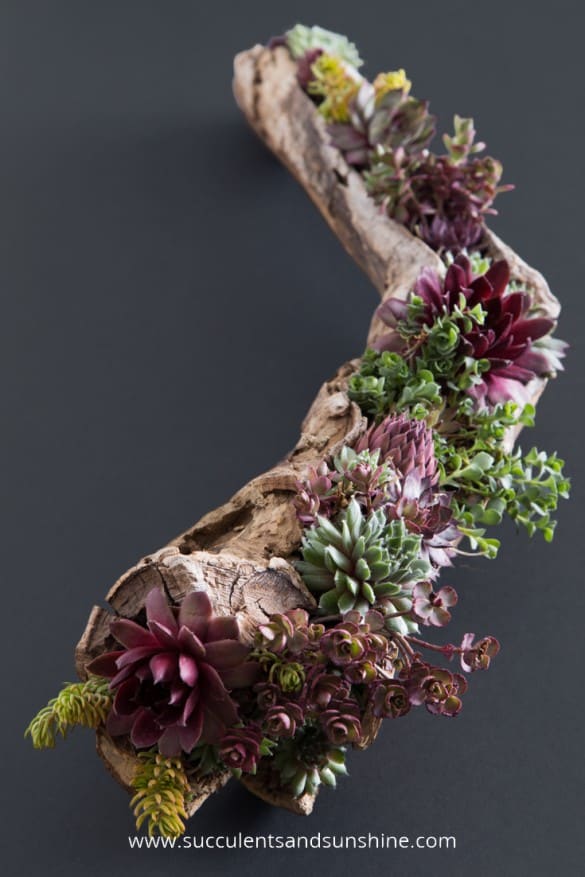 Found it here >> Succulents and Sunshine
This driftwood planter is simply stunning and would make a fabulous table centrepiece.
19. Repurpose some plastic pipe into a planter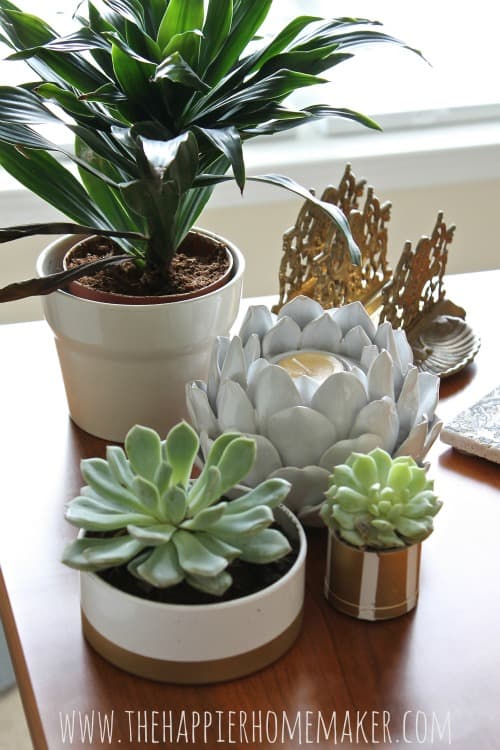 Found it here >> The Happier Homemaker
If you have a succulent addiction you need cheap planters and pots, which is why this clever planter is made from a plastic pipe end cap!
18. Make a pineapple planter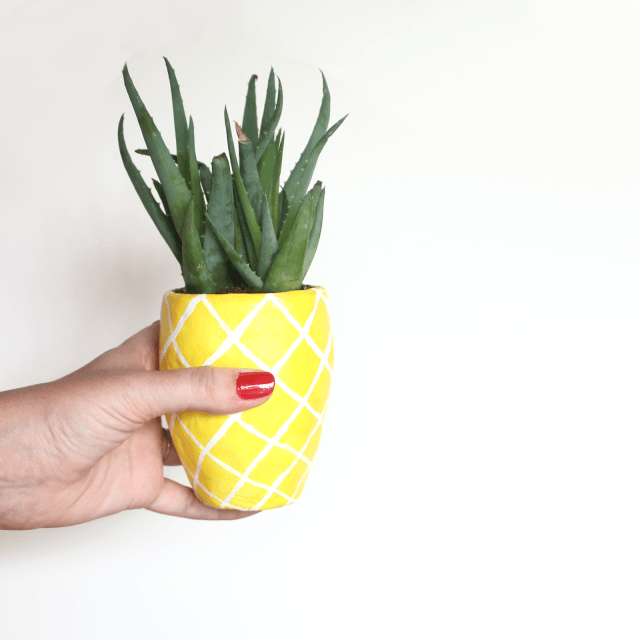 Found it here >> Lines Across
Here's a quirky idea for a succulent planter that would make a fabulous gift!
17. Make your own cement succulent planters
16. Make mini succulent planters for your desk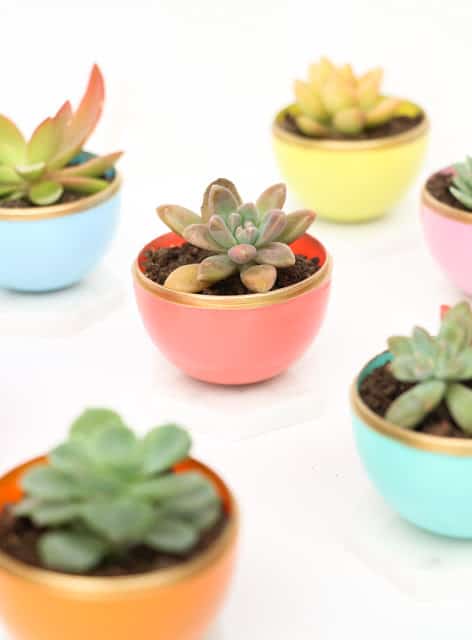 Found it here >> A Kailo Chic Life
This mini succulent planters are stylish, and adorable, and made from plastic Easter eggs…
15. Make a DIY painted planter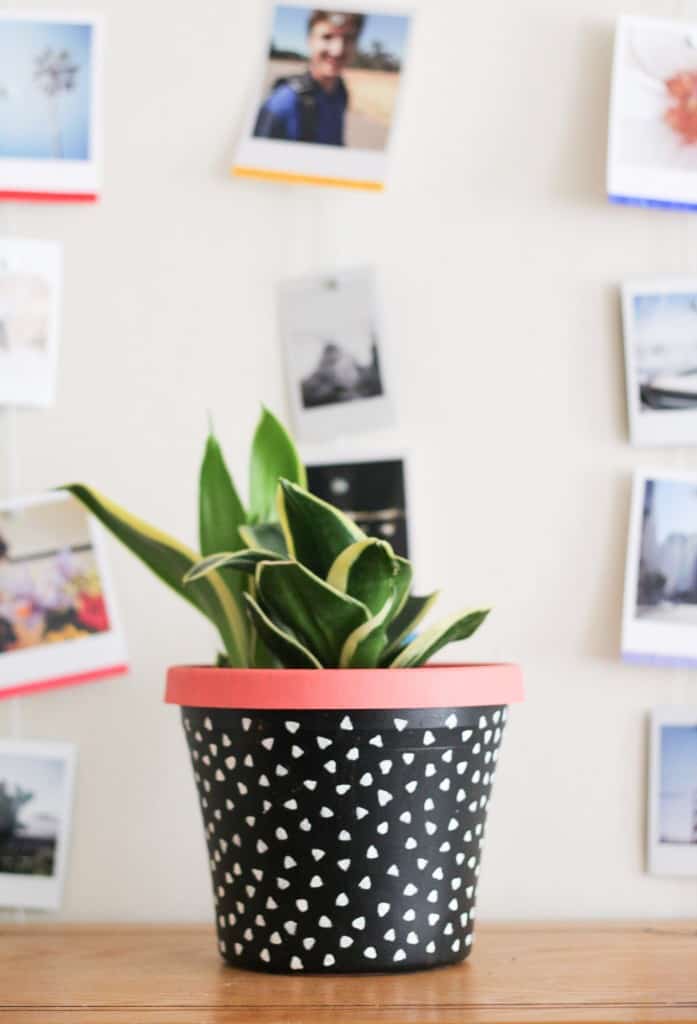 Found it here >> The Crafted Life
We love this painted planter, and you can just let your imagination run wild with your colours and patterns.
14. Turn a bell cup into a planter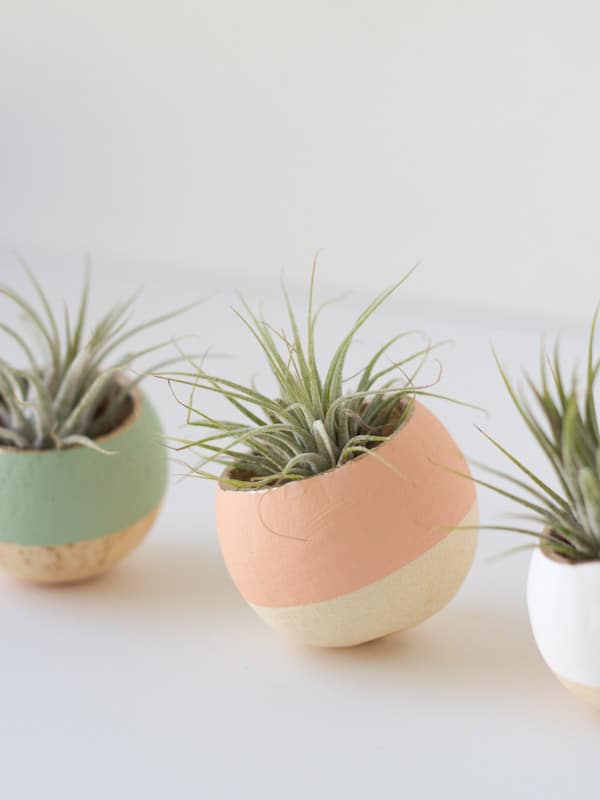 Found it here >> Lovely Indeed
We had no idea what a bell cup was when we came across this tutorial, turns out it's from a tree and is a bi-product of the Indian food industry. They're the perfect home for air plants so they make fabulous succulent holders.
13. Upcycle an old soup tureen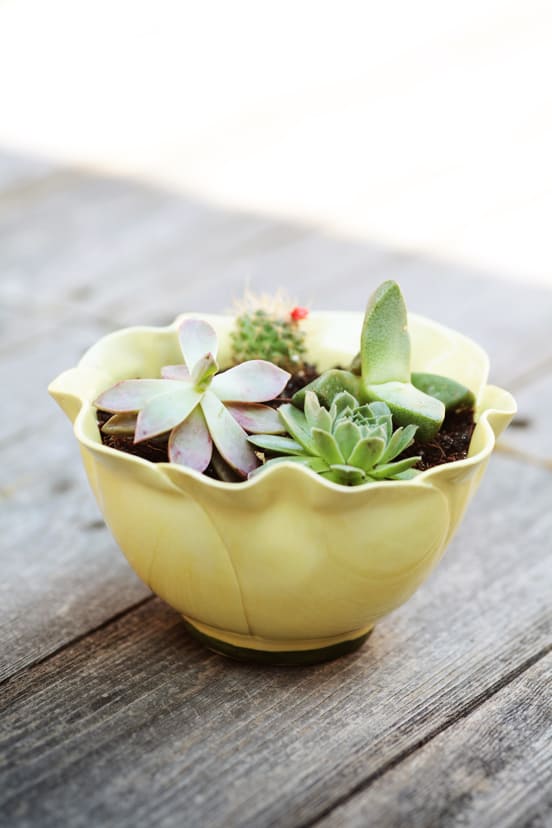 Found it here >> I Want That
You know that vintage soup tureen you picked up at an estate sale that was beautiful but missing a lid? Give it a new purpose as a succulent planter!
12. Turn an old drawer handle into a vertical succulent planter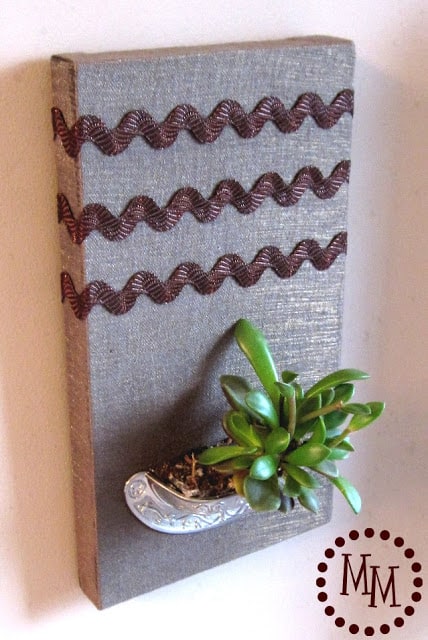 Found it here >> The Scrap Shoppe Blog
Vertical succulent planters are the thing right now, and if you did any of our repurposed drawer projects you might have a handle or two leftover to make one of these!
11. Turn your Mason jars into succulent planters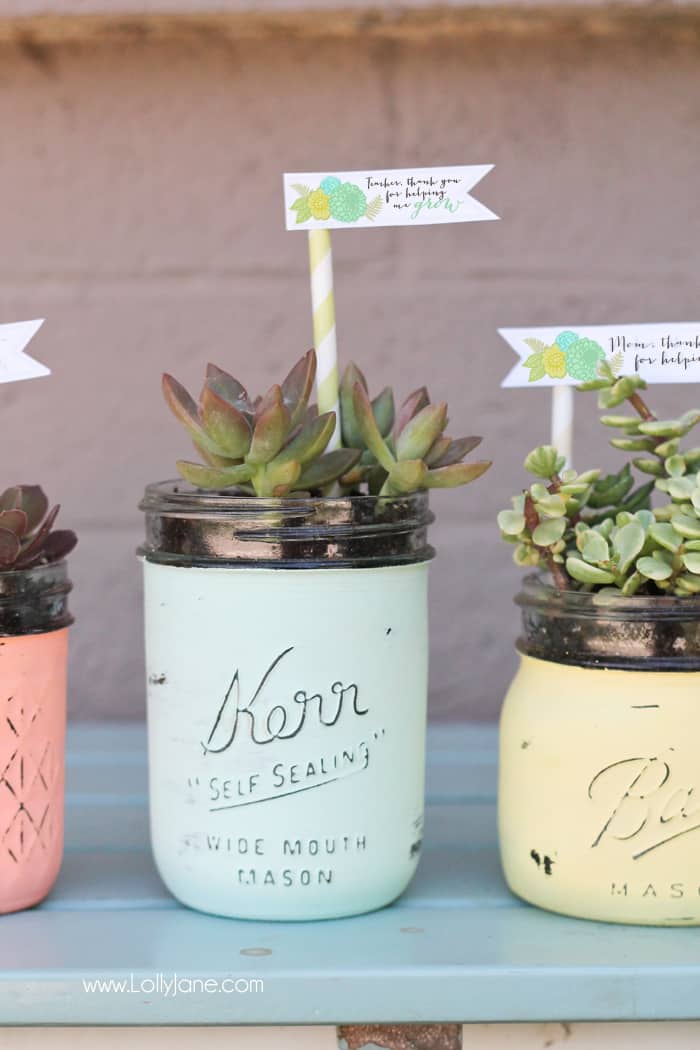 Found it here >> Lolly Jane
Oh Mason Jars how we love thee. That's Mother's Day and Teacher's Appreciation week sorted!