This gorgeous tassel keychain is super simple to make once you've made your own loom from a bit of recycled cardboard! This is a great craft for kids and adults!
DIY Woven Tassel Keychain

This post may contain affiliate links, which means I may receive a commission if you click on a link and purchase something. As an Etsy and Amazon Associate I earn from qualifying purchases.
via Darn Good Yarn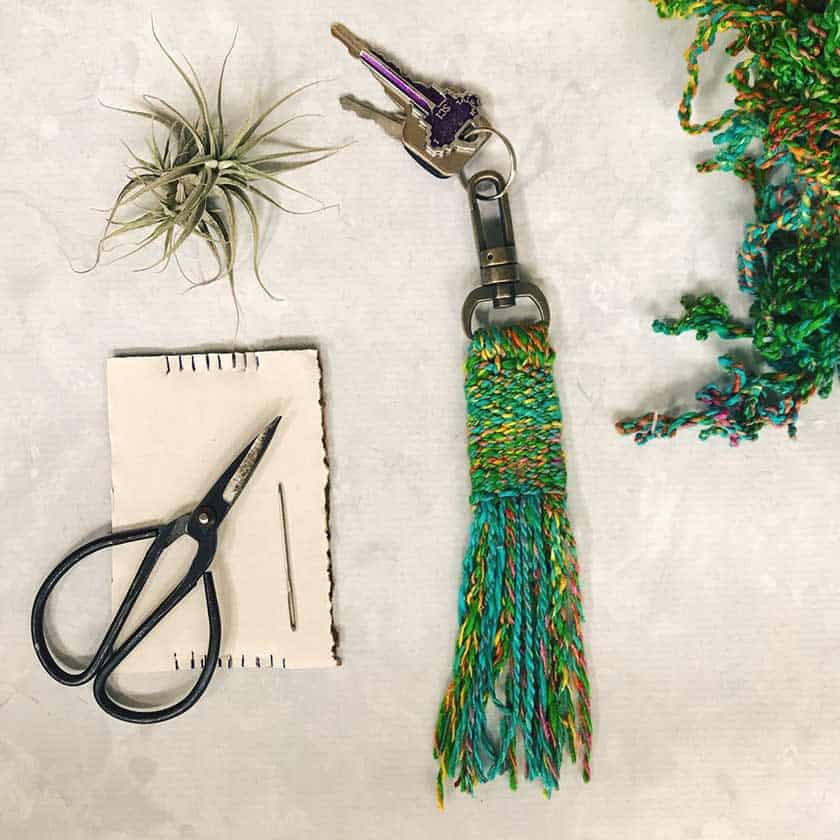 What you will make:
For this project you will see how to make a simple loom out of cardboard and then how to use it to make this gorgeous DIY woven tassel keychain!
This is a great craft choice for a homeschooling session as your child will learn how to make their own loom as well as how to weave.
I think these keychains would make fabulous homemade gifts for Christmas, or even a graduation gift for someone who is moving into their own place!
Which age group is this suitable for?
Tweens, teens and grownups