Did you miss out on the Elite Blog Academy classes last year? Well the good news is that Ruth is about to reopen the doors but it won't be for long so you'll need to act fast if you want to enrol.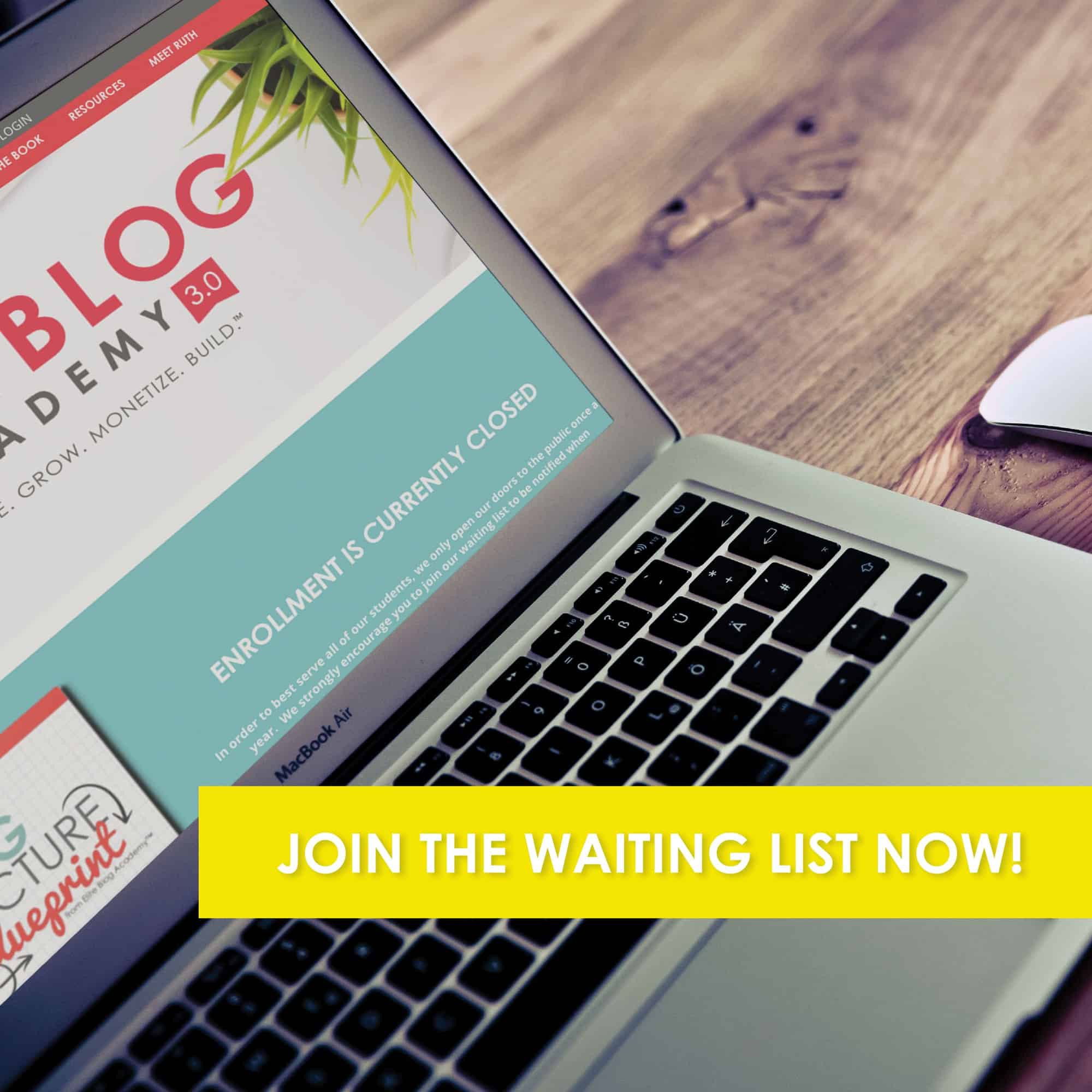 Elite Blog Academy – Is it Worth the Investment?

Elite Blog Academy only opens it's doors once a year, but how do you know if it's the right investment for you or not? We have a super simple way to figure that out!
What the heck is EBA anyway?
Just in case you haven't heard of it already, the Elite Blog Academy is an online course that has been created to help you take your blog to the next level.
Ruth Soukup owns the very successful blog: Living Well Spending Less, and in the Elite Blog Academy course she shares everything she has learned over the years so that you can turn your blog into a successful business too.
The course was launched in October 2014 and I was keen to jump in as soon as the doors opened. I need to start treating my blog as a business if it is going to contribute to our family's income.
Once inside the doors you get access to an ebook (which includes weekly assignments), a series of videos, some live Q&A webinars and a really useful Facebook Group/Forum where you can talk to your fellow students. That Facebook group is filled with wonderful people and I've learned a lot from them as well as from the course itself.
Ruth suggests that you complete one module a week, so the whole thing would take 12 weeks from start to finish. But you can go as slowly or as quickly as you like really. I felt I already had a good handle on the stuff at the beginning so I skipped ahead to week 5 and started implementing changes to my Pinterest strategy which have helped my traffic a lot.
So I've taken the course and it's helped me to turn my blog into a business (that generated $22,000 in income last year). But is it the right investment for you? There is one really simple thing you can do to find out…
Read Ruth's book
Before you invest a substantial amount of money in Elite Blog Academy I highly recommend you make a smaller investment first. And buy Ruth's book!

Ruth's book
How to Blog for Profit: Without Selling your Soul
is available on Amazon as a
real book
or a
kindle book
.
It costs less than 15 bucks so it's a heck of a lot cheaper than the Elite Blog Academy course, so if you haven't read it already go and download it now.
It will only take you a couple of hours to read (once I picked it up I couldn't put it down).
Here's why you need to read it first.
Because the course is an expansion of the book.
It takes the information and adds more background and extra layers.
Once you've read the book you'll be in one of two camps.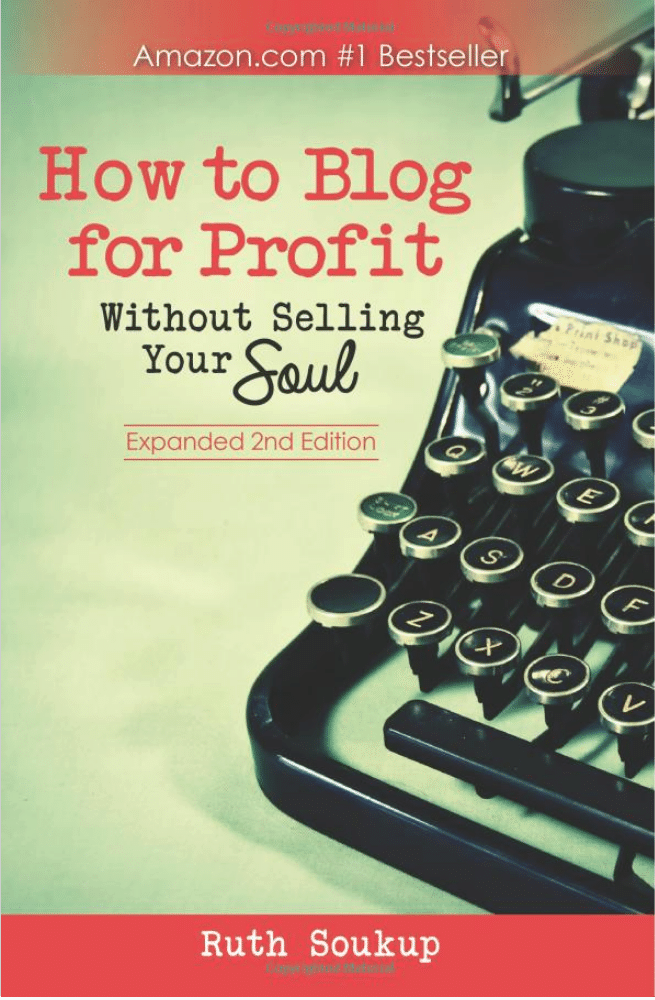 Camp A – Oh I see!
If you read the book and you think to yourself, "well I do all that stuff already", or "wow! I never knew that but there is enough information here for me to go and start making the changes I need to my blog right now" then you don't need to invest in the course.
Instead save your money and go invest in a VA or a subscription to Board Booster!
Camp B – I need some help with this!
On the other hand, if you read the book and think "yikes that all sounds important but it's gone over my head and now I'm all confused" then it's a worthwhile investment for you to click here and enrol before Ruth closes the doors again!
Because you're right, this is all important stuff (especially the Pinterest strategy, I thought I had Pinterest nailed but now I really have it nailed!) and with the extra detail in the ebook and videos, and the support of your fellow students (and Ruth) in the Facebook Group/Forum it should all become much clearer.
What if you don't actually have a blog yet?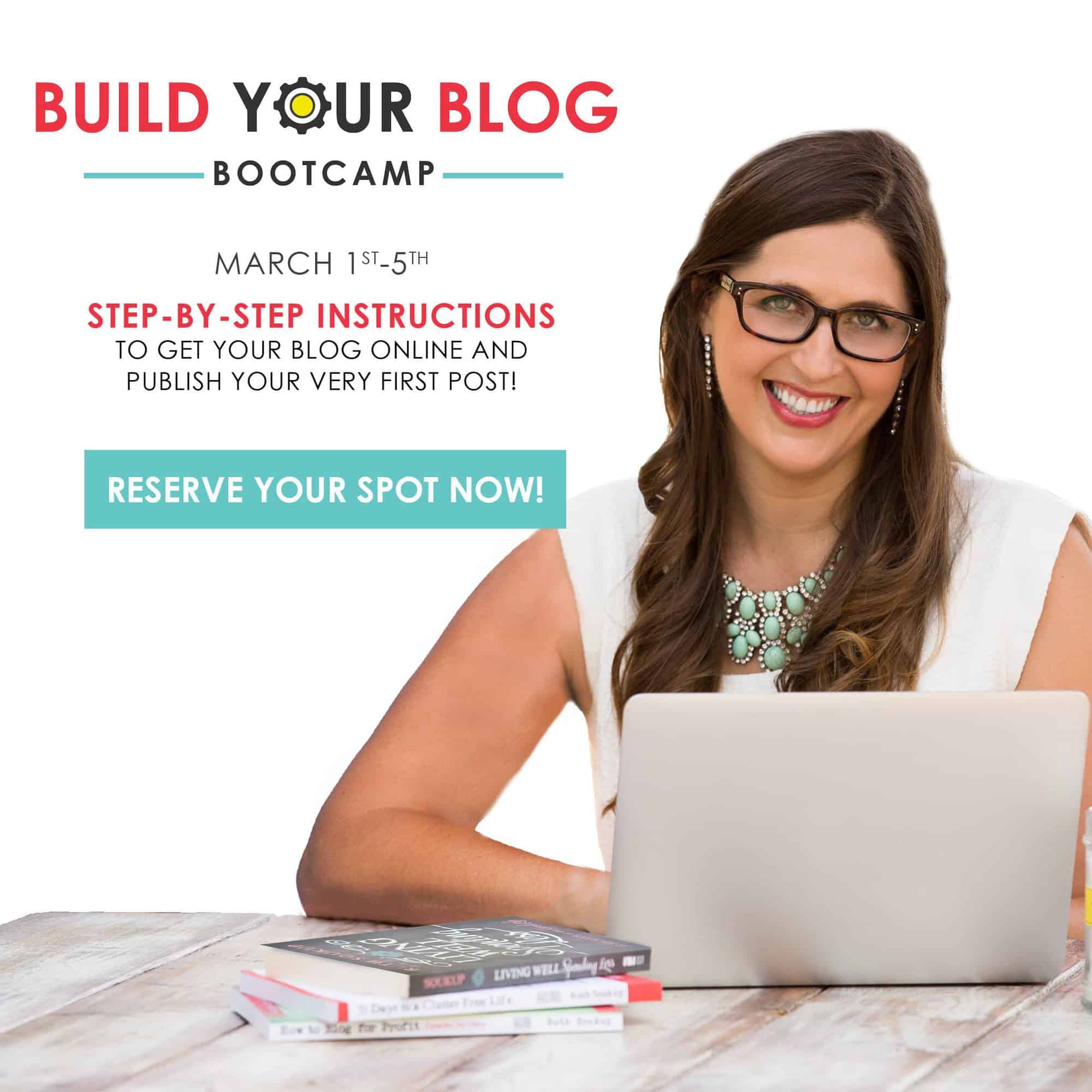 To make the most of EBA you need to have a blog in place already, but don't worry if you haven't because this year Ruth and her team are running a 5 day bootcamp to help you get your blog up and running.
It's totally free and it will give you a great taster of the quality of the training and support you will receive as an EBA student.
When you sign up, you'll get:
All Bootcamp videos & daily challenges
The technical know-how you need to set up and optimize your blog
Inspiring strategies from experienced EBA Alumni (who have been where you are!)
Several exclusive Bootcamp FB live sessions moderated by Elite Blogging Academy staff and special guests
The bootcamp starts on March 1 so get your name on the list today.
So there you have it. Download the book and that will help you decide whether to invest in the Elite Blog Academy or not.
Whatever you decide to do make sure you grab your free copy of this blogging trends ebook so you can make the most of what 2018 has to offer!