This post may contain affiliate links, which means I may receive a commission if you click on a link and purchase something. As an Etsy and Amazon Associate I earn commissions from qualifying purchases.
&
---
The nights are drawing in and its time to switch up those essential oil blends to fill your home with comforting Fall aromas.
We've pulled together our favourite Fall essential oil blends for your diffuser. Check out the recipes below and then get your free printable so you can try them all out at home!
Mixing Essential Oil Diffuser Blends

Using these diffuser blends is super simple.
If you have an ultrasonic diffuser you just need to add the number of drops in the recipe to your diffuser, top up with water and switch it on.
If you fall in love with a blend and just want to be able to top up your diffuser without opening multiple oil bottles you can make up "batches" of the blend in an amber bottle. If you do it this way you just need to add six drops of the blend to your diffuser.
If you have a nebuliser diffuser then you will need to make the blend up in a bottle first so that you can attach it.
15 ml Amber Glass Bottles with Dropper
To make the blend up you will need some 15ml amber glass bottles.
You can get about 250 drops of essential oil in a 15ml bottle, so doing a little bit of math tells us that we can get 40 "batches" of each recipe.
You just need to multiply the blend accordingly.
So if you were making up a blend of Fall Breeze you would put 40 drops of Tangerine, 80 drops of Cinnamon Bark and 120 drops of Clove into your bottle.
Then just roll the bottle between your palms to mix the oils before use.
Where to Buy Fall Essential Oils
If you don't have all of these oils in your stash already you can click here to find out which essential oils supplier we use in our family.
It's the only one we recommend to our readers!
Fall Essential Oil Blends for Your Diffuser
And now for the Fall diffuser blend recipes! Don't forget to scroll to the end to get your free printable of all of the blends.
Fall Breeze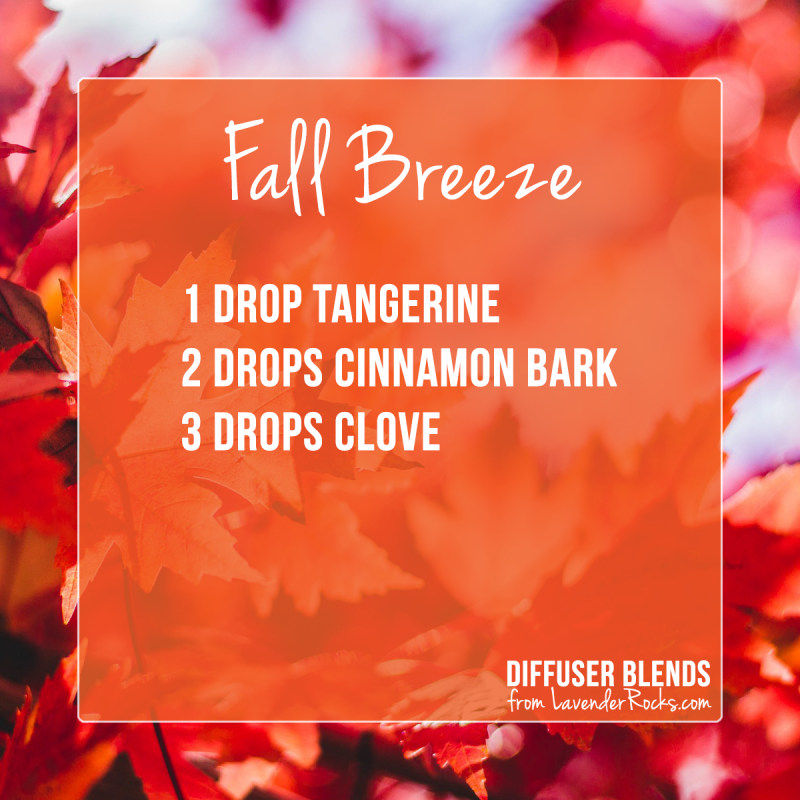 1 Drop Tangerine
2 Drops Cinnamon Bark
3 Drops Clove
Pumpkin Spice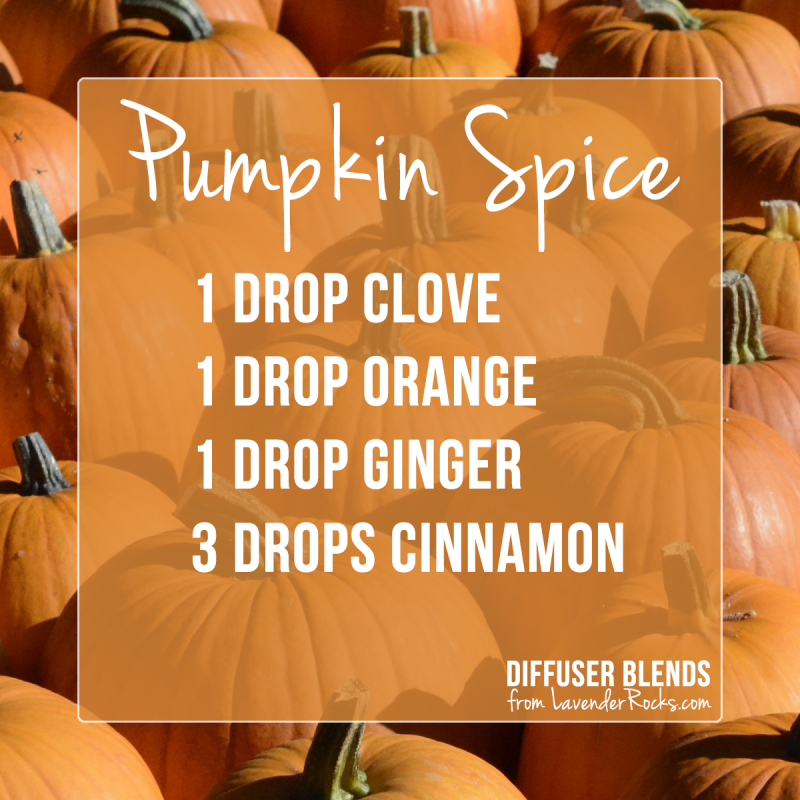 1 Drop Clove
1 Drop Orange
1 Drop Ginger
3 Drops Cinnamon Bark
Walk in the Woods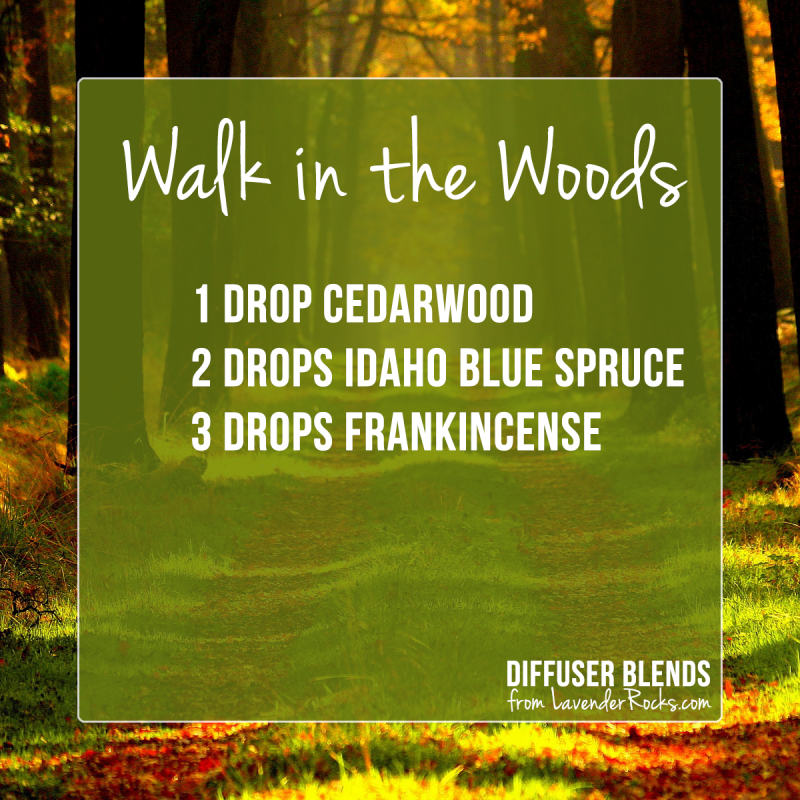 1 Drop Cedarwood
2 Drops Idaho Blue Spruce
3 Drops Frankincense
Apple Pie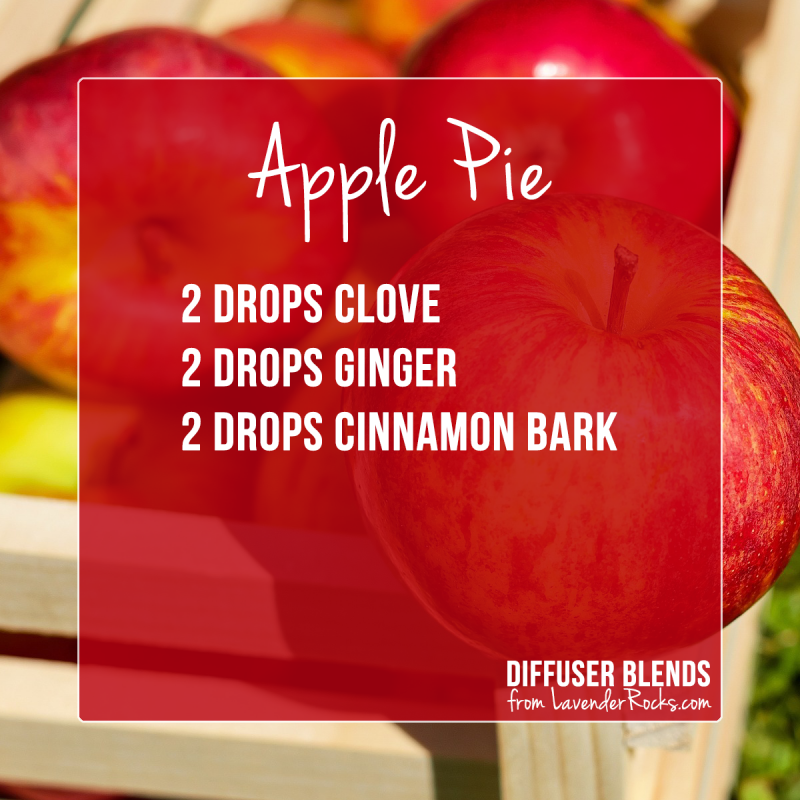 2 Drops Clove
2 Drops Ginger
2 Drops Cinnamon Bark
Mulled Cider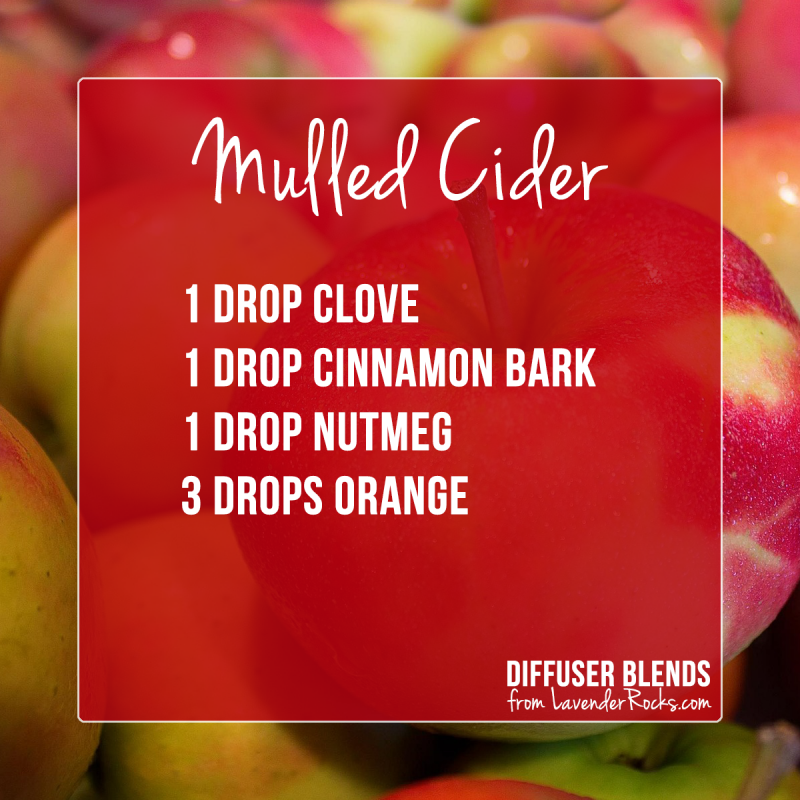 1 Drop Clove
1 Drop Cinnamon Bark
1 Drop Nutmeg
3 Drops Orange
Flannel Blanket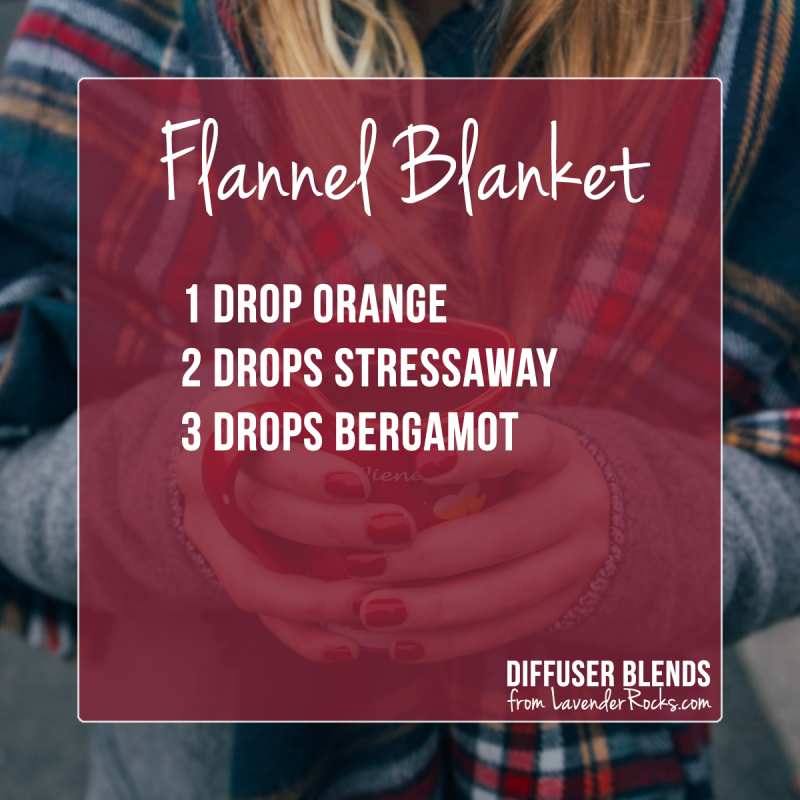 1 Drop Orange
2 Drops StressAway
3 Drops Bergamot