This post may contain affiliate links, which means I may receive a commission if you click on a link and purchase something. As an Etsy and Zazzle Affiliate I earn commissions from qualifying purchases.
The race to healthy living by going on a juicing diet is all the rage these days. From Hollywood celebrities jumping aboard the juicing bandwagon to health gurus pronouncing the health benefits of juicing, this craze seems to be an inescapable conversion for just about anyone concerned with their health.
Juicing, or drinking a combination of fruit and vegetable juices, for an extended period of time has indeed taken the health world by storm.
Just look at the juice section of your favourite supermarket, where the little stack of cartons of orange, apple, grapefruit or the occasional tomato juices that used to greet you in the old times has now been replaced by almost a full section of quite an assortment of juices, many of them containing exotic fruits or offering targeted health benefits and specific dietary benefits.
Juice fans can't stop talking about the abundance of benefits you get from juice, from detoxifying the body to losing weight the healthy way. And much of its charm, especially among those who yearn to be healthy, but shy away from hard core dieting, is in fact in its promise of multiple benefits without feeling deprived of your usual craving for good tasting food.
And who doesn't want a refreshing drink that packs in lots of nutritional benefits, by the way?
Today we're going to do a little Juicing 101 to help you learn more about how to juice at home, and we've rounded up 13 delicious juicing recipes to get you started!
The Health Benefits of Juicing for Your Family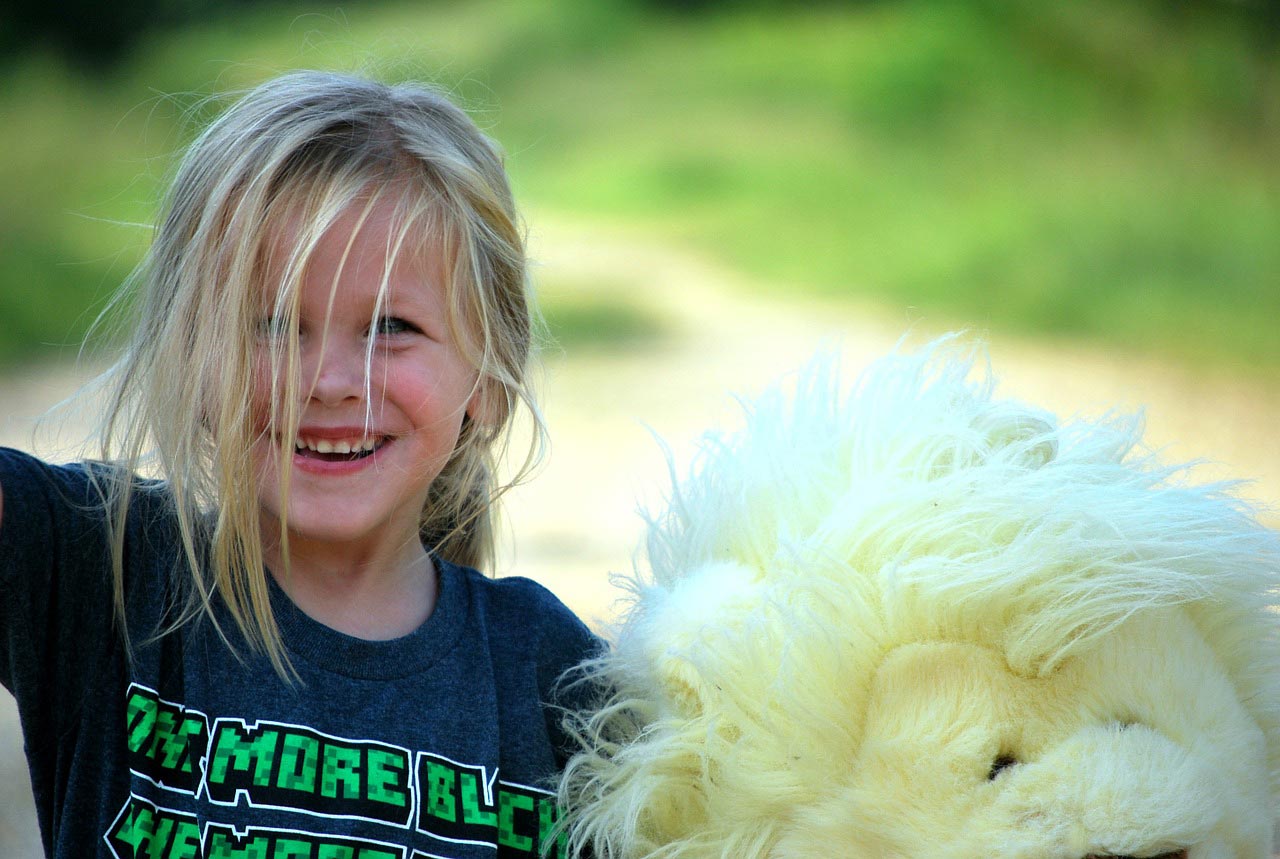 Juices are a good source of antioxidants, minerals and vitamins.
Fruits and vegetables are packed with an abundance of these good nutrients.
Drinking a glass of orange juice can supply your body with more than your required daily dose of vitamin C. That will not only help to boost your immune system but it also generates antioxidants to fight free radicals and other toxins lurking in your system.
Combining fruits and vegetables known for their specific health benefits will give you an ample source of much needed nutrients.
Juicing will help you get your daily dose of fruits and vegetables.
Let's face it: not everybody likes to eat fruits and vegetables, especially in their raw form. If you're among those who are not able to eat a balanced go-grow-glow diet because your taste buds are simply not up to the challenge of eating whole vegetables and fruits then juicing might just give you a new lease of life, so to speak.
It is often difficult to eat enough fruits and vegetables every day to meet our daily nutritional requirements. A healthy diet requires 6-8 servings of vegetables and fruit every day. With juicing, you can consume several servings in a single glass of a well-prepared vegetable juice.
Juicing will help you get your vegetable nutrients.
Vegetables are so important for good health, and many of us do not consume nearly enough. Juicing your vegetables at home is an easy and effective way to gain the benefits of these nutrients. But, keep in mind that it is still important to eat whole vegetables and juice should only be used to supplement an overall well balanced diet.
Juicing can make sure your kids get their important nutrients.
For kids that refuse to eat vegetables, and many do, juicing is a great way to hide them by blending healthy low sugar fruits with vegetables.
Juicing Tips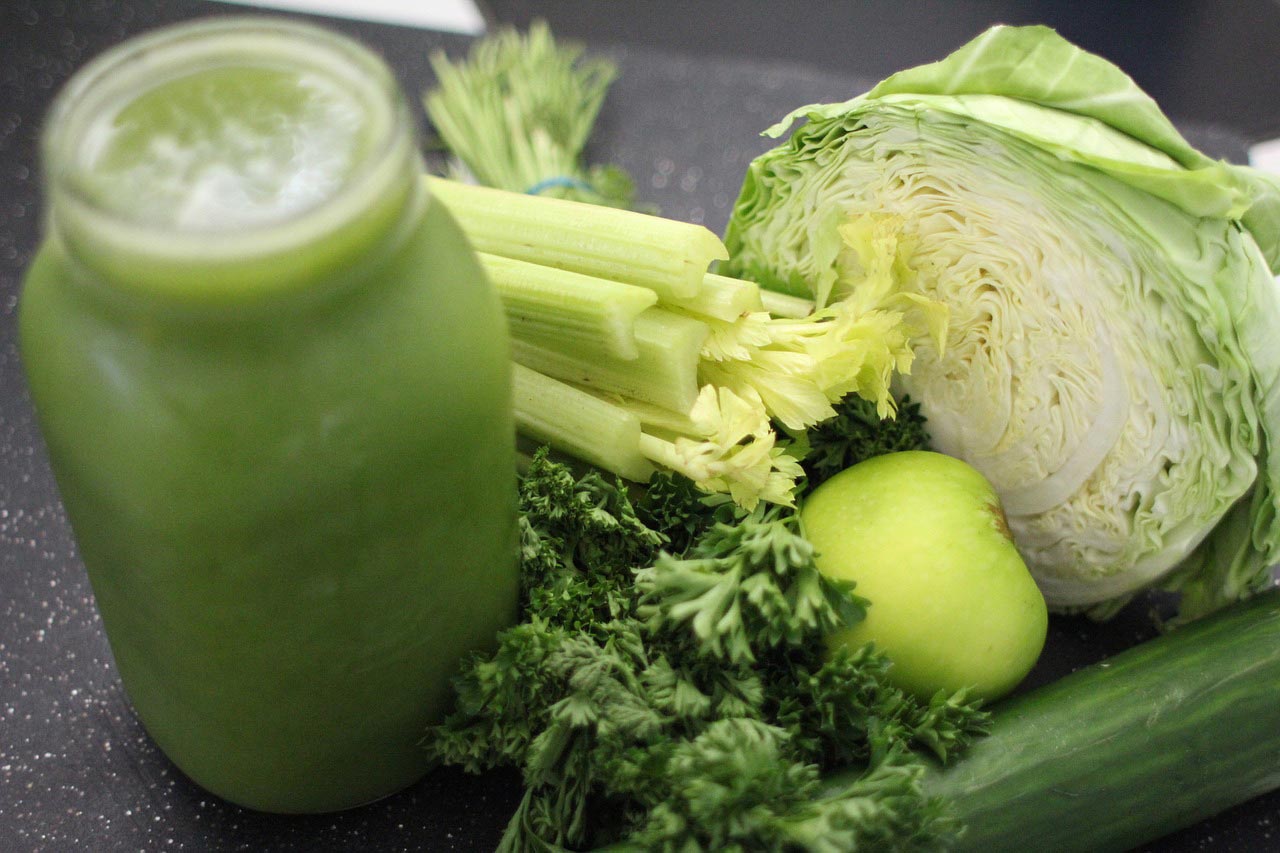 If you are sold on the benefits of juicing follow these tips to get started the healthy way.
Make your own juice at home
Fresh juices are a very valuable source of nutrients and they are also easy to digest. The key is juicing at home, instead of buying processed juice at the store, because the minerals, enzymes and vitamins in fresh juices are often damaged or destroyed during the preservation processes, such as pasteurisation. Juices preserved by pasteurisation are heated up to high temperatures in order to destroy any microbes. As a result of the heat, some of the nutrients and natural enzymes in the juice lose their goodness.
To get the full benefits of juice preparing it at home and drinking it fresh is the way to go.
Start out with the right utensils for juicing
Before you get started you'll need to make sure you have the following utensils available in your kitchen:
Start Slowly
If you're going to start a juicing diet, it may be helpful to start with a few days of eating primarily fruits and vegetables before going over to all-juice. This helps reduce dependence on sugar, flour, and other common diet staples that can make a juice diet difficult to swallow.
Deciding what produce to use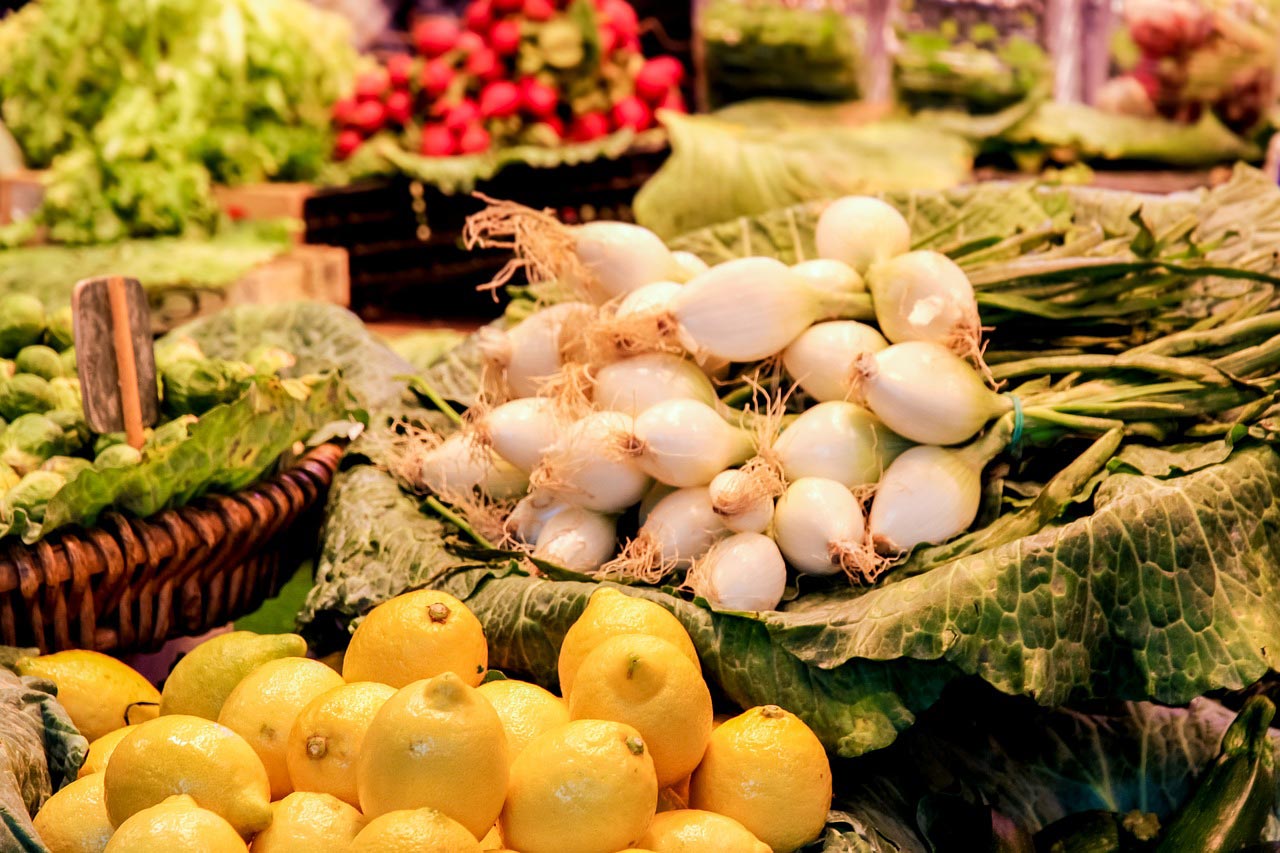 At the beginning of a juicing program, make juices out of fruits that you already enjoy eating. This will ensure that you enjoy the juice while still receiving some health benefits. If you start juicing using fruits you've never tried before, you may not like the juice and you're unlikely to continue making them, meaning you won't gain any benefits.
Before you get started juicing, do a little bit of research on the different varieties of fruits and veggies available. There are a lot of variances in the nutrients that are found in each of the fruits and veggies. Your best option is to mix items that will provide you with a variety of vitamins and minerals, ones that will meet your daily requirements. You will not just be supplying your body with proper nutrients, but you are going to find some very interesting blends.
Making healthy juice from vegetables is wonderful, however, do not go overboard with variety. Stick to using 2-3 vegetables in your juice blends and incorporate apple into the mix. You will minimise the amount of flavours you are trying to combine and the apple will add the right amount of sweet to the mix for extra enjoyment.
Get adventurous with your juicing ingredients! Why not try grapefruit or add in a little ginger for some zip! Other items to try are celery, parsley, beets, bell peppers, and leafy greens! You never know what you might end up liking.
Never add more than one new vegetable to your juice mix at a time. If you do not like the taste of the juice, or your digestive system does not react well to your new juice blend, you will not know what vegetable to reduce or avoid if you add a bunch of new veggies in the same batch.
Use colour to show you the way. Each vegetable or fruit juice colour, from orange to red to purple, supplies the body with different vitamins and nutrients. Employ a diversity of colours for a complete culinary experience.
When you start making your own juices, try adding a vegetable in the mix that you tend to avoid. Vegetables that you do not like alone might end up tasting great to you when mixed in a juice with other flavours. This is a great way to get nutrients you otherwise wouldn't.
Wheat-grass has many health benefits such as cleansing the lymph system, and removing toxic metals from your cells. It's important to juice wheatgrass as our bodies can't actually process the plant fibres contained in it. Be careful because wheat-grass does have a very strong taste. It is best to start out a little at a time. Each time you juice, just gradually add a little more. You can come up with a hundred more recipes that make great use of wheatgrass and it's wonderful earthy flavour. Give it a try!
Juicing can be expensive; if you're making a few wheat shots a day as well as larger fruit and vegetable juices, expect your grocery bill to pile up. One way to reduce costs is to use primarily carrots, which are very inexpensive compared to the amount of juice they produce.
Juicing will lead you to more ingredients than just produce! Try spices like cayenne or cinnamon, or nutrition-packed additions like spirulina. You can even put a little honey and yogurt in once in a while for a sweet, smooth treat. Make sure to use only non-fat, unsweetened dairy to keep the resulting produce healthy.
There are a million-and-one recipes of items to include in your juicer. You can try a combination like apple with carrot and ginger, or celery and pear. My favourites are apple with lemon and pear, apple with cinnamon and honey, and, my daughter's favourite, banana with mango and orange. Try new ideas to find your own favourites!
When you're making a juice from dark, leafy greens, try adding in a little cucumber. Leafy greens tend to be quite strong and not taste all that great. If you add in cucumber, you won't just hide the bad taste, but also add a delicious new flavour. Cucumber is also very nutritious, especially if you don't peel it beforehand.
Buying Your Produce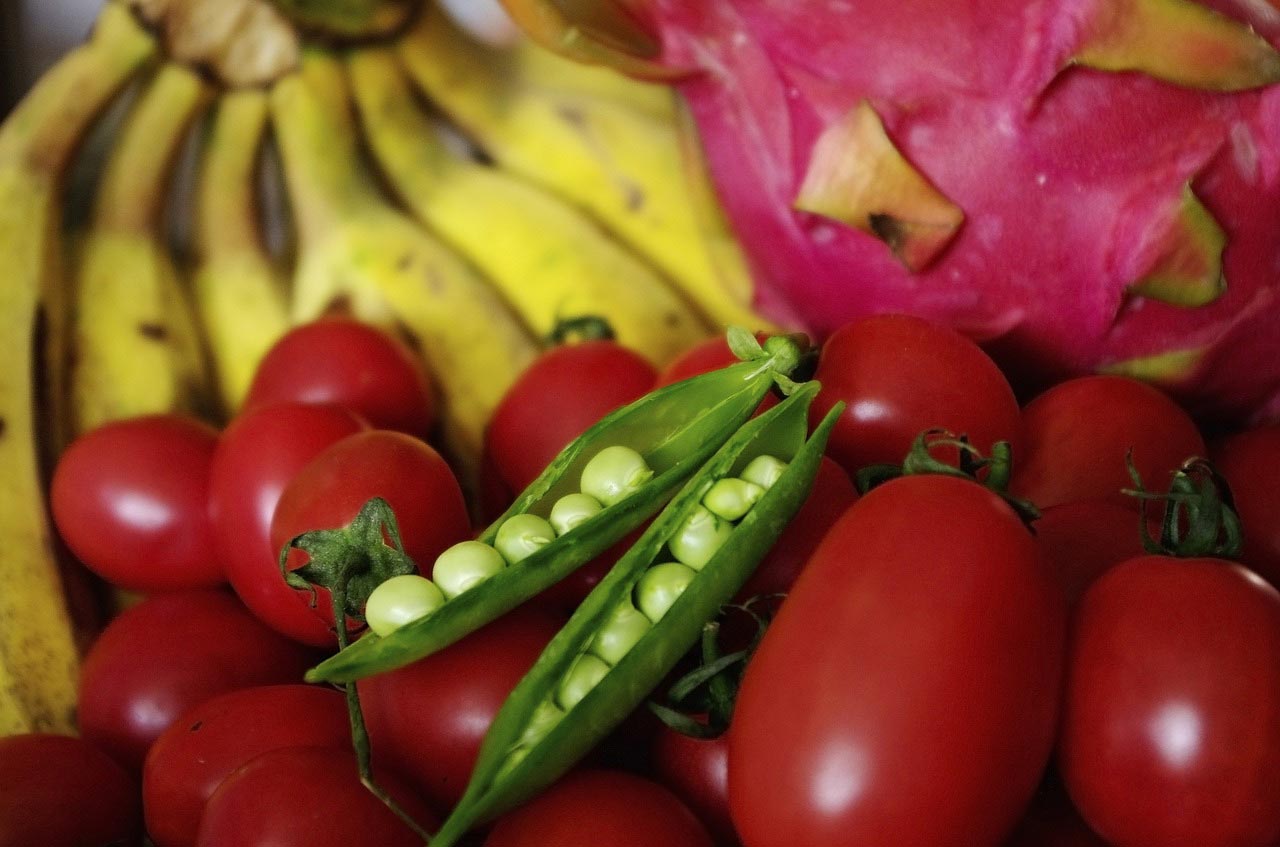 When preparing for a juice diet, make sure to stock a LOT of fresh fruits and vegetables! On average, it takes 4.4 pounds of raw fruits and vegetables to make just a single quart of juice, so you'll need lots. Also make sure to get a large variety of ingredients so that you don't get bored with the same old juice.
Don't buy too many fruits and vegetables at a time when you're just getting started because you might end up buying much more than you will use, and the extra food will decay and go to waste. Experiment with different amounts to see how much juice you drink a day, so you know how much produce you have to buy in advance.
Use organic fruits and vegetables in your juicing. Organic fruits and vegetables have not been exposed to the chemical fertilisers and pesticides used in traditional farming. If you cannot use organic produce, be sure to peel everything before you put it in the juicer. The peel will contain most of the harmful chemicals.
Try to use locally-grown fruits and vegetables in your juicing. The best option is to use produce that you've grown yourself. Every mile that a piece of fruit needs to be transported to get to you increases the carbon footprint of your glass of juice. It also increases the chance of your produce becoming contaminated with bacteria or chemicals.
Check out farms near where you live to pick up the produce you need for juicing at amazing bulk prices. Many items can be kept in a cool, dark place for longer periods of time. So those are the foods you want to pick up on the farm in larger amounts.
Ask your friends and family if they'd like to go in on purchases in bulk at local farms with you so you can buy more and get larger discounts. Apple farms, for example, will sell you bushel after bushel for decreasing costs per pound. Take a few cars up, load the back with apples, and share with everyone! They don't have to be juicers to enjoy fresh produce.
Try vegetables mixed with your favourite fruits in your juicer. Many vegetables are easy to juice. They can add important vitamins and minerals to your juice as well. In addition, using vegetables can cut down on the calorie count of your juice, which in turn, makes it a better diet option.
When making carrot juice, make absolutely sure to get fresh, healthy carrots. Signs of old carrots are rubberiness, limpness, wilted tops, and excessive cracking. Look for carrots that have a full colour, are firm to the touch, and have green, leafy tops. These carrots will produce the freshest, sweetest juice.
Buying fruit and vegetables for your juicing can be easy by using all five senses to find the freshest produce to bring home. Sniff the item and make sure it smells good, like you would want to eat it. Squeeze it and feel if it's too hard or too soft. Look it over for imperfections before you put it in your basket.
Fats are still important while juicing. Nuts and seeds contain not only necessary fats but proteins as well. Blending nuts and seeds with your juices will give the juice extra protein, necessary amino acids which help the immune system and the brain and the good types of fat your body needs.
You don't have to spend a fortune on fresh juicing produce as long as you shop in season. Berries are great in the summer, but will cost you an arm and a leg to buy in the winter, so skip them until the prices drop again. Apples last all winter, so feel free to buy a few bushels and keep them in the garage.
Preparing Your Produce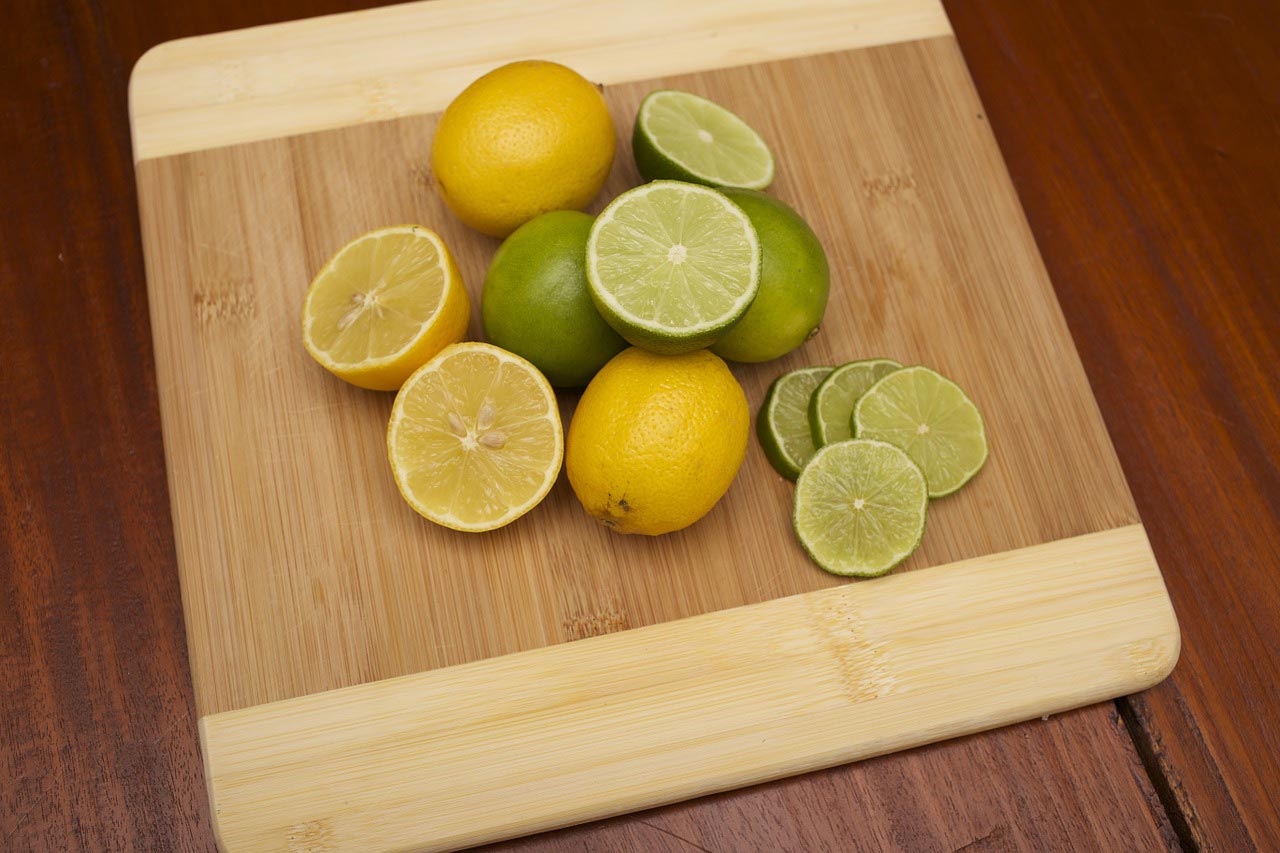 Make sure to leave your vegetables and fruits out at room temperature before juicing. Healthy juice is best at room temperature, so make sure to take the produce out of the fridge for a little while before you make the juice. Drinking cold juice can shut slow down the digestive system.
Don't forget to wash your produce prior to juicing, and use organic products where possible. So many people seem to think that since it's going to turn into juice, they don't need to wash their fruits and veggies. Just because it's liquid, doesn't mean the chemicals present on the peels are going to go away. Clean your fruits and vegetables thoroughly before juicing.
Don't forget to remove hard pits from fruits like peaches and cherries before sending them down the juicer. These pits can destroy your juicer's blades turning your happy purchase into a giant paperweight. Don't get into such a flow in your juicing that you forget to make the fruits safe for juicing. Don't be fooled by smaller seeds either, apple seeds may actually contain chemicals that are harmful so it's best to remove them beforehand.
Peel citrus fruits before you put them in your juicer. The thick peels of citrus fruits will make your juice taste unpleasant, provide no real health benefit, and can even be harmful. The greatest benefit from citrus fruits comes from the white pith just below the peel, so be sure to retain that when juicing.
And you need to be aware that citrus fruits do not always work well in all juicers. Because of the consistency of the pulp in the fruit the juicer can get clogged with the pulp or rind. If using a standard juicer you will need to cut the fruit into small pieces after you've peeled it; if this sounds like too much effort you'll need to invest in a citrus juicer instead.
Bananas and papayas do not seem to do well in a juicer. You can still use them with juice, but it is best to stick them in a blender. They are very thick, and tend to work better when making fruit smoothies or any type of frozen dessert that you make.
Crumple up leafy greens, such as spinach, into tight balls before putting them in your juicer. Your juicer is primarily designed to deal with solid fruits and vegetables, not thin leaves. You will get better results from your juicer if you simulate this effect by squashing your leafy greens before juicing.
If you want your juice to be very smooth and free of pulp, try using a coffee filter or cheese cloth to strain it after it comes out of the juicer. Also keep in mind that the softer the produce used, the thicker the juice tends to be for example, tomato juice.
If you're making carrot juice, here's a little tip to give it a better, more interesting flavor. Try adding cilantro! It has a nice, refreshing, satisfying aspect that compliments the sweetness of carrot juice. If you're bored with your normal carrot juice recipes, why not give it a try? It's quite good.
Are you running out of space on your cutting board for all of the ingredients you need for juicing? Try to cut everything in a manner which keeps the actual food "whole". For example, slice a carrot but don't pull the pieces apart. You can slice an apple around it's core and then stand the pieces up so it looks like it wasn't cut. This will save you space to slice the other items you need without dirtying more dishes.
Cleaning your juicer
Remember that vegetable and fruit remnants left on a juicer after juicing have the potential to grow mould quickly. Cleaning it quickly helps stop the growth of mould. Dismantle the juicer clean the parts and rinse with water until clean. If you must use a detergent use one that is very mild.
Keep a toothbrush handy to clean the strainer after juicing. Scrubbing the strainer with a toothbrush will displace any lodged particles which can grow rapidly into mould. Regular cleaning in this fashion will increase the life of your juicer as well as make your life healthier.
Storing your juice
If you are getting into juicing for health benefits, you need to remember to drink all your juice in one sitting. The second the juice is made, it will start to lose some nutrients. The faster you can drink it, the more of the health benefits you will be receiving.
If you absolutely must store your juice after you make it, make sure to store it in a completely air-tight container. Letting air get at it will start a process which breaks down the nutrients in the juice, leaving a tasty but empty drink that won't provide you with the healthy benefits you were looking for in the first place.
Make sure you add a tablespoon of lemon juice before storing your juice in the fridge. This small amount of lemon juice shouldn't affect the flavour, but it will stop your juice from becoming discoloured, which can make it look rather unappetising!
Don't forget, to get the maximum health benefits from your juice it's best to make it just before you drink it.
Making juicing a habit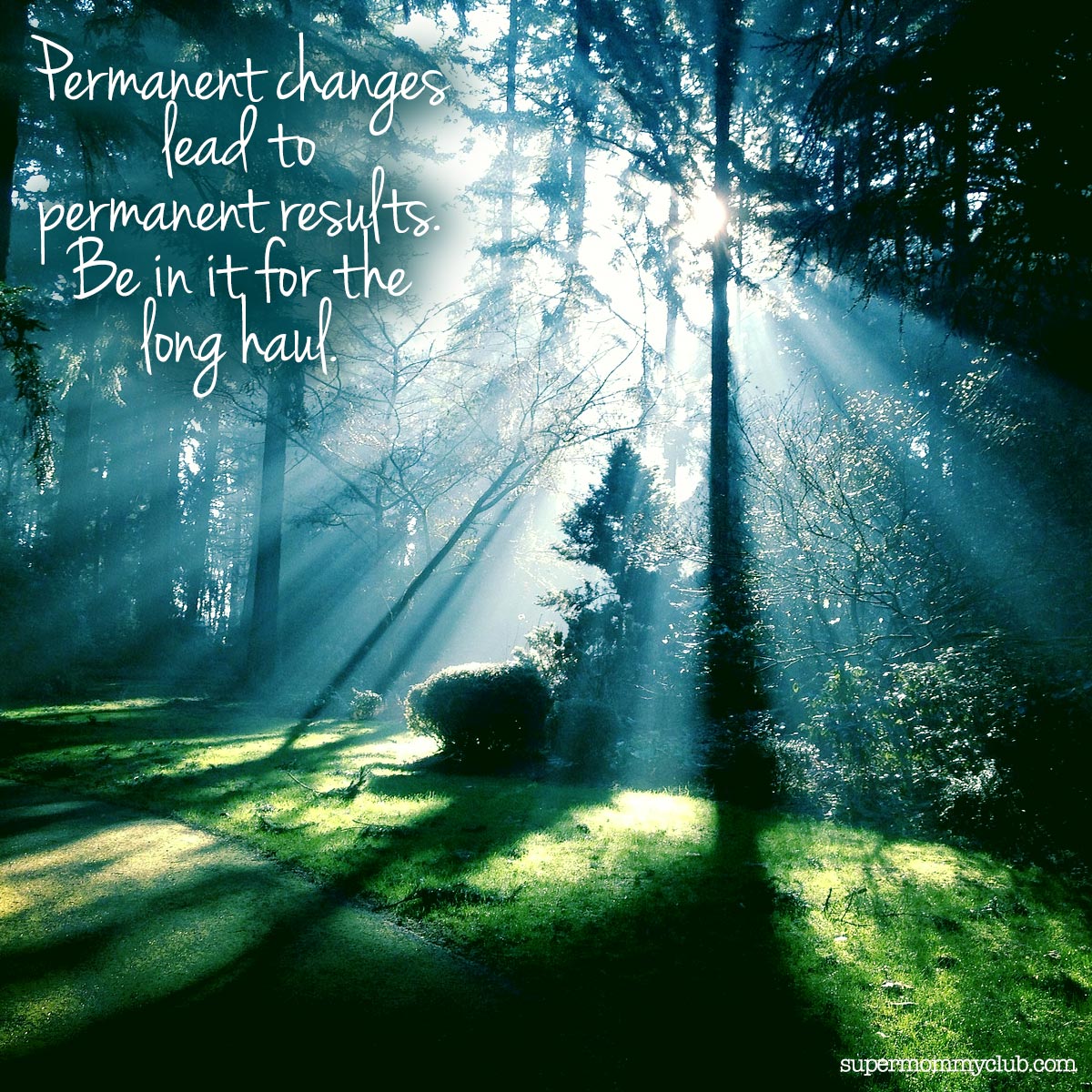 Be consistent and do a little juicing everyday. The more you do, the more you'll want to juice and gradually, you'll make juicing a bigger part of your day. If you make juicing an infrequent occurrence, not only will you get less nutritional benefit but you'll also lose the will to keep going.
If you are trying to make sure you stick with your healthy new juicing habit, make sure that the juice machine stays on your kitchen counter at all times. Out of sight, out of mind is especially true when it comes to trying to form new habits. By making sure your juicer is always in plain sight, you will be more likely to remember to use it every day.
Take it one day at a time when you start juicing. Maybe today you really don't feel like putting a new item in your juice, and that's okay! There's always tomorrow, or even the next day. You must avoid apathy, though, as it may mean that you never try out new items, items that you might absolutely love!
Juicing is a lifestyle you dedicate yourself to, and you will notice if you miss a day. If something comes up and you're not able to buy some fresh produce for your juice, you should have something on hand that you can use instead. You can keep some items in the freezer just in case, or even freeze some juice to tide you over.
Juicing Recipes to Get You Started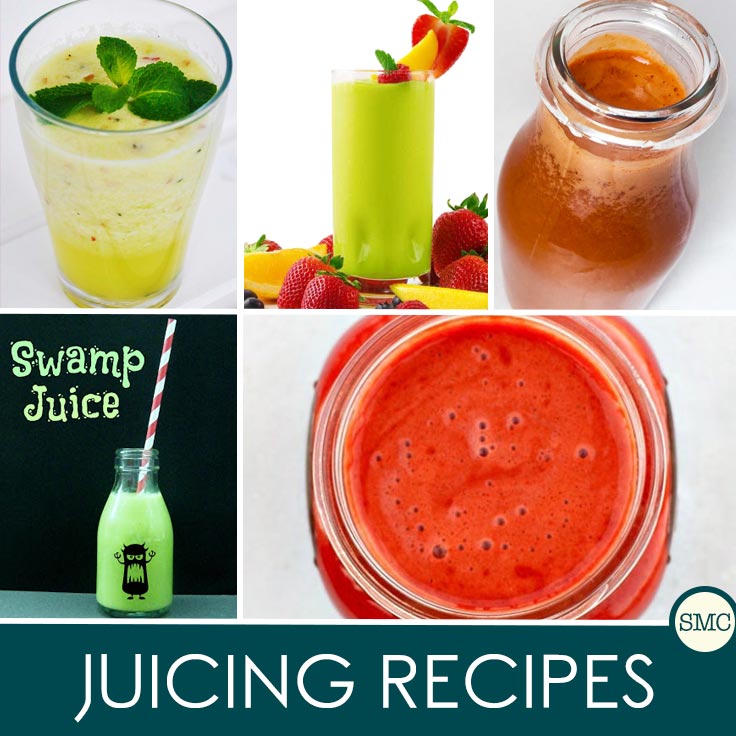 "How's this for a juice! The "ABC Juice" includes three of my favourite ingredients – apple, beetroot and carrot. It might sound like a crazy mix but it is so yummy!" – Kayla Itsines
"Ok so if you're looking for a juice that will give a whole host of beauty benefits then you are in the right place my friends! This juice will not only boost your circulatory, digestive, immune, muscle and sexual health but it will moisturise, plump and smooth your skin from within, fight and reverse the signs of ageing, provide UV protection from the sun (but don't skip the sunscreen!), and will also fight any nasty blemishes that you may have. This drink could also boost your metabolism and get you burning fat!" – Greens of the Stone Age
"Despite the name this juice is not made from daffodils, not at all. It is named after springtime's first sunshine coloured blooms because like them, this juice is joyous, happy-making and beaming, blooming yellow." – The Yes Chef
"Add in a warming spice like ginger, and it not only inspires a healthy way of living, but it actively encourages the detoxification of things that ought not be in your body." – Trinitiy's Conscious Kitchen
"I am back on my 5:2 diet tomorrow, so what better way to start things off than with a smoothie that is rammed full of nutrients and only 115 calories per glass." – Tinned Tomatoes
"When I'm in the mood for a frosty coconut water-infused sip, I blend up an easy Coconut Water Frosty. This basic recipe is easy to customize based on the fresh and frozen fruit you have on hand." – The Chalkboard Mag
"Welcome to my juice bar and raw foods cafe. I'm serving delicious juice recipes, green smoothies and some great raw food dishes. Take a look at my menu and pick some of your favorites. I hope you enjoy them!" – Juice Lady Cherie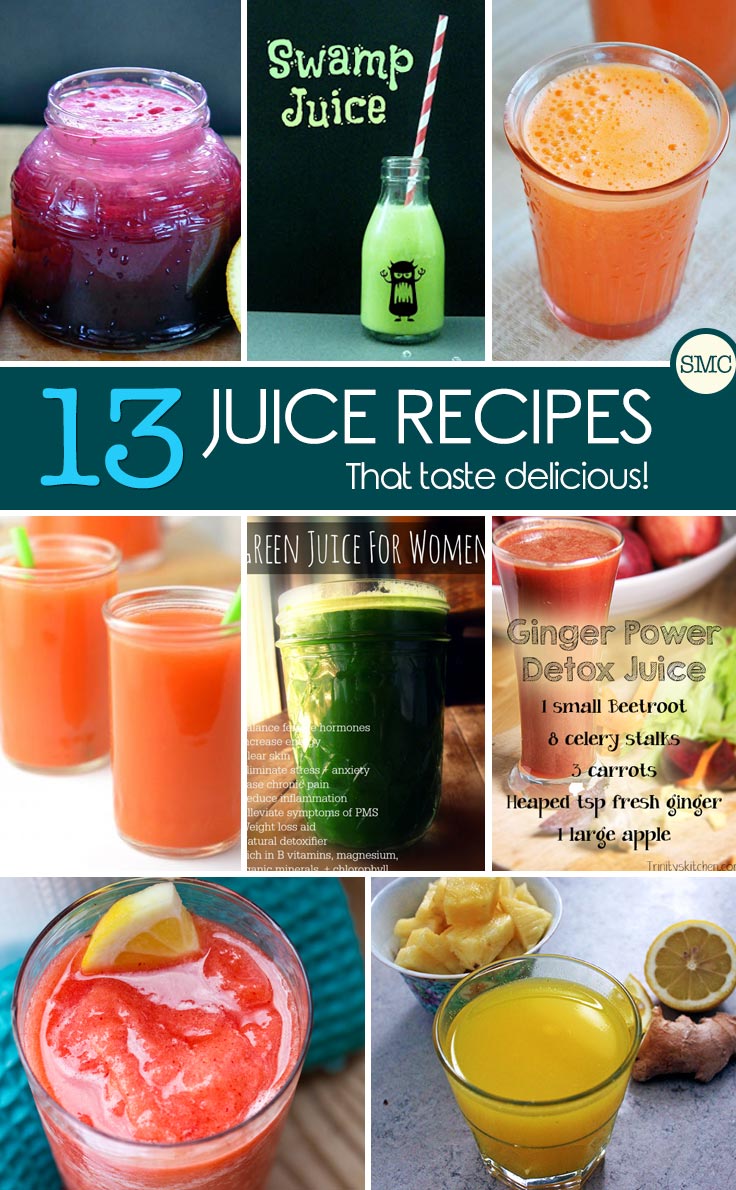 "Fight anemia with this delicious, iron-rich juice! I used a great combination of fruits and veggies, with a high concentration of iron, vitamins and other minerals. Enjoy!" – Gourmadelle
"I don't have too much to say about this recipe other than I've been enjoying variations of it for years and it's one of my favorite ways to use fresh carrots. You need a juicer to make this recipe: I have one made by Omega and I love it." – Food 52
"Are you as juice-curious as we are? We've tried our hand at a juice cleanse or two but have yet to get into the DIY action. The trouble is, DIY juicing usually involves a pretty hefty juicer investment. So what's a healthy hacker to do? Create juice without a juicer, of course!" – Brit & Co
"This fresh citrus-barley grass juice is part smoothie, part juice, all delicious and healthy! It has all the fibers a smoothie would have and also the smooth, liquid texture of a juice. Enjoy!" – Gourmadelle
"Who doesn't want balance…a viable reproductive system, balanced hormones, better sleep, radiant skin, reduced stress + anxiety, alleviation of PMS symptoms, and healthy weight loss?!?" – Frugally Sustainable
" This super skin glow juice is packed with vitamins, minerals and powerful antioxidants! Oranges, ginger, carrots, cucumbers and apples, will make your skin look healthy, glowing and beautiful! Ready in just 5 minutes! " – Gourmadelle
---