Discover the little green kitchen gadget that is taking Amazon by storm!
Holds your freezer bag while you fill it!
Our readers LOVE this little gadget for standing baggies up while you fill them!
It's genius! Just clip the bag to the hooks and it holds it open for you, like the extra pair of hands you always wish you had!
If you like to rinse and reuse your ziplocks then its ideal for standing them up to dry too.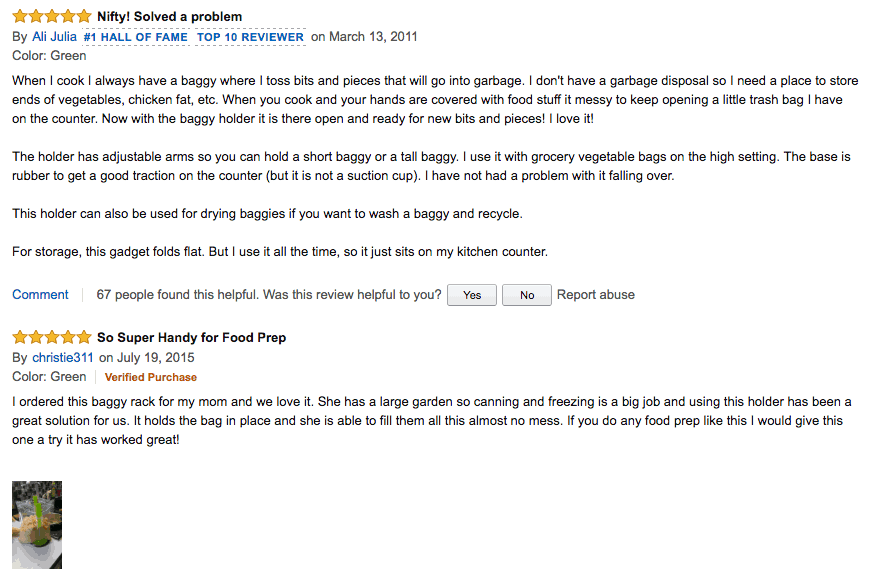 Click here to check it out!