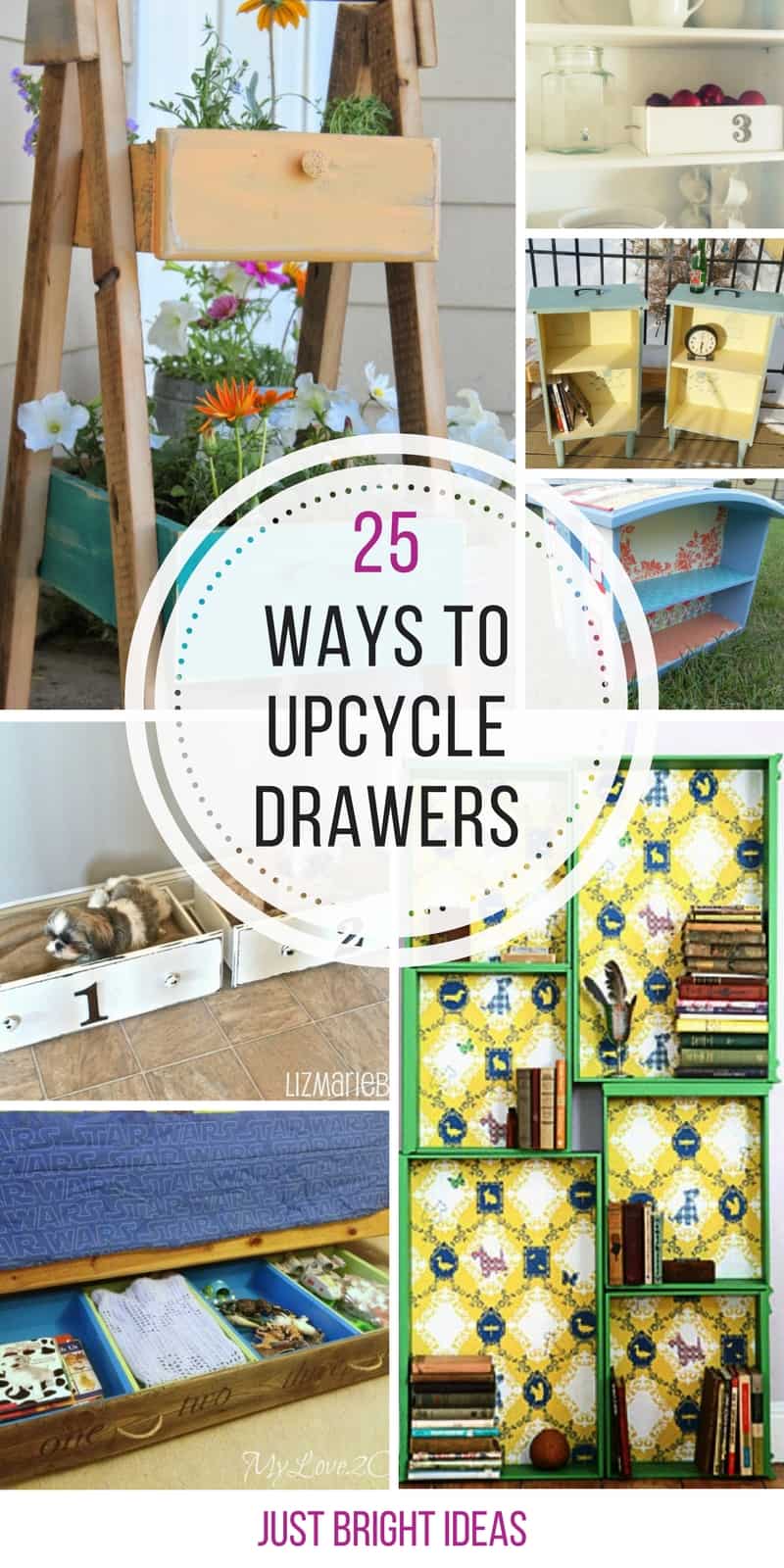 Pin these ideas! Hit the button to save these ideas for later. Don't forget to follow us on Pinterest for more great stuff!
&
This post may contain affiliate links, which means I may receive a commission if you click on a link and purchase something.
---
16. Turn your old drawer into a planter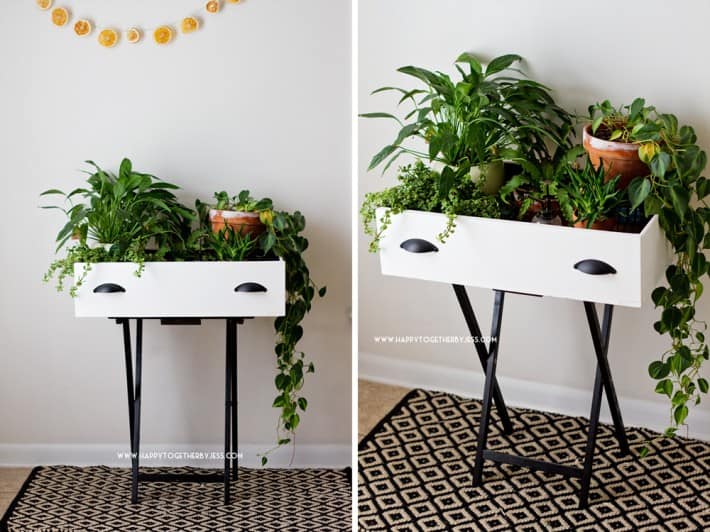 Found it here >> Happy Together by Jess
Who knew an old drawer could look so stylish as a hallway planter?
You can easily get a folding table here
15. Turn it into a wheeled storage table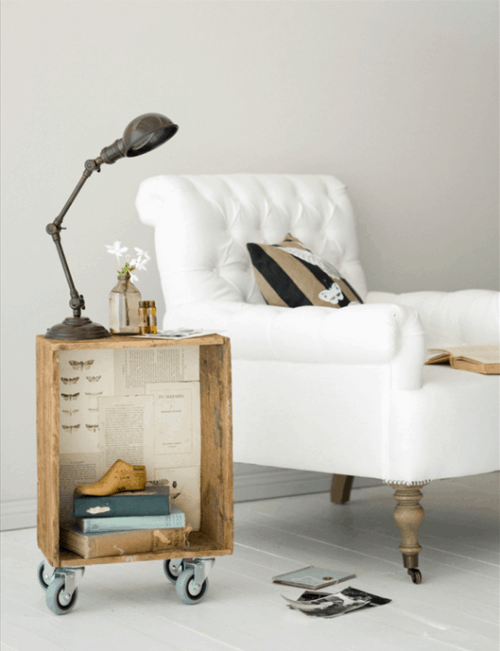 Found it here >> My Ideal Home
If you have a reading chair that's in need of somewhere to set down your coffee, add a reading light and of course somewhere to keep your books then you need to make yourself one of these.
14. Restore a drawer into a storage box for your kitchen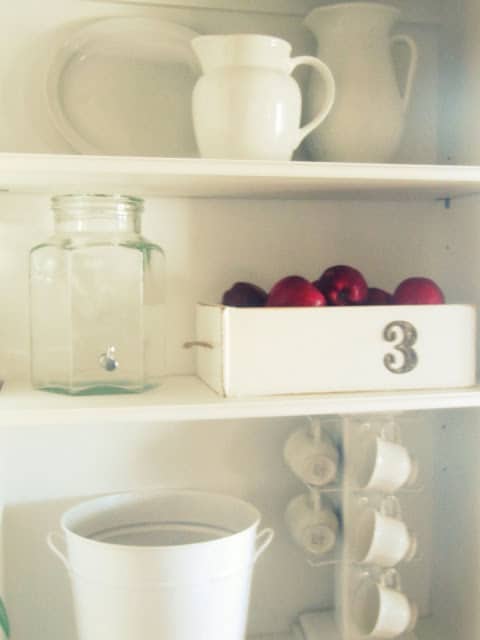 Found it here >> The Wicker House
We love clever kitchen storage ideas and this one is a brilliant way to restore and old drawer and give it a new lease of life.
13. Make an advent countdown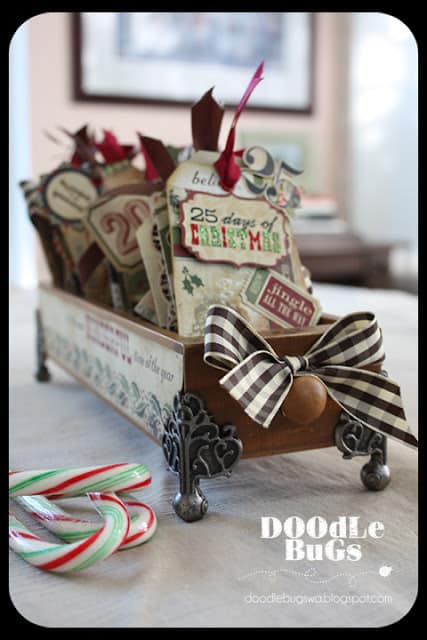 Found it here >> Doodle Bugs
If you manage to find any mini library drawers snap them up because the upcycle ideas are endless, including turning them into a gorgeous Advent calendar countdown like this one!
12. Make under bed storage from your drawers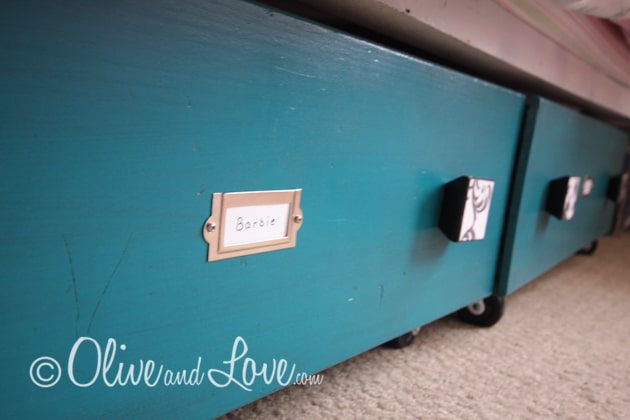 Found it here >> Olive and Love
Whether you want to store stuffed toys, spare bedding or out of season clothes it's a great idea to make the use of the space under your bed and repurposed dresser drawers make great under bed storage boxes.
You can easily get casters here
11. Turn your drawer into bathroom storage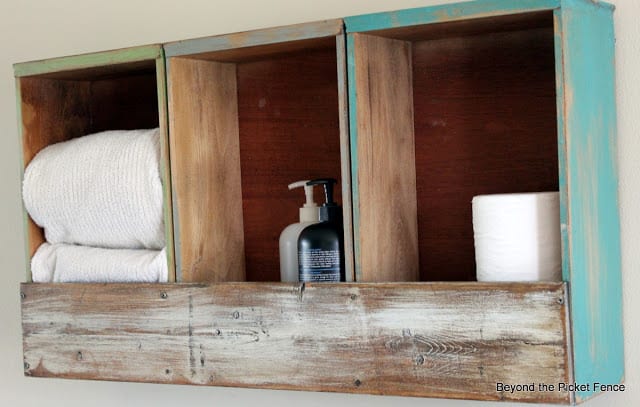 Found it here >> Beyond the Picket Fence
If you need somewhere in your bathroom to store spare toilet rolls and toiletries try converting some old drawers into wall cubbies.
10. Repurpose your old drawers into book storage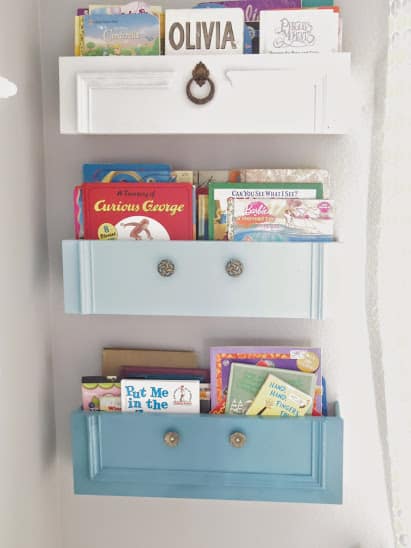 Found it here >> Addison Meadows Lane
You can never have too many storage solutions for kids' books and this drawer to book storage project is delightful.
9. Create a unit shelving system from your old drawers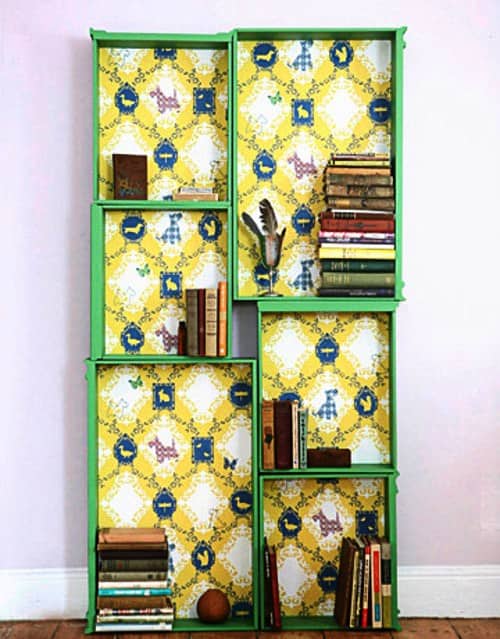 Found it here >> Plascon Trends
You'll need a selection of drawers for this one in different sizes so start scouring freecycle or your local Facebook groups!