Pin these ideas! Hit the button to save these ideas for later. Don't forget to follow us on Pinterest for more great stuff!
&
This post may contain affiliate links, which means I may receive a commission if you click on a link and purchase something.
---
16. Make a flowerpot holder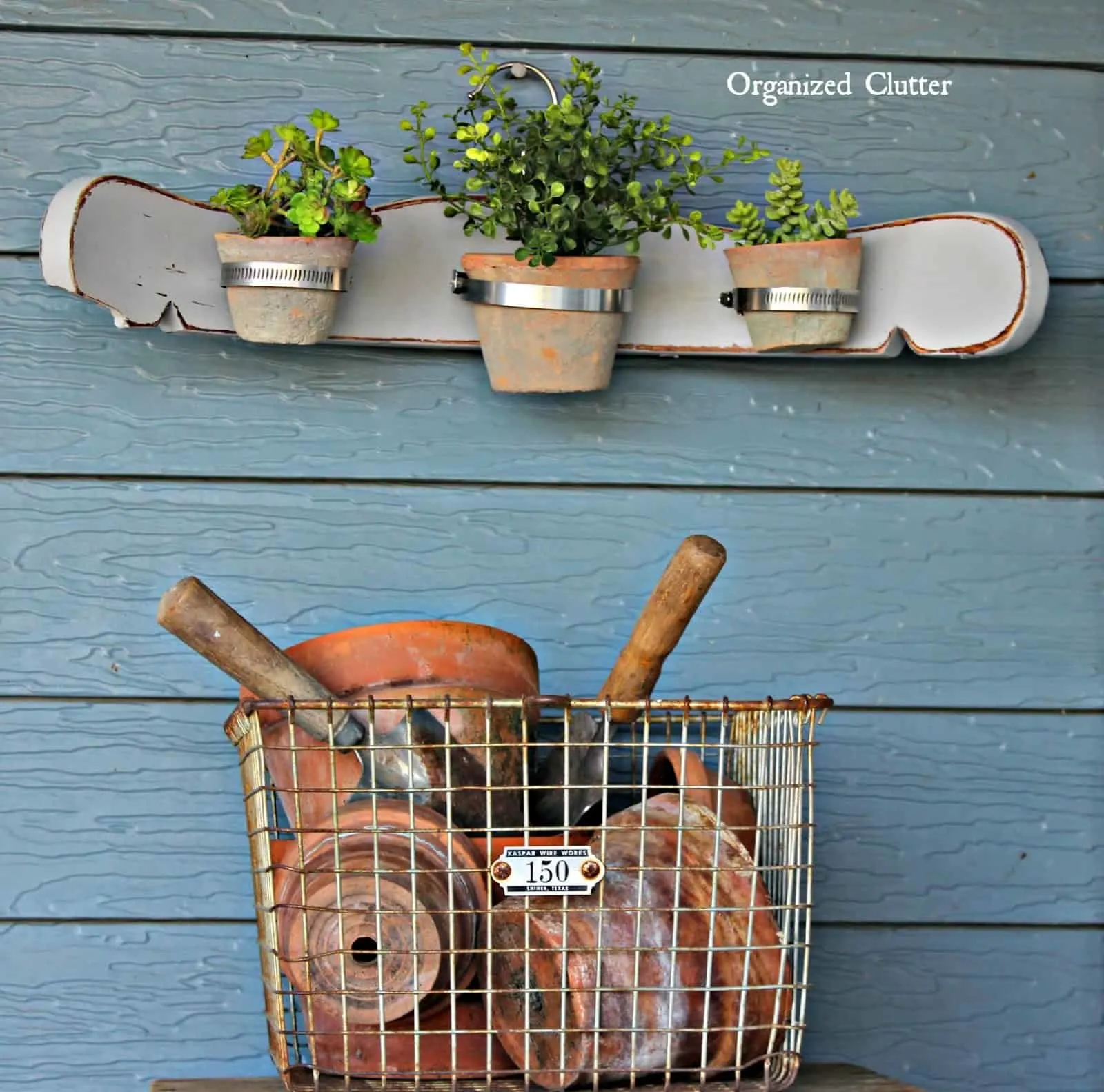 Found it here >> Organized Clutter
Flower pots look great hanging on the side of a shed or on a wooden fence but they're not that easy to attach, unless of course you fashion yourself a vintage looking flowerpot holder from an old chair back.
15. Make a French-style bench from two old chairs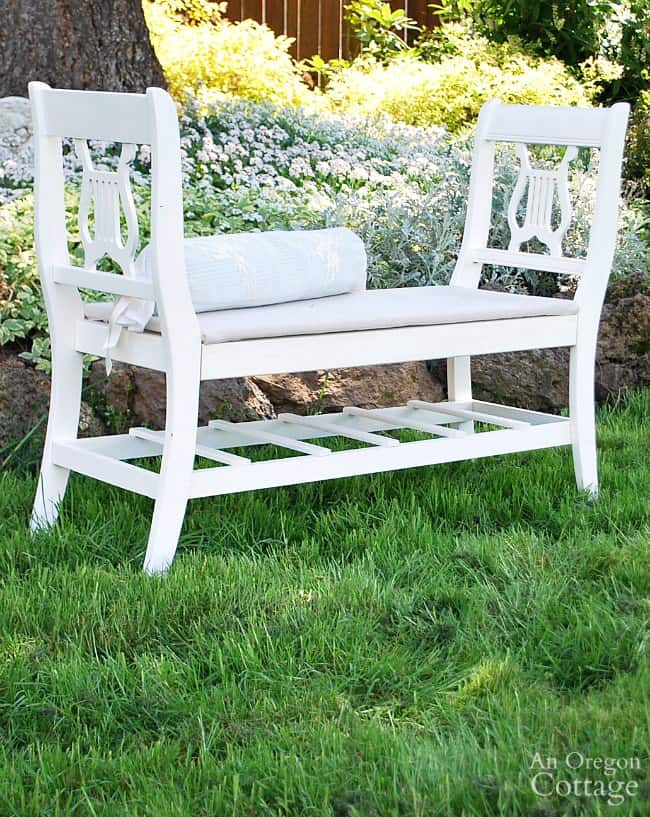 Found it here >> An Oregon Cottage
If you've always wanted one of those French style benches at the foot of your bed but budget wouldn't allow it try this project for repurposing two old chairs.
14. Turn a chair back into a photo hanger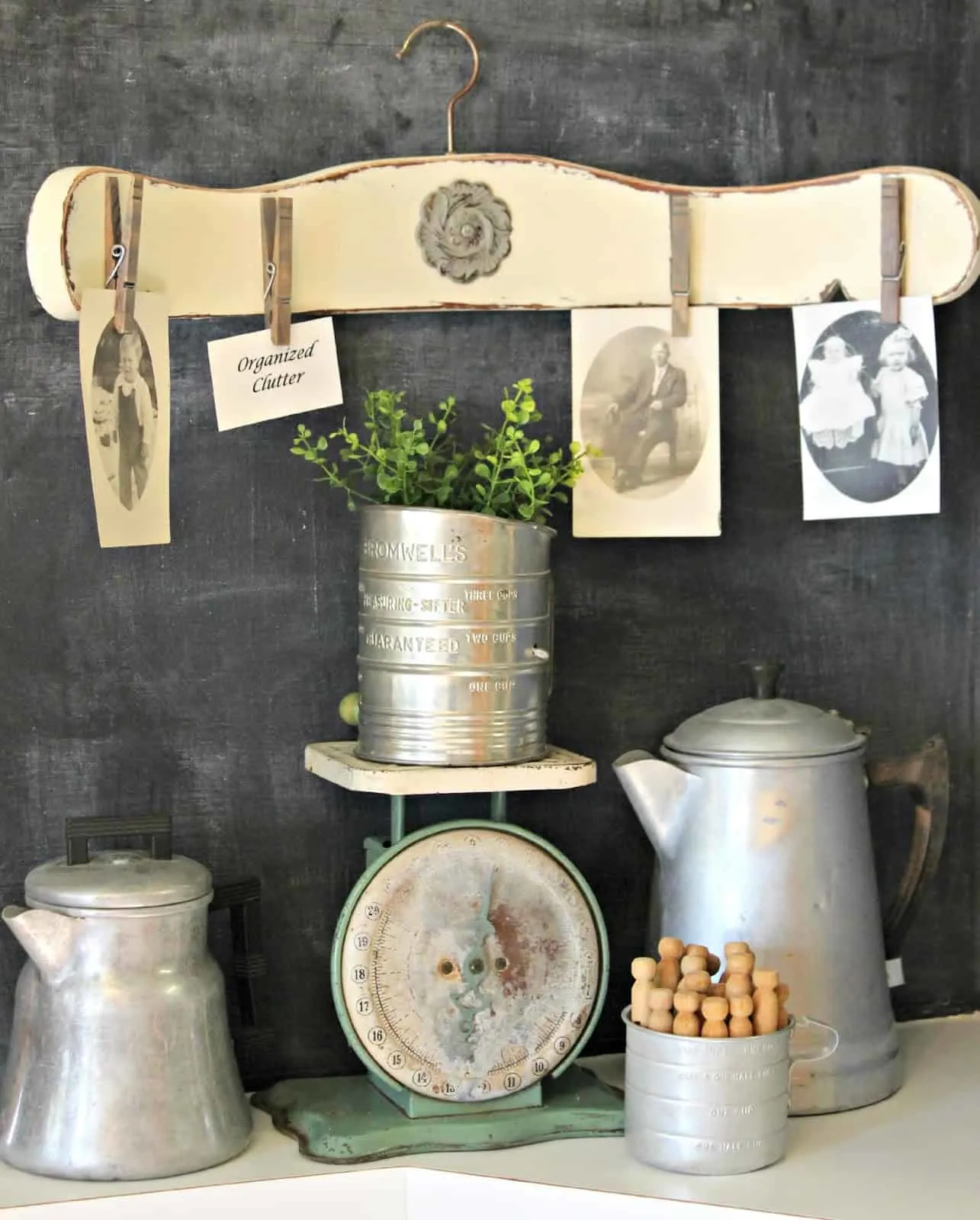 Found it here >> Organized Clutter
If you're looking for a way to add a personal touch to your kitchen try this project.
13. Take an old chair back and turn it into a coat rack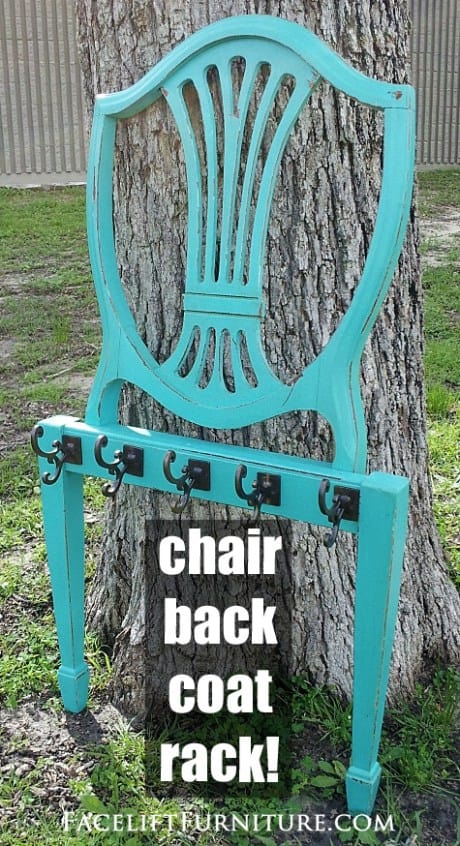 Found it here >> Facelift Furniture
This is such a clever idea for repurposing a broken chair, add some hooks and use it as a coat rack.
12. Transform an old chair into a drinks station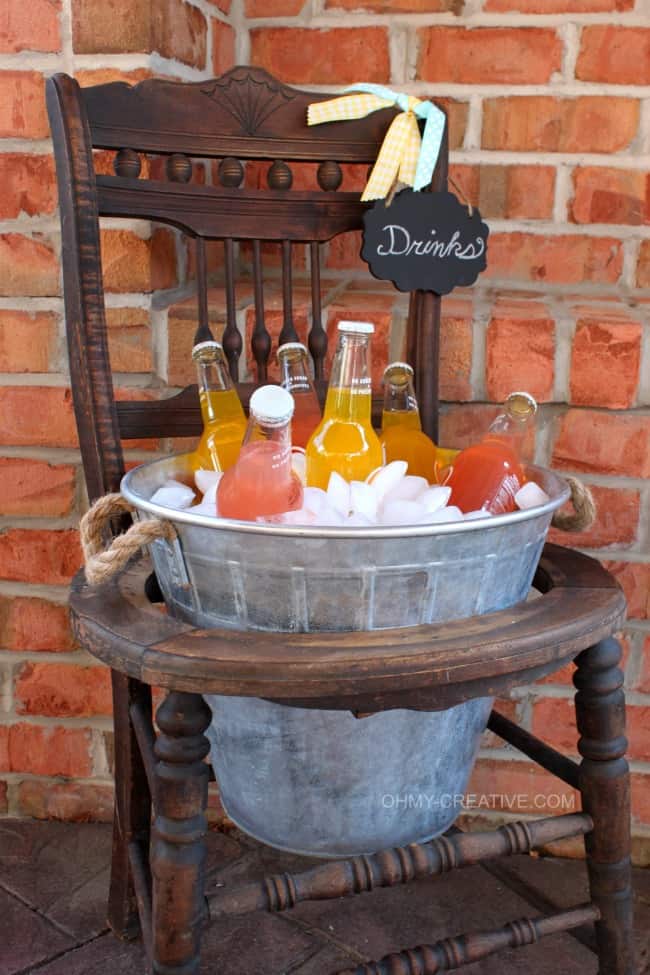 Found it here >> Oh My Creative
This is the perfect repurposing project to do before you start hosting summer parties; turning an old wooden chair into a fabulous drinks station!
11. Old chair legs can be used as wall storage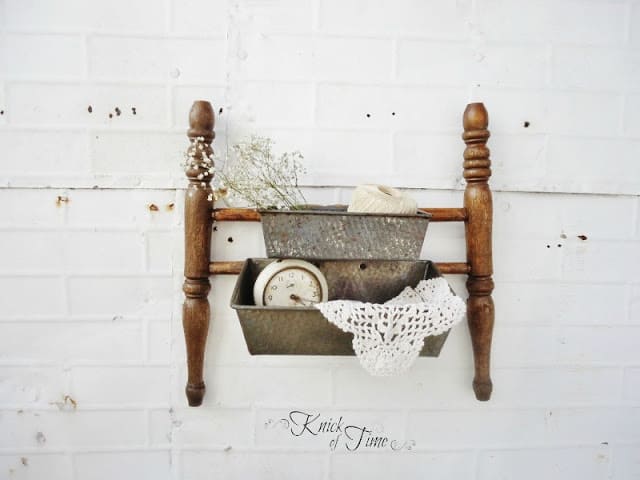 Found it here >> Knick of Time
Combine the legs from a broken wooden chair with some vintage bread pans and you've got yourself some country chic kitchen storage.
10. Turn an old chair back into a towel rack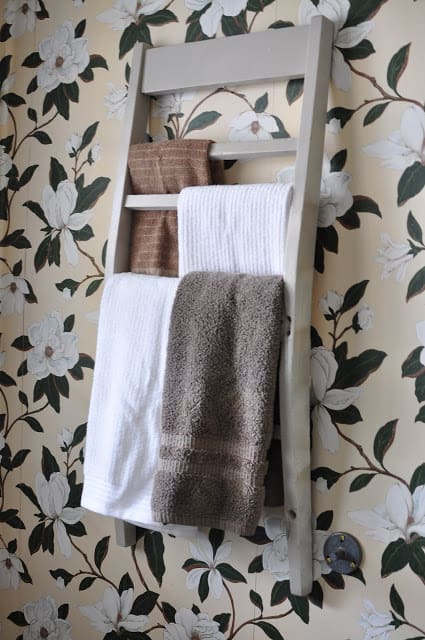 Found it here >> A Nest for All Seasons
If you're remodelling your bathroom think about turning an old wooden chair back into a towel rack.
9. Take three chairs and make a porch swing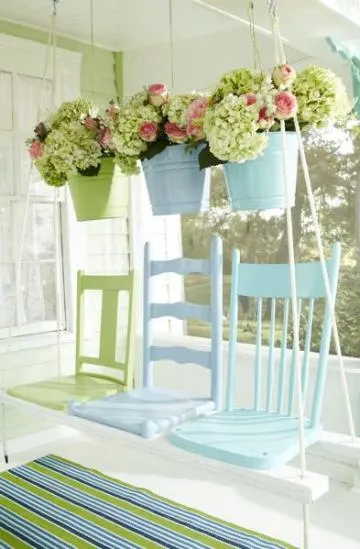 Found it here >> Living the Country Life
You'll need three old wooden chairs for this upcycling project, and don't worry if they don't match because that will just add to the charm. We're not sure about the pails hanging overhead though – you might bump your head!