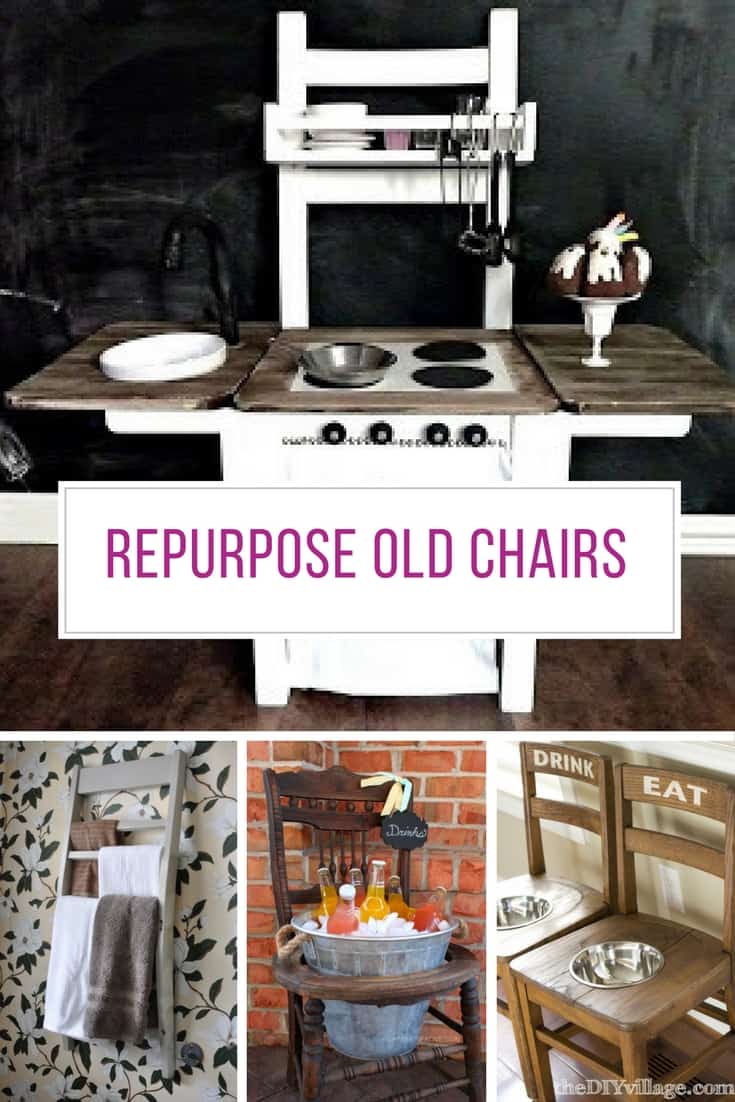 Pin these ideas! Hit the button to save these ideas for later. Don't forget to follow us on Pinterest for more great stuff!
&
This post may contain affiliate links, which means I may receive a commission if you click on a link and purchase something.
---
8. Turn a salvaged chair into a bird bath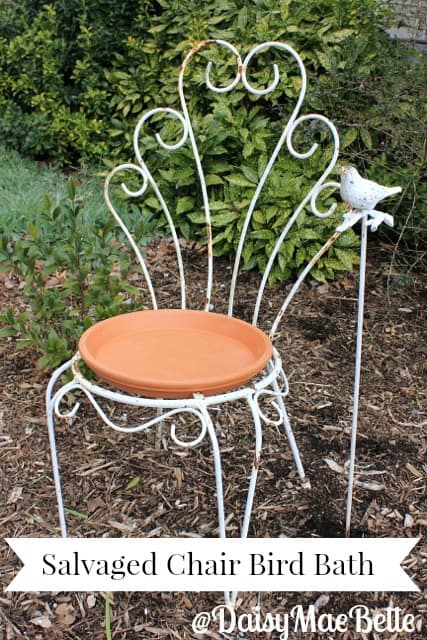 Found it here >> Daisy Mae Belle
Isn't that a novel idea? If you have an old chair with a broken seat replace it with a terra cotta saucer, fill it with water and set it outside for the birds to bathe in.
7. Repurpose a broken chair as a stool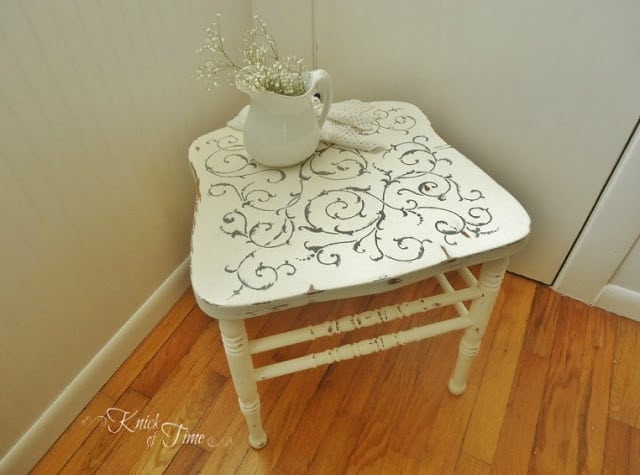 Found it here >> Knick of Time
If the back has broken on an old wooden chair there's no need to throw it out because instead you can turn it into a stool or side table.
6. Turn an old chair into a fairy garden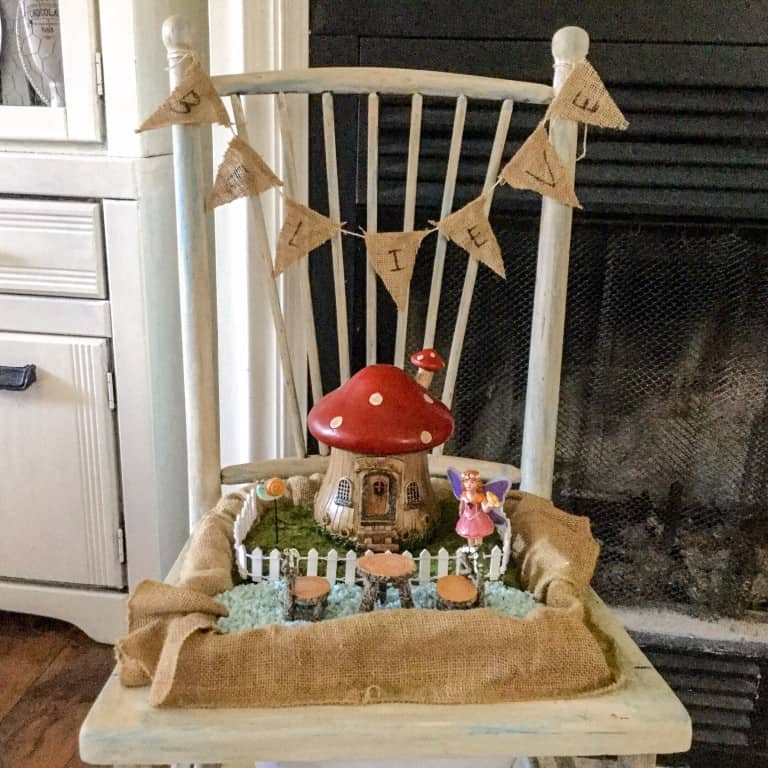 Found it here >> Our Crafty Mom
We love fairy gardens around here but we've never seen one created in a chair before!
5. Turn the old chair backs into photo frames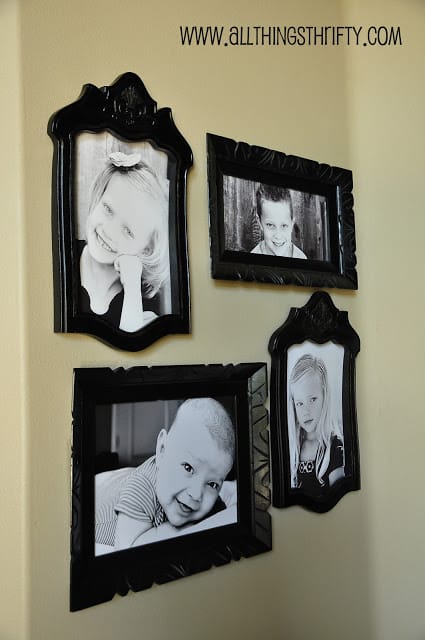 Found it here >> All Things Thrifty
So can you guess which of these fabulous frames started out life as a chair?
4. Use an old chair back as a earring rack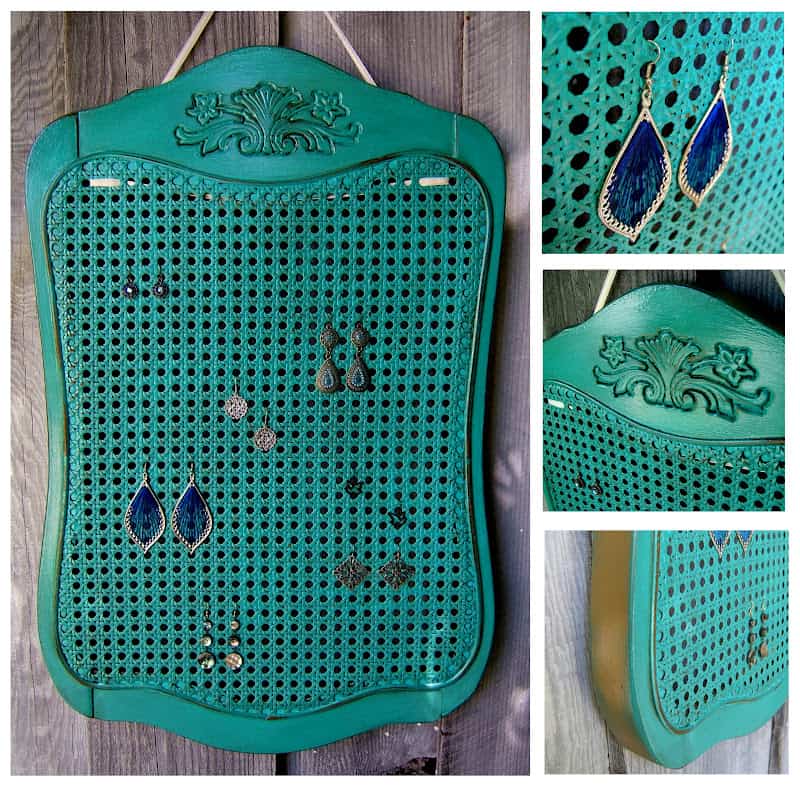 Found it here >> Nine Red
You'll need a cane chair for this upcycling project so keep your eyes peeled!
3. Turn a thrift store chair into a planter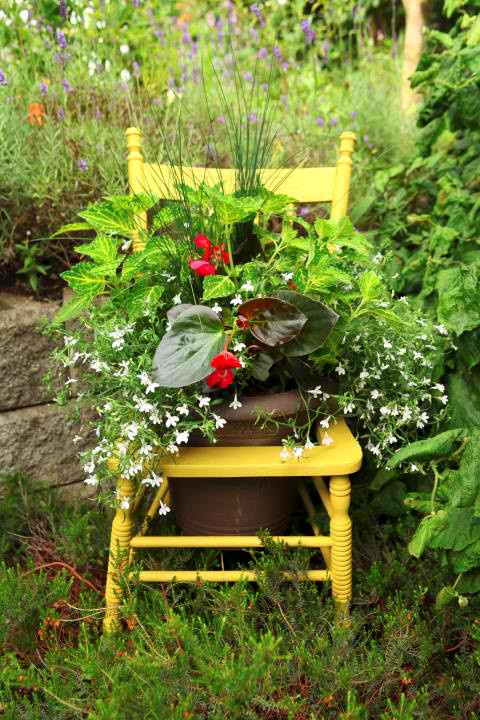 Found it here >> Better Housekeeper
If you find a gorgeous old wooden chair at the thrift store that's not really fit to be indoors give it a paint job and give it a new lease of life as a garden planter!
2. Turn an old chair into a play kitchen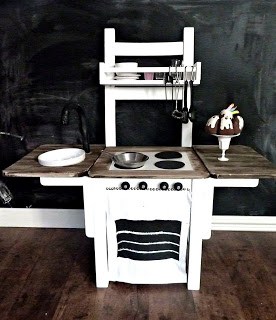 Found it here >> IKEA Hackers
We love DIY play kitchens around here and this chair makeover is totally GENIUS!
1. Turn it into an accessory station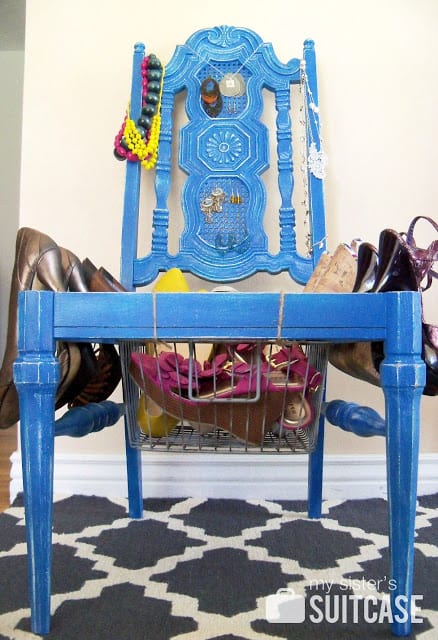 Found it here >> My Sister's Suitcase
Remove the seat and add a basket and you have a fabulous shoe and accessory station for your entry way!