I'm assuming you are either here because you have fallen in love with adult coloring pages, or because you are shopping for an amazing gift for a friend who has. While adult coloring is a great way to relax, you are also working on a mini work of art and therefore you need some good pens to color with and Tombow dual brush pens are fabulous pens!
They have a long and elegant brush tip that you can use in so many different ways. For example you can distribute the pigment on your page using a water brush or a paint brush dipped in water letting you practice water color painting without the mess. They have a really good pigment, and if you're working in the small space of a coloring book you shouldn't see any streaking.
These are dual brush pens so one end has the brush marker, and the other end has a fine tip which is perfect for adding colorful details or for journaling.
The other great thing about Tombow art markers is that you can buy them in various different sets containing different colored pens so you are bound to find the set you need for the style of picture you are coloring. Let's take a look at them!
Tombow Dual Brush Pens

Let's start with the primary color set which is a must have for every fan of adult coloring pages. You can choose between a 6 pen set (5 colors and 1 blender pen) or a 10 pen set (9 colors and 1 blender pen).
The next set of colors you will want to invest in is this secondary set, again sold in packs of 6 or 10 pens. With the primary and secondary color sets you have everything you need to really get started with creating those beautiful coloring pages.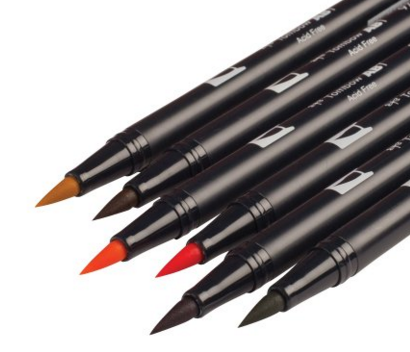 If you love bright colors then this is the set of Tombow dual brush pens for you. It sells as a 10 pack, again with 9 colors and one blender pen and includes the following colors: 755-Rubine Red, 743-Hot Pink, 933-Orange, 055-Process Yellow, 133-Chartreuse, 173-Willow Green, 493-Reflex Blue, 665-Purple, 636-Imperial Purple, N15-Black, N00-Colorless Blender.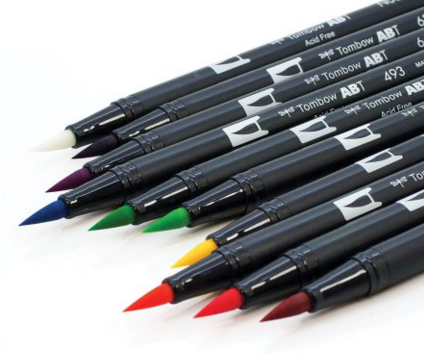 Next up we have a set of skin tone colors that are just what you need if you like to color faces and people. This set is available as a 6 or 10 pack of pens.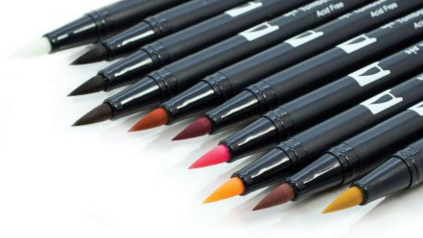 If you love to color fifties inspired pages you cannot be without this set of Soda Shop colored pens!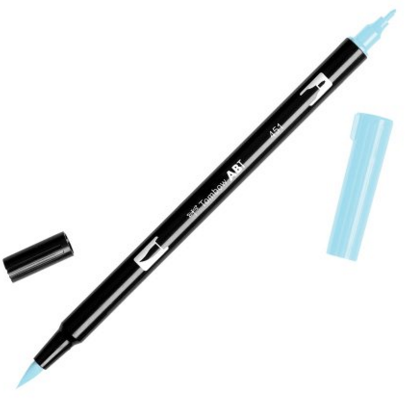 And as you might expect you can't create beautiful landscape scenes without a range of blue and green brush pens designed to help you do just that!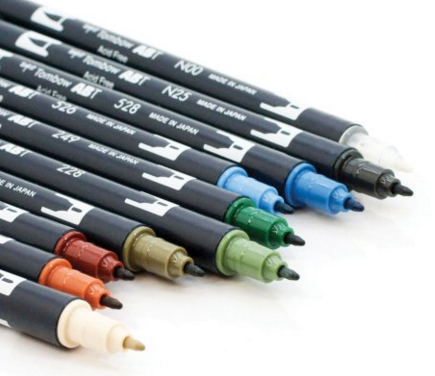 Prefer your pages to be muted, black and white? Greyscale art still needs a range of colors within it to show depth and feeling and this set of pens is just what you need.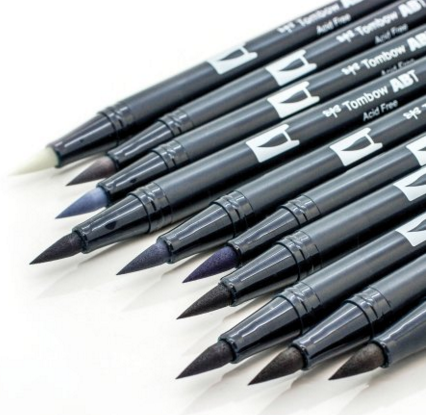 If comics are your thing then you absolutely must have a set of these Manga brush pens to do justice to your coloring pages!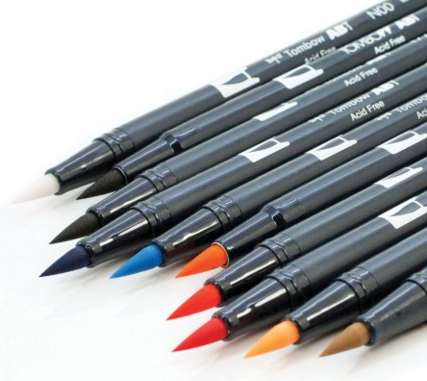 The name of this set says it all really. If you want your coloring pages to look groovy then invest in this 6 pack of brush pens.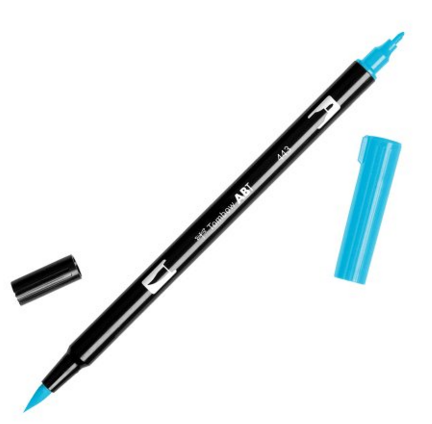 Can't decide which set to buy first? How about investing in all 96 colors at once! This really would make an amazing gift for someone in your life who loves to color and it comes with a stand to keep all the pens safe and sound. Right now with Tombow Perks purchasing this set allows you to claim a $10 gift card!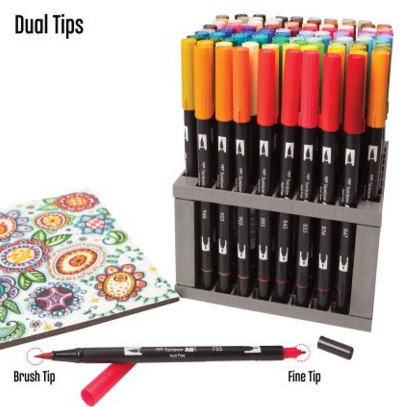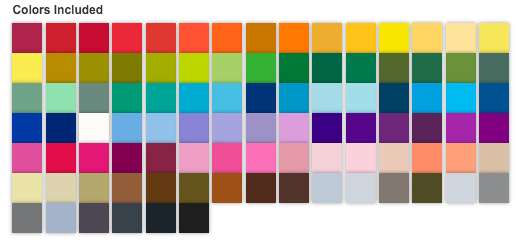 Tombow Brush Marker Pens Demonstration
Watch this video if you want to learn more about how to use the pens.
You are also going to love:
Studies have shown that if you really like my colouring posts, you will also love the following articles. I have pulled them together for you right here!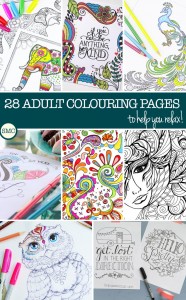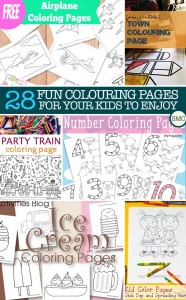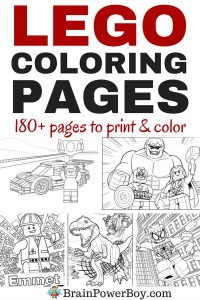 ~Clare, currently pinning to Get Your Craft on
Follow our Get Your Craft On board on Pinterest.