This washi tape Easter egg garland is easy to make and a super fun way to decorate your home for Easter! This is a great craft project to do with the kids this weekend!
This post may contain affiliate links, which means I may receive a commission if you click on a link and purchase something. As an Etsy and Amazon Associate I earn from qualifying purchases.
Washi Tape Easter Egg Garland
My six year old daughter got a box of washi tape for Christmas and I think we've unleashed a monster. She's always looking for things to decorate with her sparkly glitter tapes!
Today I realised that the garland that hangs in my office is still in Valentine's mode so I suggested we update it for Easter. So we spent the afternoon making a really easy washi tape Easter egg garland!
Supplies
Paper
Scissors
String or yarn
Mini clothes pegs
1 Cut out your egg shapes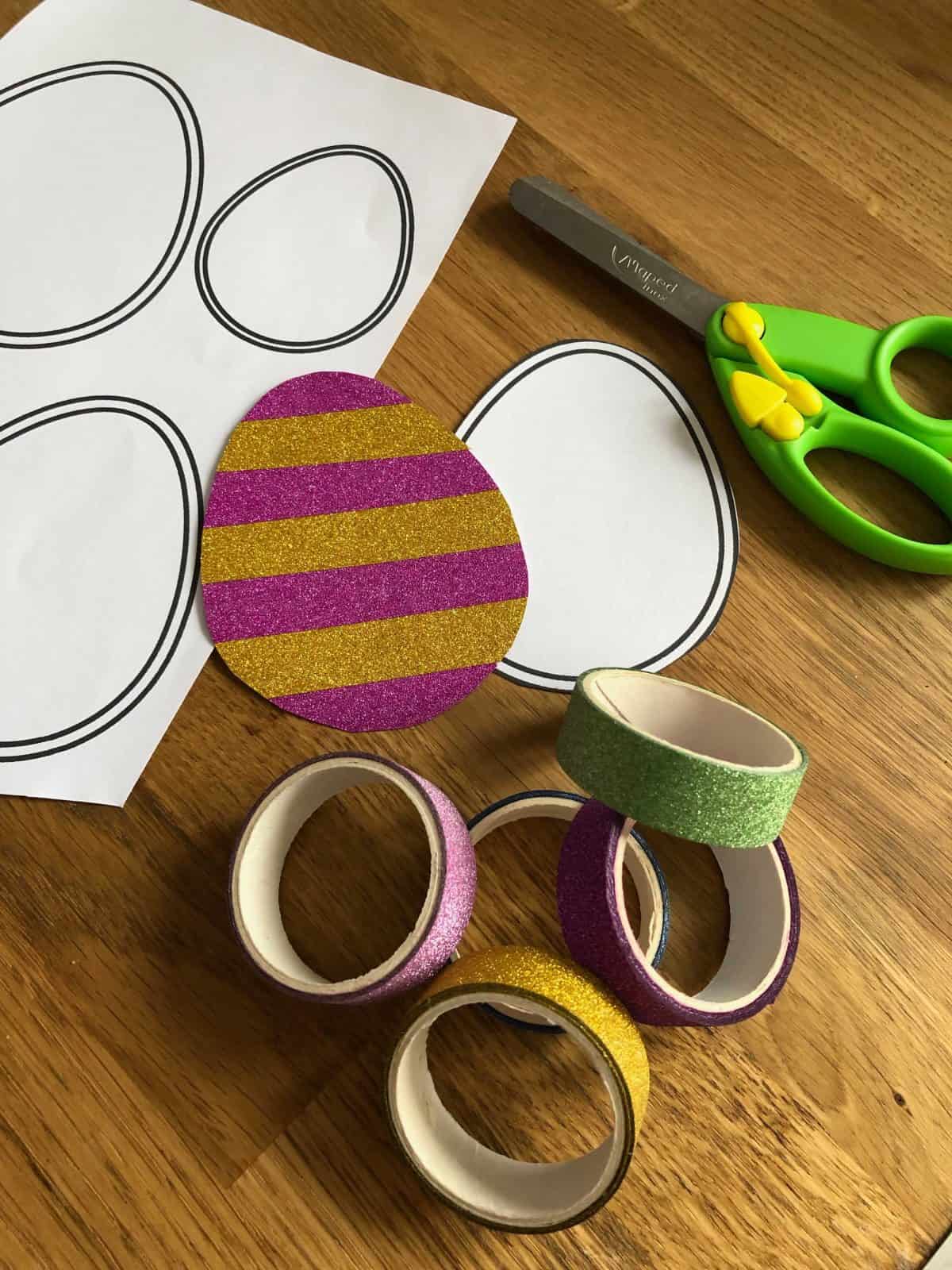 The first thing you need to do is cut out your egg shapes so you can decorate them. You can free hand draw them or you can download the free template that I made.
I just used regular white printer paper for our eggs.
Figure out how many eggs you want for your garland and then cut them out. We made nine for ours.
2 Decorate your eggs with washi tape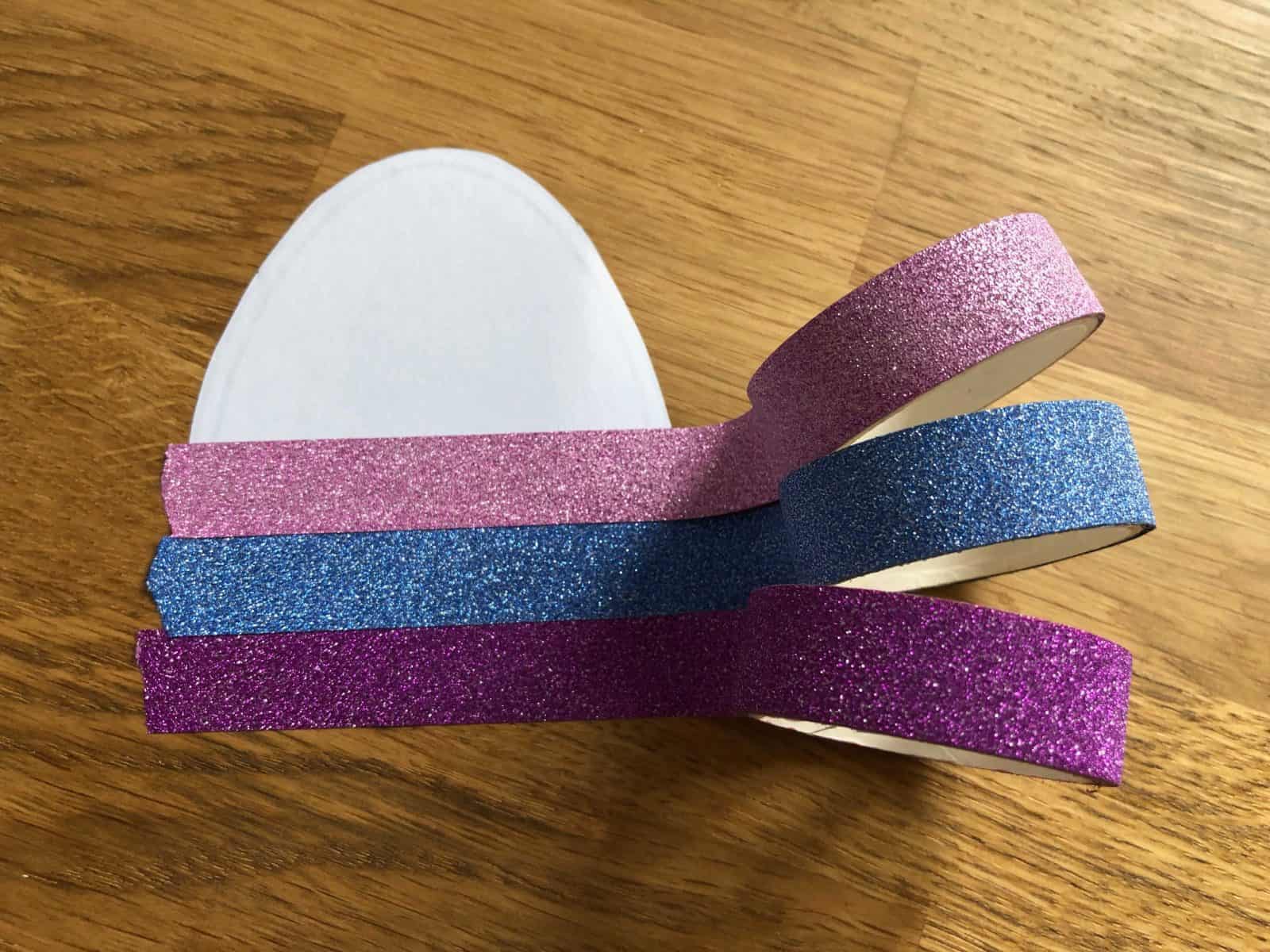 Now it's time to decorate your egg templates!
If you use the one I created you'll notice it has two lines on, this is just so you can cut them out to be different sizes if you want to.
Be sure to stick your tape to the blank side, just in case you have transparent tape, because we don't want those lines showing through!
We used the glitter tapes that my daughter had for Christmas but I'm itching to buy some of the Easter themed washi tapes that are available over on Etsy right now!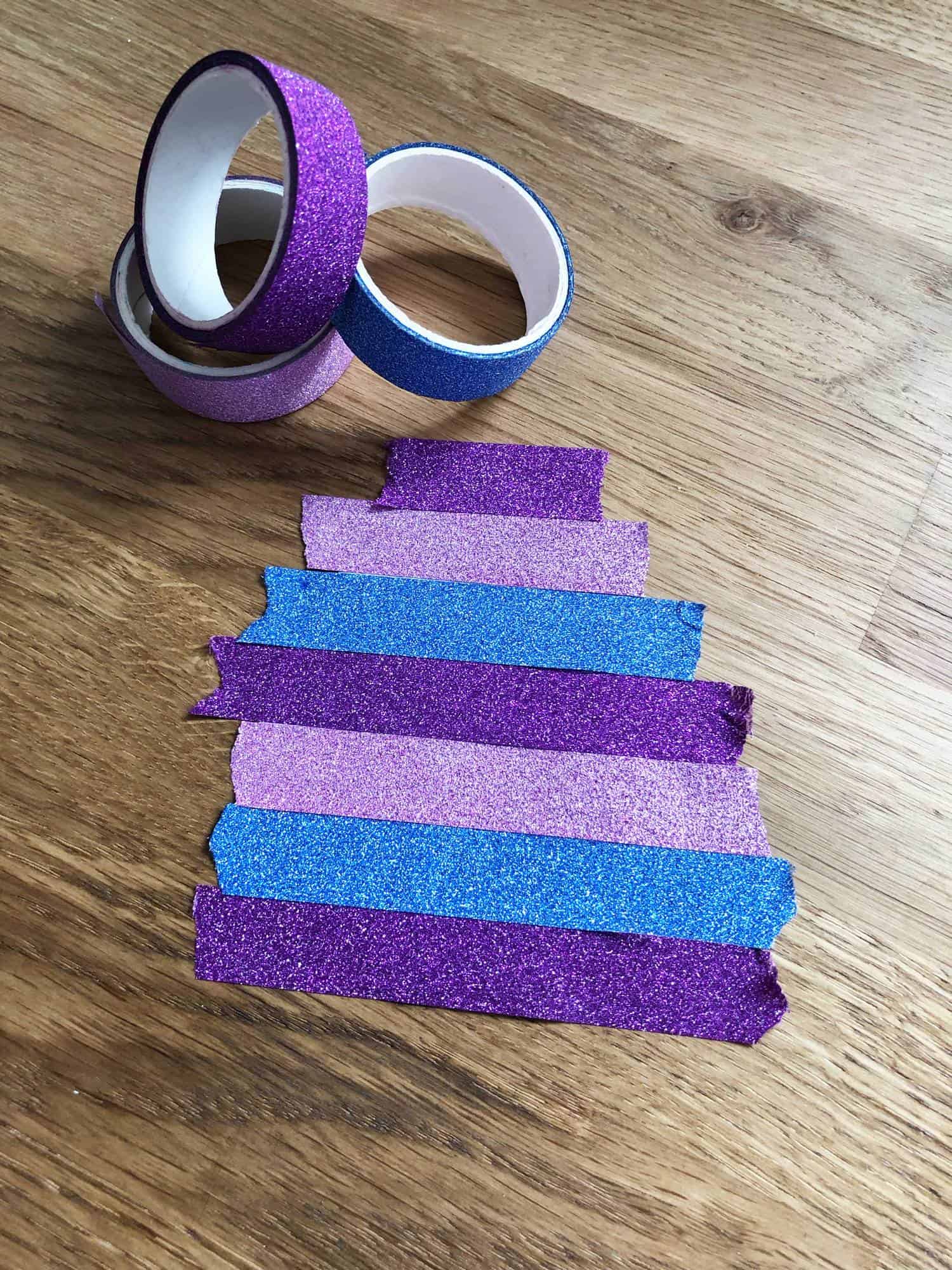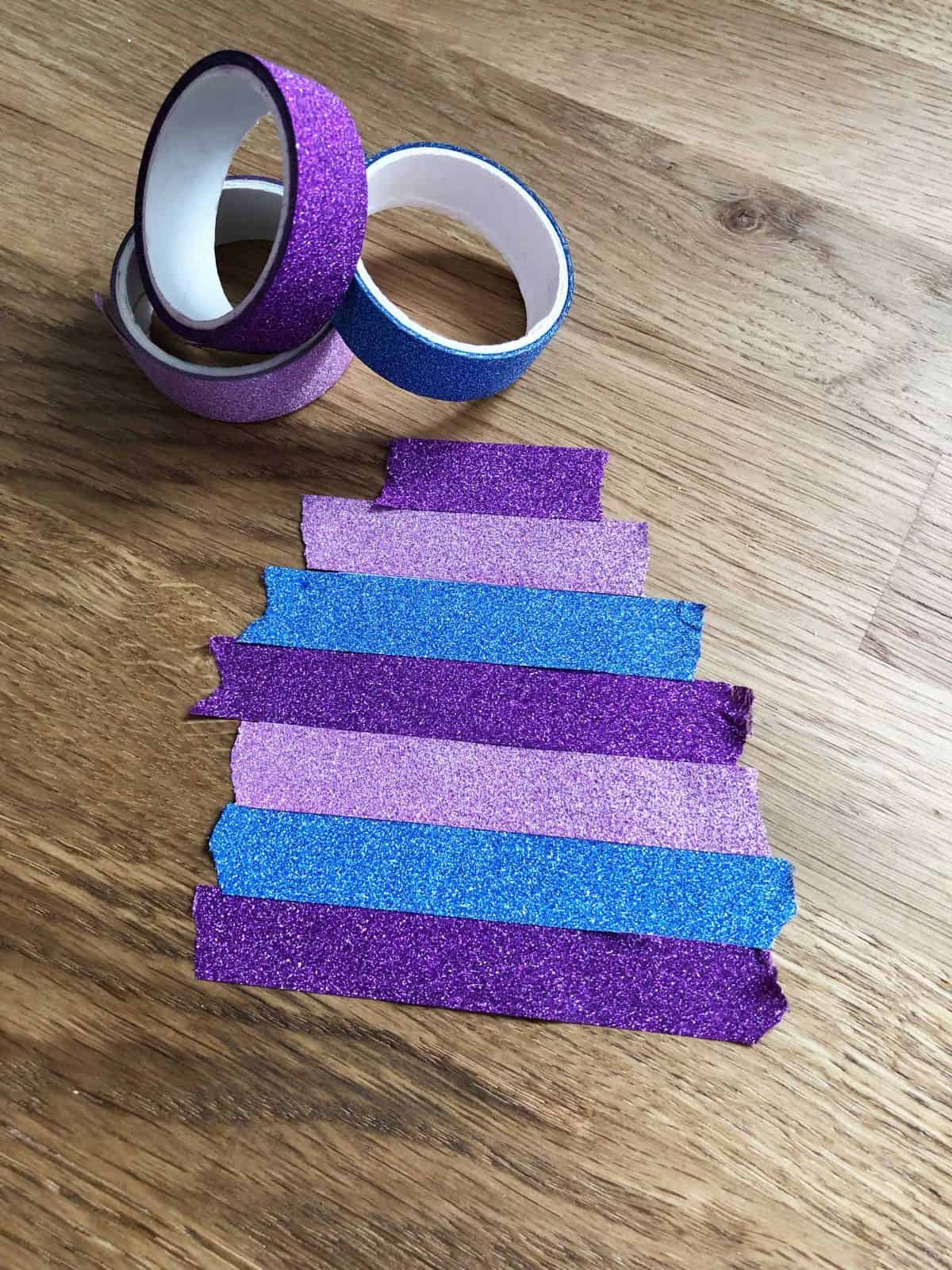 You can decorate your eggs any way you like. We did some with horizontal stripes, some with vertical and some with diagonal. We also grabbed some sequins from our craft stash to stick onto some of the eggs for extra sparkle!
3 Trim away the excess tape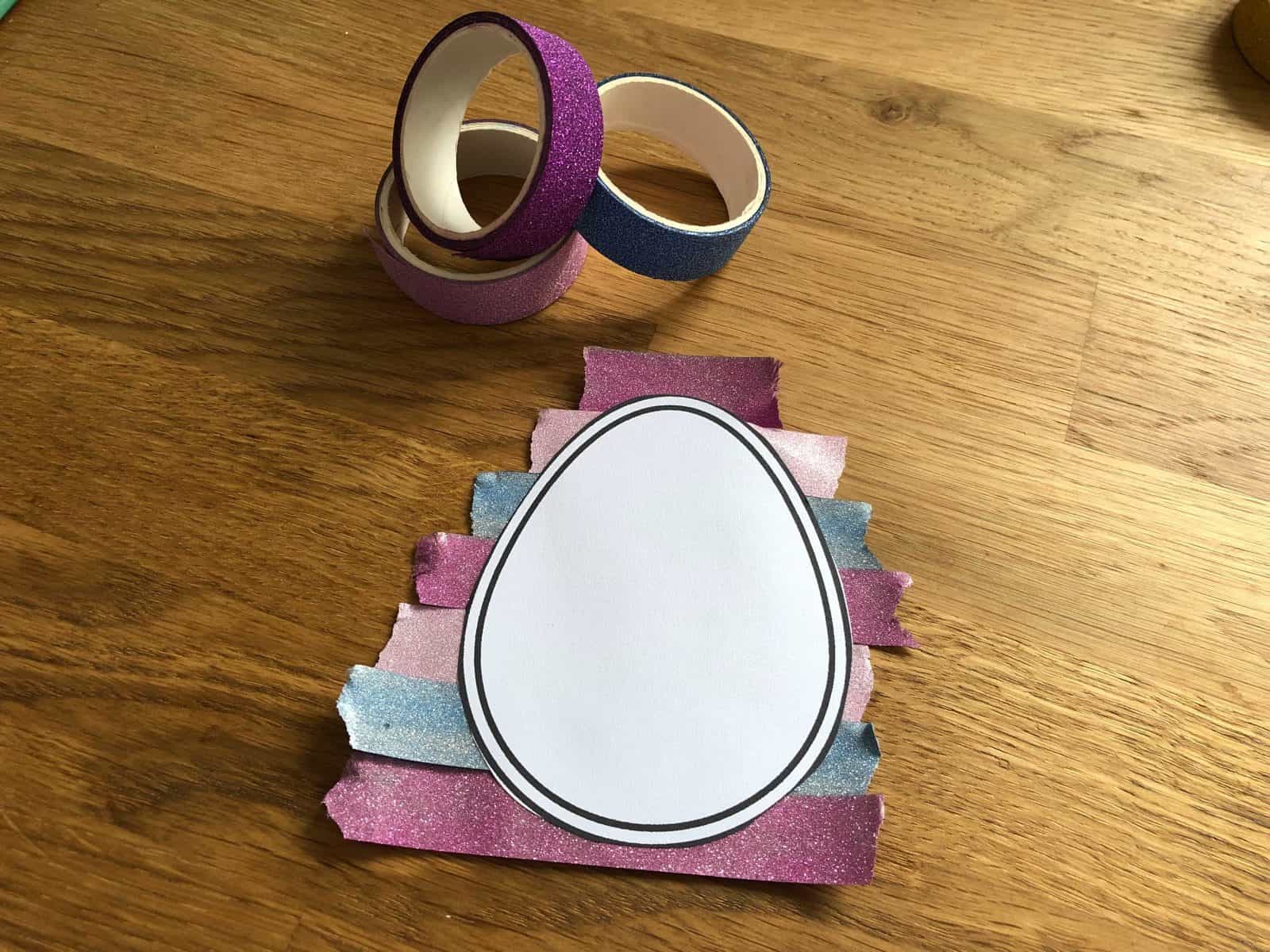 When you have completely covered your egg with tape it's time to peel it away from the table and turn it over so that you can trim away the excess tape from the edge of the egg.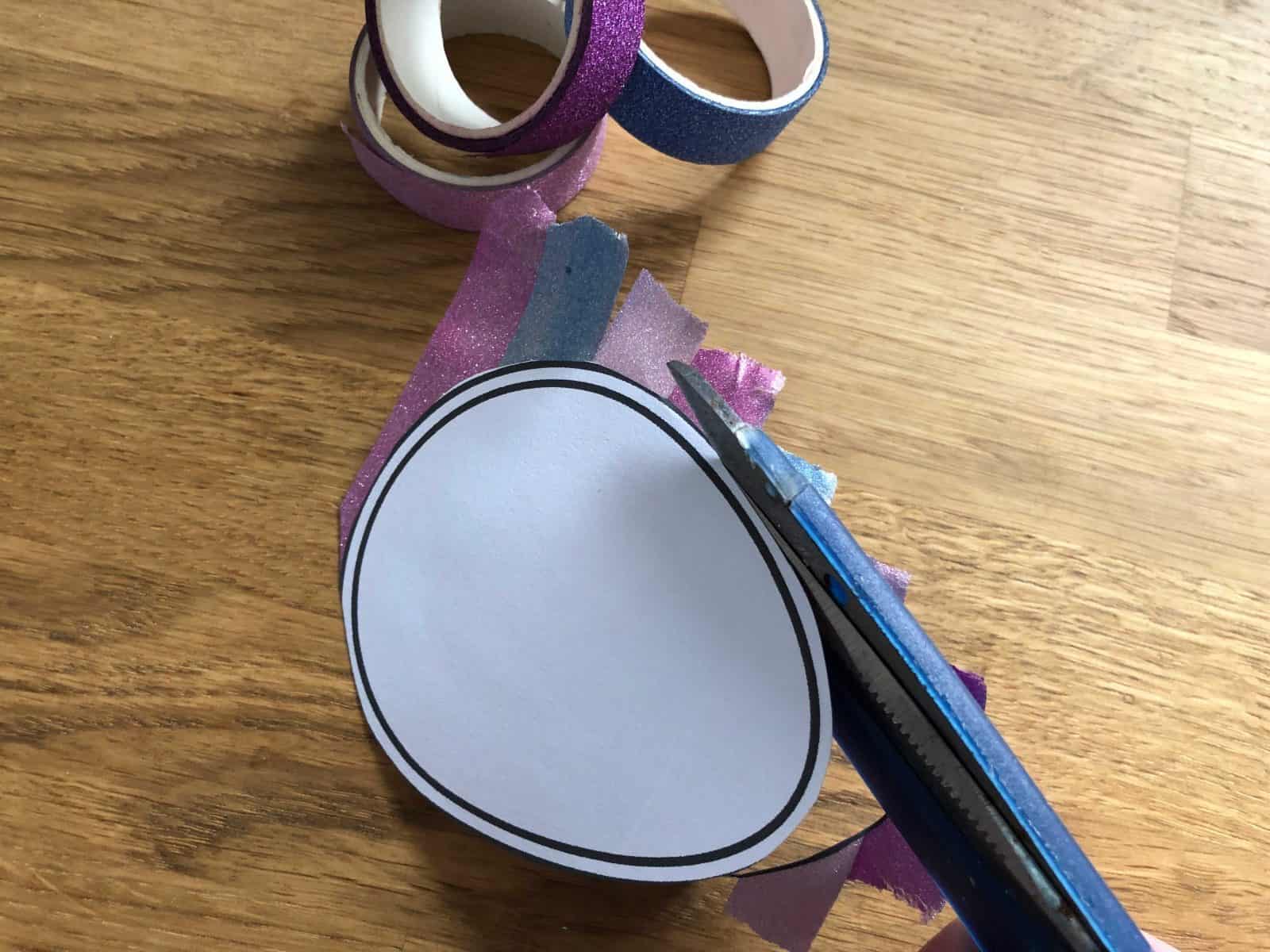 4 Decorate all of your eggs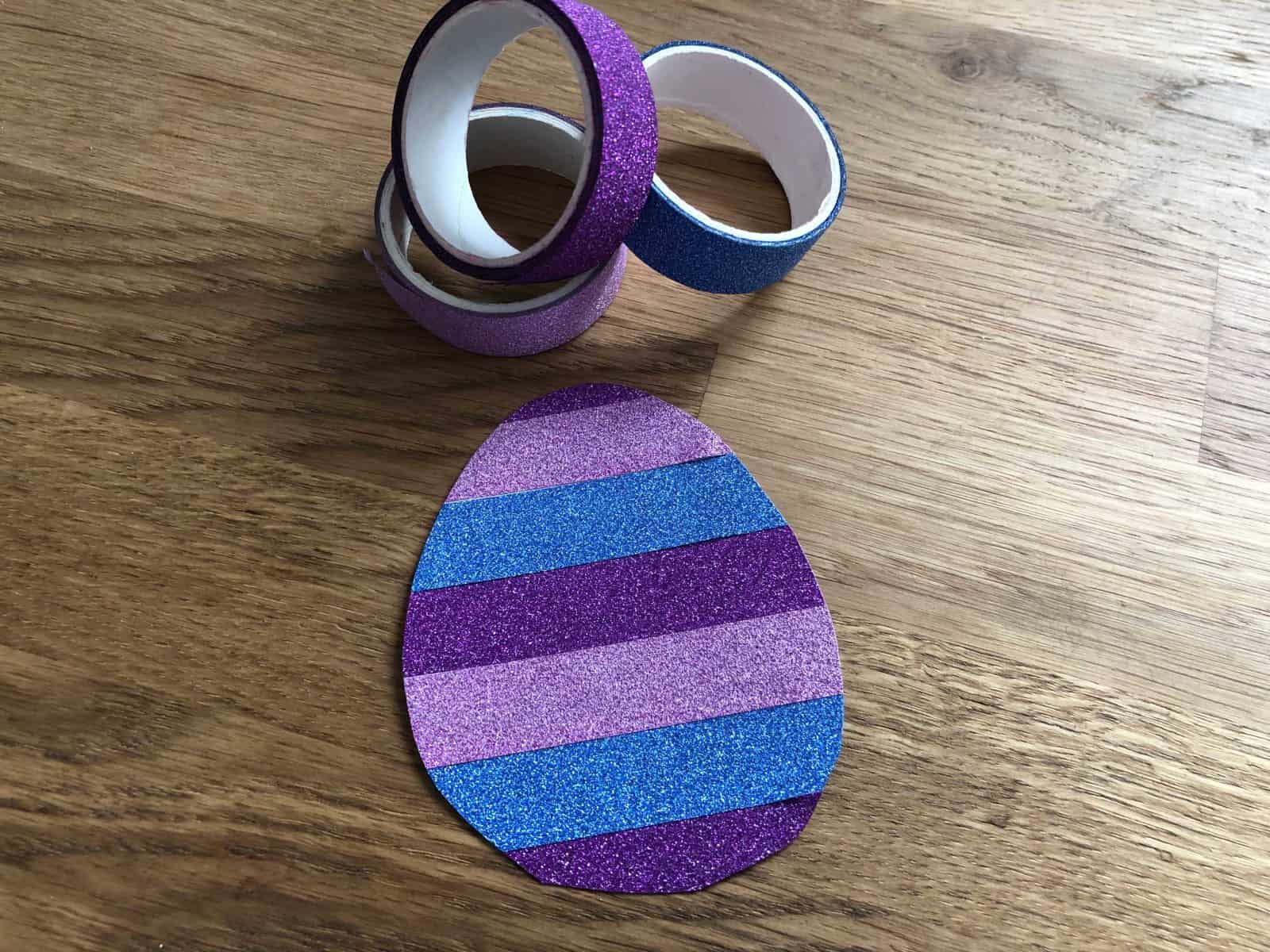 Once you've decorated your first egg just repeat the steps until you've added tape to all of your cut outs.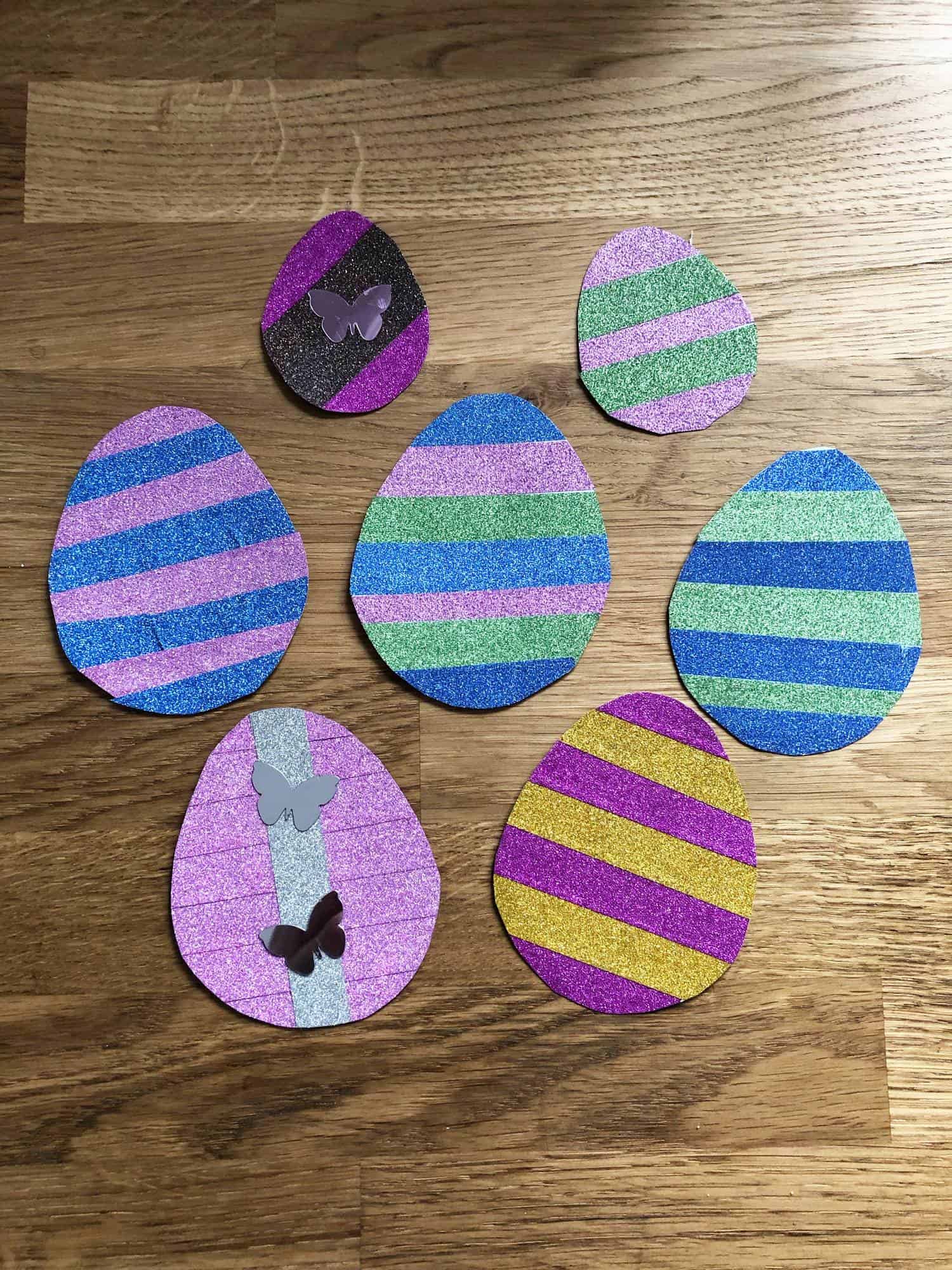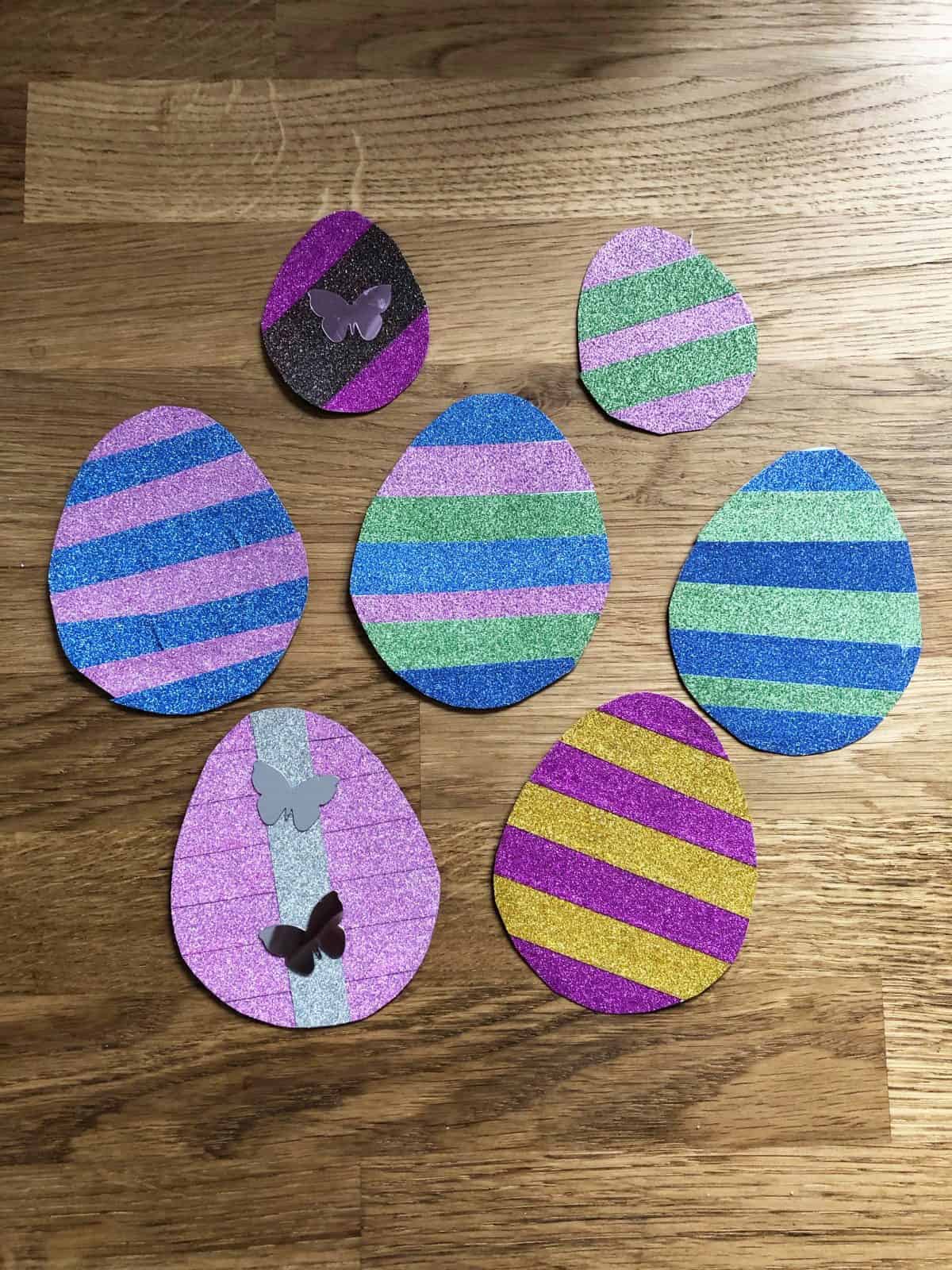 5 Make your garland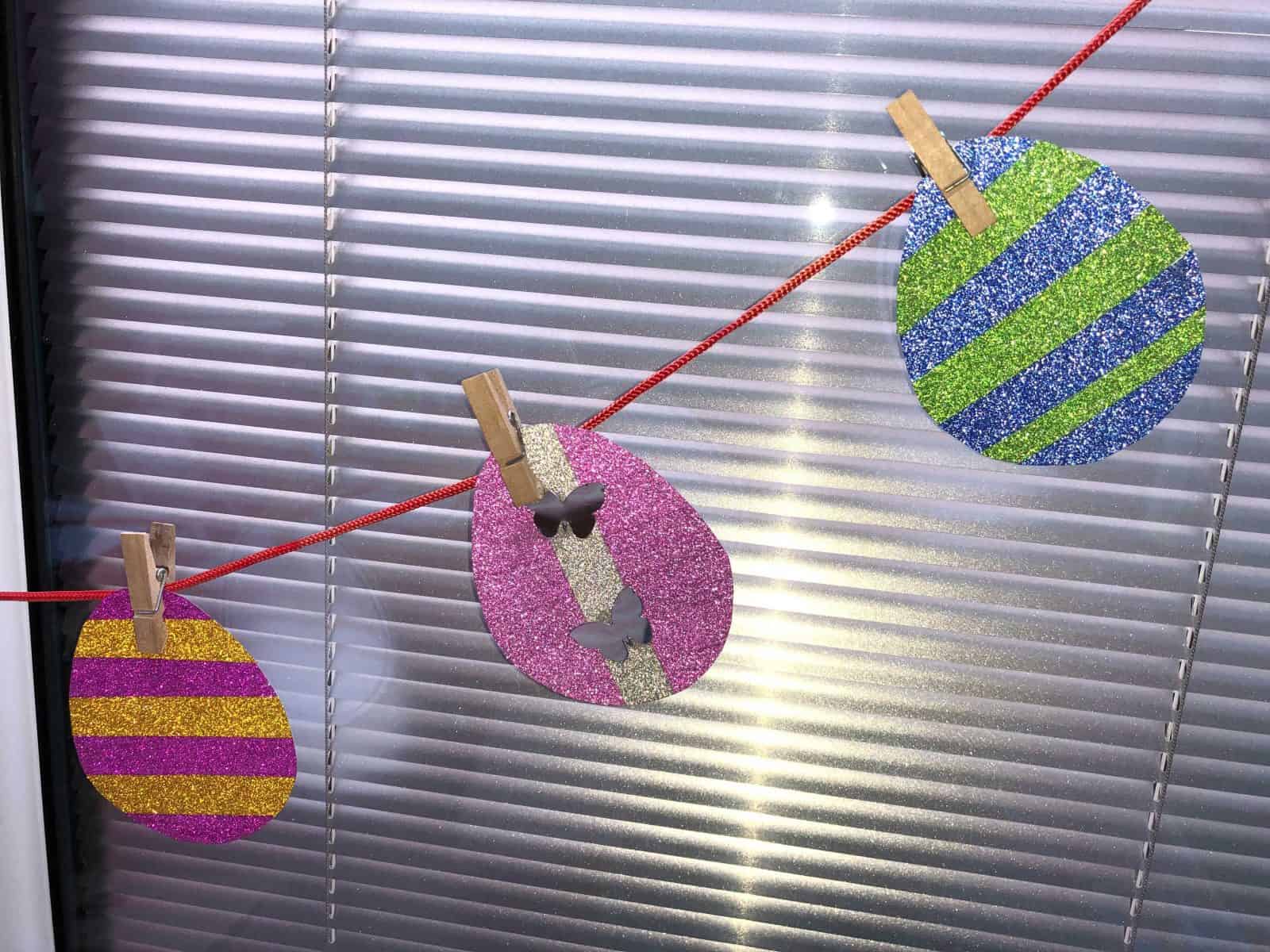 And now it's time to add your eggs to your garland.
We use the same garland string for all of our holiday banners. It started out as a Christmas one which is why it's red! Then we just hung the eggs from the string using mini clothes pegs that you can usually find in the craft section at the Dollar Tree.
More Easter Ideas Here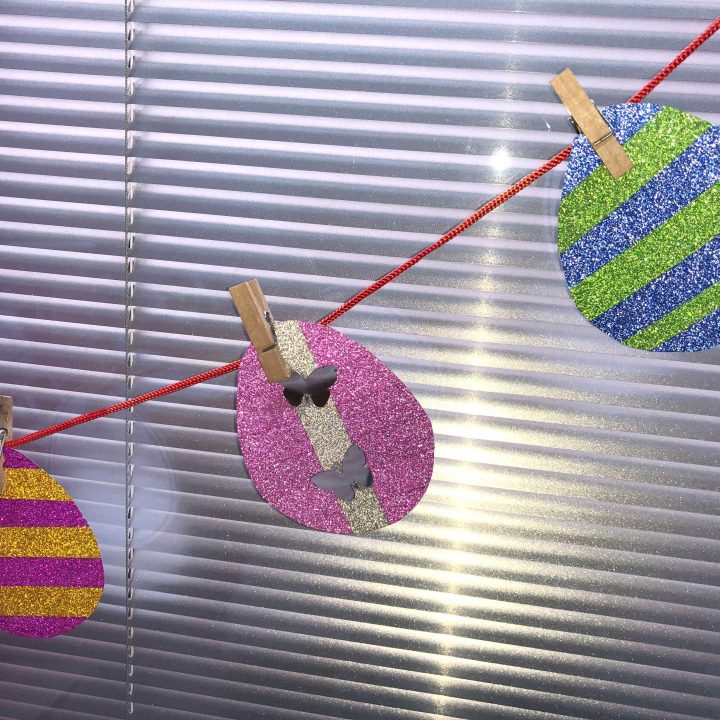 DIY Washi Tape Easter Egg Garland
Materials
Paper
String or yarn
Mini clothes pegs
Instructions
Cut out your egg shapes
Decorate your eggs with washi tape
Trim away the excess tape
Decorate all of your eggs
String them onto your garland with mini clothes pegs
Hang from your mantel