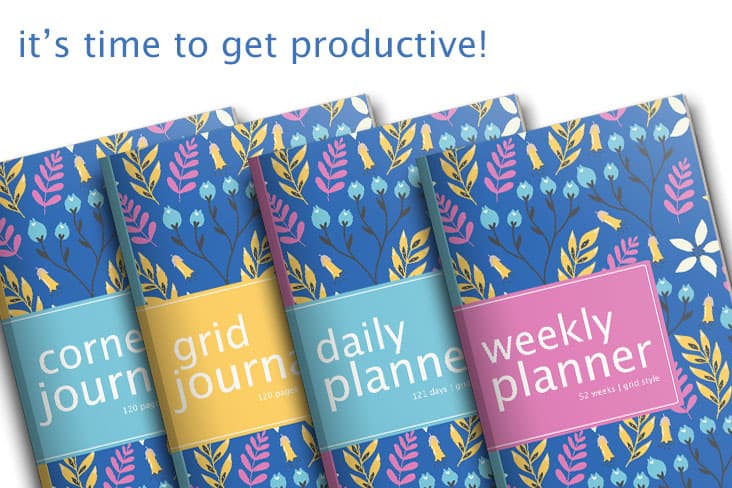 You can make plans and take notes just how you want to with these pretty floral planners and journals!
Use them on their own, or mix and match them to create a planner system that works for you.
Each book measures 5×8 inches so you can combine them using a traveler's notebook cover.
Weekly Planner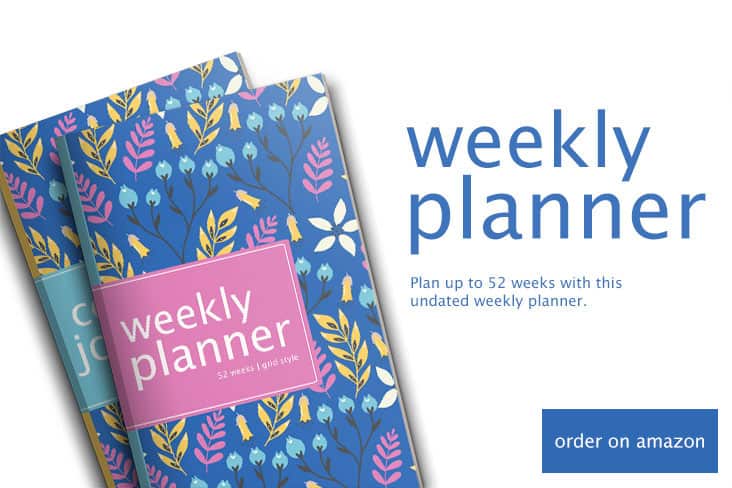 You can plan for up to 52 weeks with the undated weekly planner.
Inside you'll find:
Year at a glance pages – keep track of future tasks and events
Repeating task lists – so you don't have to keep writing them out over and over again
Month at a glance pages – plan your month
Month end reflections – look back on what worked and what you could do better
Two-page weekly spreads – plan your week
Grid notes – for notes, journaling or created bullet journal style collections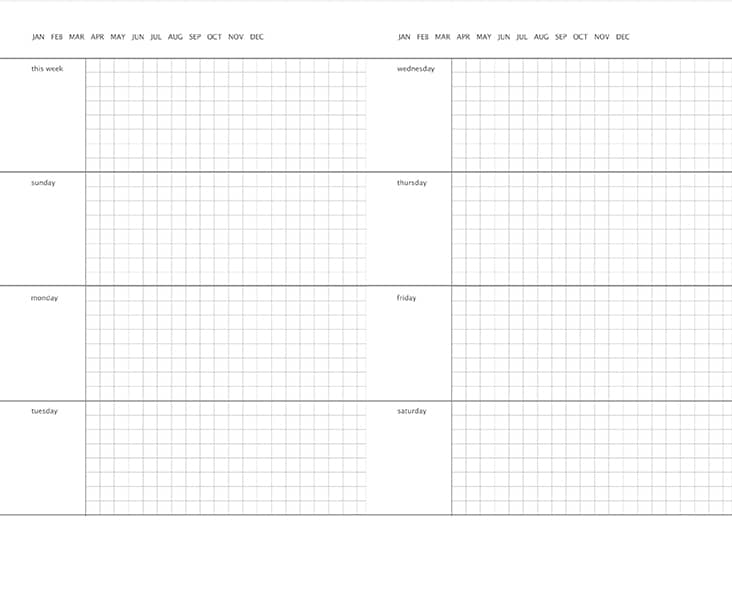 Daily Planner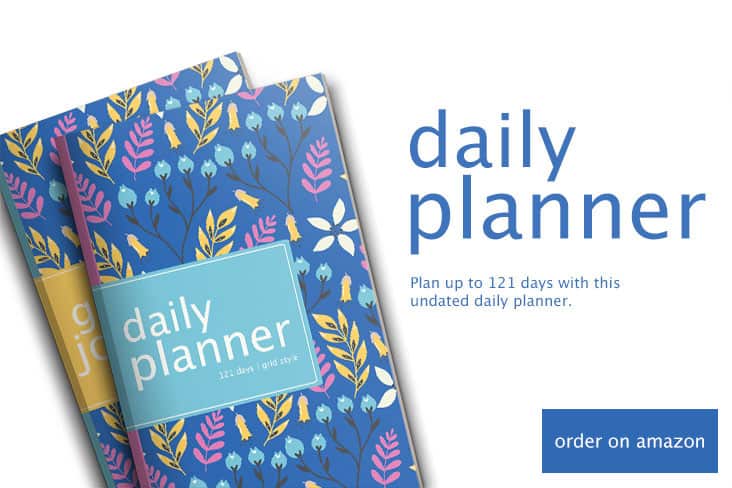 You can plan for up to 121 days with this undated daily planner.
The simple design is split up into sections and you can decide how you want to use them.
Use the top bar to track of your water intake or note you Single Most Important Task for the day.
Use the next section to write your task list or make a note of what's for dinner.
Use the grid to write out your schedule on the left and notes about your day on the right.
Or do something completely different!
It's entirely up to you.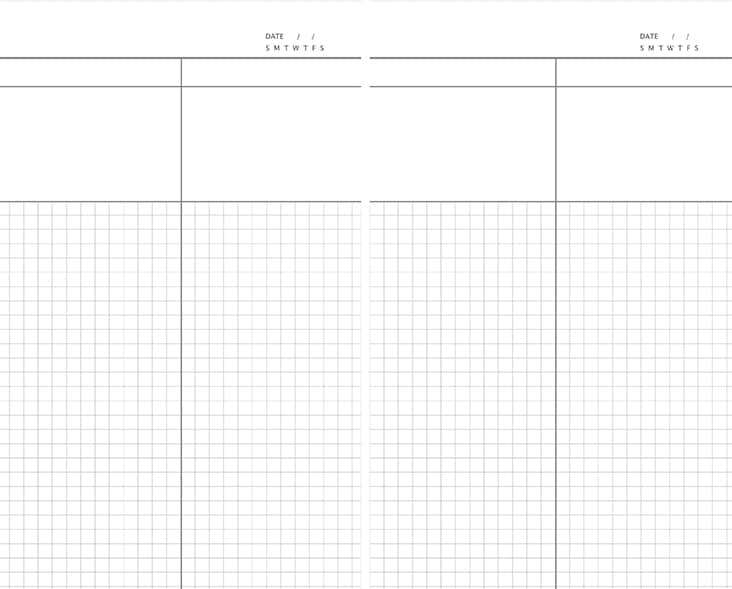 Grid Journal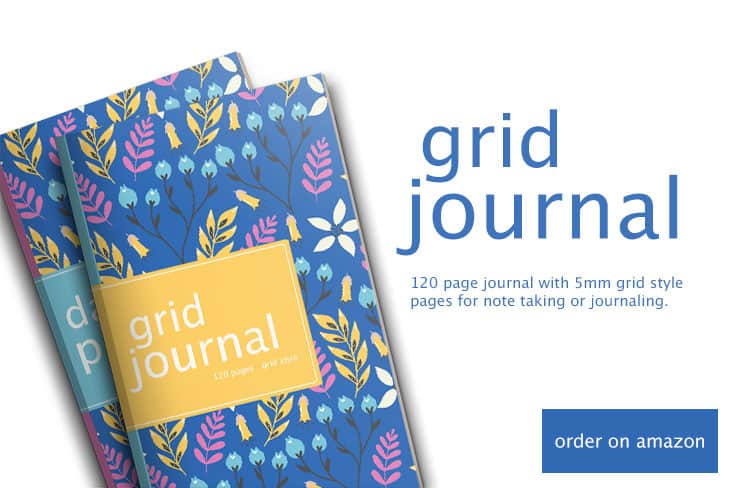 You can use this 120 page grid journal as a notebook or a journal.
Keep notes about your day, make plans for the future, use it for journaling or for keeping your bullet journal style collections.
It's totally up to you!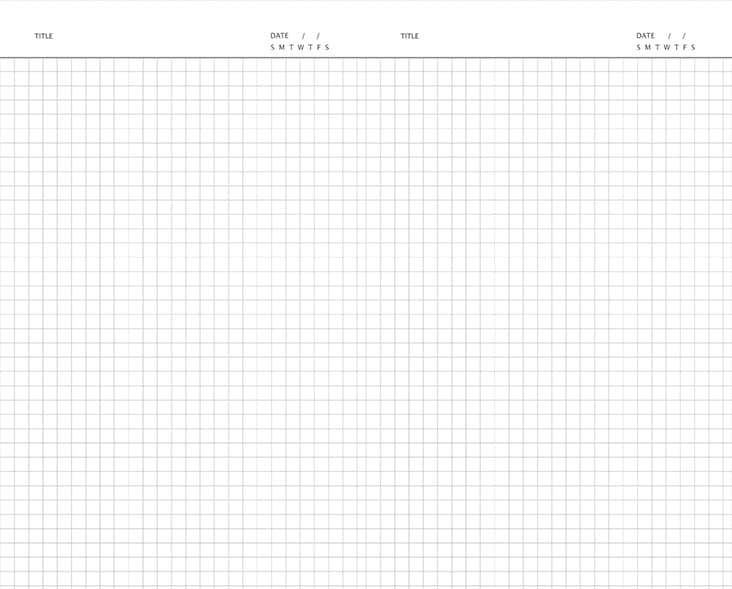 Cornell Journal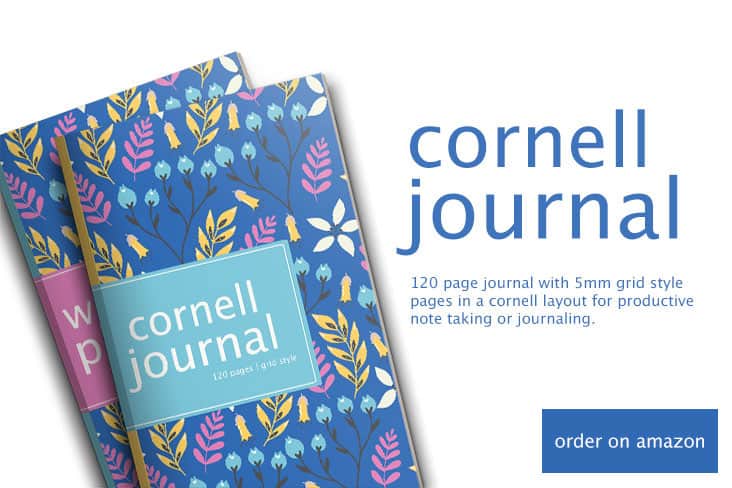 This 120 page journal combines dot grid pages with the power of the Cornell template.
You can use it for productive note taking at college or work.
But the Cornell grid is also perfect suited to using as a daily planner and of course as a journal.