This post may contain affiliate links, which means I may receive a commission if you click on a link and purchase something. As an Etsy and Amazon Associate I earn commissions from qualifying purchases.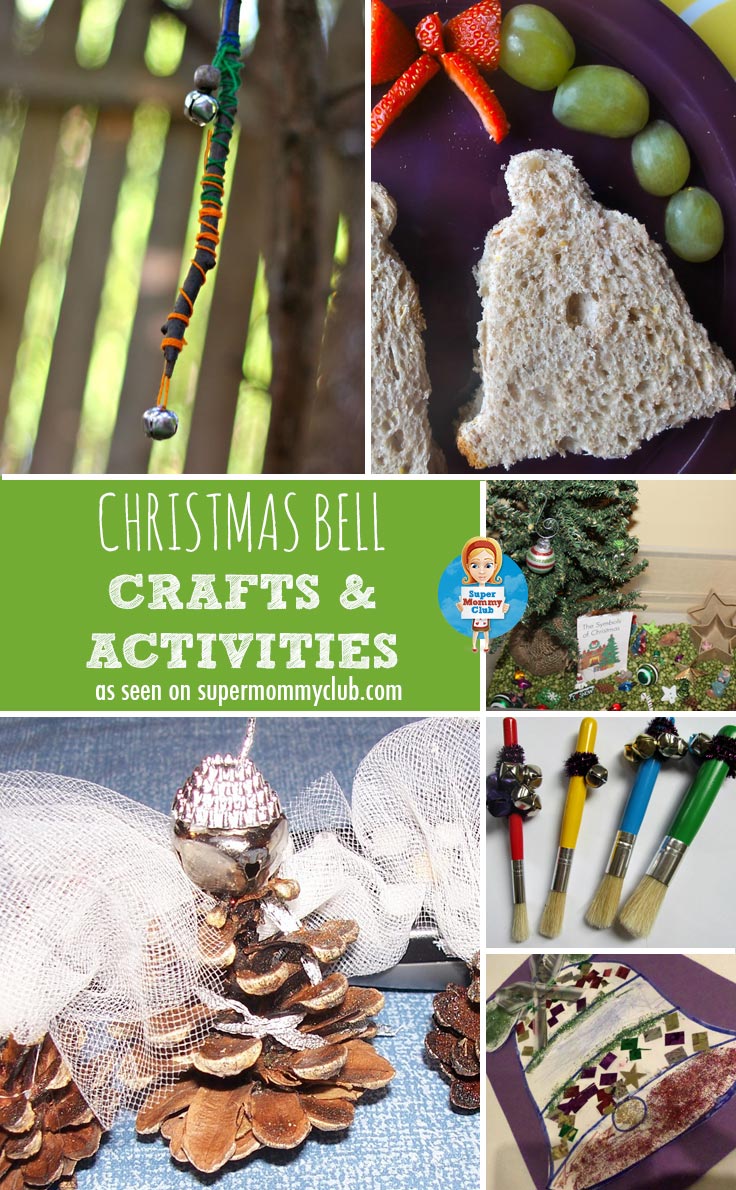 Christmas is fast approaching and I really wanted to add in some seasonal Tot School ideas. It seemed like the perfect time to have some activities around music and being creative with sound, so this week we have some fabulous activities and crafts for your toddler or preschooler in our Christmas Bell Tot School.
Christmas bell activities – fine motor skills


Fine motor skills are an important part of your tot's development, because without them they won't be able to write, grasp small objects or fasten zips on their clothing.
Here are some wonderful Christmas bell activities to help develop those fine motor skills through play:
Christmas bell activities – gross motor skills
This week we're all about the jingle bells and the sounds they create as your little one works on developing those larger muscles to help them jump, spin and dance to the music!
Christmas bell printables
To help develop numeracy and literacy skills you can use one of the many free printable packs that are shared by other mums. Here are some Christmas bell printables:
Christmas bell sensory tubs and small world play
Sensory tubs are a brilliant way to encourage learning through invitation to play. Little ones can explore their senses as well as practicing pouring and measuring, counting and patterning. There is also an opportunity for small world play too as they explore and comprehend the world around them. Most of the time we focus on touch and smell in our sensory play, but this week the bells allows us to explore the sense of sound as well.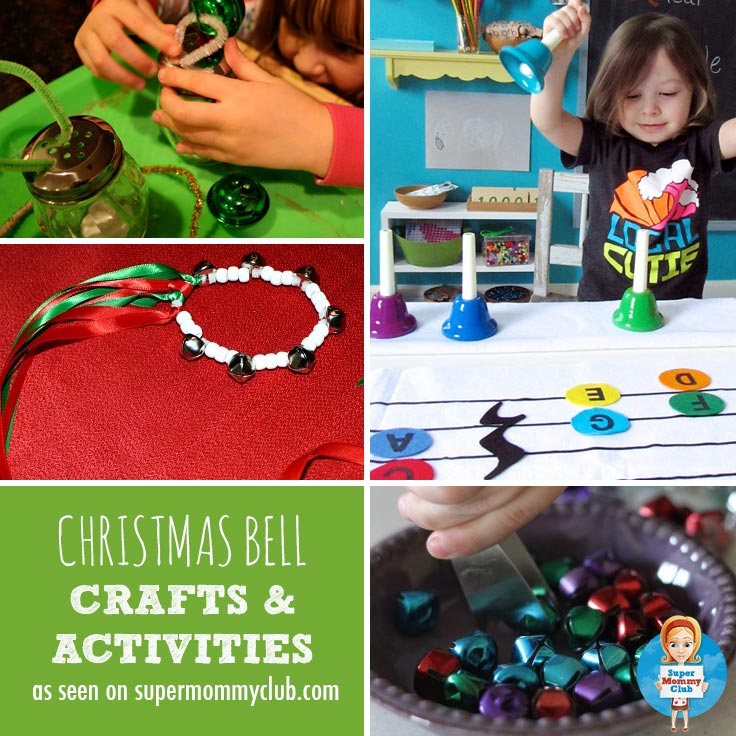 Christmas bell crafts
Crafts are another way to develop fine motor skills and creativity and this week your little one will have so many wonderful creations that can be used to decorate the Christmas tree or give as a gift to Daddy or Grandma.
Christmas bell books
In our house we have a rule that when a child comes to you with a book you stop what you're doing and read it together. I've lost count of the number of times Master J and I have snuggled up on the kitchen floor to read a book when I'm in the middle of making dinner!
I do this because I love books and I want my children to share that passion. But there are also studies that show that a child who reads for enjoyment every day develops a broad vocabulary and general knowledge and should do better at school than those who don't.
Here are some Christmas bell themed books for you to read together:
Christmas bell snacks
All this learning is enough to make anyone hungry, so why not fix one of these tasty Christmas bell snacks to enjoy together:
Soft Cut-Out Sugar Cookies – Use a bell shaped cookie cutter to make some themed cookies.
Jingle Bell Sandwiches – Or for a savoury snack use the cookie cutters on a sandwich instead!
Tot School Supply Cupboard
~Clare – currently pinning to Fun Toddler Activities.
Click here to follow our Fun Toddler Activities board over on Pinterest.