These crochet wedding bouquets are totally unique, and the flowers will never wilt so they'll last forever!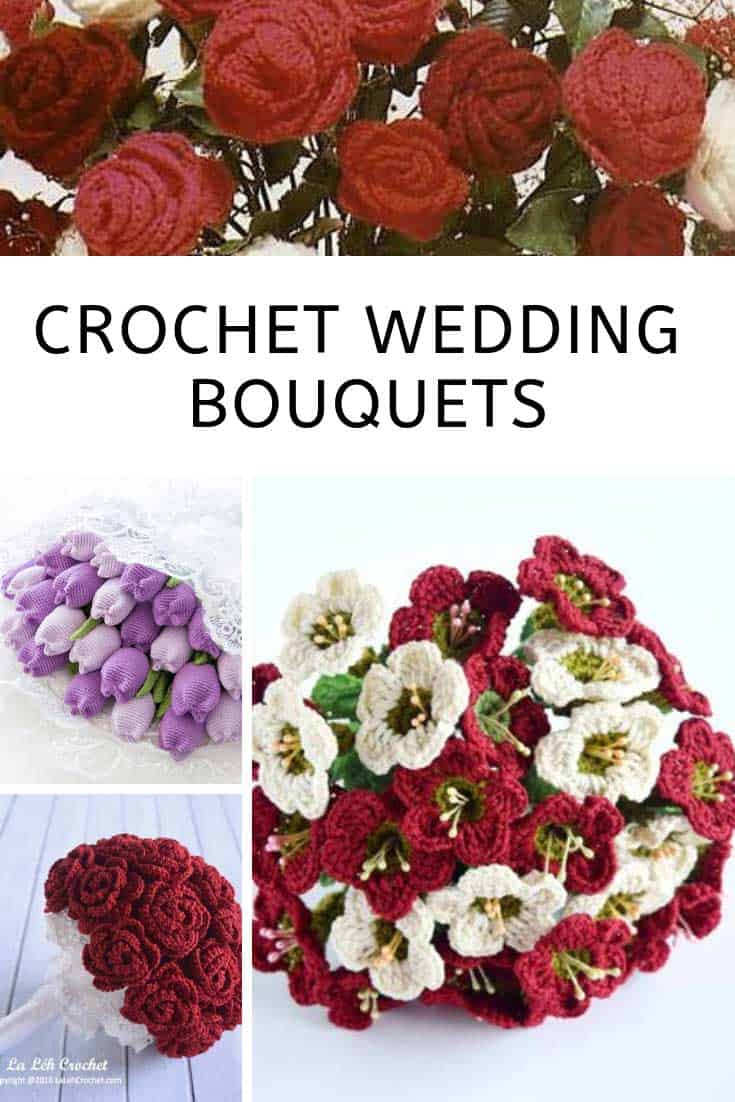 This post may contain affiliate links, which means I may receive a commission if you click on a link and purchase something. As an Etsy and Amazon Associate I earn commissions from qualifying purchases.
Crochet Wedding Bouquets
Ever since I shared the collection of flower crochet patterns that included a gorgeous crochet wedding bouquet I've had requests to share more patterns. So that's just what we have today!
Whether you're planning a wedding or a vow renewal a crochet bouquet is a wonderful way to bring your love for crafting into your special day.
They also make a wonderful keepsake since the flowers will never wilt!
Crochet wedding bouquets are also a beautiful choice for bridesmaids and flower girls.
1 | Amigurumi Tulip Bouquet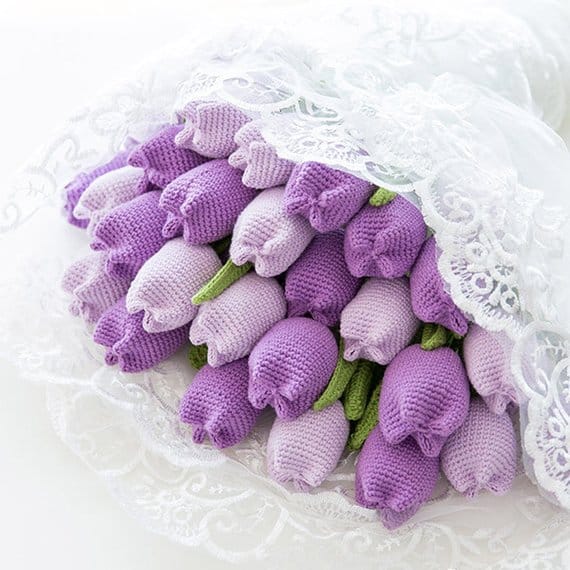 If you love tulips
take a look at this pattern
which will show you how to crochet a beautiful bouquet of amigurumi tulips.
2 | Vintage Roses Crochet Pattern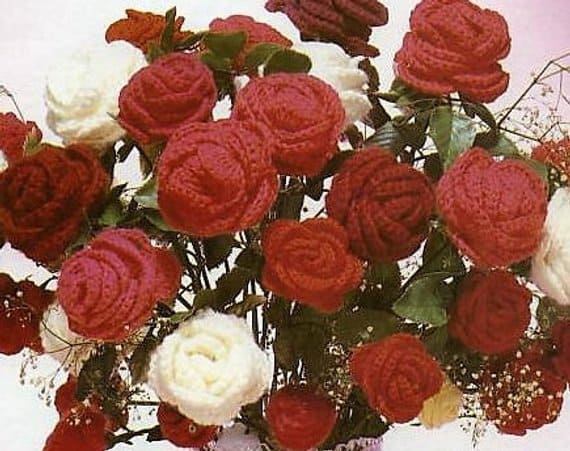 Or for something more traditional try
these vintage red roses
. The crocheted petals are applied to silk flower foliage and stems. The pattern includes instructions for regular sized roses as well as miniature ones which can be used to make pretty corsages or button holes.
3 | Rose Bouquet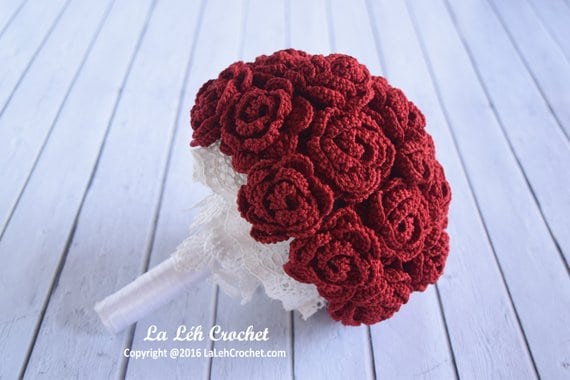 Wow
this rose bouquet
looks exactly like the one I carried on my wedding day, right down to the lace around the bottom of the rose ball! If we ever decide to renew our vows I'll be carrying this crochet version for sure!
4 | Crochet Hand Bouquet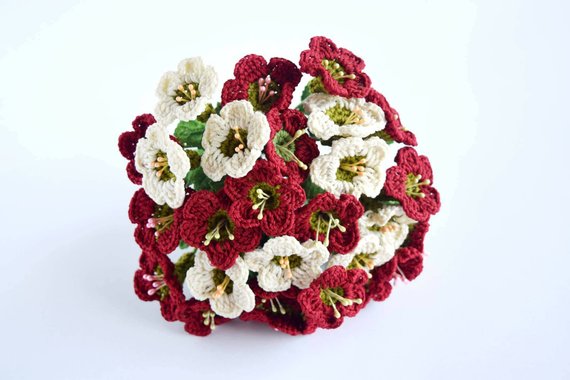 I like how
this bridal bouquet design
uses floral buds to bring the flowers to life.
5 | Calla Lily Crochet Bouquet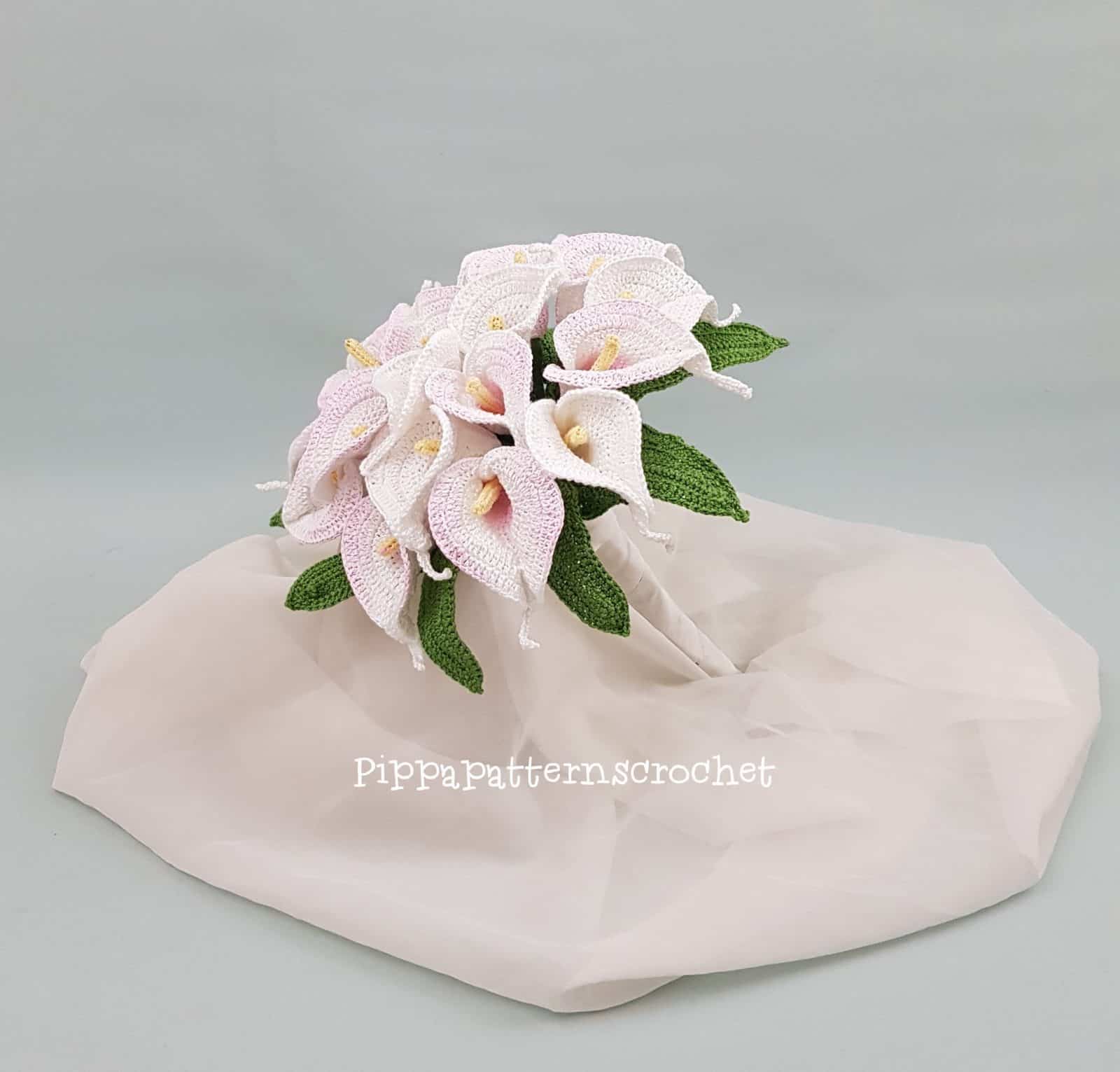 We have a whole bed full of calla lilies growing in our garden and I can see why so many brides choose them to make an elegant bouquet. The flowers
in this pattern
are so lifelike people will have to look twice to realise they're not the real thing!
6 | Crochet Alstroemeria Pattern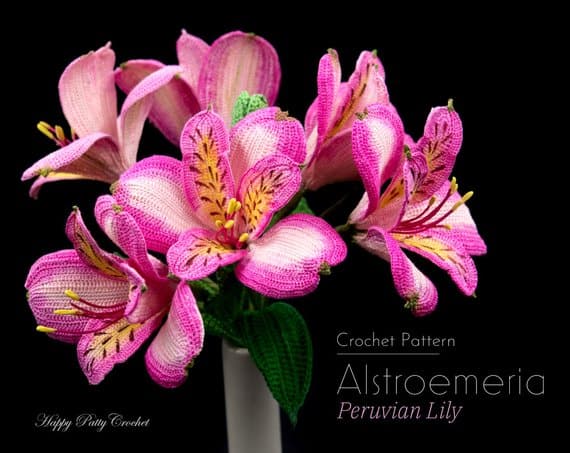 A
bouquet of pink Alstroemerias
will look striking against a white wedding gown. They'd also make wonderful table arrangements too.
7 | Beginner's Crochet Lilac Pattern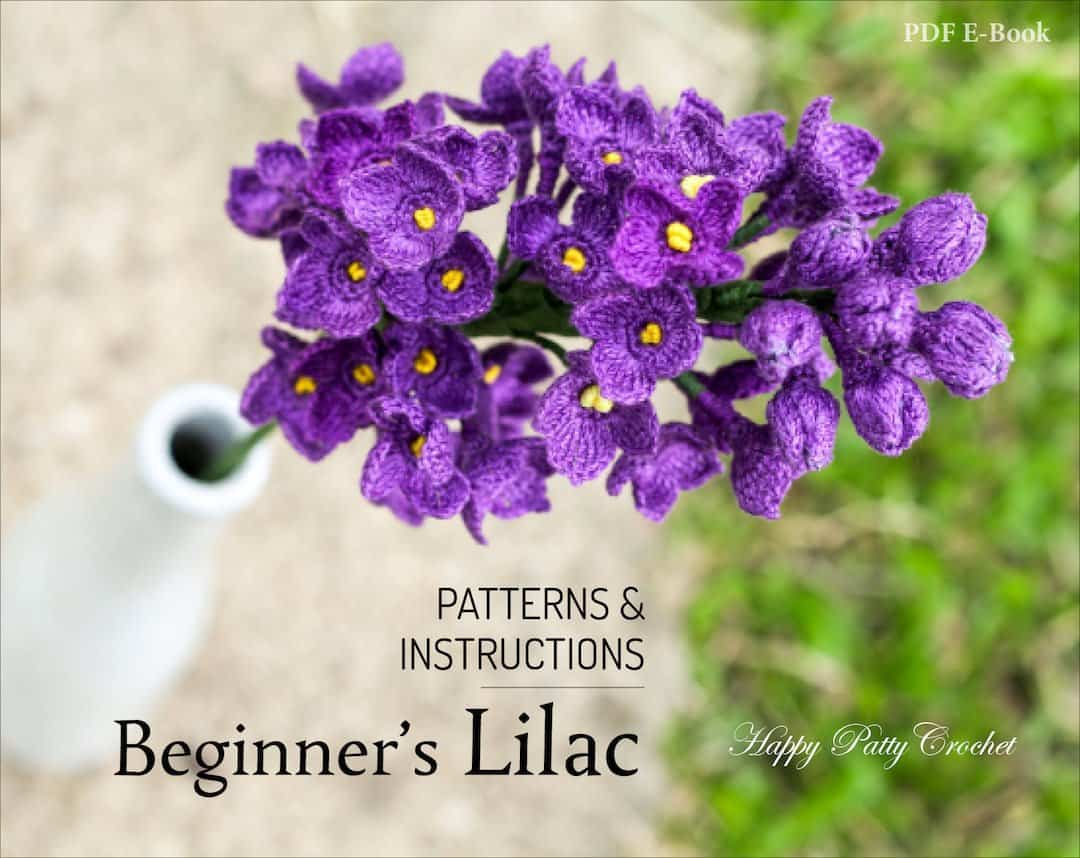 If you've only just started learning to crochet but really want to make your own wedding bouquet try
this beginner's pattern
for making a beautiful lilac branch.
8 | Vintage Sweet Peas and Roses Crochet Patterns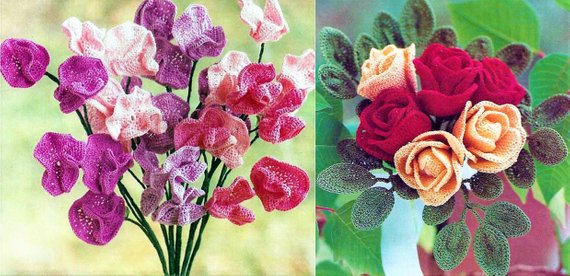 If you're planning an informal wedding a bouquet of sweet peas will look very pretty.
This vintage pattern
also shows you how to make wired roses too.
9 | Wedding Bouquet Spray Rose Crochet Pattern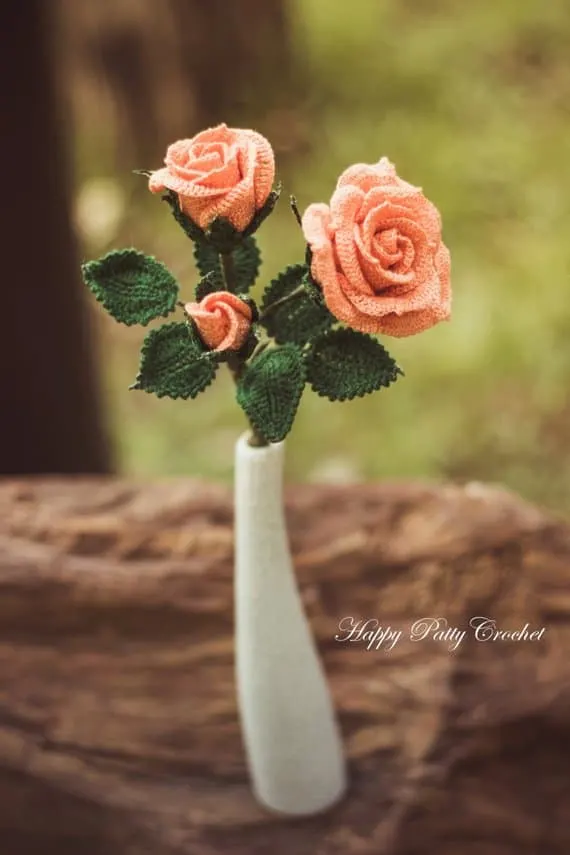 And let's finish up this collection of crochet wedding bouquets with
a beautiful spray rose
. The pattern includes instructions for making a closed bud, half-open and open rose flower, as well as the sepals and a leaf. Combining these different elements will help you create a truly life-like bridal bouquet.