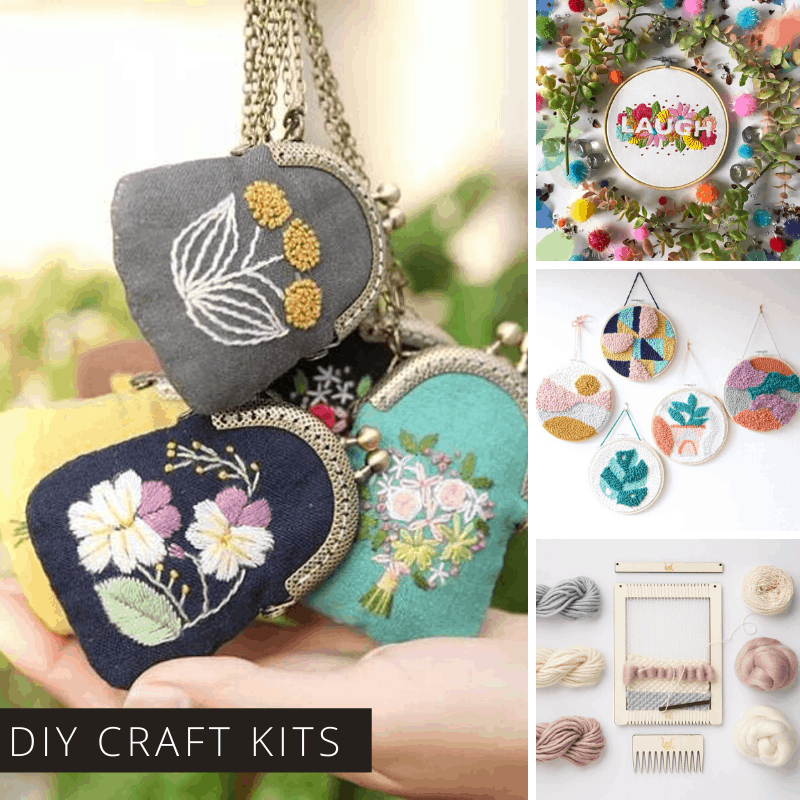 If you're looking for a new creative hobby check out these fabulous craft kits that don't come as a subscription box.
Creative Craft Kits
It seems that everywhere we turn these days someone is trying to sell us a subscription box… which is all well and good, but when it comes to being creative not every craft is everyone's cup of tea.
Which is why I've been hanging out over at Etsy looking for DIY craft kits that you can buy as a one off, either for yourself or as a gift for a crafty friend. So you have everything you need to complete a project and learn a new skill, without having to sign up to a regular subscription!