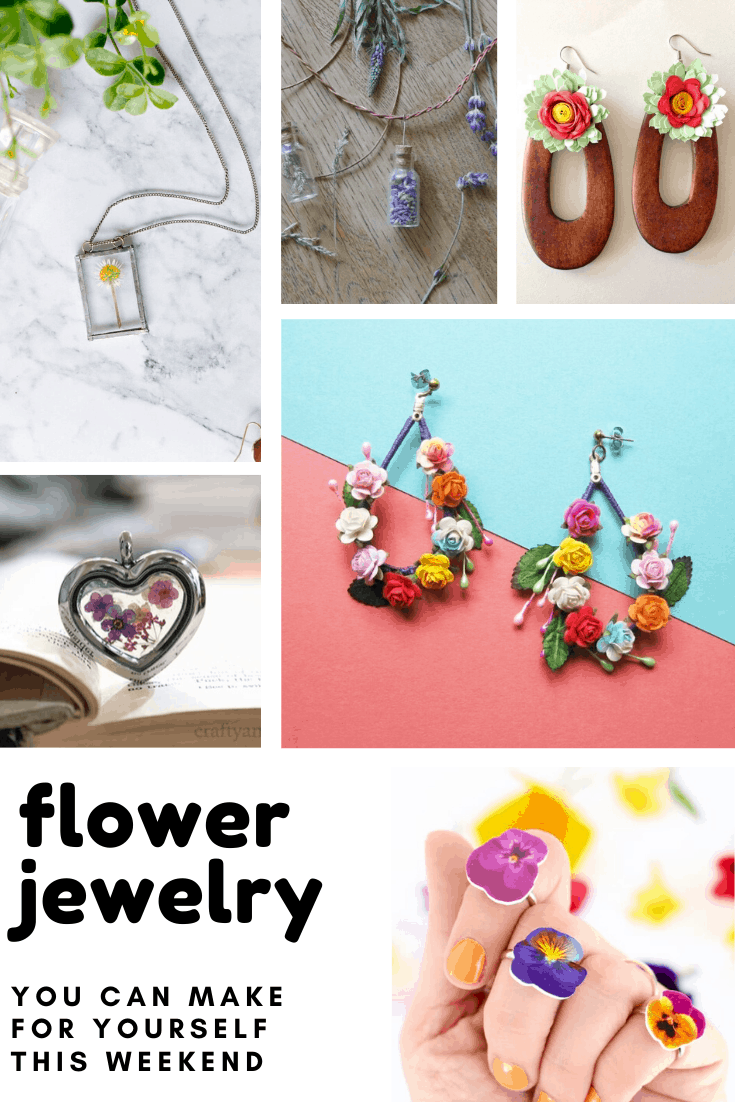 These DIY Floral jewellery projects are gorgeous. Make a statement piece for yourself or as a thoughtful handmade gift for Mother's Day.
There is something about flowers that can brighten up your day, so today I thought I'd share some wonderful projects showing you how to make your own DIY floral jewellery.
Whether you feel like crafting with resin, beads or paper there's something here for you.
And the ideas include bracelets, earrings, rings and pendants.