Oh my goodness the detail in these build your own DIY miniature dollhouse kits is insane! Prepare to be astounded! They make wonderful Christmas gifts for crafters!
This post may contain affiliate links, which means I may receive a commission if you click on a link and purchase something. As an Etsy and Amazon Associate I earn commissions from qualifying purchases.
Build Your Own DIY Miniature Dollhouse Kits
My daughter was just chilling out watching YouTube videos and I sat down to watch with her and discovered something new… miniature dollhouses!
Oh my! These kits are totally amazing! So much detail in such a small space and they're like 3D puzzles!
If you're looking for a new hobby, or for a unique and thoughtful gift for someone who loves puzzles and crafting you're going to love these ideas!
These kits are suitable for adults and children aged 14 and over. It's definitely a quiet activity that the whole family can enjoy building together.
Keep scrolling to see all the fabulous DIY miniature dollhouse kits I found to share with you today.
HandCraftUS
The first place I headed when I wanted to find out more about this amazing build your own miniature dollhouse kits was Etsy.
And that's where I discovered HandCraftUS. They're based in Los Angeles and they have nine different 3D dollhouse kits to choose from.
These are three of my favorites:
Lily's Porch: DIY Miniature Front Room and Porch Kit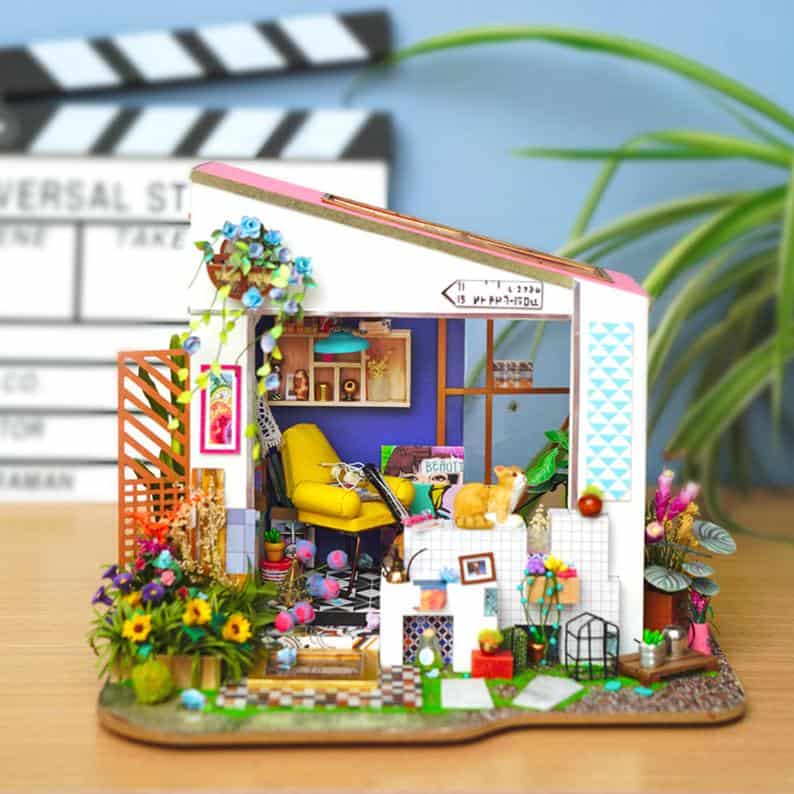 This first one is called Lily's Porch and it's a front room and porch kit.
It has real LED lights so that it looks as realistic as possible when you've finished building it.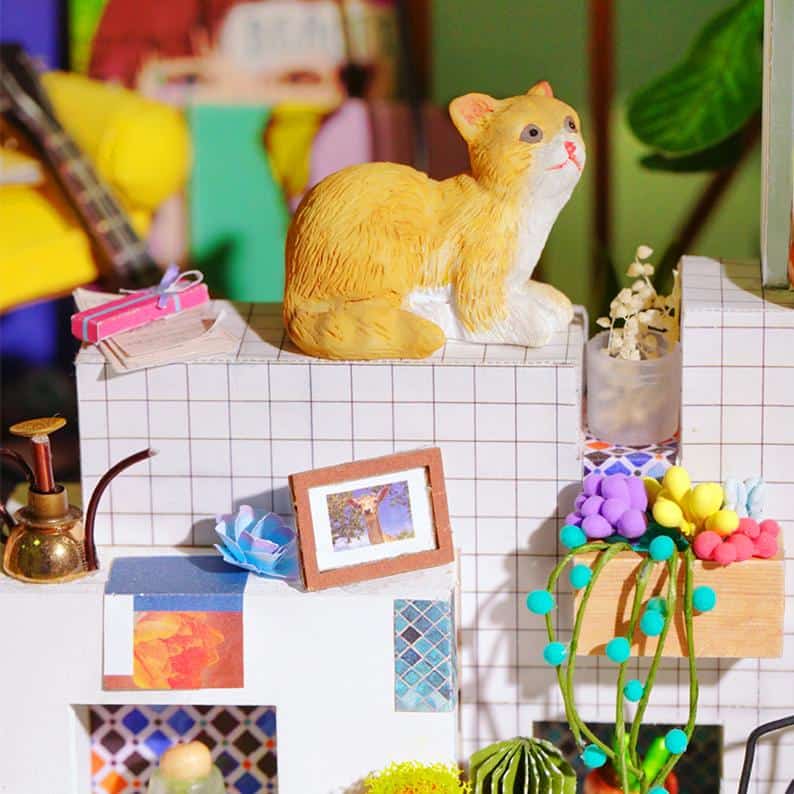 It even comes with a sweet little kitty who is sunning himself on the porch!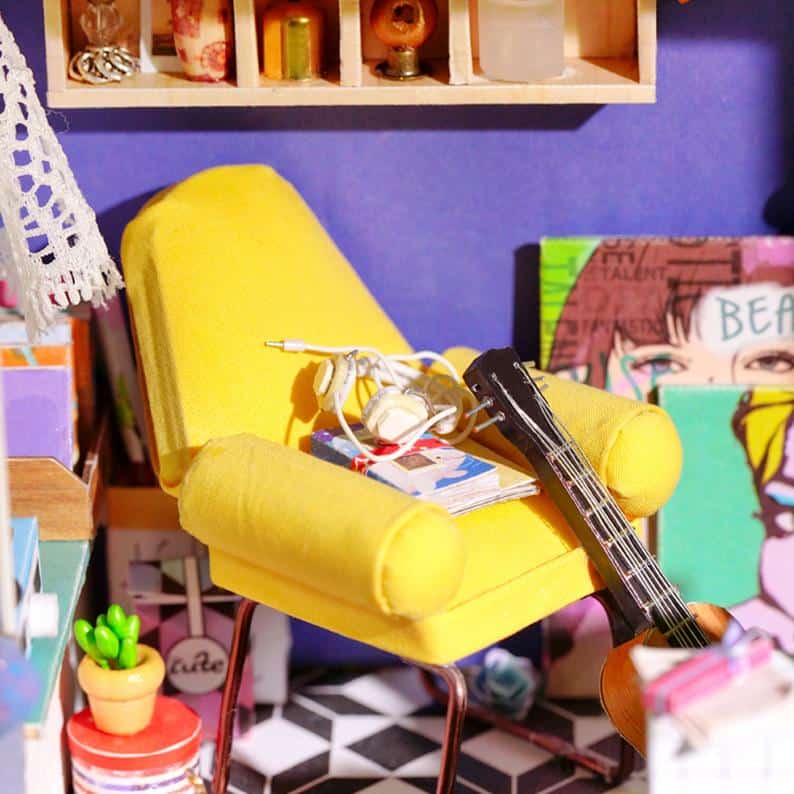 And for the inside you can build a shelf, potted plants, a chair and other items and accessories to bring your miniature front porch to life!
Watch this video to see how it all comes together.
Dora's Loft: DIY Miniature Loft Patio Kit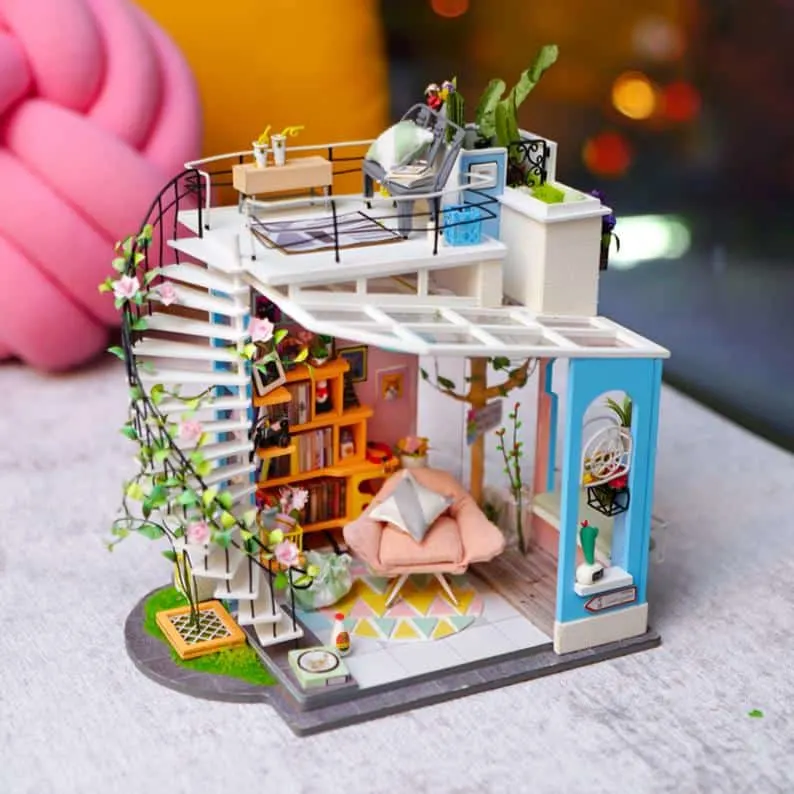 Next up I wanted to show you Dora's Loft.
I love the modern feel to this miniature dollhouse, with that amazing staircase going up to the roof terrace.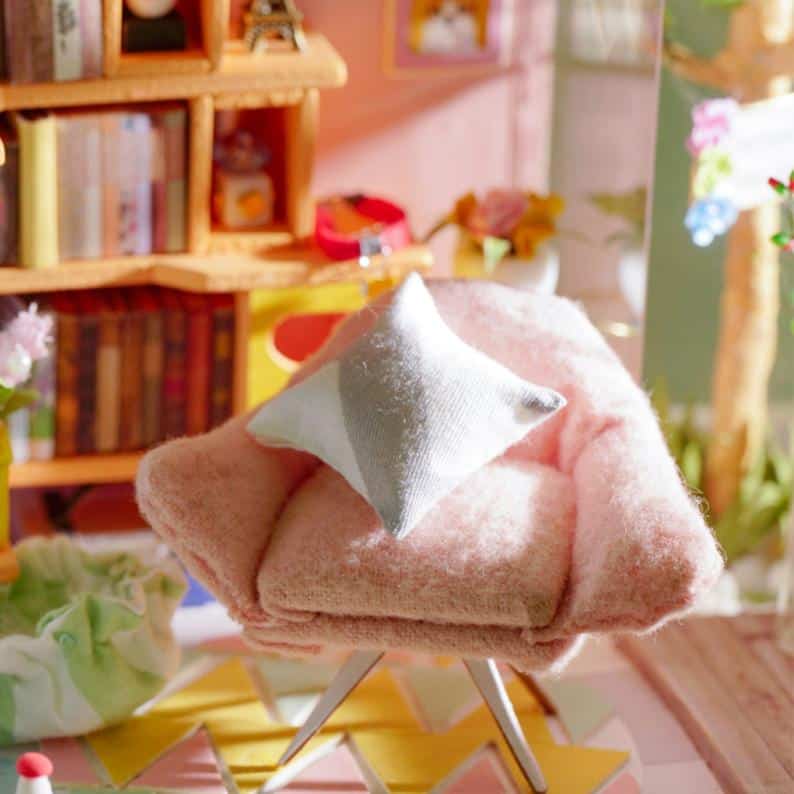 Inside there's a comfortable chair to sit in while reading one of the many books you can make to put on the bookshelf.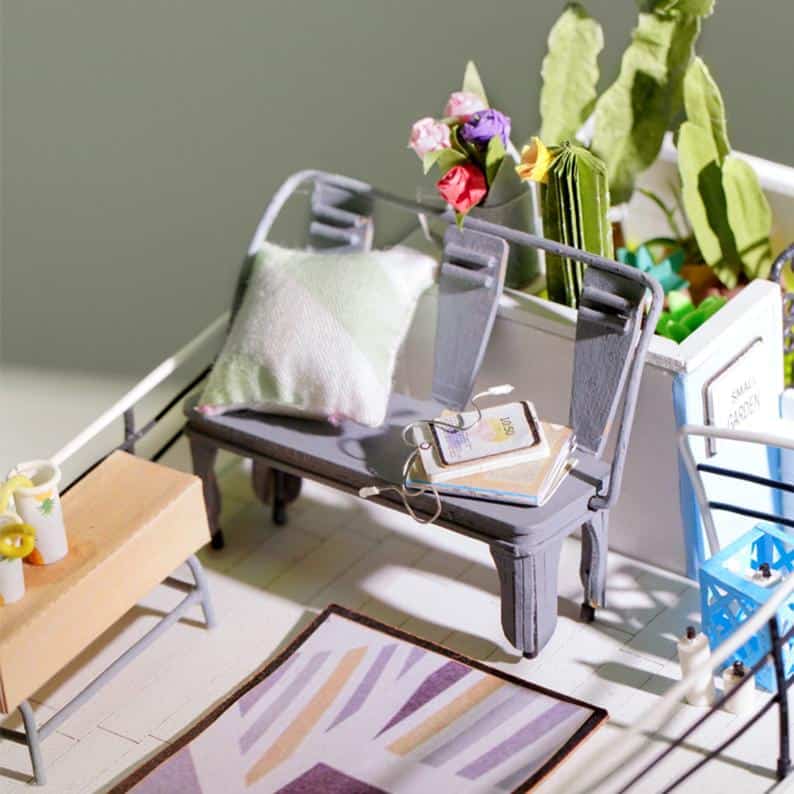 And then up top on the roof terrace there is space for a chair and some potted plants to enjoy on sunny evenings.
Jason's Kitchen: DIY Miniature Kitchen Kit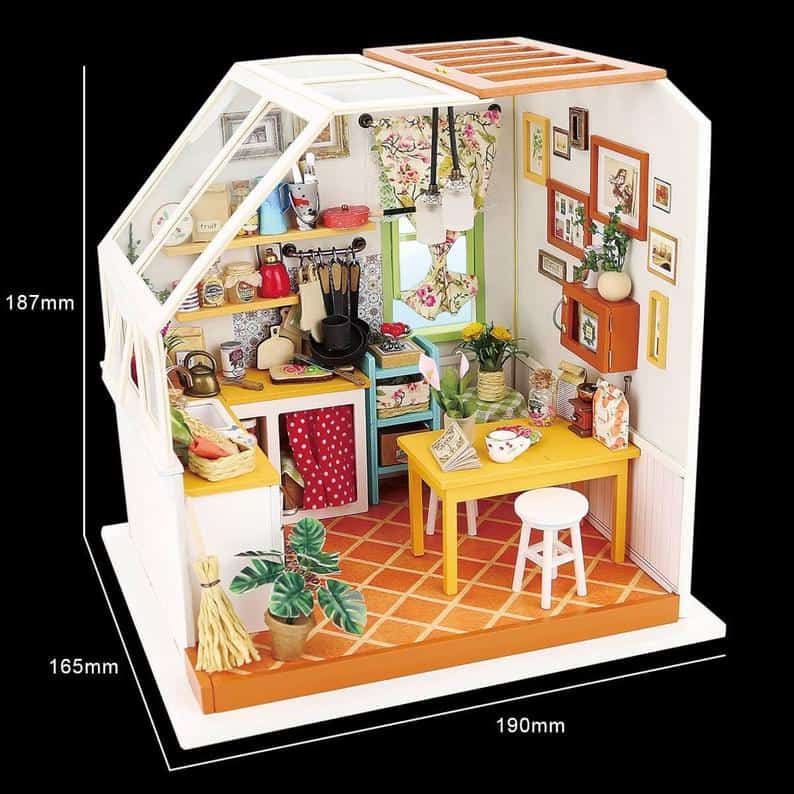 The third kit I wanted you to see was this wonderful kitchen set.
Just look at all the detail inside, from the table and stools to the kettle and chopping boards!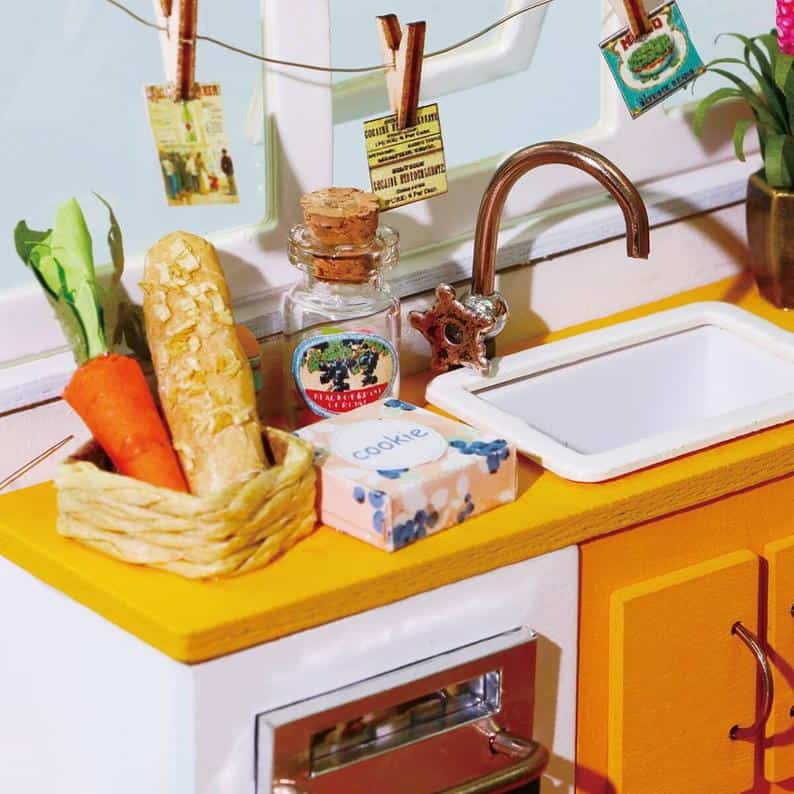 Take a look at the detail in the sink area, I love the little vintage postcards strung up in the window and that baguette looks delicious!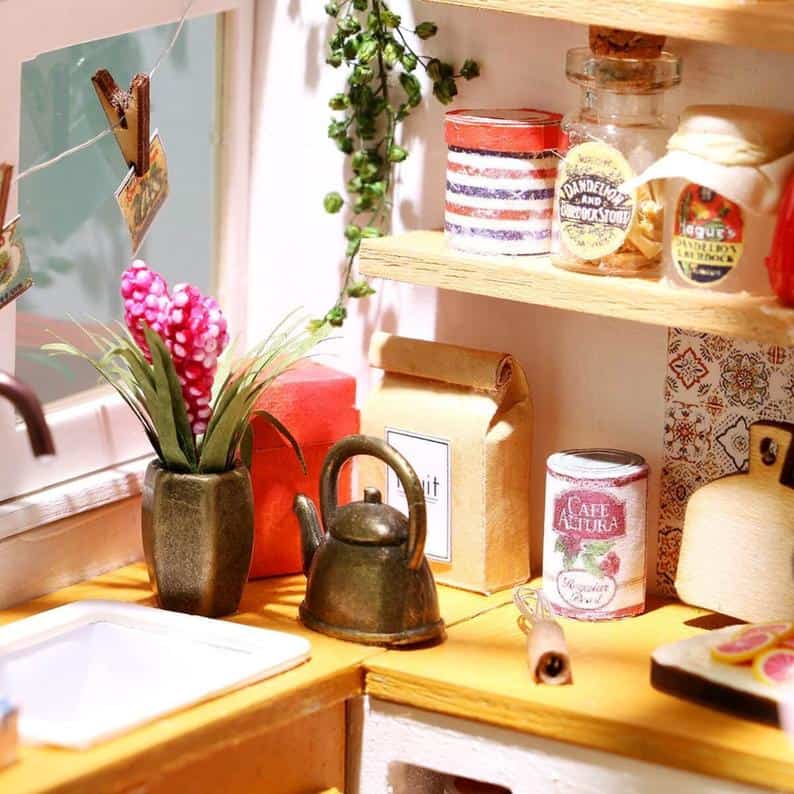 Then there's a kettle, and some farmhouse style jars up on the shelf. And just look at that tiny chopping board with the fruit all neatly chopped!
Flever Dollhouses
If you want your miniature dollhouse to be a little more modern you need to check out Flever dollhouses over on Amazon.
Northern European Romantic House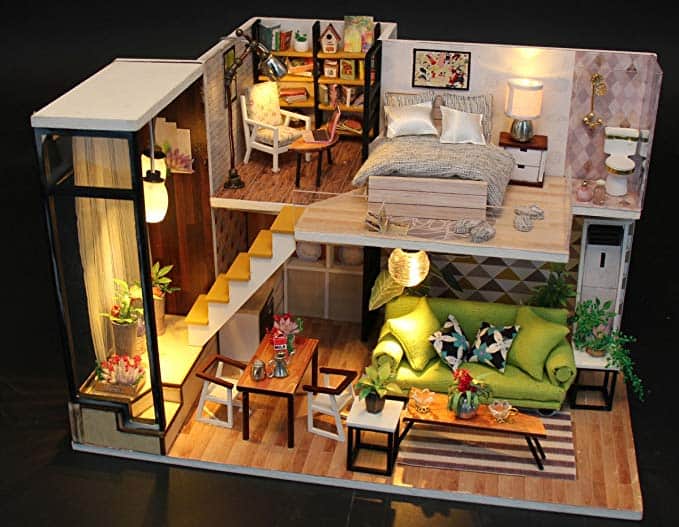 This two level dollhouse kit has a European feel and is super stylish. As well as a living area and bedroom there is also a reading nook, a miniature kitchen area and a toilet!
Here's a video to show you how it comes together:
Coffee Shop Miniature Kit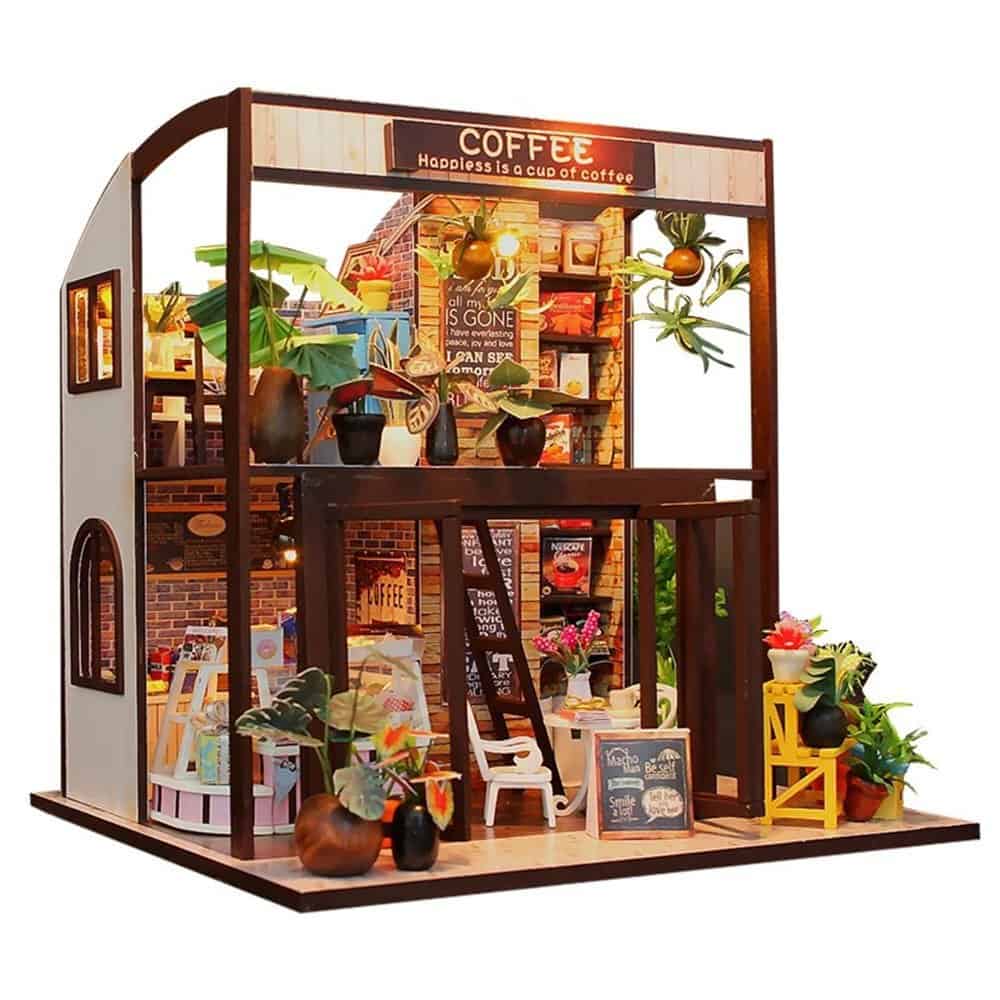 And if you're a coffee lover why not build your own miniature coffee shop with this kit!
This one is built over two levels and includes furniture and plants as well as books and of course tiny cups of coffee!