These DIY water candles are super easy to make when you know how – and look totally magical!
This post may contain affiliate links, which means I may receive a commission if you click on a link and purchase something. As an Etsy and Amazon Associate I earn commissions from qualifying purchases.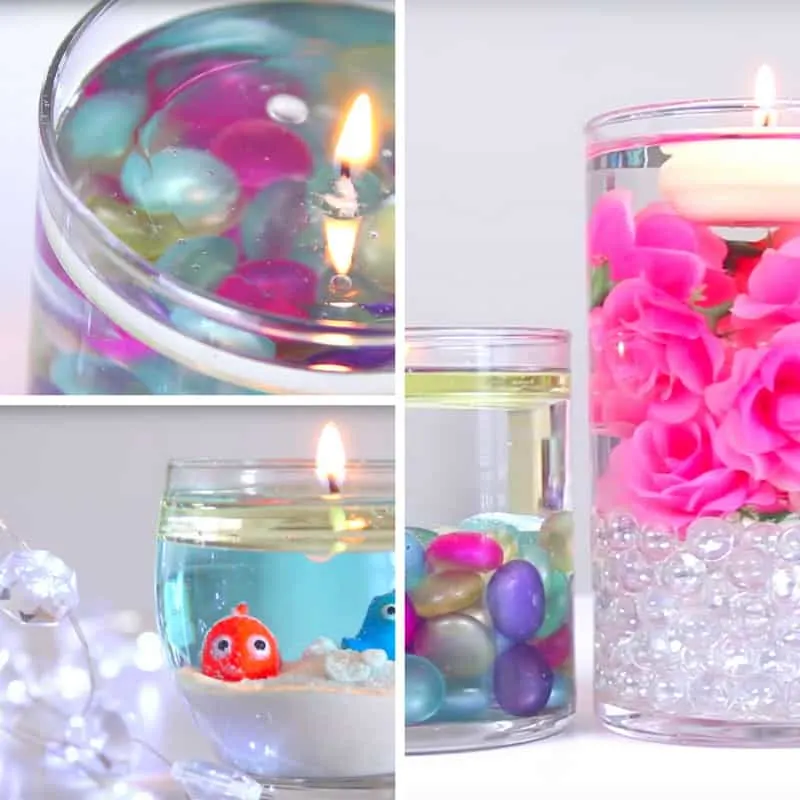 DIY Water Candle – Video Tutorial

If you're looking for a centrepiece that will be a real talking point with your guests you're going to love this video tutorial that shows you how to make gorgeous DIY water candles!
Once you see how easy they are to make you can add flowers, glass gems or colourful stones to create the look you want. This is one project where you can let your creativity run wild!
Supplies
Glass container or vase
Canola Oil or Paraffin Lamp Oil
Water
Plastic from a disposable food container
Birthday candles
You don't even need a dinner party or wedding reception to display these candles because they'd look great up on your mantle too!
Finding Nemo Candle
This is the same video as the one above but we've set it up to start at the tutorial for the Finding Nemo candle.
Small Glass Jar
Finding Nemo Figures
Blue Food Colour
Canola Oil or Paraffin Lamp Oil
WaterBirthday candles
Water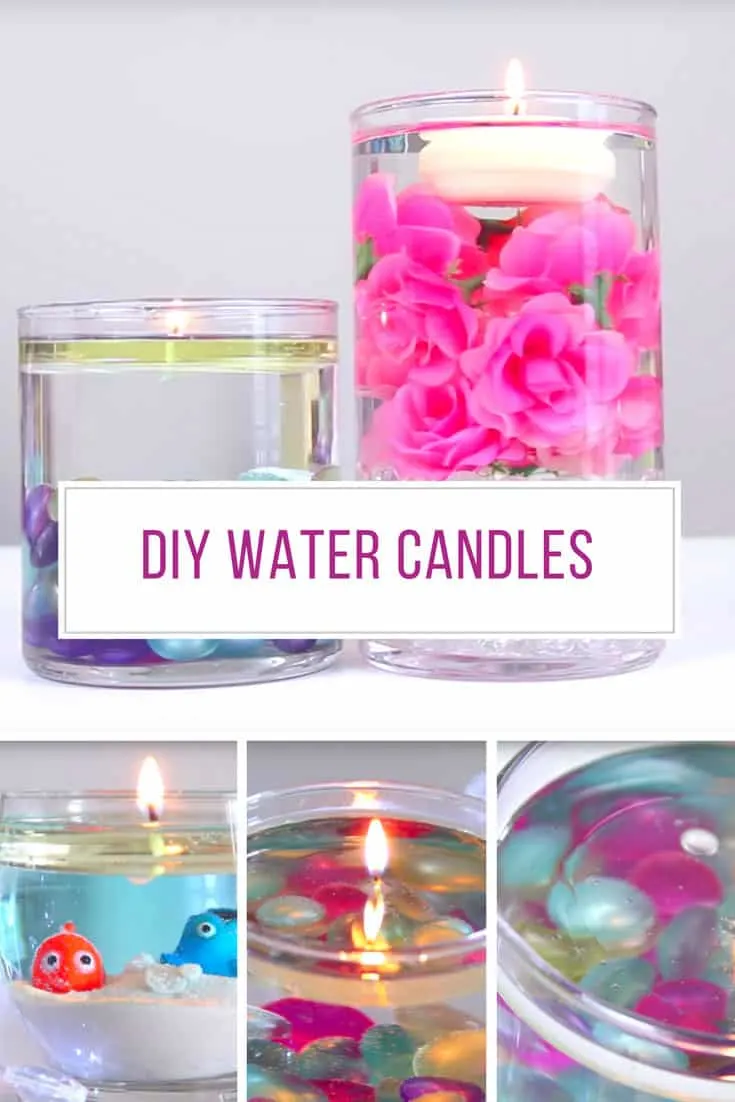 Pin these ideas! Hit the button to save these ideas for later. Don't forget to follow us on Pinterest for more great stuff!
&
---