Pretty up your alter or dessert table with one of these stunning DIY wedding backdrops that's won't break the bank.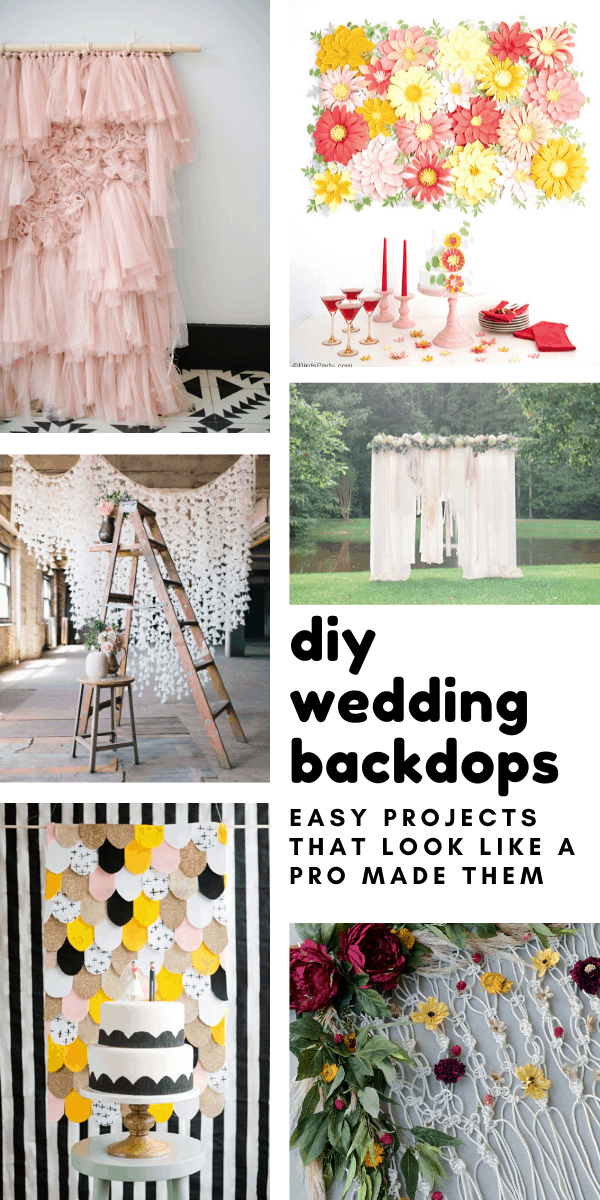 This post may contain affiliate links, which means I may receive a commission if you click on a link and purchase something. As an Etsy and Amazon Associate I earn commissions from qualifying purchases.
Whether you're trying to find a way to cover up an eyesore at your wedding venue, or you want something stunning for your guests to admire while they're waiting for you to arrive these DIY wedding backdrops are just what you need!
They're easy to make (though time-consuming if you have a whole alter to decorate) and easy on the budget too (way cheaper to make your own than pay someone to create something for you).
And they have the wow factor, which is even better when your guests say "what, you made that? Wow!"
You can use these backdrops to cover up an eyesore or hang behind your alter space. You could use one to "frame" your wedding cake or dessert table. Or just as an interesting backdrop for your wedding photos.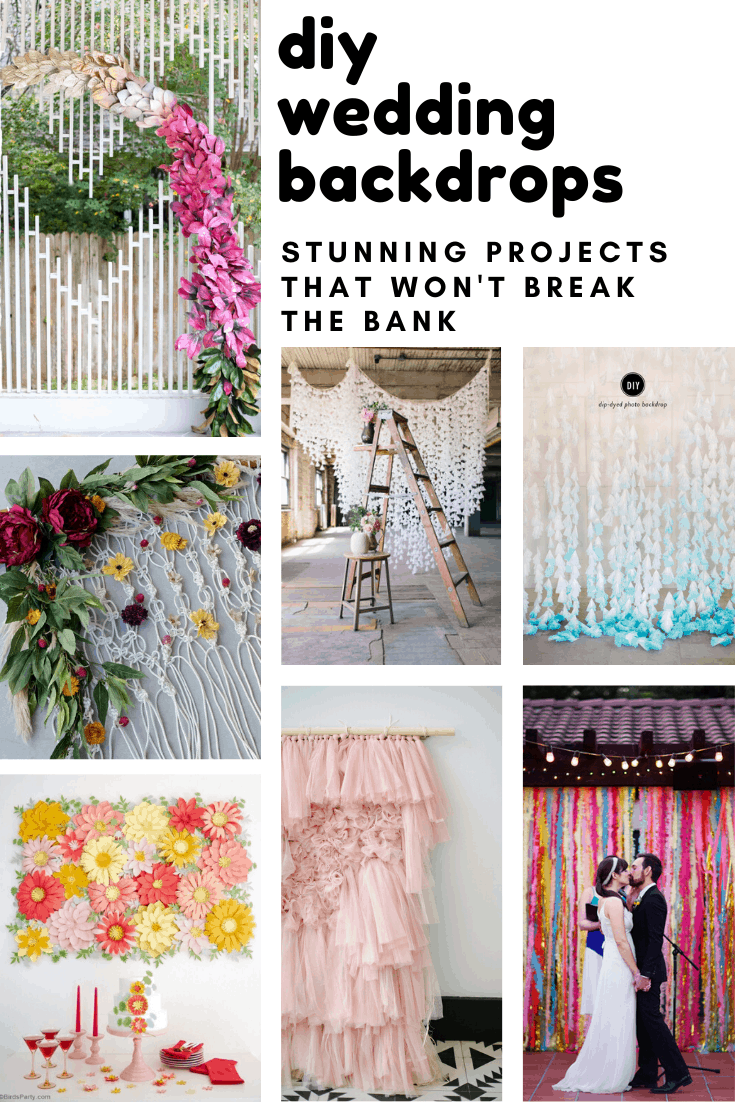 DIY Wedding Backdrop Ideas