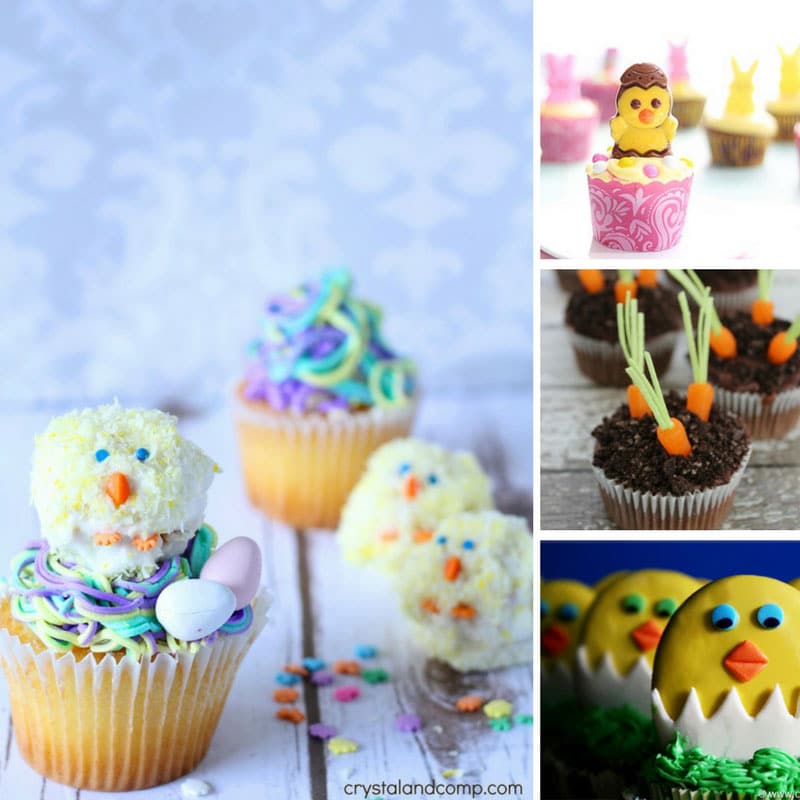 These Easter cupcakes look almost too good to eat! Your child will have so much fun baking them, and then of course eating them!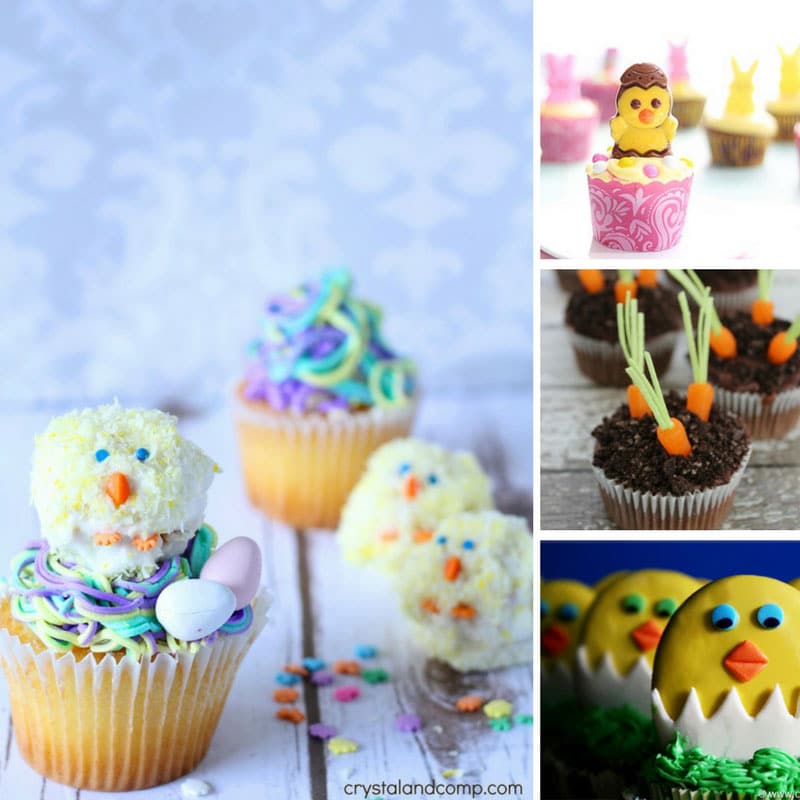 Adorable Easter Cupcake Recipes for Kids

These Easter cupcake recipes for kids are going to make baking together this Easter so much fun. Kids will love choosing the cupcakes they want to make and they will really enjoy decorating them and eating them too!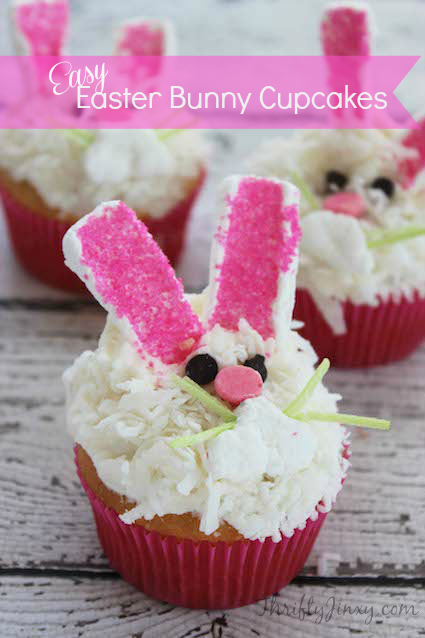 Long Ears Bunny Cupcake – "Whether you're looking for a dessert for the kids for Easter dinner, a spring classroom treat or just a fun after school snack, this Easter Bunny Cupcakes Recipe is perfect for spring. With their little pink ears and noses they add a big dose of cuteness to a dessert tray or Easter basket." – Thrifty Jinxy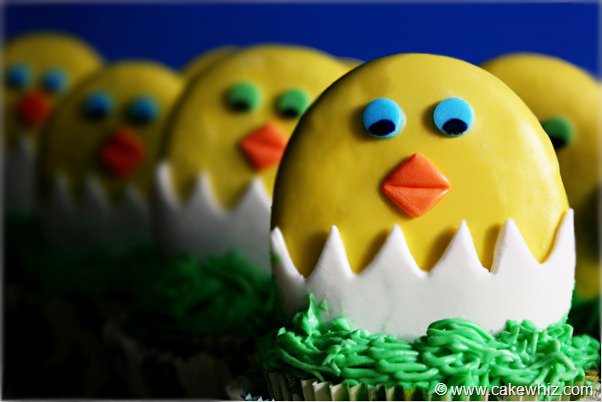 Easter Chick Cupcakes -"Though initially my plan was to just make cookie pops that look like chicks, I think it's cool to use them as cookie toppers.This way, you get to enjoy a cupcake and a cookie." – Cake Whiz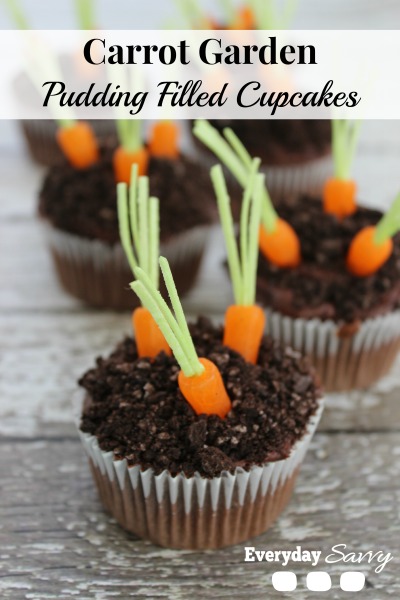 Pudding Filled Carrot Garden Cupcakes – "Looking for Easter Cupcake Decorations? Why not try this super cute Carrot Garden Cupcake. It is makes for the perfect Easter cupcake decorations. The orange Mike & Ikes with edible Easter grass decorate the cupcake and look like a garden the Easter bunny would love!" – Everyday Savvy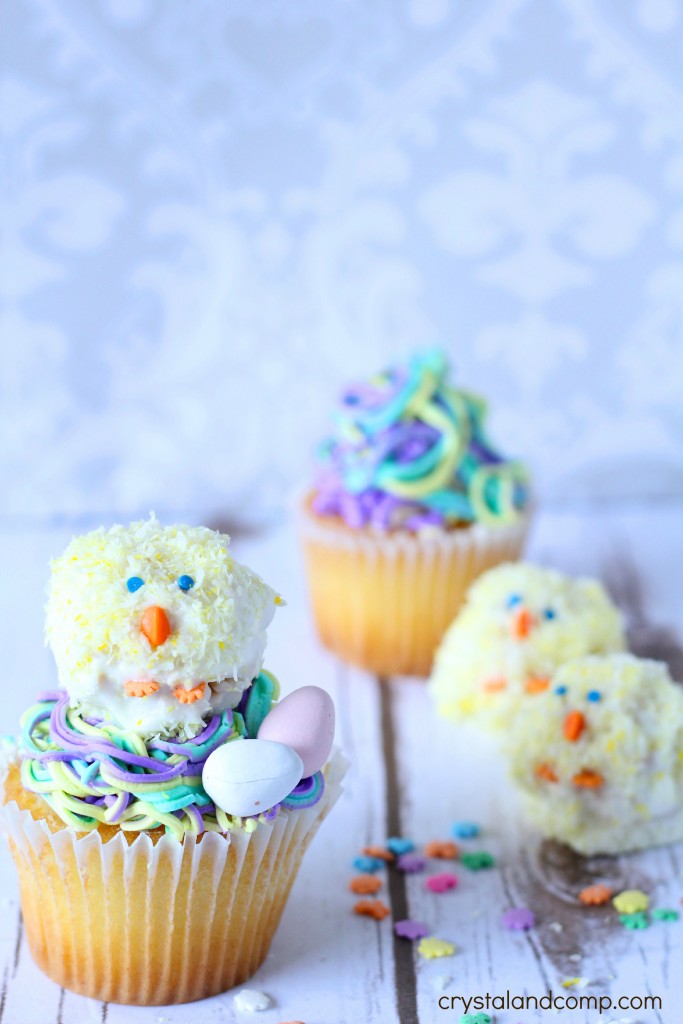 Easter Chick Krispie Treat Cupcakes – "I thought it would be super fun to make little baby chicks. And then we can use them as cupcake toppers. Fun, right? Let me show you how easy these are to make." – Crystal and Comp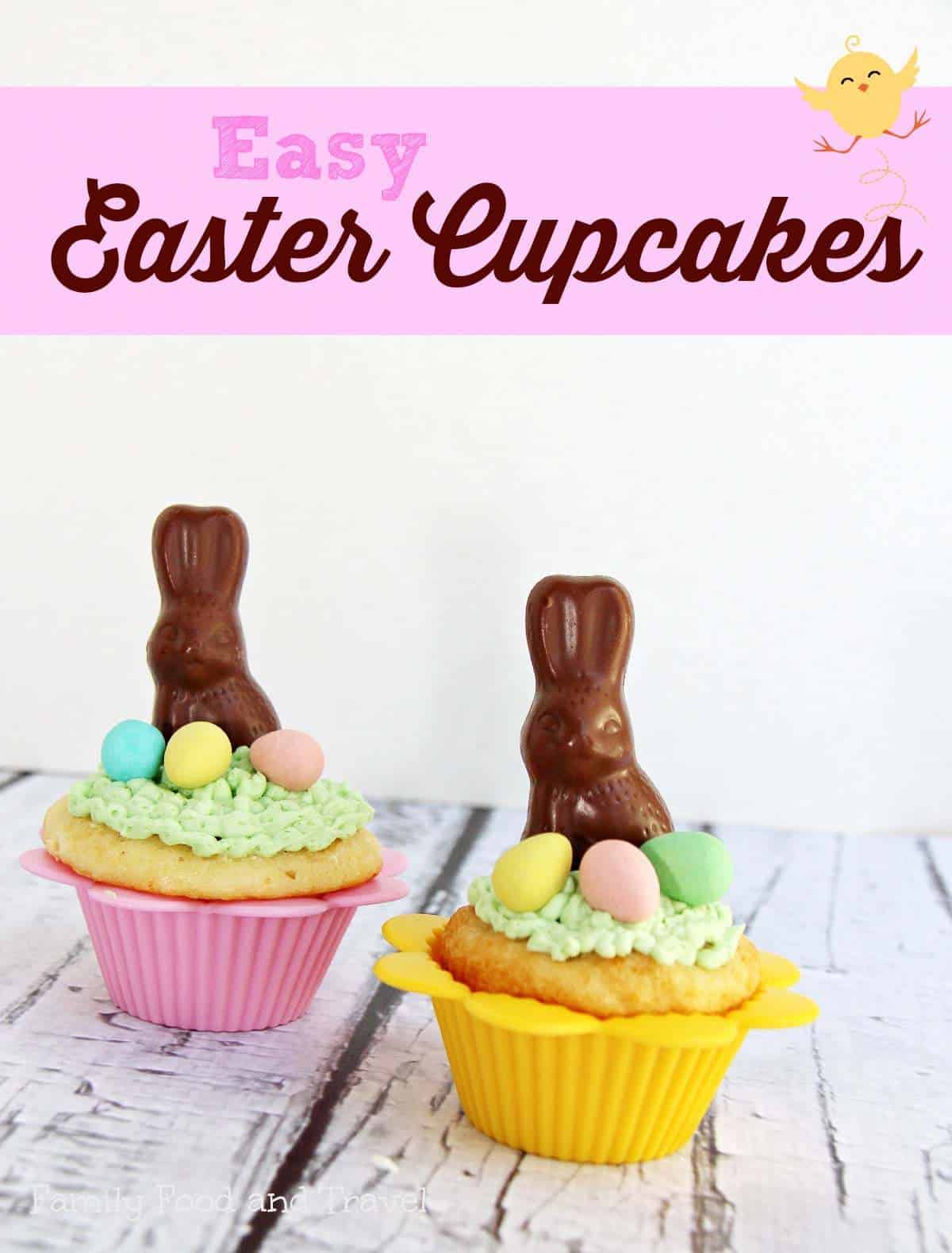 Chocolate Bunny Cupcakes – "Easter is just around the corner, and while we have some fabulous ideas that take a bit of time, these Easy Easter Cupcakes will be created quickly and look fantastic! All you need are some Easter candies, cupcakes and your favourite icing. Perfect to make with your kids!" – Family Food and Travel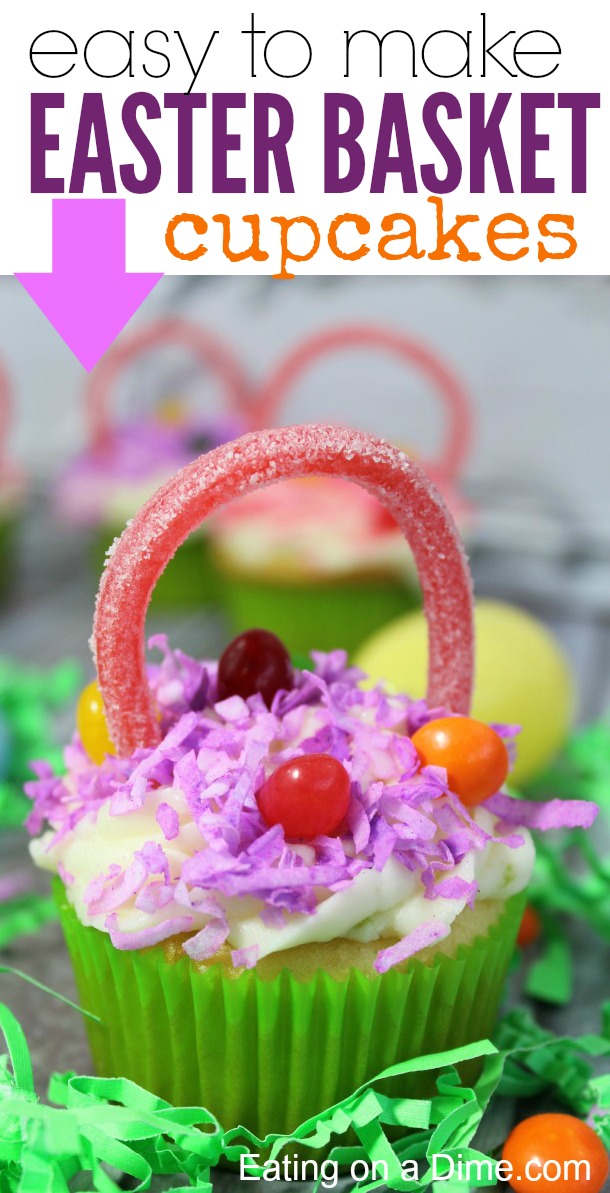 Easter Basket Cupcakes – "Easter is just around the corner and I have the CUTEST Easter Basket cupcakes for you! Isn't this just adorable?! The best part is that you can make these in no time." – Eating on a Dime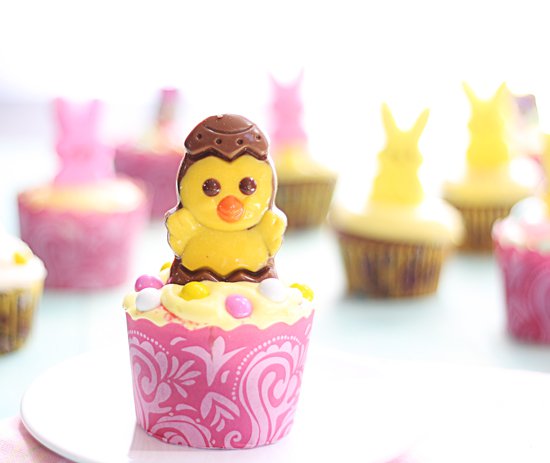 Easter Basket Cupcakes – "I'm so not a cupcake decorator. But I had some cute pink paper baking cups, white basket easter cupcake wrap-arounds and plenty of sprinkles, peeps and candies to put on top." – The Wicked Noodle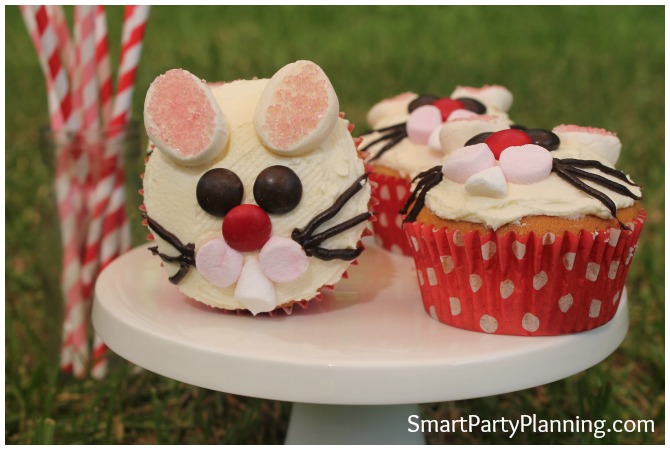 Easter Bunny Face Cupcakes – "Easter wouldn't be the same without the Easter bunny, and these bunny cupcakes are super cute. It doesn't matter how creative (or not) you are, it will be incredibly easy for you to recreate these cupcakes." – Smart Party Planning