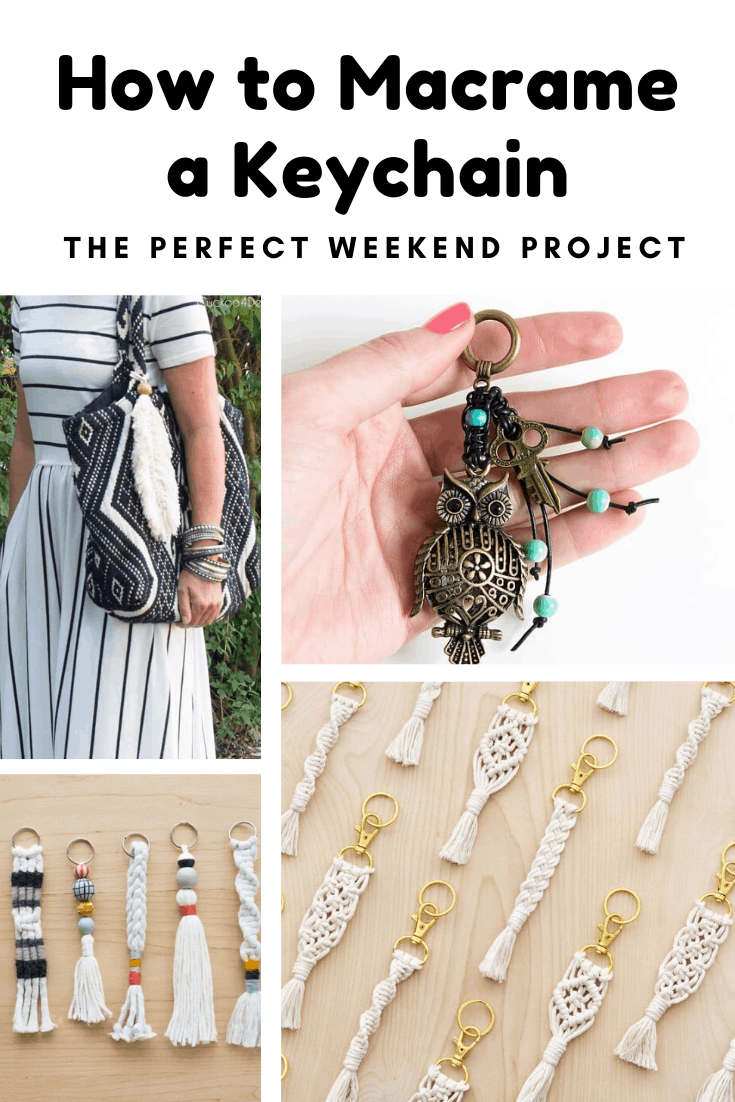 These easy macrame keychain patterns will add a boho vibe to your keys or your purse! They make thoughtful handmade gifts too!
Easy Macrame Keychain Patterns
I'm going to give my age away here because I remember making macrame when I was a kid.
Although back then I think we spent our time making hanging baskets!
Today we're all about easy macrame keychain patterns.
Macrame is a wonderful self care craft because it's very methodical and you need to concentrate just on the weaving.
Of course keychain projects are small enough for children to get involved with because they don't take too long to make and they can see the fruits of their labour pretty quickly!
The macrame patterns I'm sharing today are all beautiful and the keychains you make can be given as handmade gifts to friends and family.
Or of course you can keep them all to yourself to keep your keys safe or add to a purse zipper for a boho vibe!
1 | DIY Mini Macrame Keychain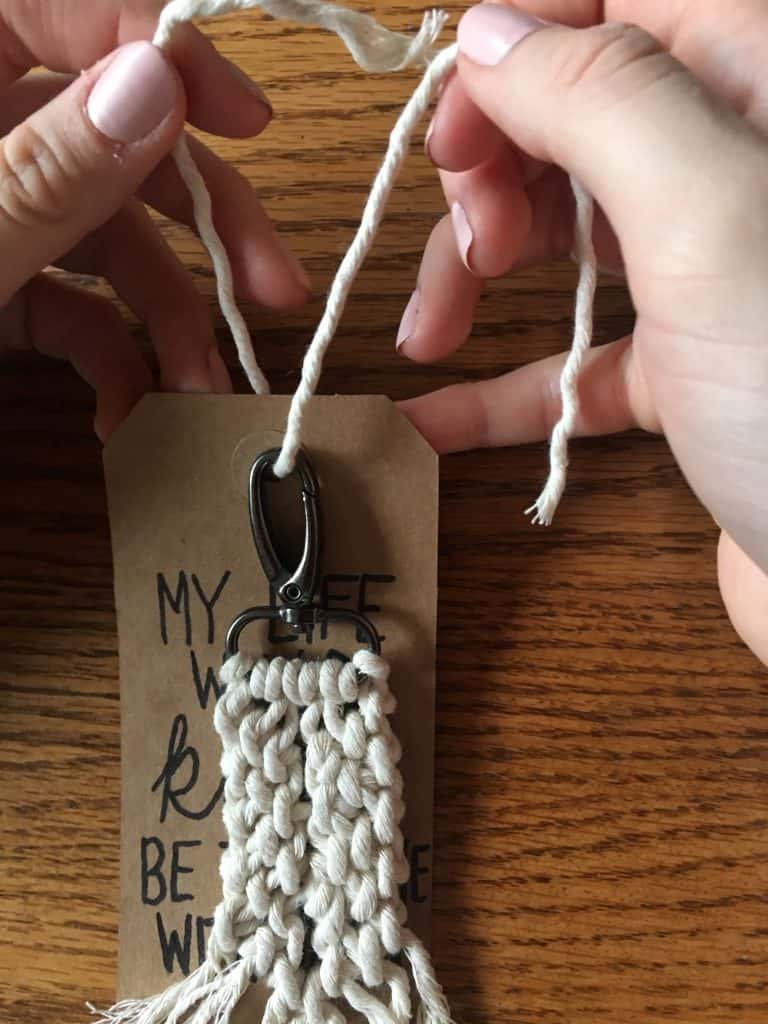 These mini macrame keychains are super cute and don't take long to make. The design uses just two knots, the lark's head and the diagonal half hitch knot. There are lots of photos with detailed instructions so if you've never tried macrame before this is the tutorial for you!
DIY Mini Macrame Keychain by The Galista
2 | How to make Macrame Heart Keychain Tutorial
I love the ombre effect on this keychain, which you actually do by painting the yarn after you've knotted it! Pink is perfect for the knotted heart design I think!
How to make Macrame Heart Keychain Tutorial by Macrame Magic Knots
3 | DIY Tassel and Macrame Keychains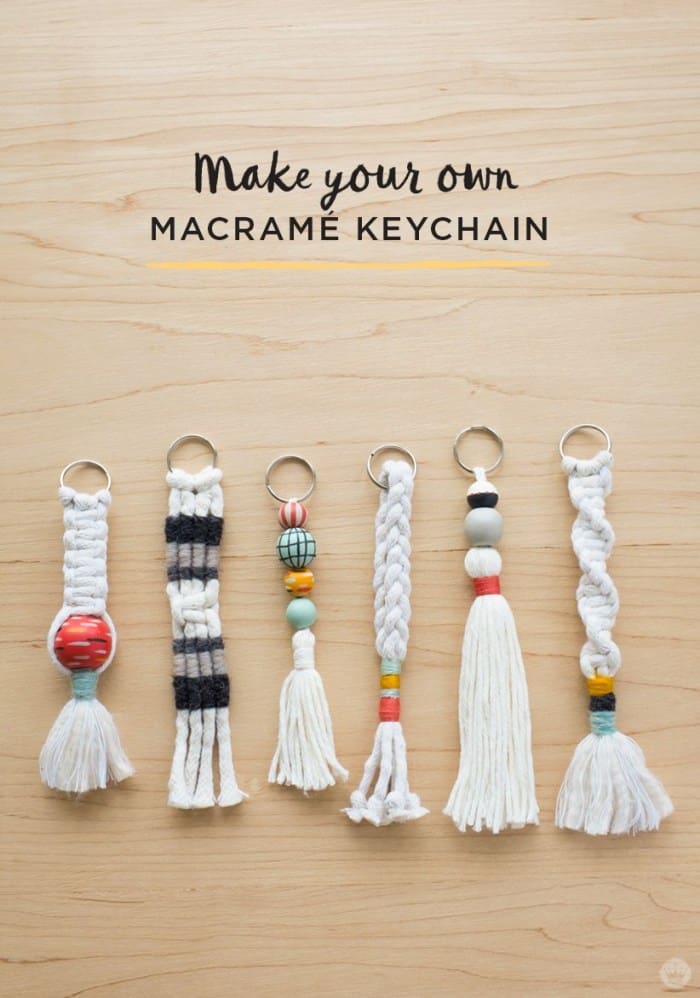 If you want to take your macrame keychains to the next level try making one of these designs that also incorporate beads and tassels! I really like the way they've used more than one color of embroidery thread to tie them off too!
DIY Tassel and Macrame Keychains by Think Make Share
4 | Paracord Macrame
if you're looking for a macrame keychain for a guy try this one! Watch the video to see how to make this simple design using paracord and beads.
Paracord Macrame by Sheetal Crafts & Recipes
5 | Macrame Keychain DIY Kit
Sometimes when I want to try a new DIY project I put it off because it's too much effort to figure out what supplies I need to buy. That's why I'm sharing this DIY kit with you! Everything you need to make these fabulous macrame keychains in either a spiral design (easy) or a fishtail style (easy/medium). This would make a great gift idea too.
Macrame Keychain DIY Kit by Moss Points North
6 | Diamond Pattern Macrame
This diamond macrame design is easy to follow and you can make your keyhanger in less than 10 minutes!
Diamond Pattern Macrame by Macrame Magic Knots
7 | Macrame Feather Purse Charms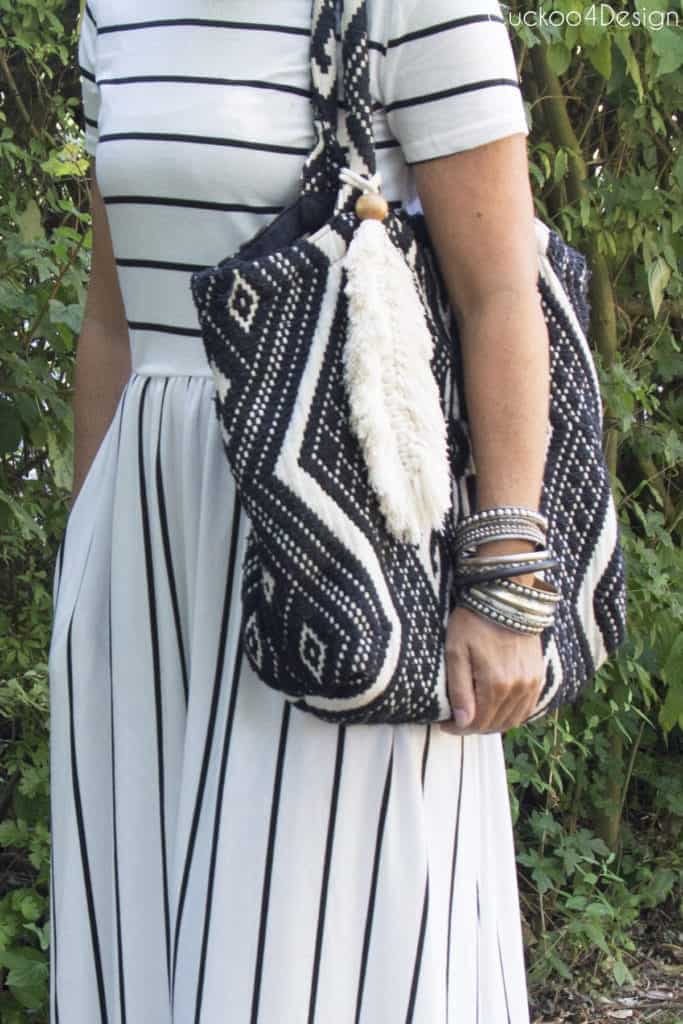 Wow these macrame feathers are gorgeous! I love that they're oversized so they're perfect for purse charms if you want to add a bit of boho flavour to your bag!
Macrame Feather Purse Charms by Cuckoo 4 Design
8 | Beaded Macrame Charm
This design is very simple but combines beads with the macrame knots to add a pop of colour!
Beaded Macrame Charm by Handmade Home
9 | Easy Macrame Dolls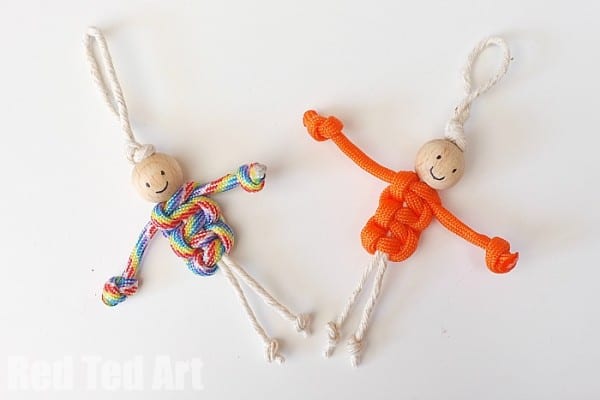 You know kids can have fun with macrame too. How SWEET are these little dolls? They're simple to make and will make great zipper pulls on pencil cases, lunch bags or even a jacket or backpack! Such a fun back to school project that they might want to make some as gifts for their friends or teacher too!
Easy Macrame Dolls by Red Ted Art
10 | DIY Macrame Fish
Oh my goodness! You'll need a little time and patience for this one but how fun are these macrame prawns! Perfect Father's Day gift if dad is a keen fisherman for sure!
DIY Macrame Fish by Best Creativity
11 | DIY Macrame Charm Key Fob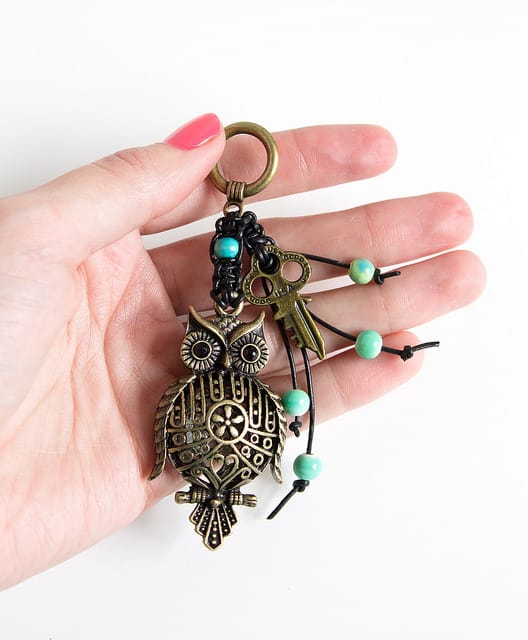 I think this is my absolute favorite keychain by far and is on my list to make this weekend! I LOVE how Casey has incorporated some charms and beads along with the macrame. If you make keychains for sale I think these would go down a storm!
DIY Macrame Charm Key Fob by Vitamini Handmade
12 | Macrame Keychain Koi Fish Tutorial
13 | DIY Minimalist Keychain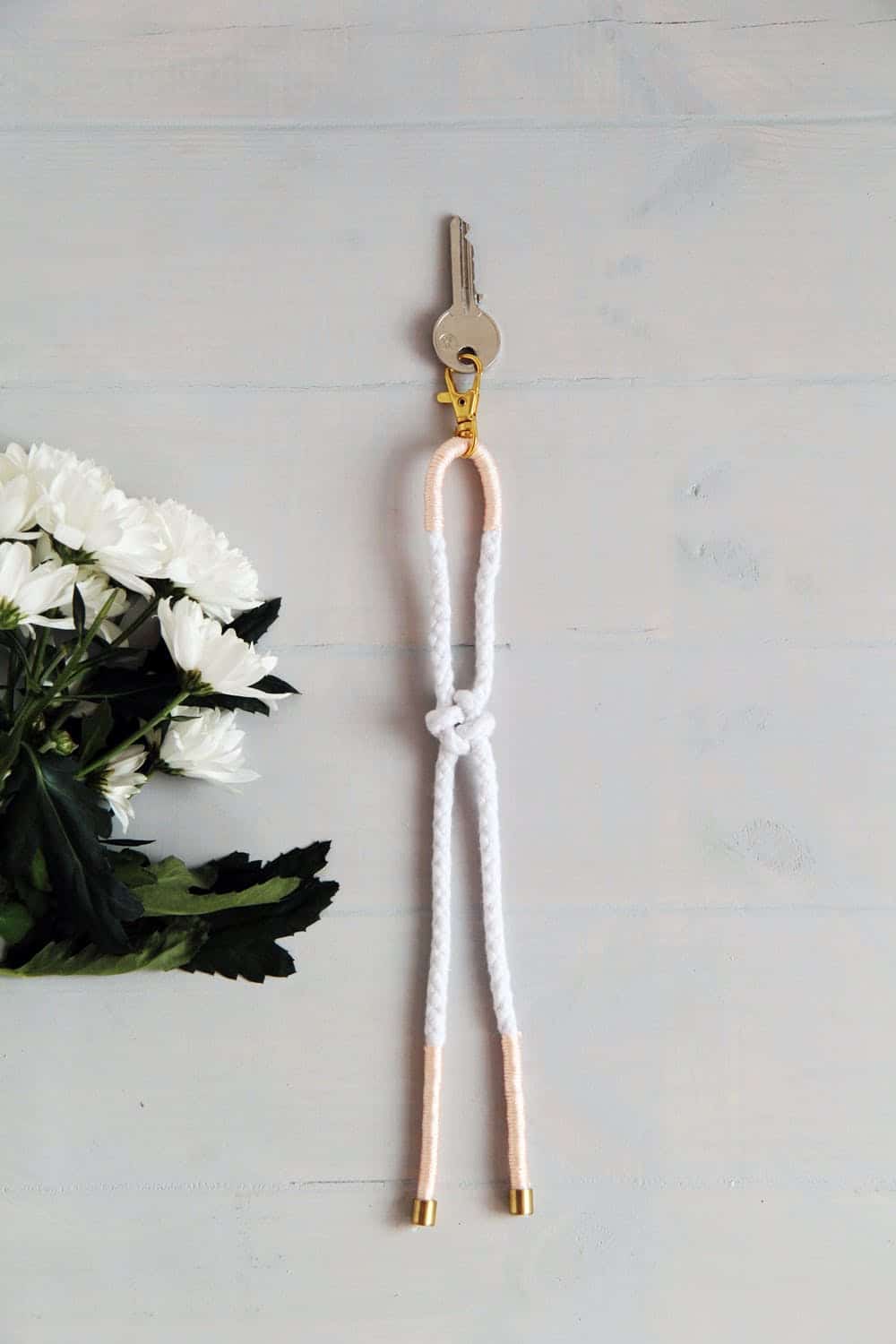 Or if minimalist design is more your thing take a look at this super stylish project. You can of course use any color embroidery floss you like to decorate the ends but I think this soft coral gives the keychain a fabulous spring vibe!
DIY Minimalist Keychain by Brit + Co
14 | The Heart Drop of Elsa
Here's a design that looks so good as a keychain you might actually want to make two and turn them into earrings! It's such a detailed design with the heart and the beads. It certainly would not look out of place as a pendant around the neck of a certain snow queen!
The Heart Drop of Elsa by Macrame Tita