This post may contain affiliate links, which means I may receive a commission if you click on a link and purchase something. As an Etsy and Amazon Associate I earn commissions from qualifying purchases.
I love this age group because they look at any new toy with a sense of wonder and it's amazing to watch them learn new skills. If you're struggling for ideas for stocking stuffers for toddlers, or bigger gift ideas then don't worry, I've pulled together a list of 32 gift ideas for babies and toddlers, including many of my own children's favourite toys, to help you out.
Stocking Stuffers for Toddlers

Rattles and Teethers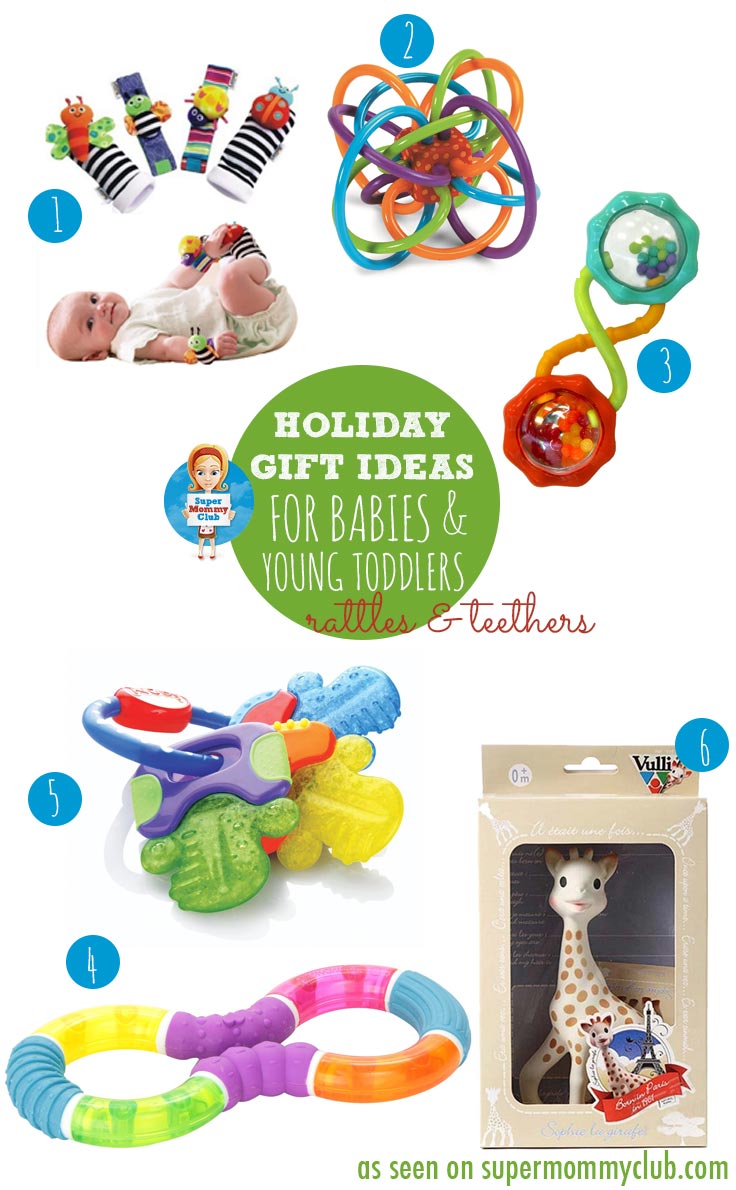 For young babies you really can't go wrong with rattles and teethers to stimulate movement and to keep them calm when those teeth start to move under the gums.
Musical toys

Christmas Gifts for Toddlers
Ride on and walkers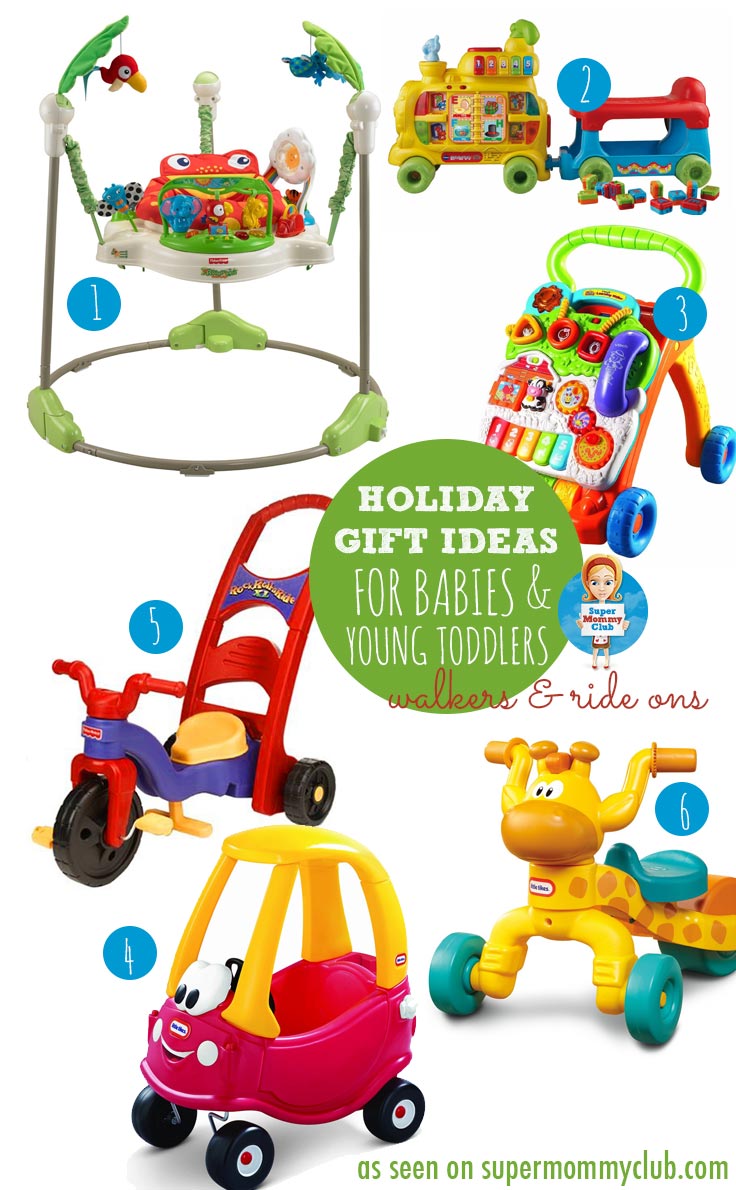 Baby walkers and ride on toys are great for older babies who are keen to find their feet and start developing their balance skills. Here are some of our favourites:
Small world creative play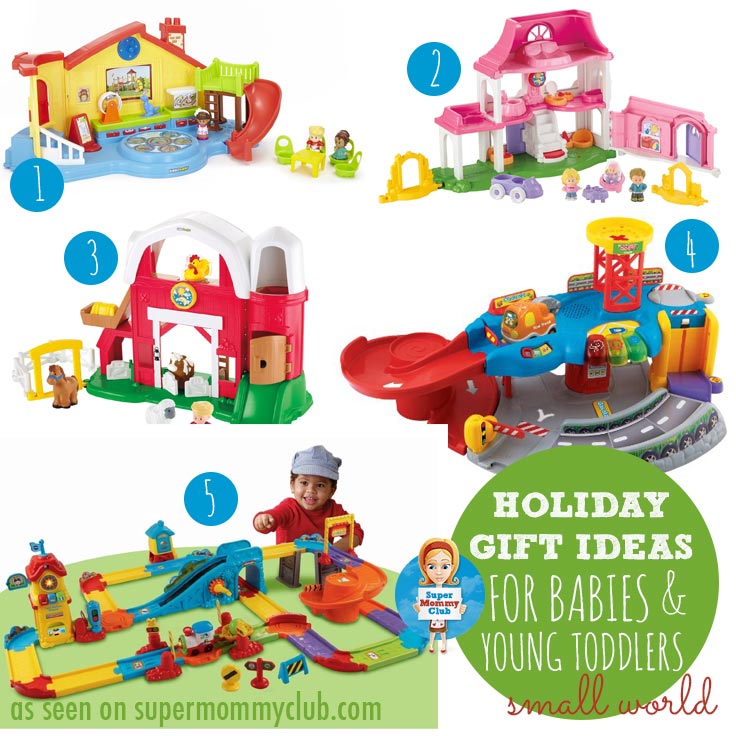 If you're buying a gift for a toddler then you cannot go wrong with Fisher Price Little People and VTech Go! Go! play sets. We have several at home and at my parent's house and the kiddos will play with them for hours. The toys should be firm favourites for a few years to come.
Here are our favourite five:
Skill development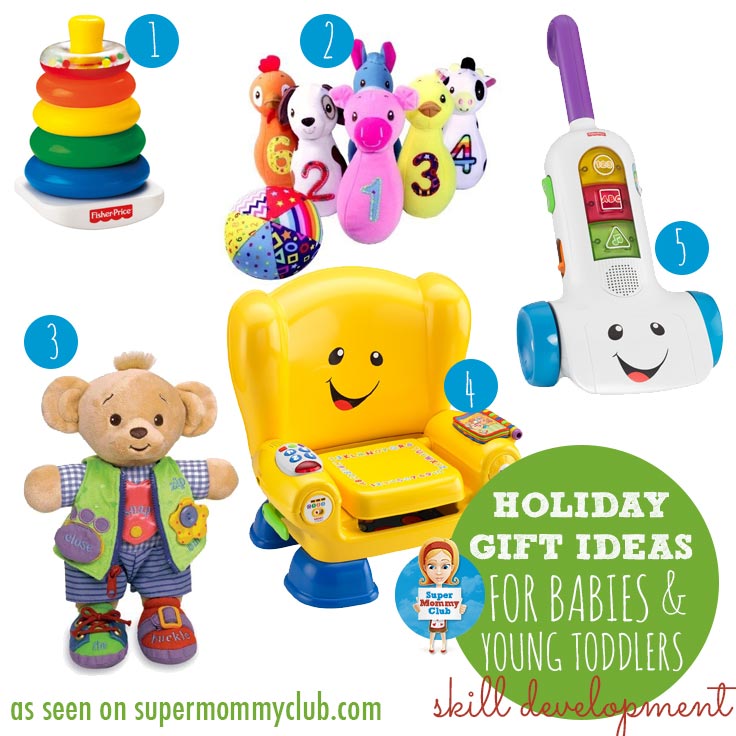 Let's finish up with some toys that are great for developing fine motor and gross motor skills.