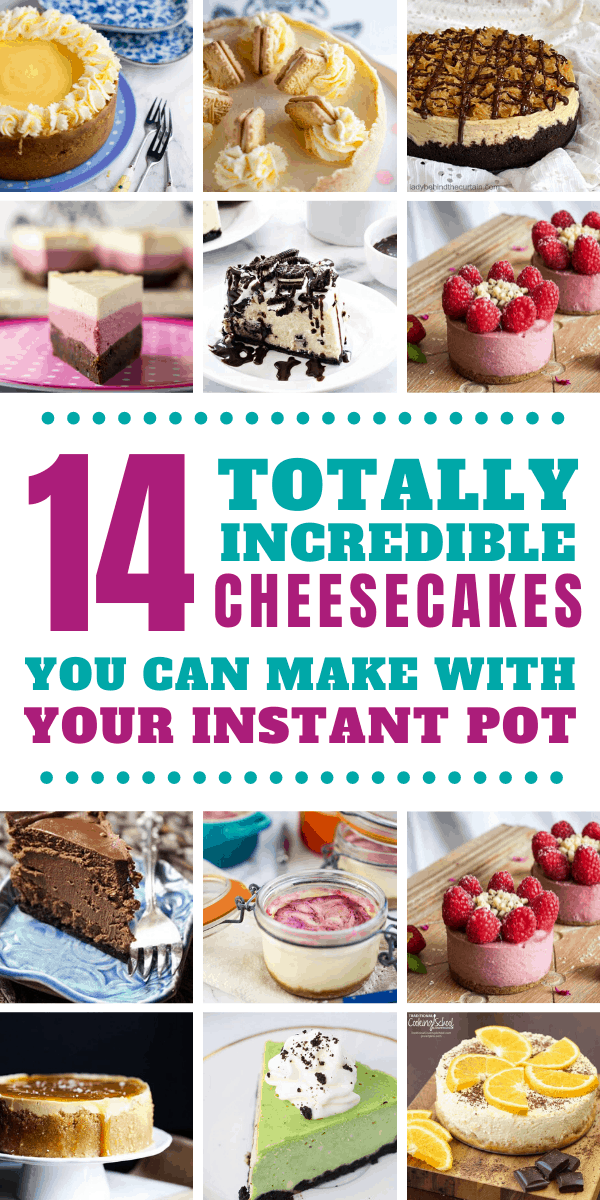 Instant Pot Cheesecake
When it comes to Instant Pot desserts there is one recipe that you really need to try… and that's a cheesecake! Seriously they taste sooooo good, and most of them can be made in under 30 minutes. If you're on the fence about buying an Instapot borrow one from a friend and make one of these cheesecake recipes… and I can bet you'll be ordering one quicker than you can say Amazon Prime!
Instant Pot New York Cheesecake #17
Before we drool over anymore recipes let's just talk Instant Pot rings for a second. You know that ring at the top that seals everything up nicely? Well it holds odours… which means if you just used your Instapot to make dinner chances are your cheesecake is going to smell just the same! That's why you need more than one ring in your collection, so you can switch them out depending on what you're cooking!
Instapot Pumpkin Cheesecake – Video
Instant Pot Custard Creme Cheesecake
Instant Pot Oreo Cheesecake
Instant Pot Samoa Cheesecake
Instant Pot Lemon and Ginger Cheesecake
Instant Pot Neapolitan Cheesecake
Instant Pot Salted Caramel Cheesecake
The Great Big Pressure Cooker Book's Chocolate Cheesecake
Instant Pot Mini Raspberry Ripple Cheesecakes
Instant Pot White Chocolate Raspberry Cheesecake Minis
Orange Dark Chocolate Cheesecake (in the Instant Pot)
Instant Pot Snowball Cheesecake
Instant Pot Mint Cheesecake