DISCLOSURE: Some of the links below are affiliate links. This means that, at zero cost to you, I will earn an affiliate commission if you click through the link and finalize a purchase. All opinions are my own, and I only recommend products that will add value for my readers.
Write mom a letter on this Mother's Day stationery that you can print out and color in.
Mother's Day Stationery Printables
Can you remember the last time you wrote a letter to someone?
The other day I found a box in the attic that was full of letters from school friends.
It's seems funny now to remember the days before we had access to email and What'sApp and Facebook to keep in touch.
But it's kinda sad too. It's so much nicer to receive a hand written letter in the mail don't you think?
I was making some journalling pages with borders you can color in and I thought I'd make a set of Mother's Day stationery too.
So you can put pen to paper and let your mom know just how much she means to you.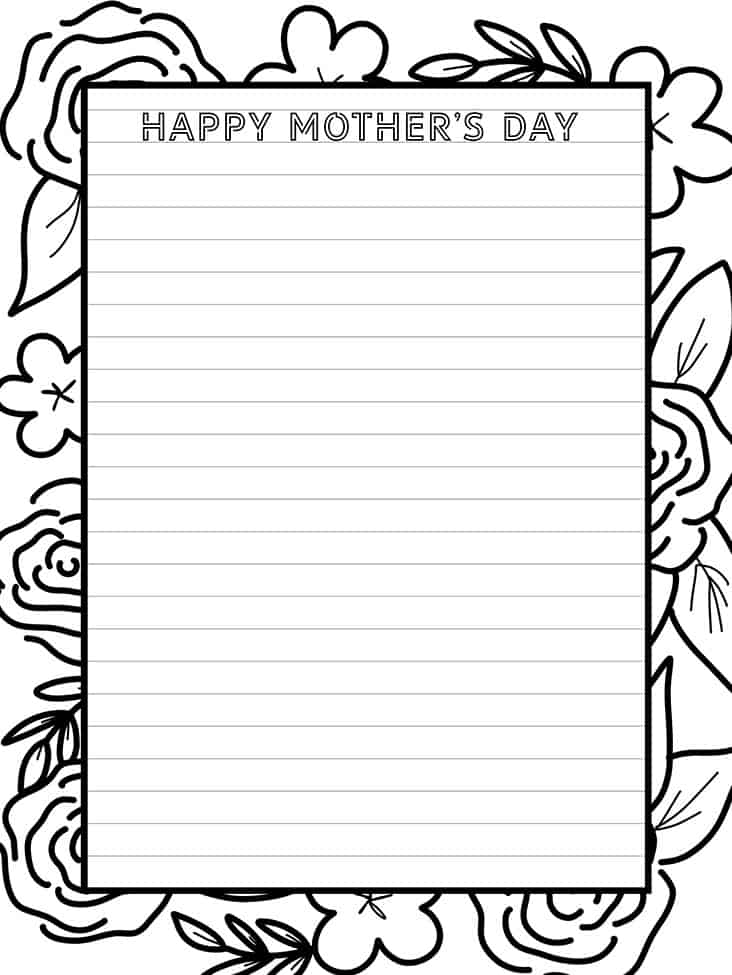 After you've colored in the borders to make the paper extra special of course!
There are three designs you can choose from. Use one page or use them all.
It all depends on how much you have to say!
Click here to get your Mother's Day stationery.
More Mother's Day Ideas Here