We love perler bead crafts and if you do to you are going to be super excited about this new collection. We've scoured the internet for the best plastic bead DIY projects we could find including some fabulous video tutorials!
As always be sure to scroll all the way to the end so you don't miss any of the great ideas.
&
---
Perler Bead Crafts

26. Daisy and Donald Perler Bead Necklaces or Headband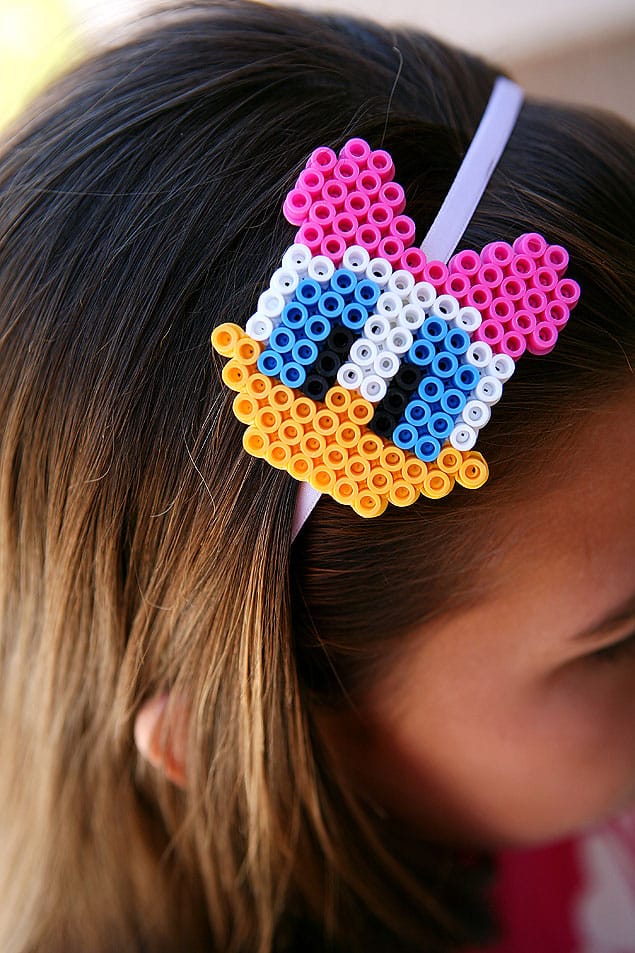 These would be perfect for your next Disney trip! The tutorial has a pattern for Donald and Daisy and shows you how to add them to a necklace or a headband.
25. Perler Bead Headphone Storage – Video Tutorial

If your headphone cables are always getting in a tangled mess at the bottom of your bag you need to make one of these!
24. Decorate Glass Ball Christmas Ornaments with Perler Beads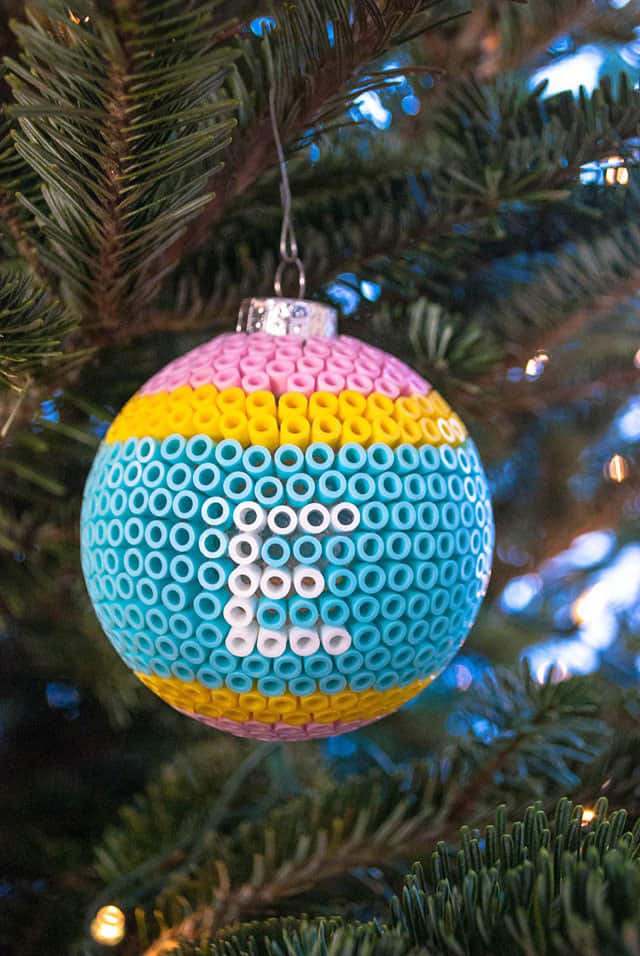 These perler bead Christmas ornaments are fabulous so make sure you pin this tutorial to your Holiday board!
23. DIY: Perler Bead Headphones – Video Tutorial

Make your headphone cord look bright and colourful with this perler bead craft.
22. DIY Geometric Fused Bead Coasters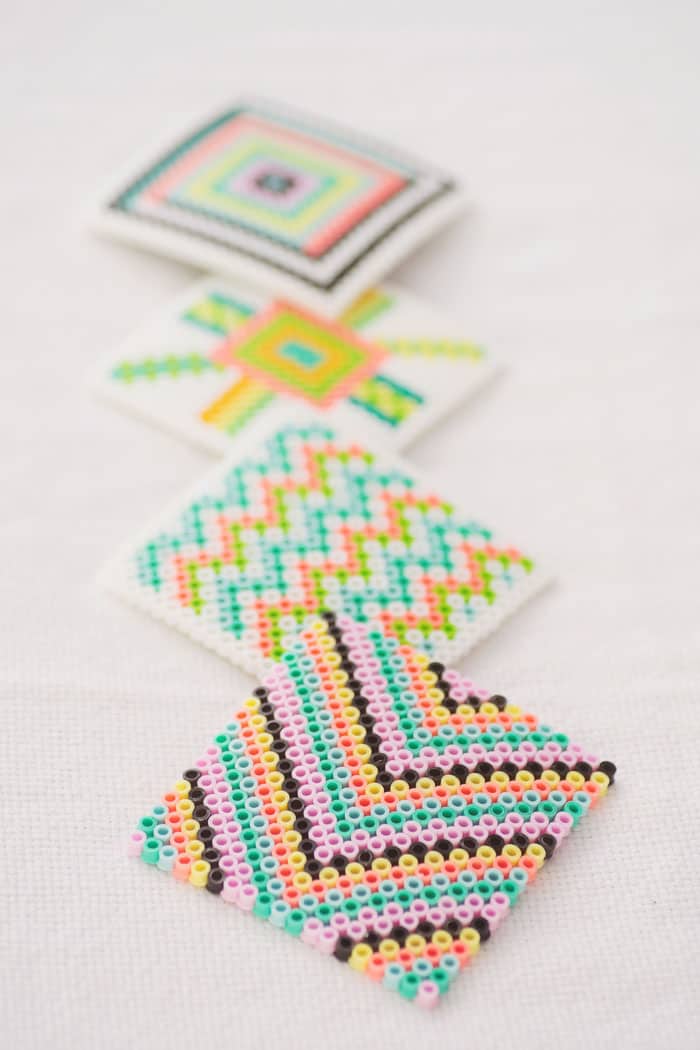 Let you imagination run wild designing a whole set of coasters.
21. How to Make Perler Bead Monograms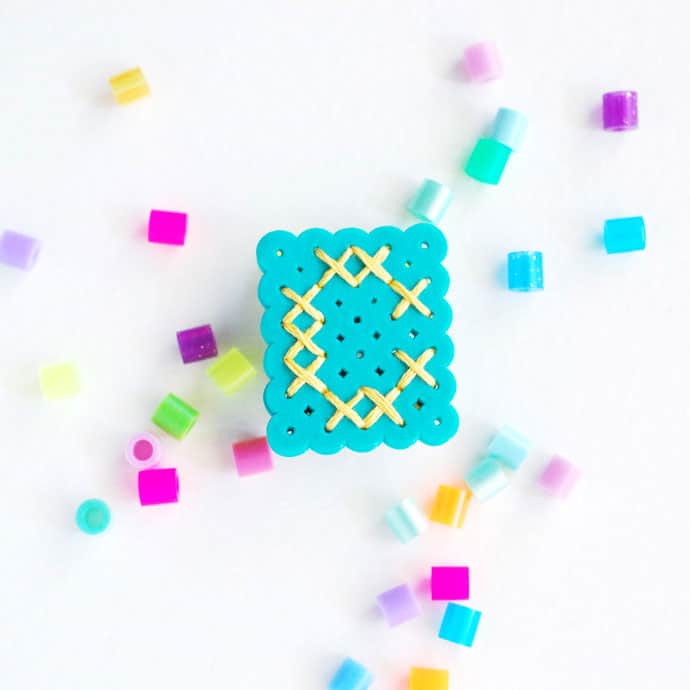 These little monograms are super cute and could be used as buttons, fridge magnets or even as a pendant on a necklace!
20. Perler Bead Fruit Keychain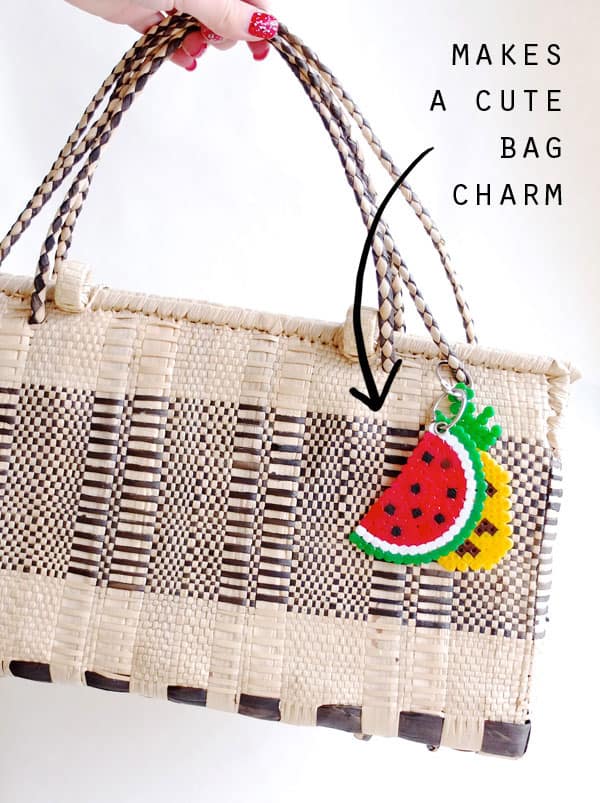 These little perler bead fruits are adorable and perfect for keychains or bag charms.
19. Perler Bead Tray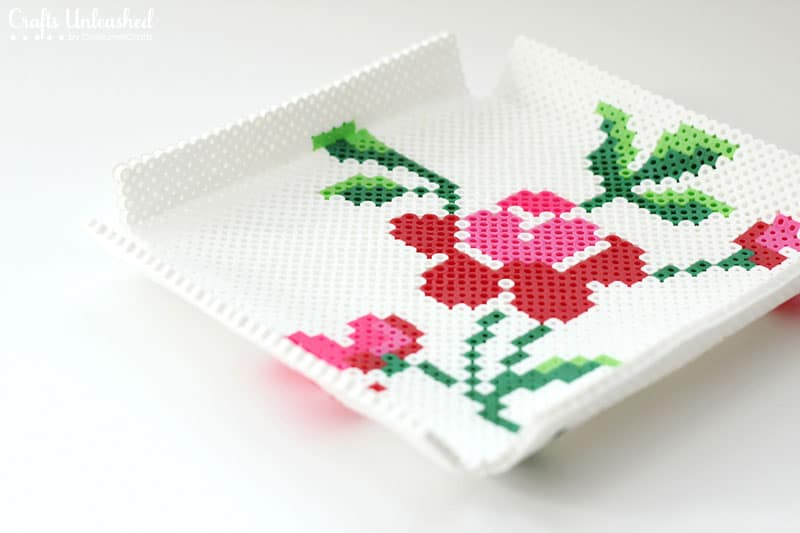 These trays are perfect for filling with candy, or even as a place to keep your rings and earrings safe.
18. Hama Bead Bracelet DIY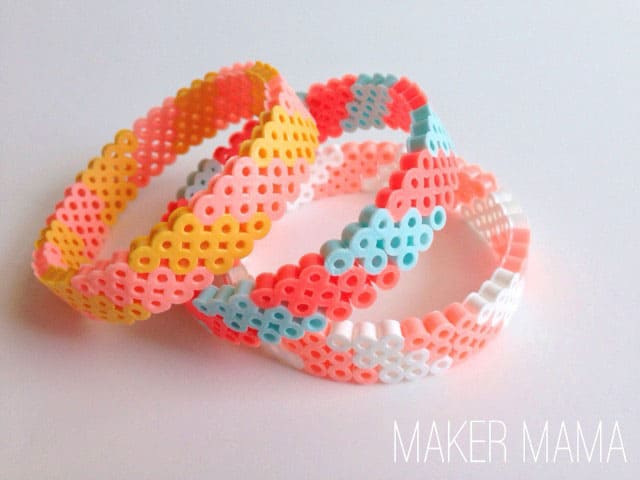 Once you make one of these bracelets you'll be busy designing one to match every outfit in your closet!
17. DIY Perler Bead Clock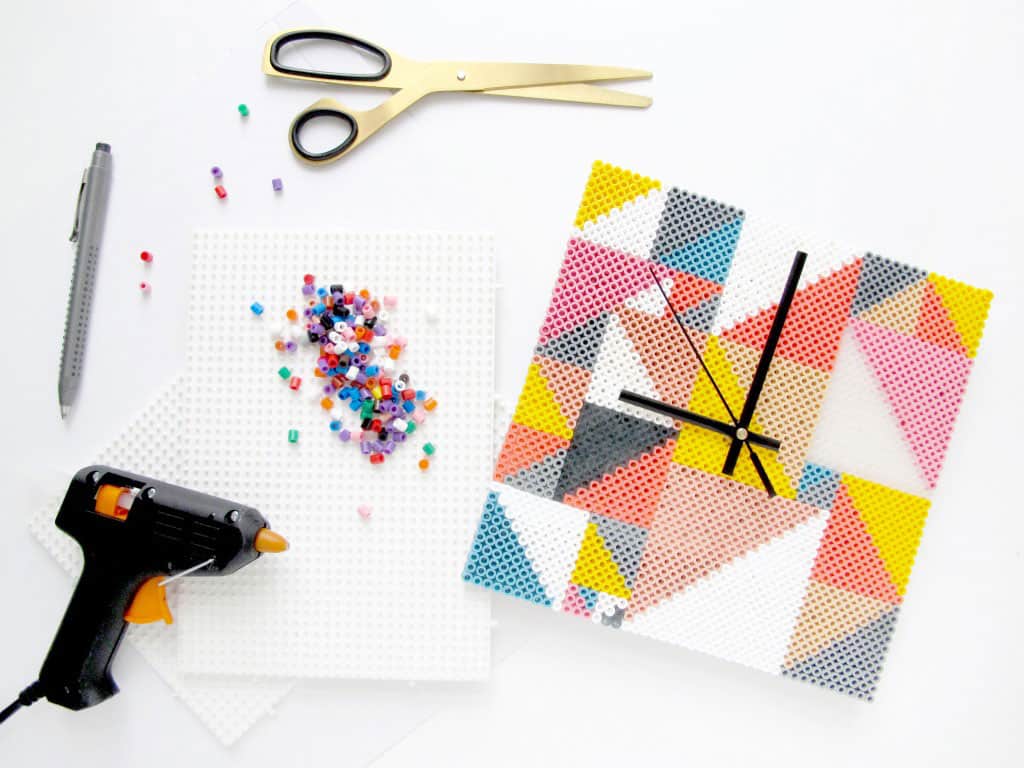 Why not make a clock using perler beads for the nursery or even as a house warming gift! You can get the clock fitting here.
16. DIY Perler Bead Pencil Case – Video Tutorial

Here's a perler bead craft to keep the kids out of mischief before they go back to school – weaving a new pencil case!
15. Perler Bead Buttons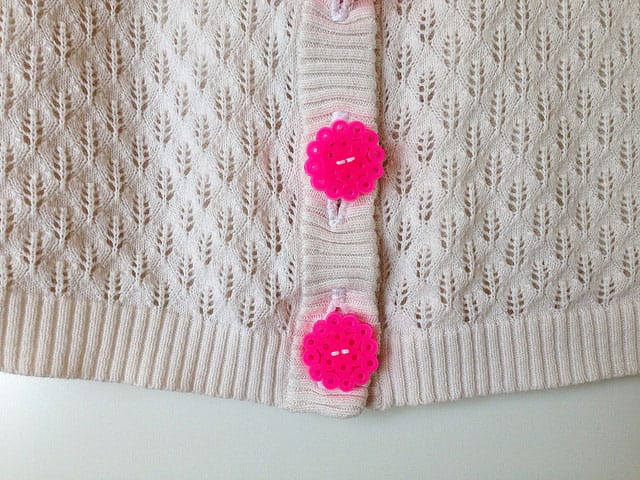 How cute are these perler bead buttons!
14. Perler Bead Drink Cover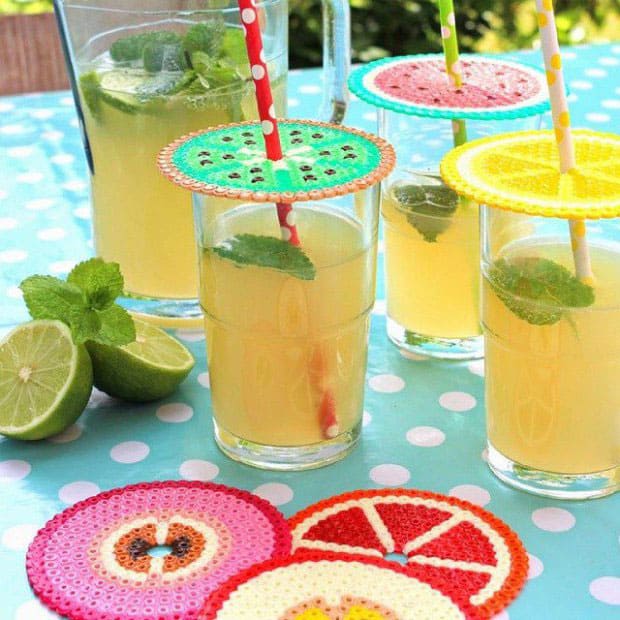 Keep the bugs out of your drink this summer by making these cute glass covers. You'll need to use one of these round perler bead boards and don't forget to leave a hole for your straw in the middle|
13. Perler Bead Craft Notebook Cover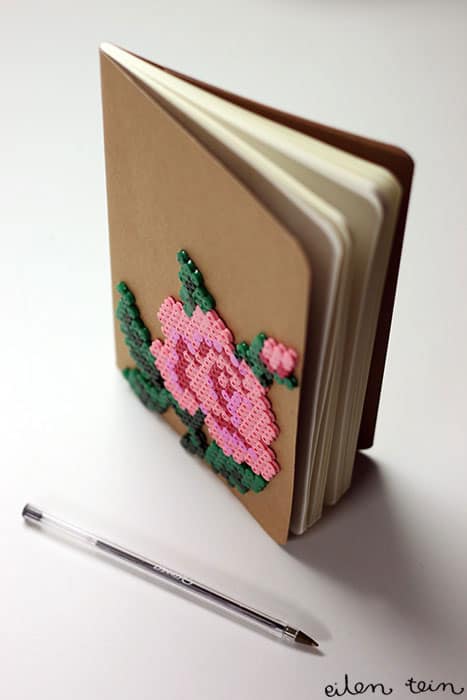 Here's a fun way to decorate a plain notebook with your favourite bead design. The tutorial is in Finnish so be sure to hit the translate button at the top of the page.
12. DIY: Fruity Back to School Perler Bead Charms – Video Tutorial

Here's some perfect back to school Perler bead crafts you can do with the kids.
11. DIY Hama Bead Bunting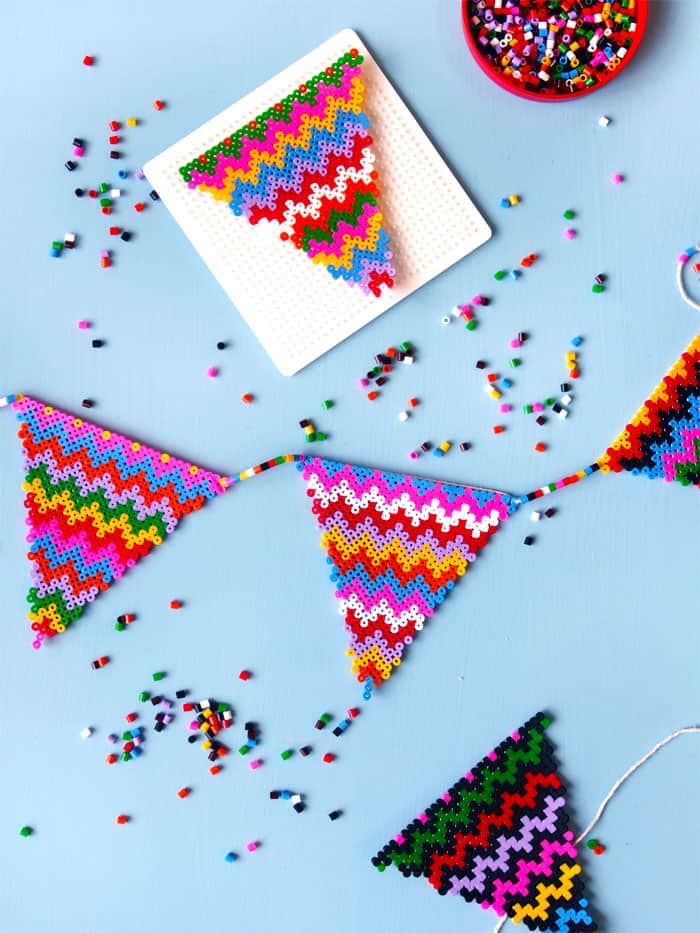 This fabulous bunting would be great for a nursery, a birthday party or just adding some fun decor to the playroom or even your office space!
10. DIY 3D Perler Bead Geometric Planters – Video Tutorial

If you are a succulent fan then check out this video which shows you how to make the most fabulous geometric style planter. They'd make great teacher gifts too.
9. Perler Bead Purse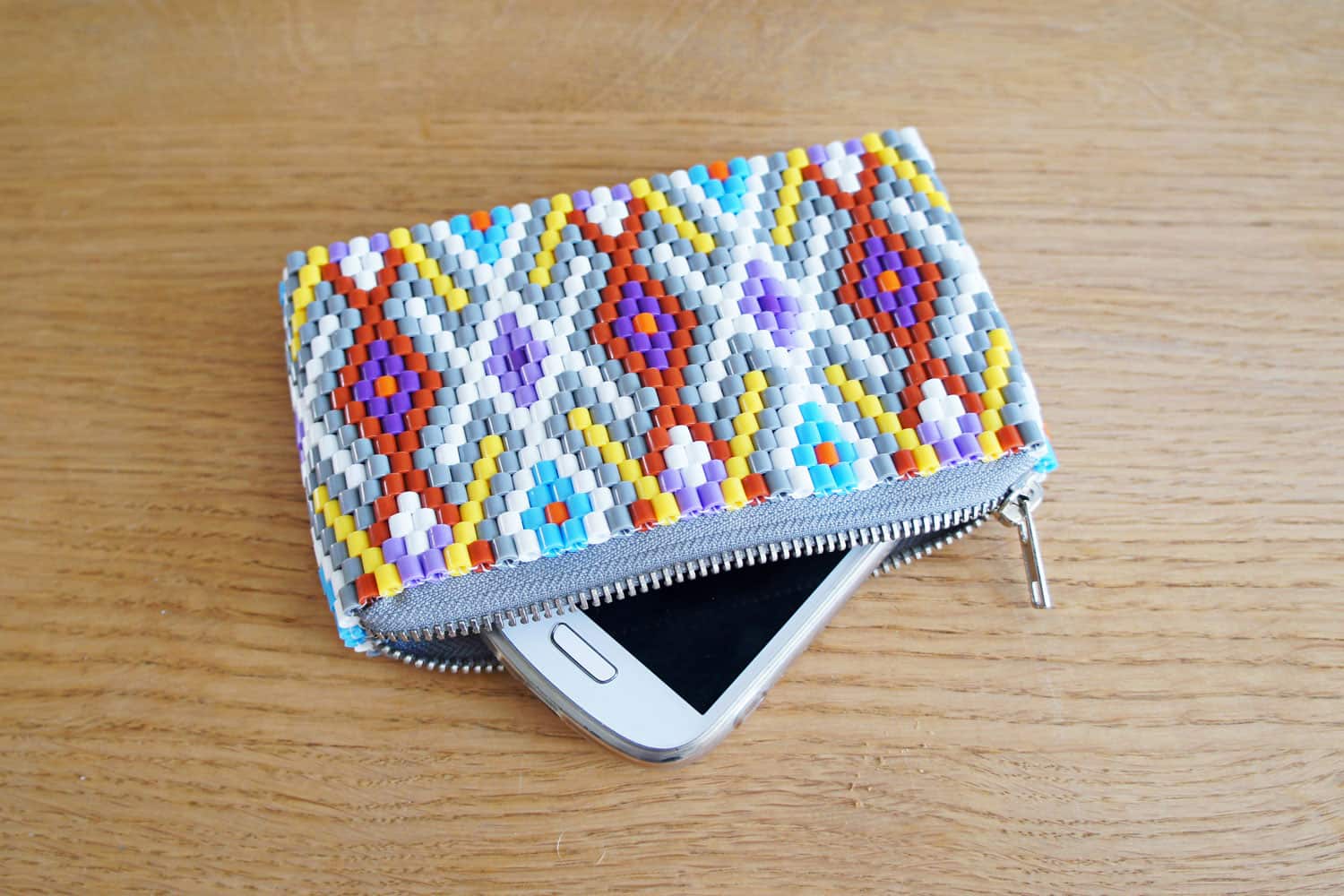 We love this idea for making a small clutch for your phone or makeup with beads.
8. Chevron Perler Bead Necklace Tutorial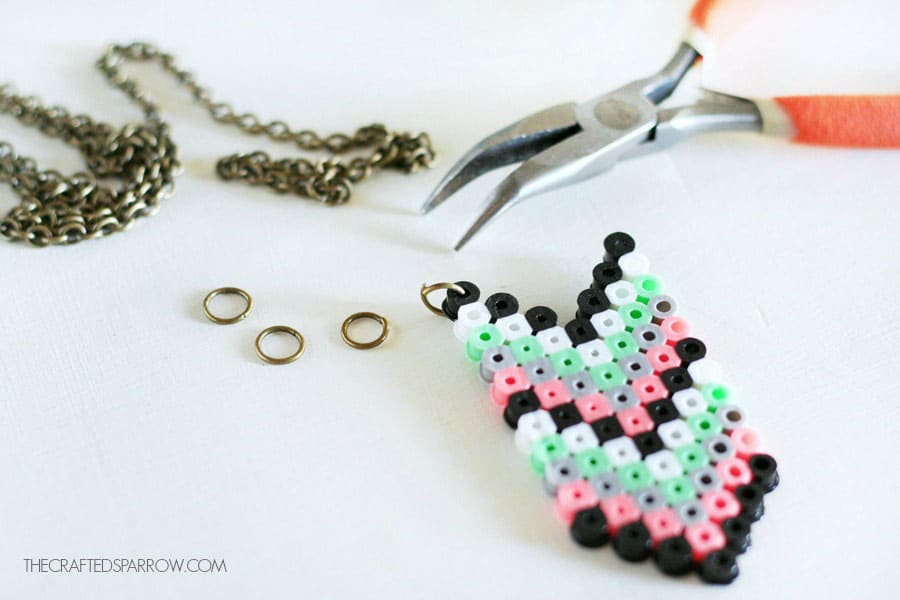 Make yourself a stunning chevron pattern necklace in colours to match your outfit.
7. DIY Phone Cases made from Perler Beads!

If you're just not inspired by any of the phone cases available to buy why not make your own with your perler beads!
6. DIY Perler Beads Fruit bowl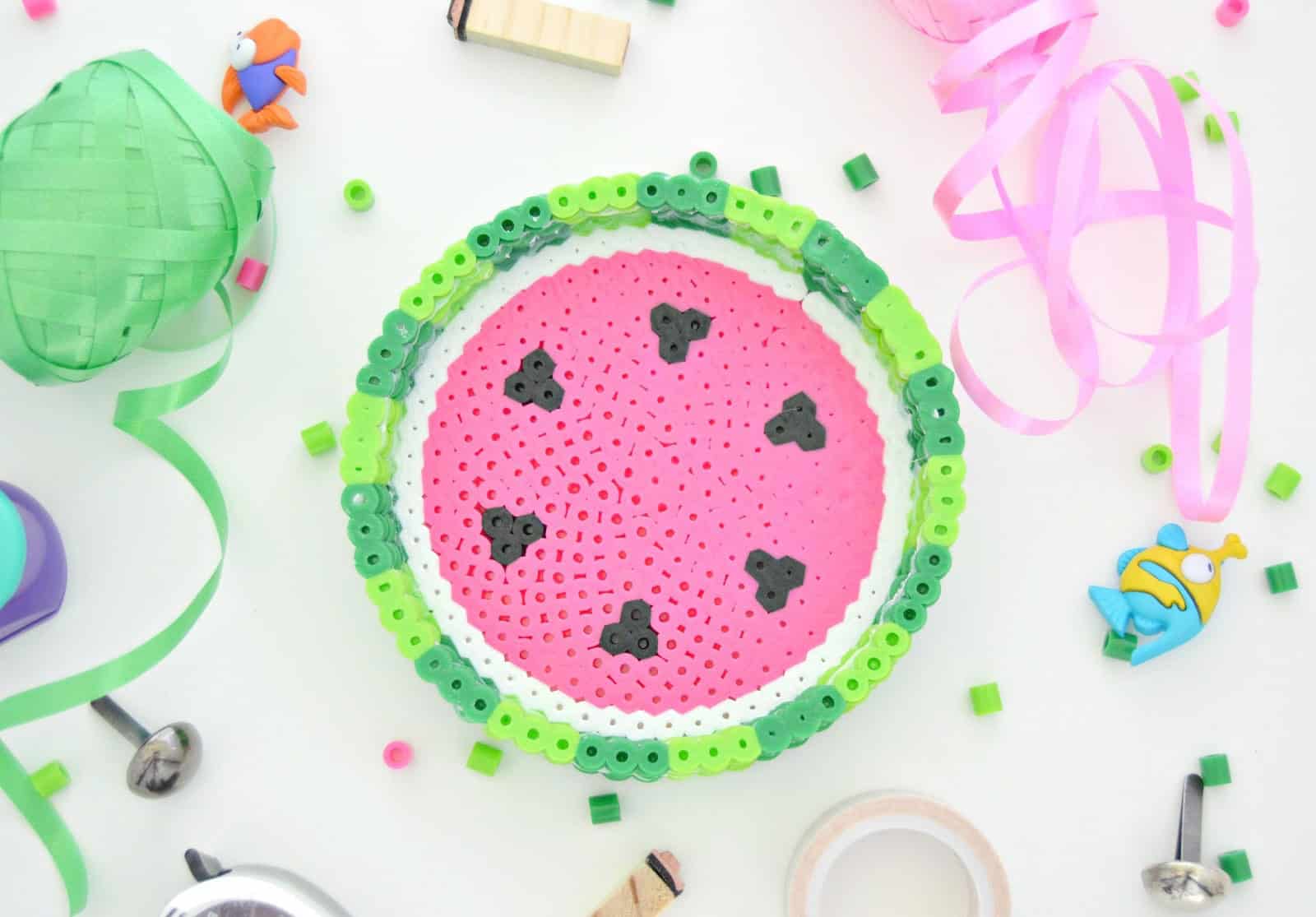 We LOVE this watermelon bowl because it's so bright and cheeful! Use it for fruit, or stationery, or even jewellery.
5. Perler Strawberry Plant Marker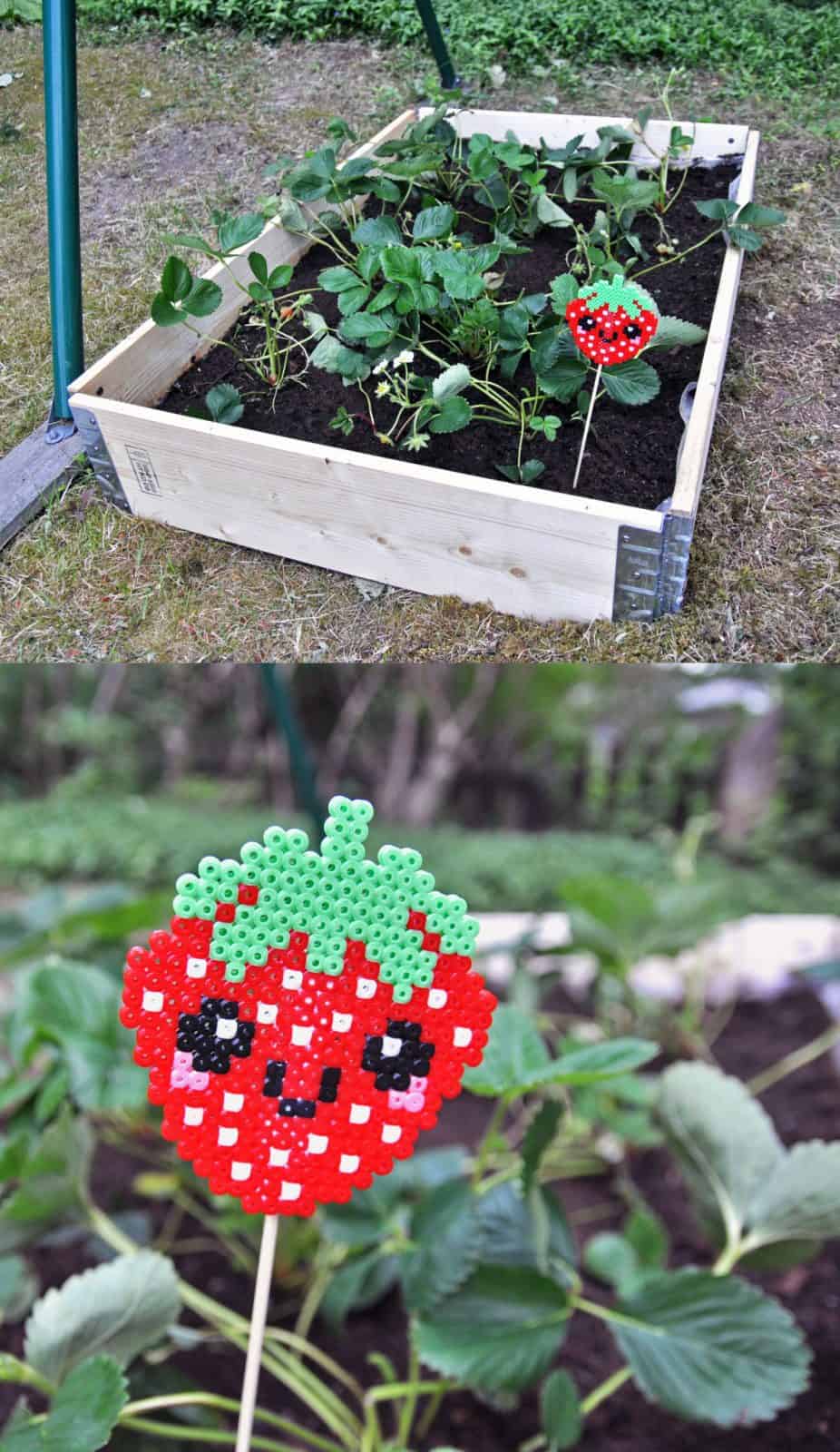 If you need some markers for your vegetable patch it's time to break out the perler beads!
4. Perler Bead Trivet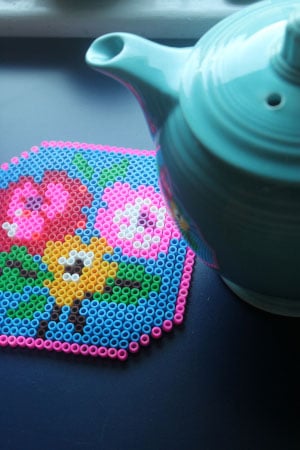 Did you know you can use your perler beads to make a handy trivet for your tea pot? And here's an even better tip. Use cross stitch patterns for your perler bead designs!
3. DIY Perler Bead Desk Organizer – Video Tutorial
https://youtu.be/lRZKL4r5PGA
If your desk is looking cluttered and you need a way to organize your stationery and pens check out this video tutorial that shows you how to make your own desk organizer from perler beads!
2. Perler Bead Woven Planter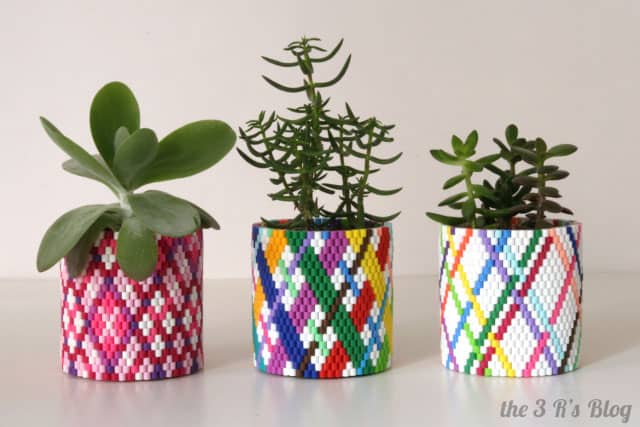 Take a cheap planter and turn it into something special by weaving a perler bead cover.
1. Perler Beads Phone Cover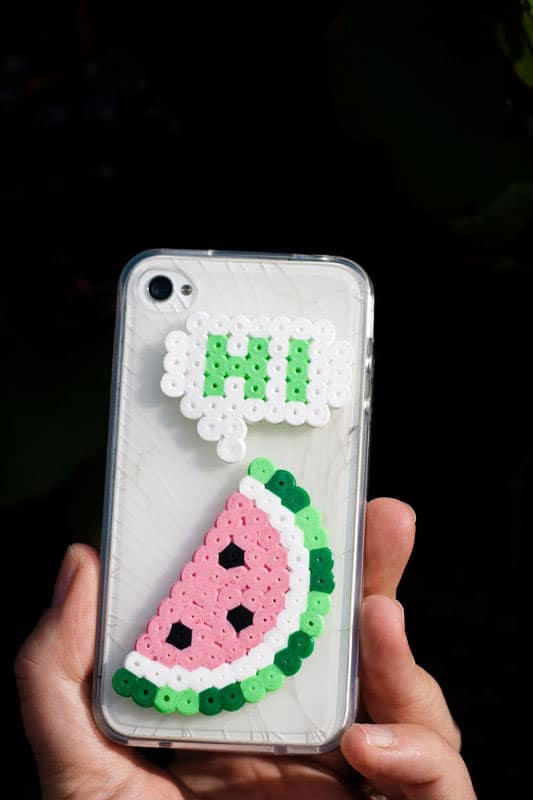 Use your favourite perler beads pattern to make a unique phone cover so you never get your phones muddled up again!
Tell your friends! Click on the picture below to share this collection on Facebook!