DISCLOSURE: Some of the links below are affiliate links. This means that, at zero cost to you, I will earn an affiliate commission if you click through the link and finalize a purchase. All opinions are my own, and I only recommend products that will add value for my readers.
8. Avocado and Kale Green Smoothie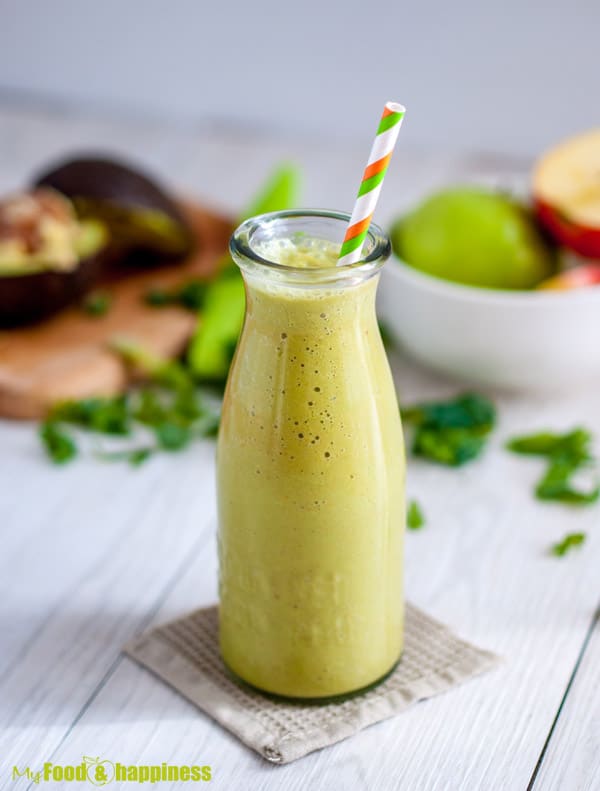 Found it here >> My Food and Happiness
The avocado in this smoothie makes it deliciously creamy and the red apple gives it just the right amount of sweetness.
7. Kale Avo-Berry Smoothie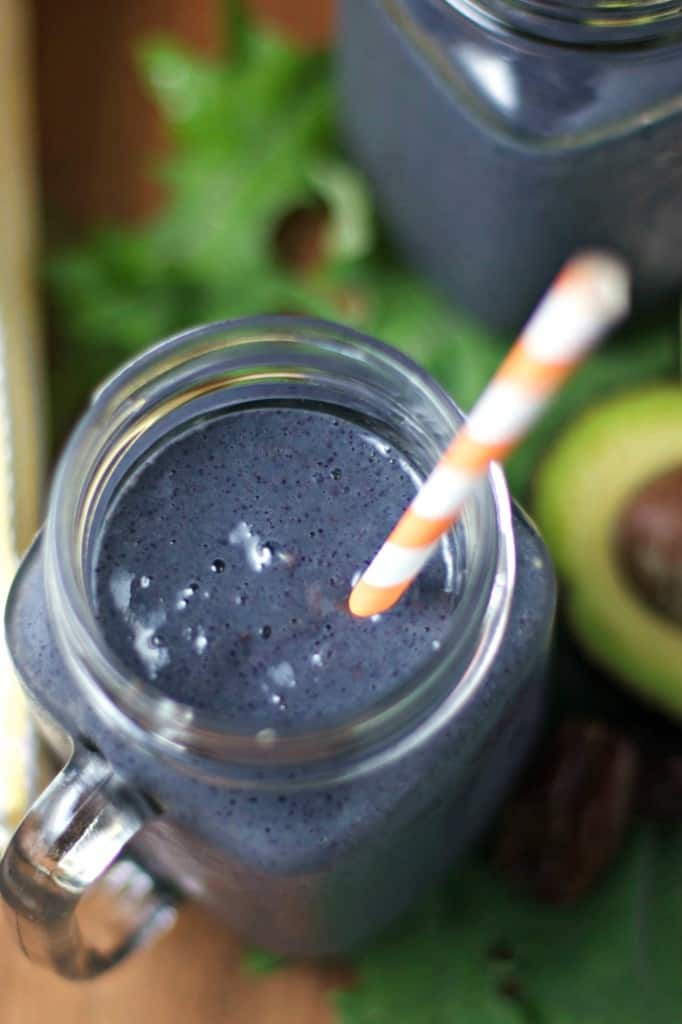 Found it here >> Begin with Nutrition
Wow would you just look at that striking colour! This delicious kale smoothie includes blueberries, avocados and spirulina for a smoothie loaded with antioxidants and healthy fats!
If you need some Spirulina you can find some here.
6. Kale Watermelon Smoothie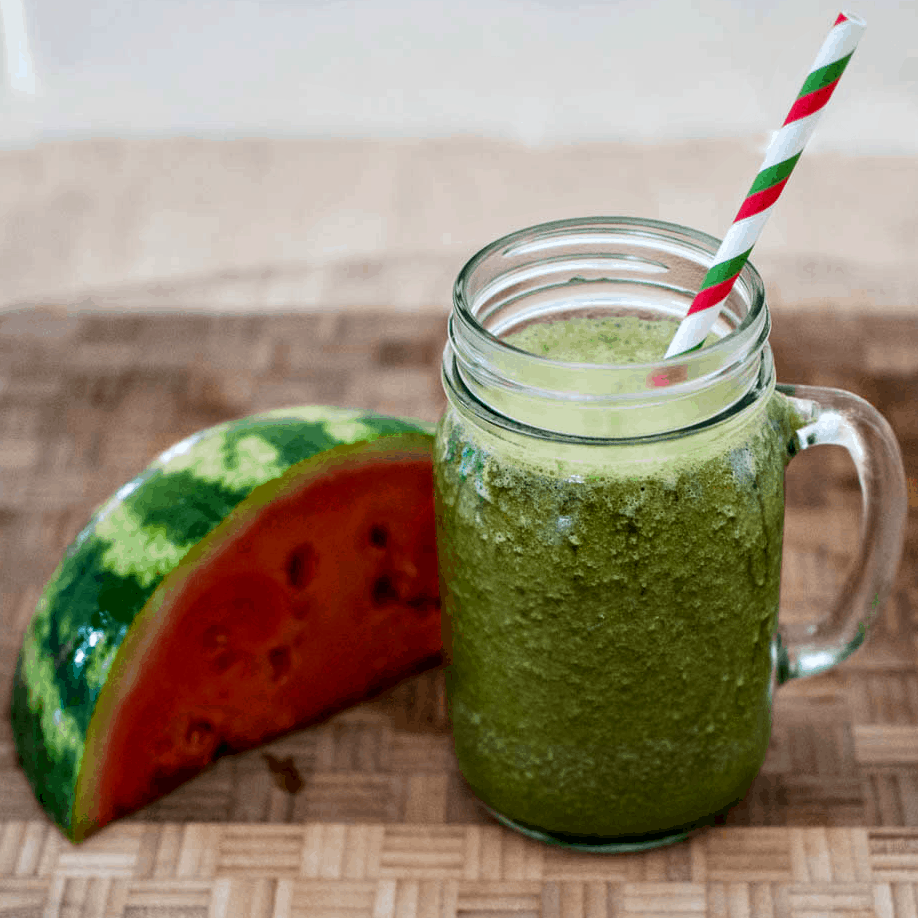 Found it here >> Upstate Ramblings
If you don't like milk or yogurt in your smoothies check out this recipe because it's made with only fruit and veggies.
5. Crazy Healthy Smoothie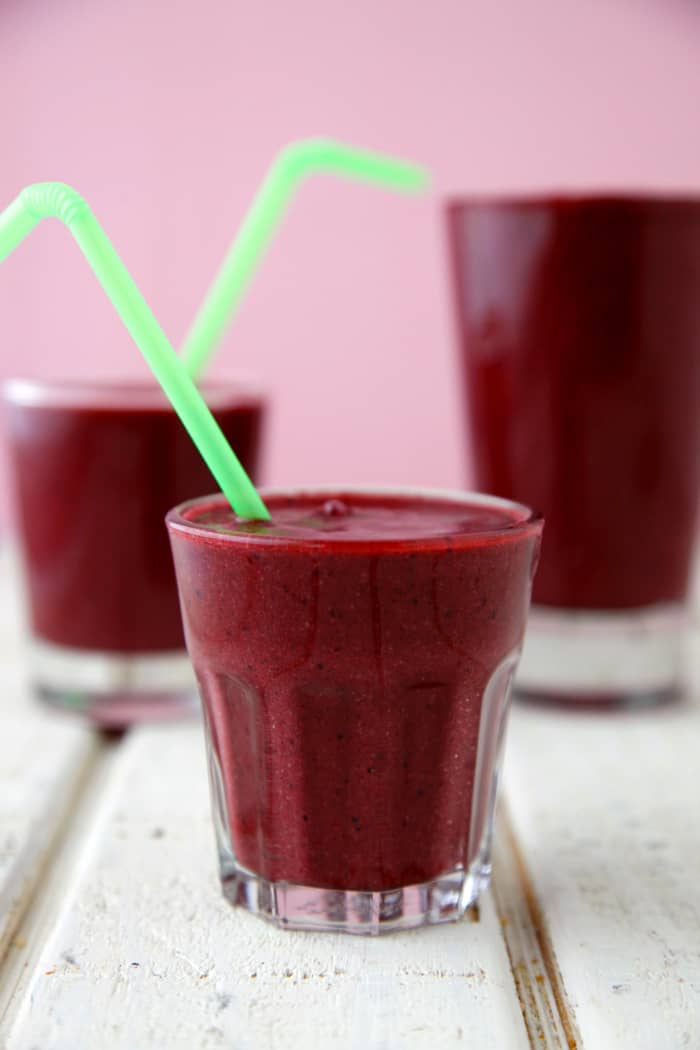 Found it here >> Weelicious
If you're looking for a Kale smoothie that the whole family can enjoy together then this one is a winner.