If you're looking for some creative ways to announce your pregnancy to the new grandparents you are going to love the ideas we've got for you today!
This post may contain affiliate links, which means I may receive a commission if you click on a link and purchase something. As an Etsy and Zazzle Affiliate I earn commissions from qualifying purchases.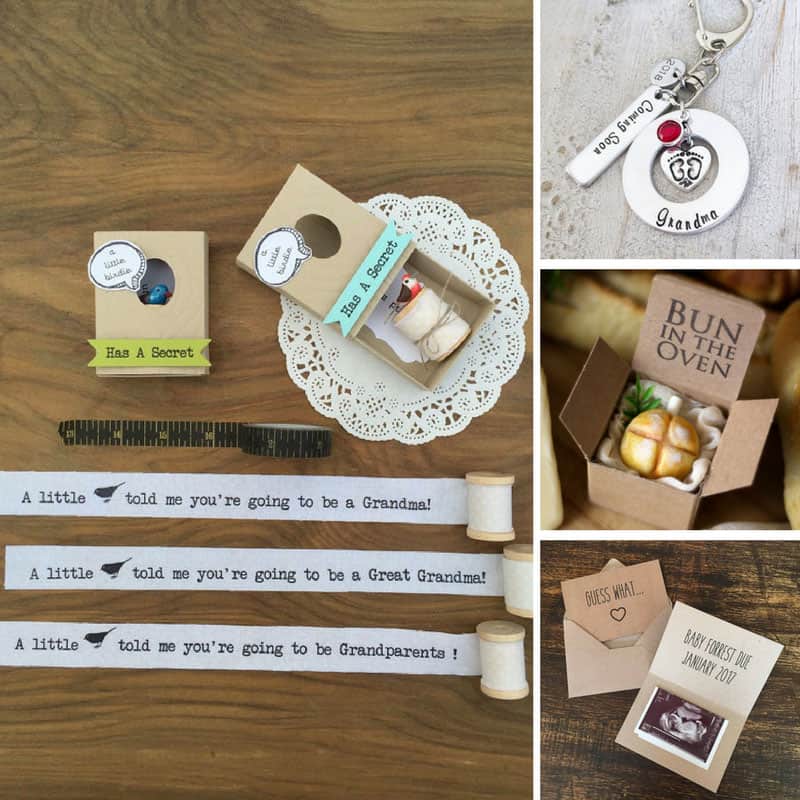 Precious Ways to Announce Pregnancy to Grandparents

If you've been holding on until the "right" time to let your parents and in laws know your big news you'll love the "you're going to be grandparents" gifts we've got today.
These creative ways to announce your pregnancy will be treasured just as much as the news itself!
Bun in the Oven Pregnancy Announcement
Rustic Pregnancy Announcement with Scan Photo
Grandparent Pregnancy Announcement
Only The Best Grandma and Grandpa Mug Set
A Little Birdie Told Me… Pregnancy Announcement
Chalkboard Frame Countdown to Grandma
Grandparent Pregnancy Announcement Bodysuit Onesie
Look After My Booties Pregnancy Announcement
Pregnancy Reveal to Grandma Keyring
[text-blocks id="19334″]