This post may contain affiliate links, which means I may receive a commission if you click on a link and purchase something. As an Etsy and Zazzle Affiliate I earn commissions from qualifying purchases.
The unity candle ceremony is a wonderful union ritual that can be included in your wedding. Read on to find out whether it's the right choice for you!
When you're planning your wedding there are so many things to think about.
The guest list, the location, the color scheme, the decor, the cake, and of course your dress!
One of the most important parts of your wedding is the ceremony, and the traditions and rituals you choose to represent you and your partner as individuals and the coming together of the two of you as a married couple.
Today we're going to take a closer look at the unity candle ceremony, which is a wonderful ritual that symbolizes your union as a couple and can be extended to include your close family or all of your wedding guests.
The Unity Candle Ceremony
How does a unity candle ceremony work?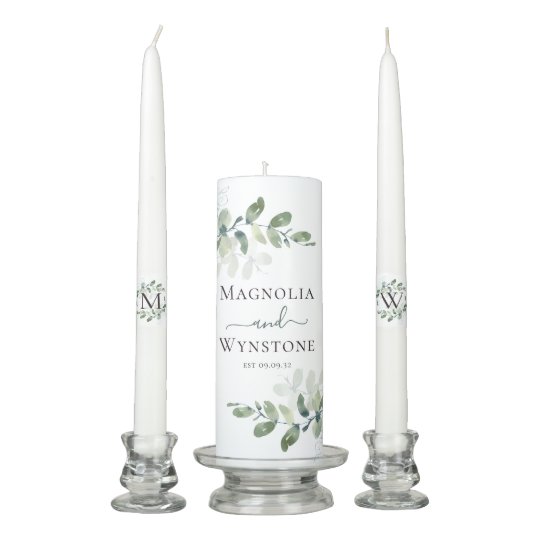 A unity candle ceremony uses at least three candles to show the coming together of the two of you as a couple.
A unity candle set has three candles.
A large pillar candle and two tall taper candles.
The tall candles represent you as individuals and you use those candles to simultaneously light the larger pillar candle which represents your union.
What does a unity candle represent?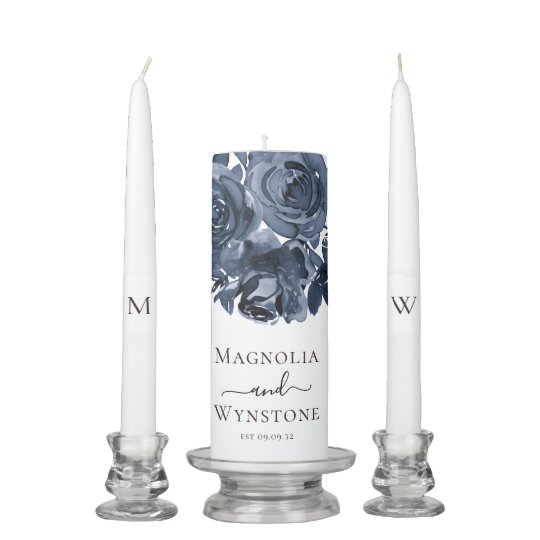 There are many versions of the unity candle ceremony and each represents something a little different.
Traditionally your mothers light your individual candles for you and then you each use your candle to light the pillar which represents the coming together of your two families.
If you have children of your own and are forming a blended family unit you might like your children to light your individual candles so that they are a part of this important ritual.
Once you have used the individual tapers to light your pillar candle you can choose to blow out your own candles, or you can leave them lit to symbolize that while you are now a couple you have not lost your own individuality.
Who lights the candles if your mom has passed away?
If your mom has passed you might consider a memorial table where you can set out her photograph and a candle which can be lit by the officiant or another family member.
The flame of this candle can then be used to light your unity candle taper.
What do you say in a unity candle ceremony?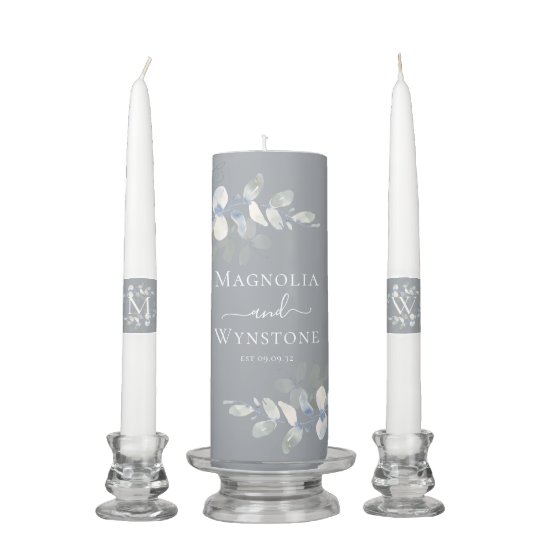 Your officiant will guide you through the candle lighting ceremony.
Many will have a choice of "scripts" so you can decide which wording most suits you as a couple. You could also write your own words.
You can see some sample wording over at Officiant Eric's website.
Alternatively, you might like to ask a loved one to sing, recite a poem or give a reading while you light the candles.
Where can we buy personalized unity candles?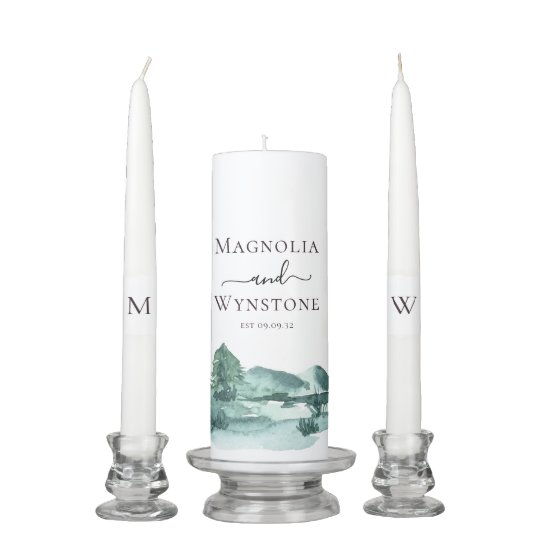 We sell personalized unity candles in our Remember When Designs Zazzle store. Custom unity candles become treasured keepsakes as a memory of the unity ritual. You can see our bestselling designs here.
Do we need a unity candle holder?
You will need a candle holder set for your unity candles.
Simple glass holders are a lovely choice and you can order them online from Amazon or Etsy.
What is a reverse unity candle ceremony?
A reverse unity candle ceremony includes your wedding guests in the ritual.
Each guest is given a small candle to hold and you each take your individual candles and light the candle of the guest sitting at the end of each row.
They then use their lighted flame to light the candle of the guest sitting next to them.
As the flame is passed around it symbolizes the love they all have for you as a couple.
The reverse unity candle ceremony is probably most suited for intimate weddings with a small group of close family and friends.
If you have a large guest list it could take a long time to pass the flame around and could become more of a fire hazard than a loving ritual!
Is the unity candle a Catholic tradition?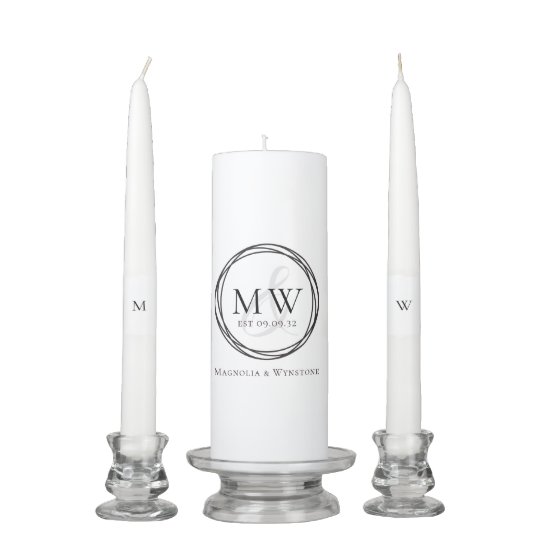 The unity candle ceremony is often mistaken to be a Catholic tradition.
It's not part of the traditional Catholic Wedding Ceremony at all.
In fact, in some Catholic churches, the ceremony is prohibited so you will need to talk to your pastor before including it in your ceremony.
What religion uses unity candles?
The unity candle ritual isn't a religious ceremony. It's a secular ritual that has become more and more popular in recent years.
As the ceremony isn't tied to any particular faith it is included in many wedding ceremonies, if you are getting married in a church it is best to talk to your wedding officiant to see if they are allowed.
Where does the unity candle go in the ceremony?
Ask your officiant about their views on the unity candle and how it fits with the wedding ceremony order.
Usually, the individual candles are lit at the beginning of the ceremony and then the lighting of the unity candle ritual happens after you have said your vows and given your rings.
What should we do with the unity candle after the wedding?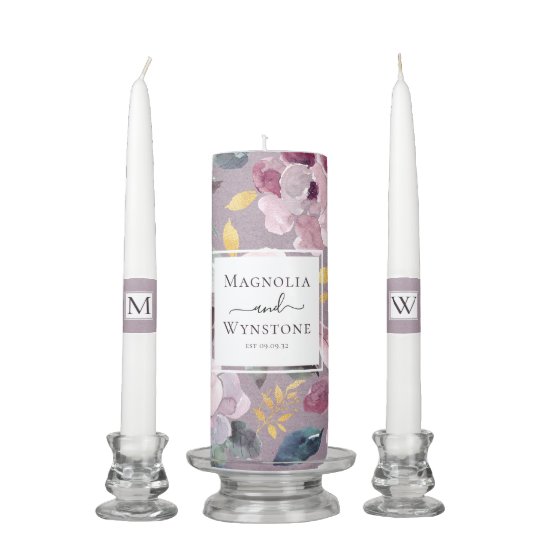 Your candles are a symbol of your unity so you may choose to have them on display in your home after the wedding.
Some couples store theirs away in a memory box with other keepsakes and photographs from their wedding day.
You might also like to use it as an anniversary candle set and relight them each year on your anniversary to remind yourselves of the vows you shared on your wedding day.