This post may contain affiliate links, which means I may receive a commission if you click on a link and purchase something. As an Etsy and Amazon Associate I earn commissions from qualifying purchases.
If you are looking for baby boy room ideas you are in the right place. We have collected up some of the most amazing nursery designs we could find. From modern and bright, to eclectic and vintage there is something here to suit every taste.
[quads id="1″]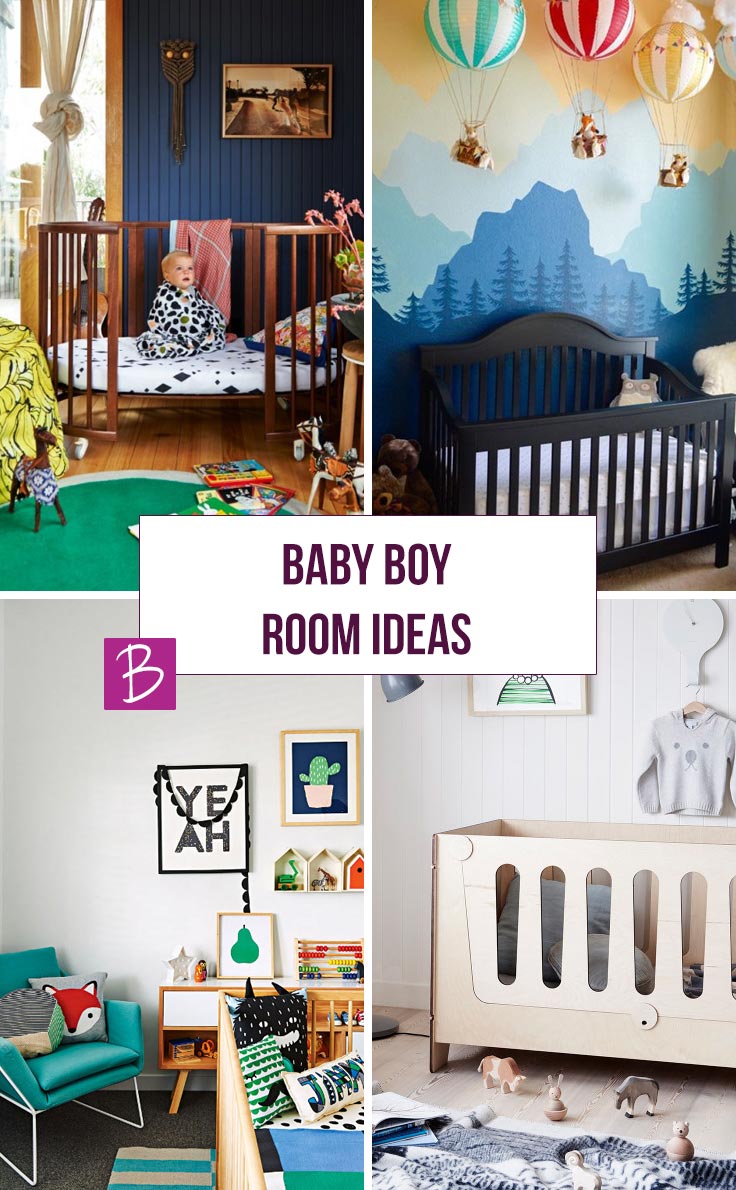 [quads id="2″]
---
See also…
---
Baby Boy Room Ideas (Pictures)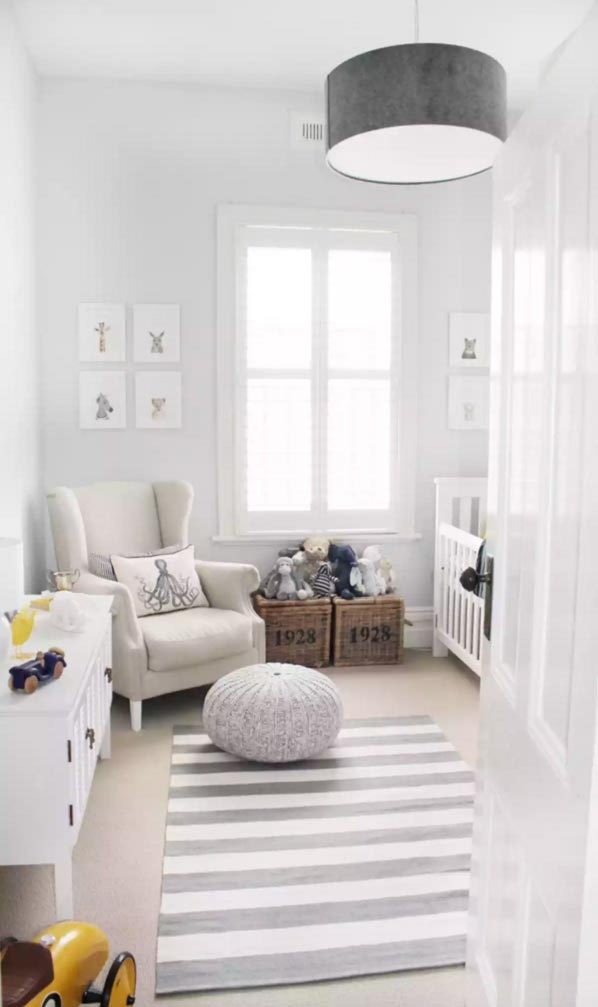 Here's another boy's nursery that uses gray but this time it's combined with a lot of white and a few splashes of yellow. It looks like such a calm and airy space with a real nautical feel to it. And what little boy would not love that yellow race car? [Lay Baby Lay]
---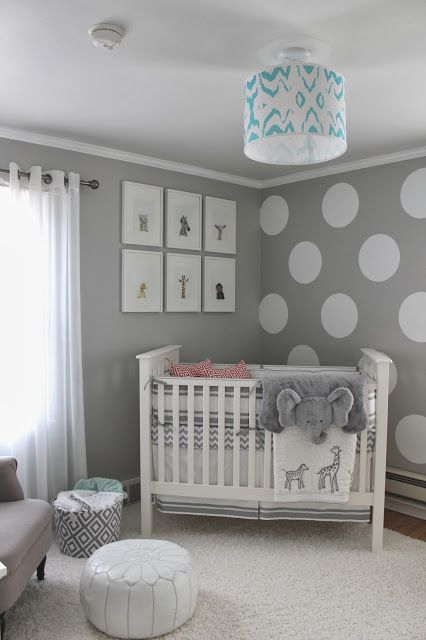 This nursery was actually designed as a gender neutral room because mom was keeping the gender a surprise. We love those huge white spots on the wall that give the room so much character. The little details are so beautiful here, right down to those gorgeous glass apothecary jars used to hold teeny tiny socks and hats. [Six 2 Eleven]
---
You would never believe that this beautiful and serene baby's room used to be a home office filled with coveted treasures. The blue and white colour palette gives it a seaside feel and the inside of that closet is just pure genius. It really does have a place for everything you could possibly need to care for a baby boy. [Container Store]
---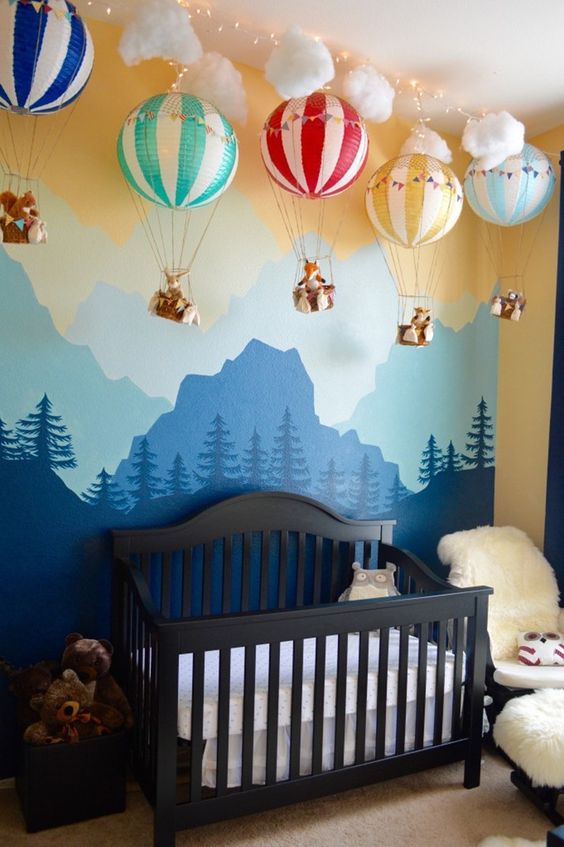 This woodland theme is so unique and just perfect for a little boy's nursery. The hot air balloons strung above the crib will give him something to gaze at, and that mural is just stunning. The day bed is a great addition so mom or dad can be comfortable during night time feeds. [Project Nursery: JSwann]
---
[quads id="3″]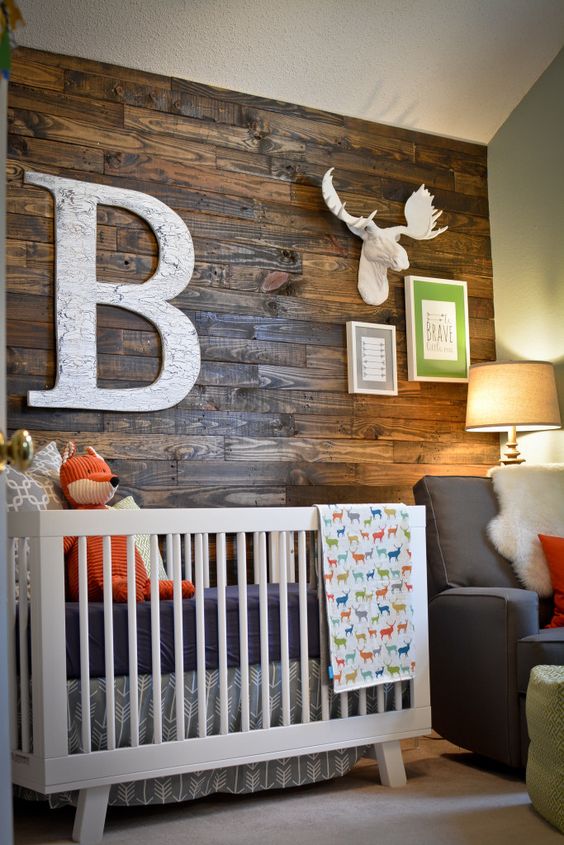 Here's another woodland theme for a baby boy's room, but this time there's a wooden accent wall to really bring some warmth and character into the space. The owl wall hooks by the changing table are a great place to hang baby's next outfit, and the wire baskets keep the diapers and wipes neat and tidy. [Project Nursery: Meagan Taylor]
---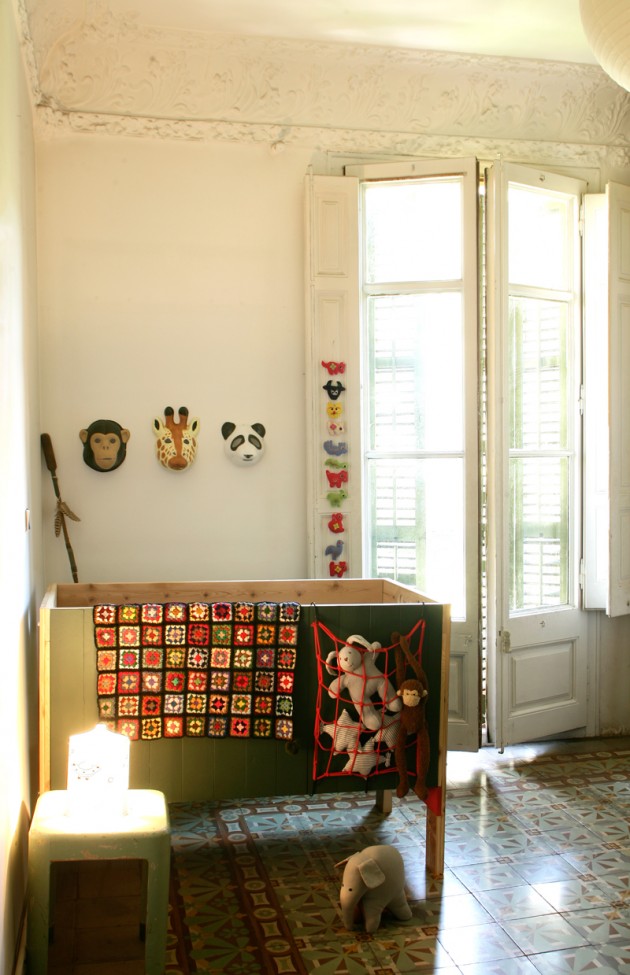 Sometimes a room just comes together with a few gorgeous pieces like this wooden crib. We love how simple this room is, brought to life by the animal masks and the family photos tacked to the wall. [Room to Bloom]
---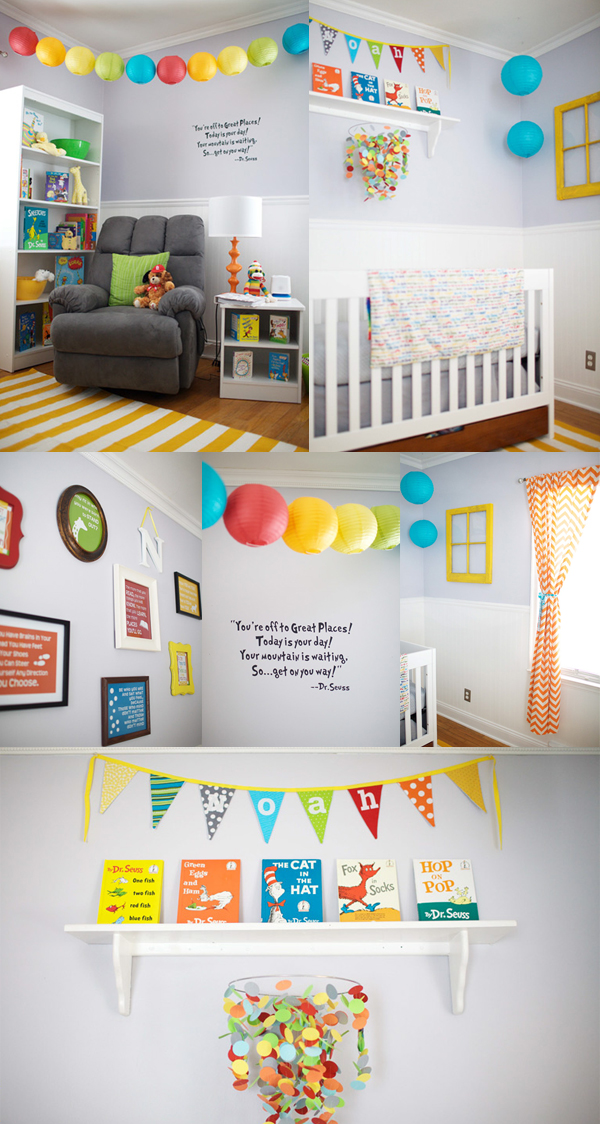 When you're gathering ideas for your baby boy's room let everything and anything inspire you. Like the cover of a favourite children's book. This colourful nursery is such an inviting space and the colourful lanterns strung round the room bring some pop! [Belle Bebes]
---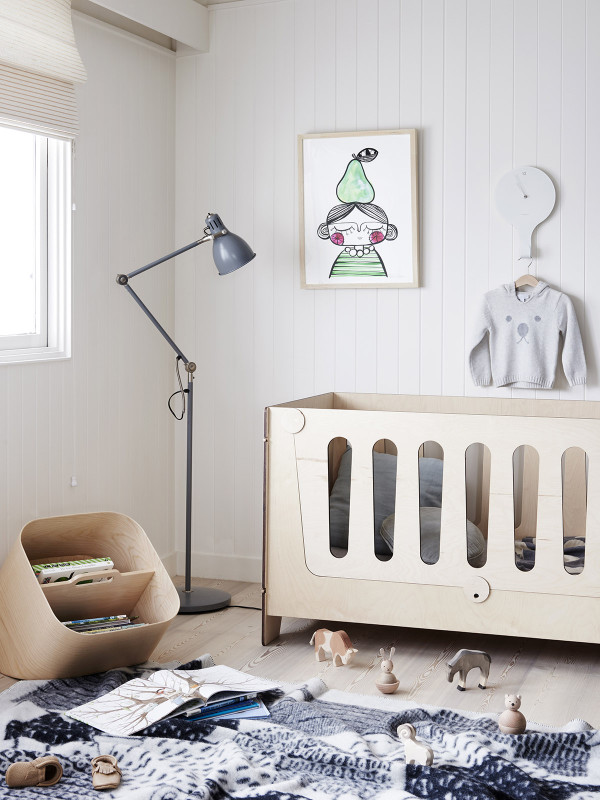 This simple cot (which turns into a toddler bed and then a desk) is simply stunning, add a comfortable rug for the floor and somewhere to store favourite books and you have a perfect baby's room. [The Design Files]
---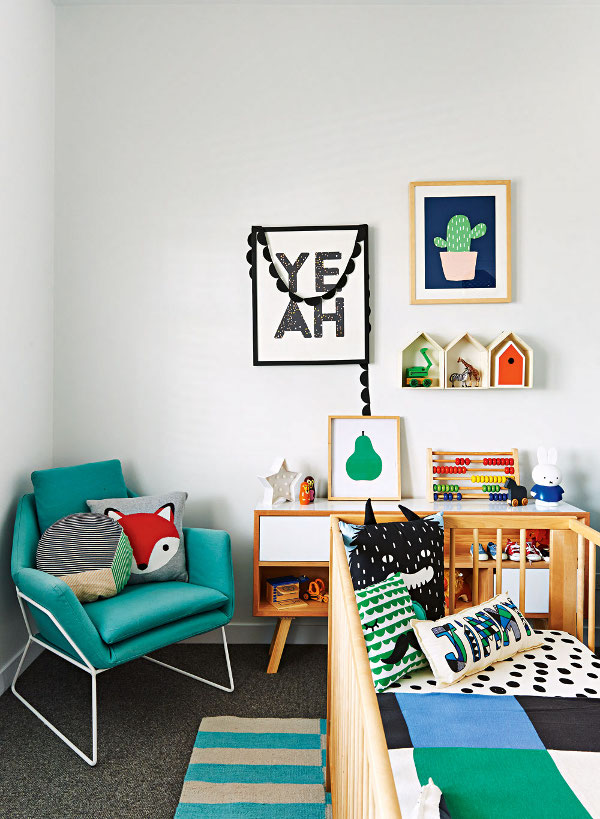 If you only have a small space for your baby's room don't be afraid to use bold, bright colours to really add some character. [Desire to Inspire]
---
---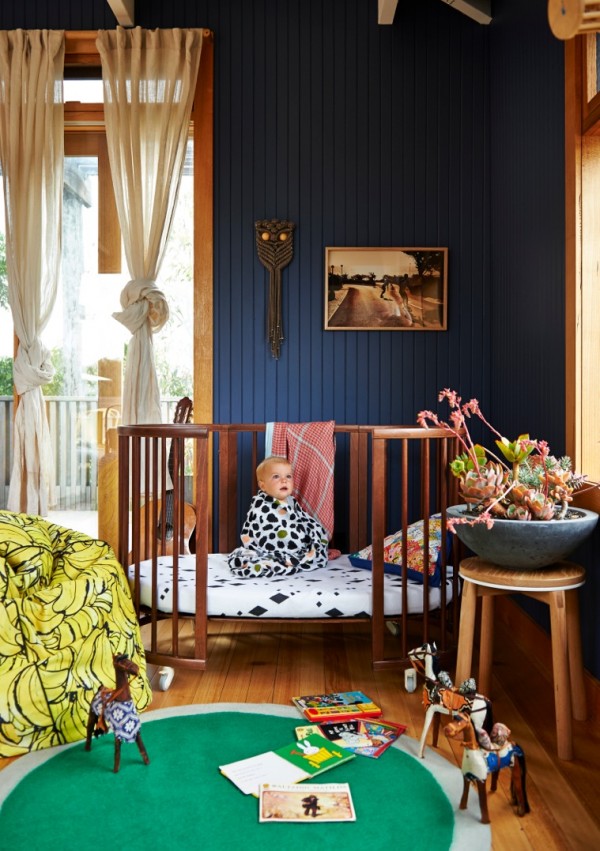 We love this space. That bold dark blue on the wood panelled wall is so warm and contrasting with the dark wood on that gorgeous round crib. This is such an inviting space. [We Are Scout]
---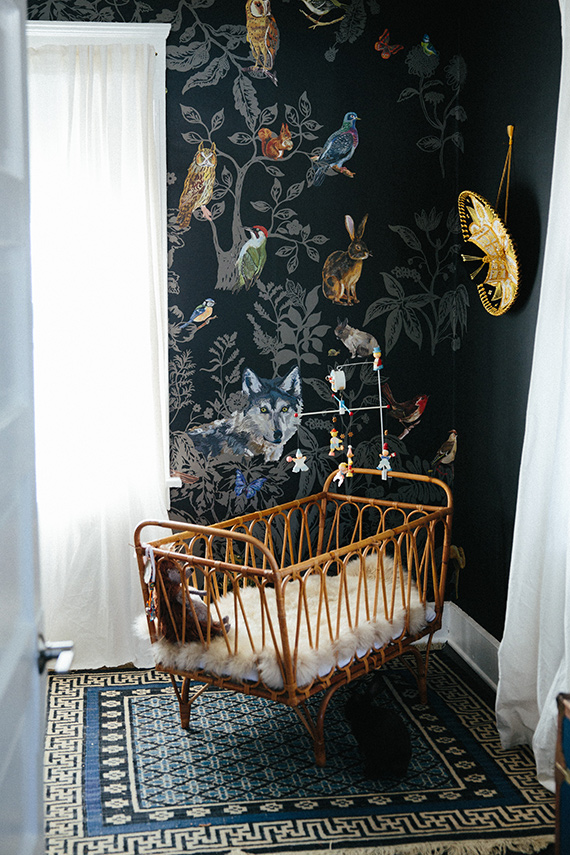 Be bold. Be brave. And create a space that your baby boy will grow into. This is just a gorgeous room and that crib. Oh my! [100 Layer Cakelet]
---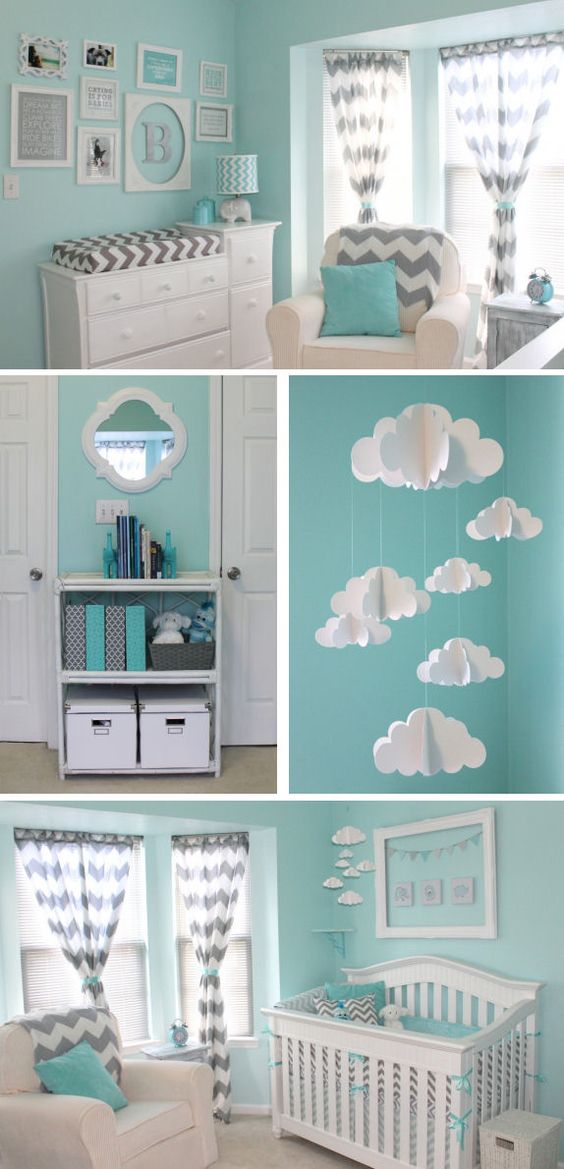 The gray and aqua colour scheme used in this baby boy room are fresh and light. The chevron pattern on the drapes, throw and the changing mat cover give everything a lift. We love how they added some vintage touches like the photo frames above the dresser and the side table. [Project Nursery: LBerkeley]
---
~Clare, currently pinning to Baby's Room Ideas
Follow our Baby's Room Ideas board on Pinterest.
---
If you loved these baby boy room ideas, you won't want to miss our baby boy room ideas for small spaces.
[quads id="4″]