Did you just find out you were expecting a girl? Congratulations! I guess you found us because you've been searching for baby girl room ideas and we've got some beautiful nurseries to inspire you!
[quads id="1″]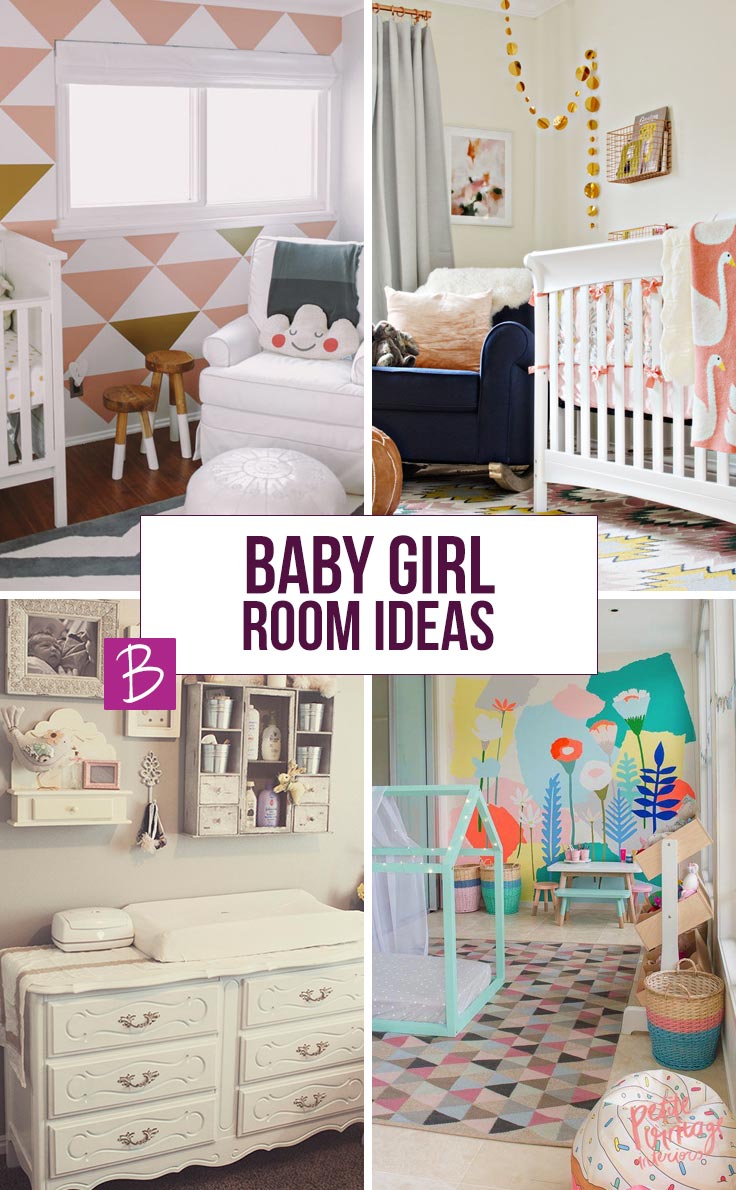 [quads id="2″]
Baby Girl Room Ideas (Pictures)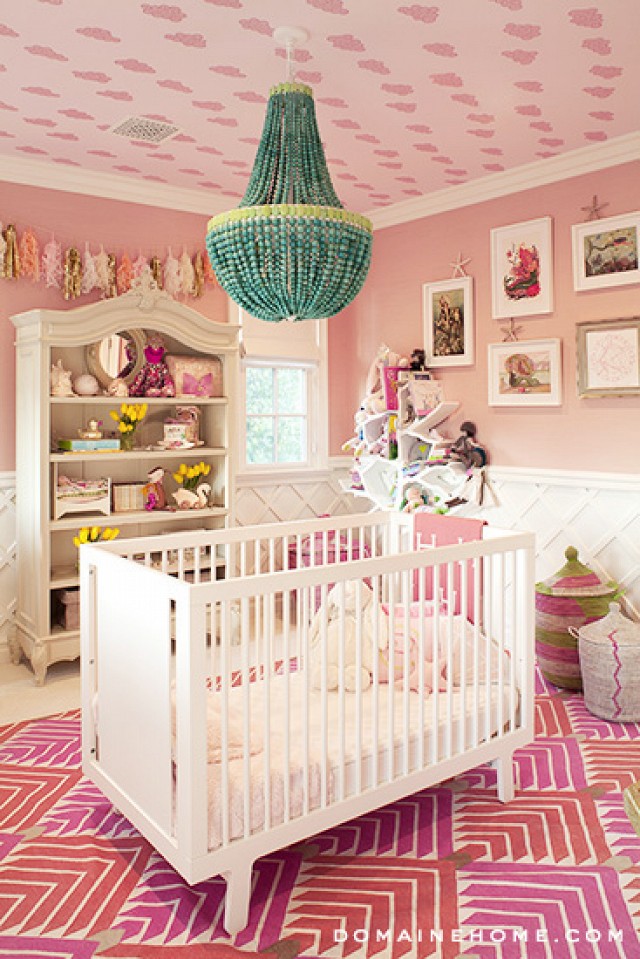 So much to love about this nursery. From the gorgeous green beaded chandelier to the clothes line strung up above the armoire. The tree shaped book shelves are fabulous and there is just something special about placing the crib right in the centre of the room. [My Domaine]
---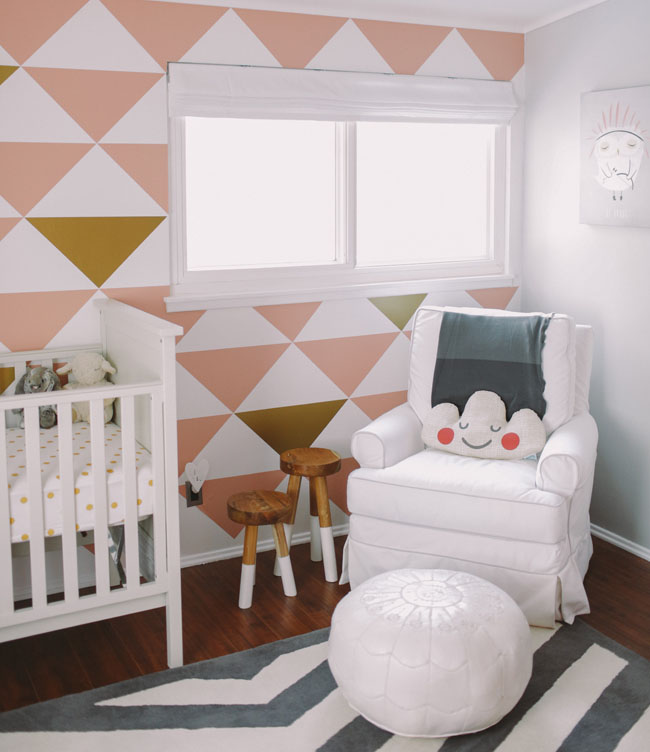 The striking accent wall in this nursery is created using wall decals, we love the gold splashes to really bring some character to the space. If you're looking for inspiration around storing clothes in a small space click through to check out their clothes rail make from a painted stick. It looks amazing! [Green Wedding Shoes]
---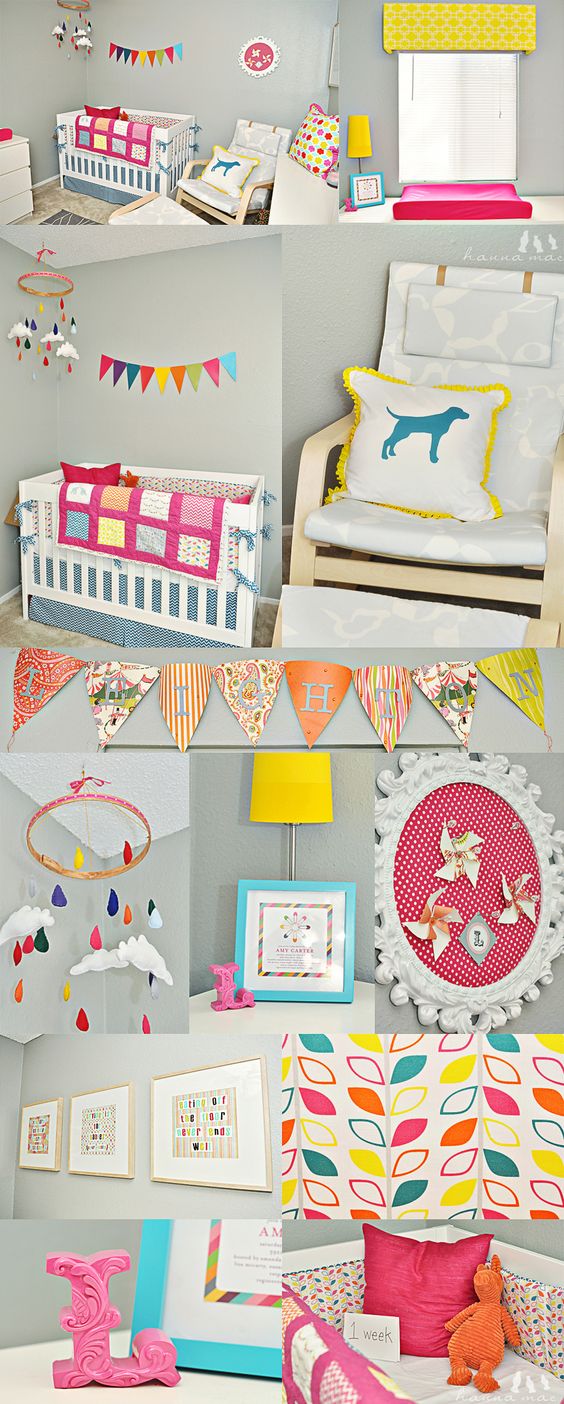 Here's another great way to decorate an accent wall, with a lullaby. The rest of the room is pretty simple, which only makes that four poster crib look even more stunning! [Southern Hospitality]
---

Feminine, peaceful and soft pretty much sums up this beautiful nursery. We love the splashes of pink and yellow against a grey background to set the calming and tranquil mood. We love the vintage dresser that has been turned into a changing table with the simple addition of a changing pad. [The Little Umbrella]
---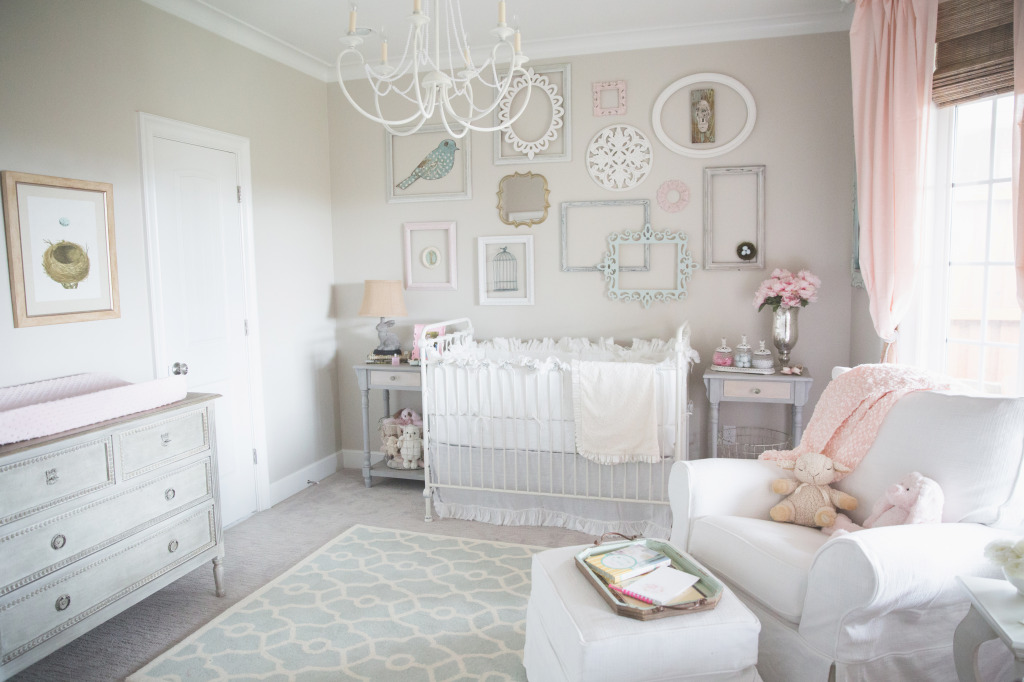 There are so many things to love about this baby girl nursery, especially those vintage frames decorating the wall above the crib. It's the little details that make all the difference in this room though, like the gold chandelier that was lovingly painted and then made all the more personal by adding a string of pearl from mom's wedding. [Project Nursery]
---
[quads id="3″]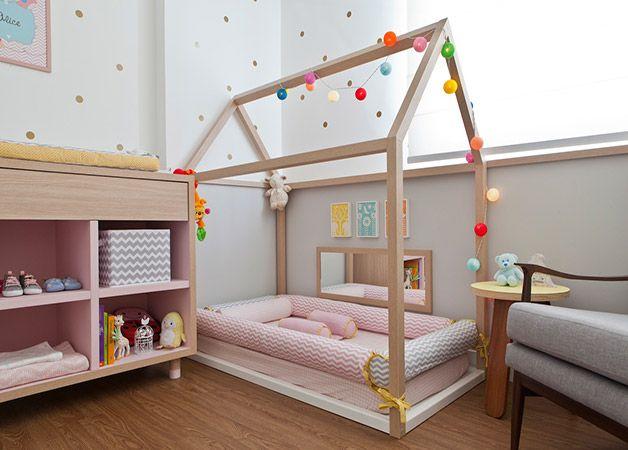 If you are interested in creating a Montessori friendly room for your little girl take some inspiration from this beautiful floor bed. We love the lantern lights strung around the frame, just make sure they are out of reach of inquisitive little fingers. [DecorFacil]
---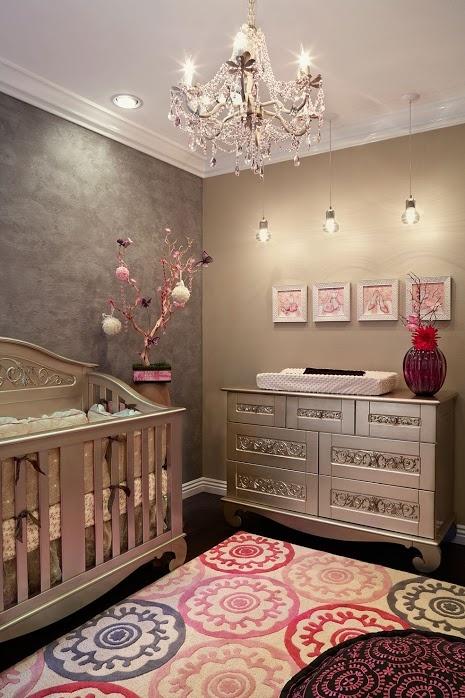 For a truly unique nursery choose your favourite paint colour and paint the crib to match the dresser. This silver look is certainly glamorous! [DecorFacil]
---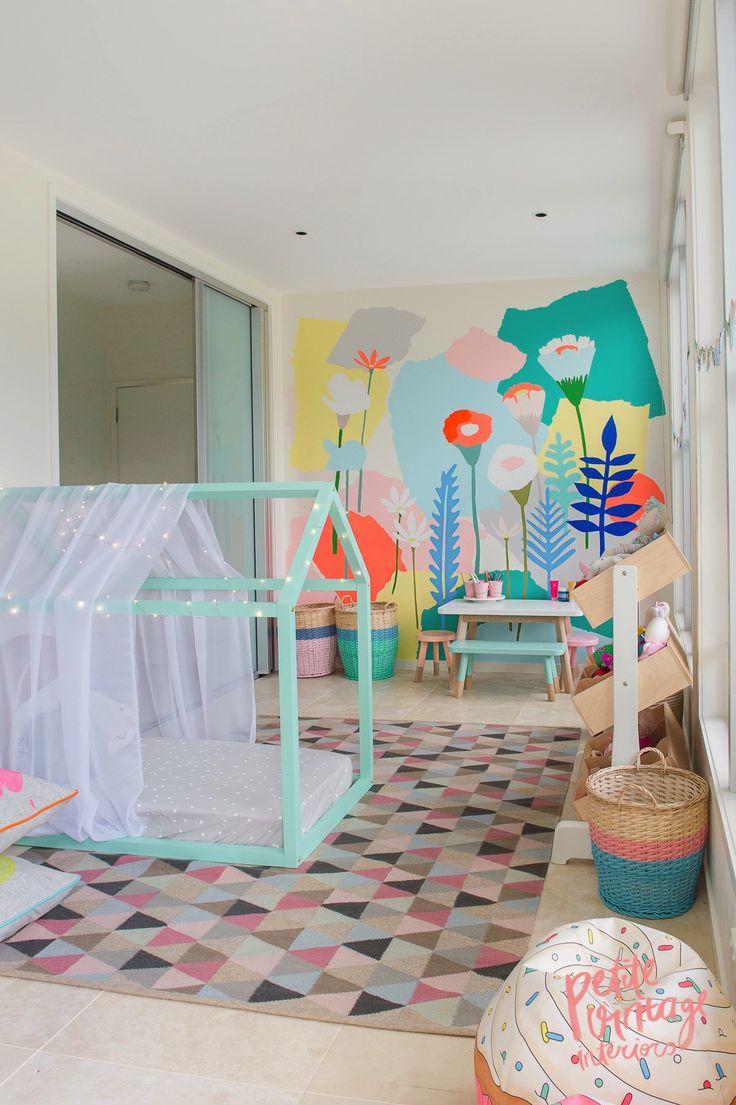 Here's another Montessori friendly nursery. We love the semi painted table set, but just look at that gorgeous mural! This is a room that any little girl will love to spend time in as she grows. [DecorFacil]
---

The pops of colour bring this simple nursery to life. That teal mixed with pink and yellow is simply gorgeous! [Spearmint Baby]
---
If you're really stuck for ideas for your little girl's nursery just pick one thing that you really love and work out from there. In this nursery it all started with that gorgeous rug! [Brittany Makes]
---
~Clare, currently pinning to Baby's Room Ideas
Follow our Baby's Room Ideas board on Pinterest.
---
If you loved these baby girl room ideas, you won't want to miss our guide on how to buy a crib.
[quads id="4″]