These delicious caramel dessert recipes are sure to put a smile on your face even at the end of a bad day!
This post may contain affiliate links, which means I may receive a commission if you click on a link and purchase something. As an Etsy and Amazon Associate I earn commissions from qualifying purchases.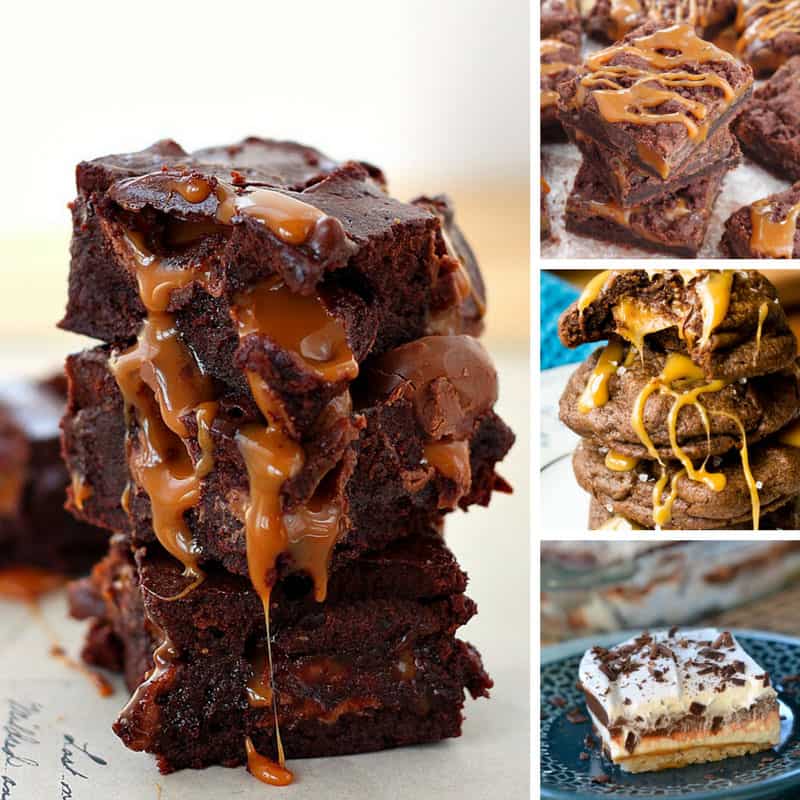 Tell your friends! Click on the picture above to share this collection on Facebook!
[pt_view id="5299677ykq" cat="GET_CURRENT"]
Caramel Dessert Recipes

We can't get enough of caramel and if you love it too you are going to be super excited about today's caramel dessert recipes collection!
We have a selection of the most delicious "diet starts tomorrow" desserts for you so be sure to scroll all the way down to the bottom of the page and pin your favourites as you go!
12. Caramel Yogurt Cake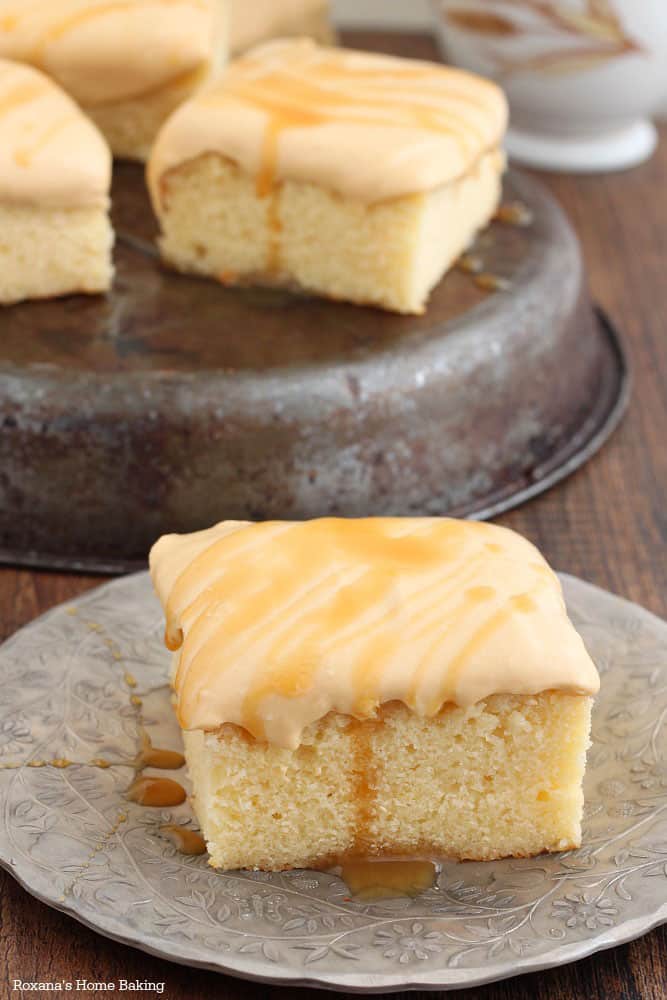 Soft and tender caramel yogurt cake topped with a rich silky caramel frosting. So easy to make you don't have to wait for a special occasion to enjoy a piece.
11. Double Chocolate Caramel Cookies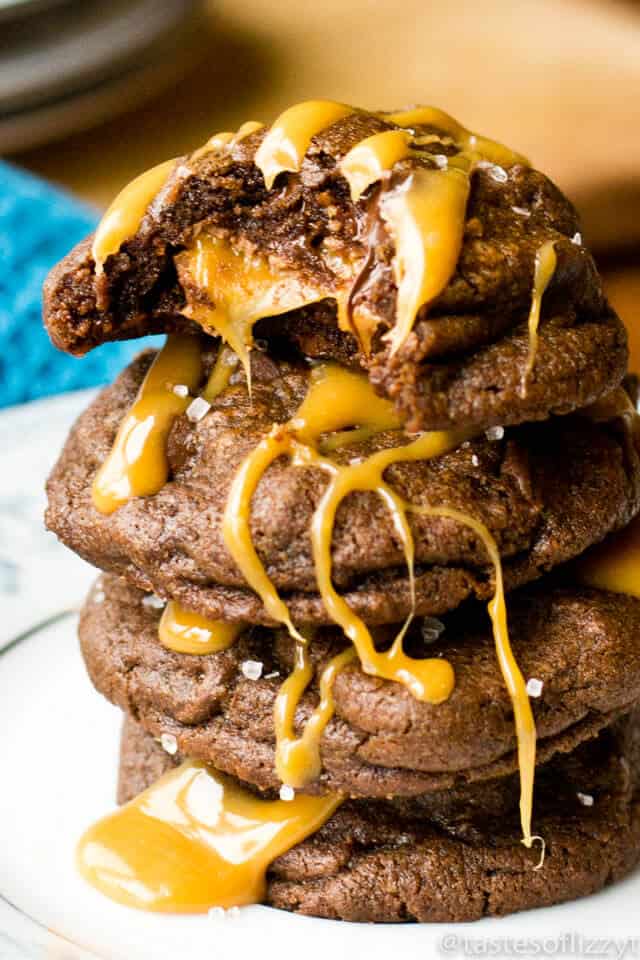 Chocolate cookie dough full of chocolate chips wrapped around a Milky Way Simply Caramel Bar. Drizzle with melted caramel and sprinkle with sea salt for the fudgiest, gooeyist chocolate caramel cookie yet!
10. Chocolate Caramel Layered Dessert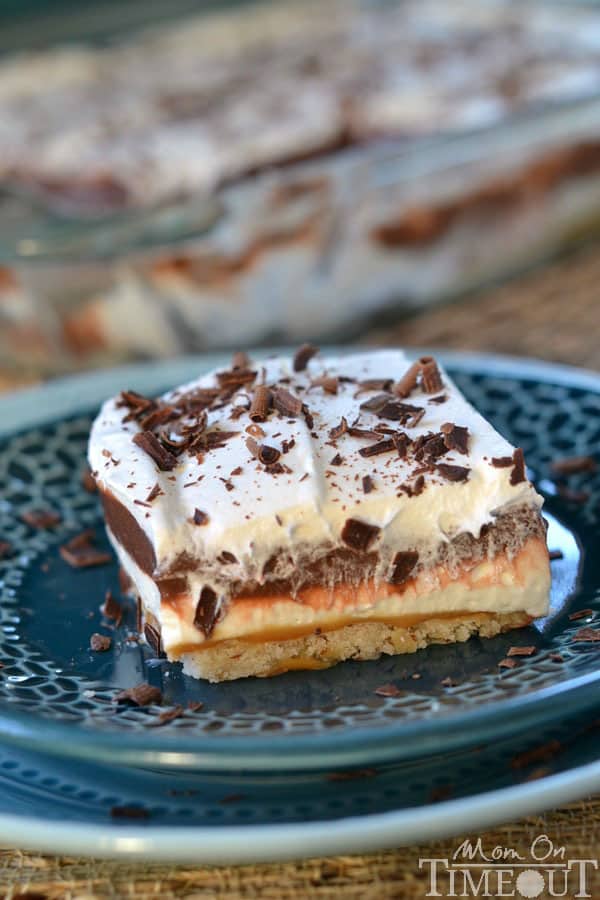 Get ready to impress with this easy-to-make, gorgeous Chocolate Caramel Layered Dessert! A sweet shortbread crust is topped with thick, rich caramel, no bake cheesecake, chocolate pudding, and whipped topping…it just doesn't get any better than this easy dessert recipe!
9. PMc's Caramel Cobbler Recipe
This delicious cobbler is basically a "dump" recipe, where you just throw everything in the pan and bake it. Seriously, the only way you can get a dessert any easier is to buy one from the store and that would totally not be as tasty!
8. Chewy Chocolate Caramel Bars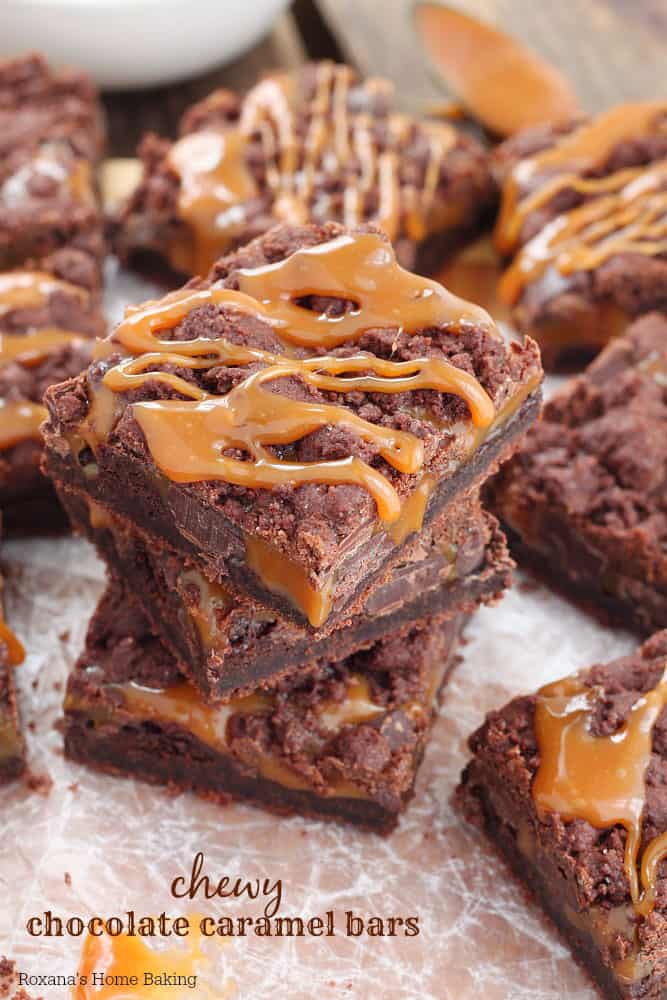 Buttery chocolate cookie topped with ooey gooey caramel and chocolate chunks, these chewy chocolate caramel bars are to die for!
7. Caramel Apple Galette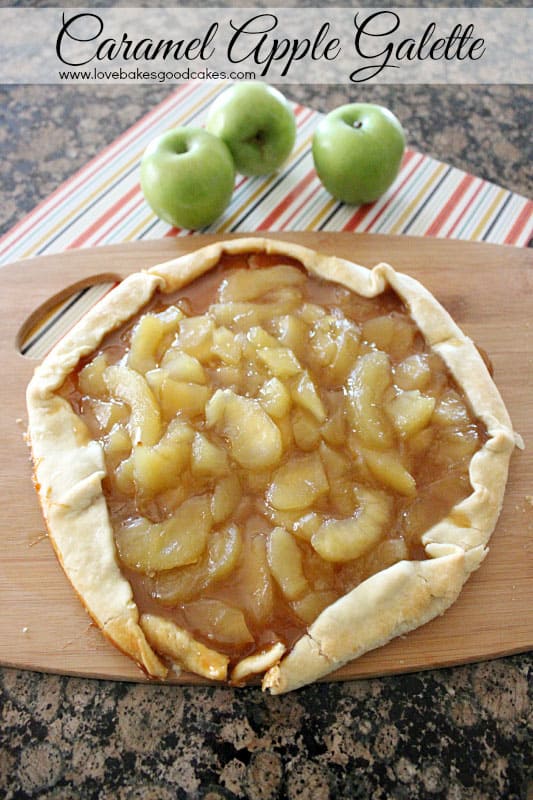 If you've never tried baking a galette before you'll be surprised at just how easy it is. And it makes a nice change from a traditional apple pie!
[pt_view id="5299677ykq" cat="GET_CURRENT"]
6. Caramel Pretzel Turtles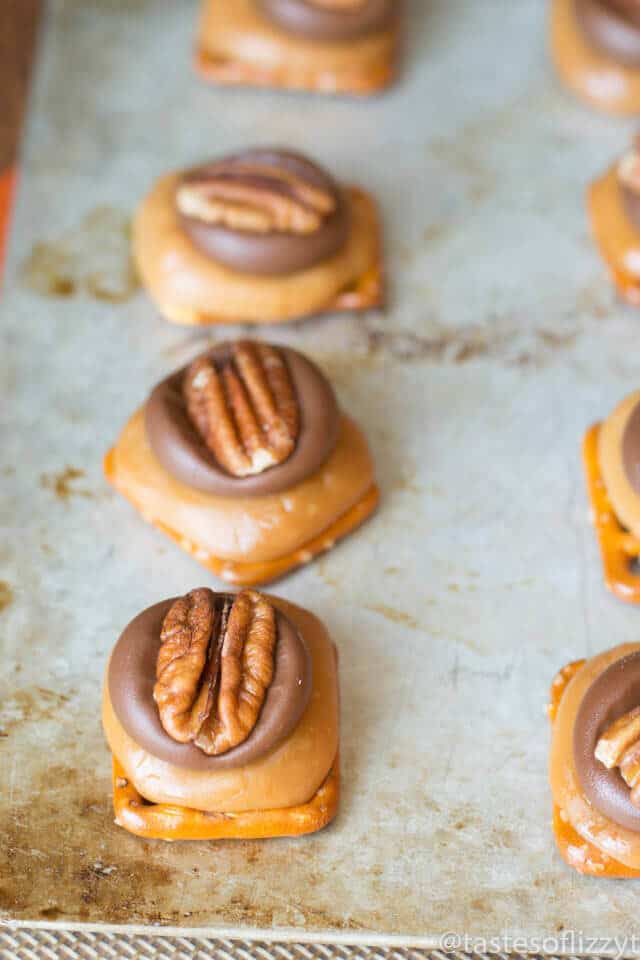 Calling all caramel lovers! You'll love these Caramel Pretzel Turtles which focus more on the caramel than on the chocolate. Simple 4-ingredient, bite-size treats.
5. Salted Caramel Chocolate Chip Cookies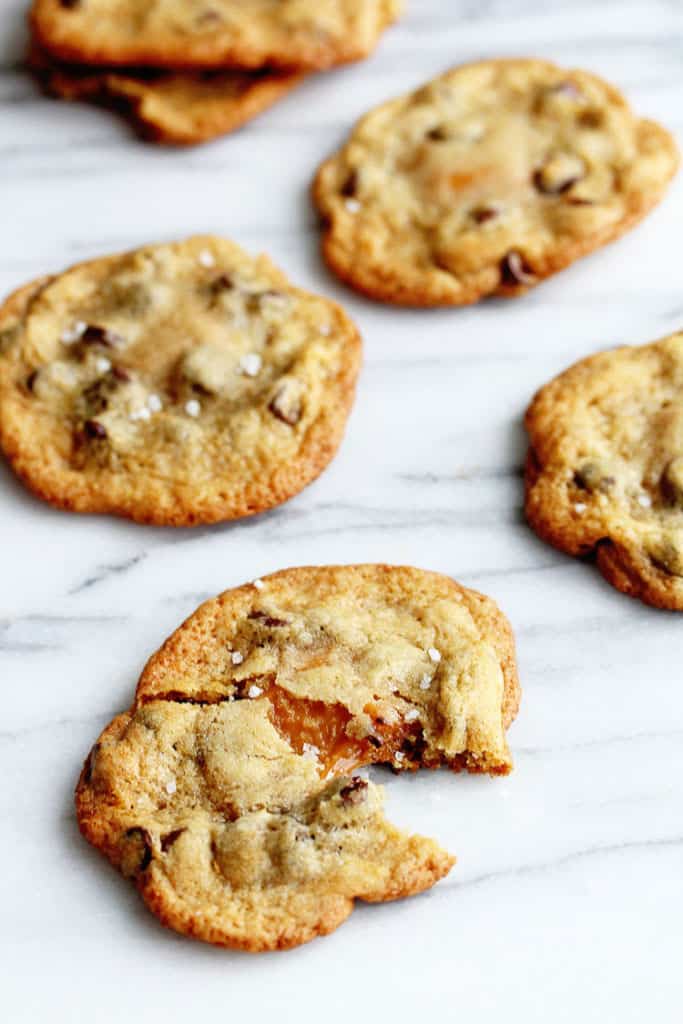 These perfectly chewy and delicious salted caramel chocolate chip cookies will become your favourite cookie recipe ever! A classic gets even better when stuffed with caramel and topped with sea salt.
4. Caramel Kisses Brownies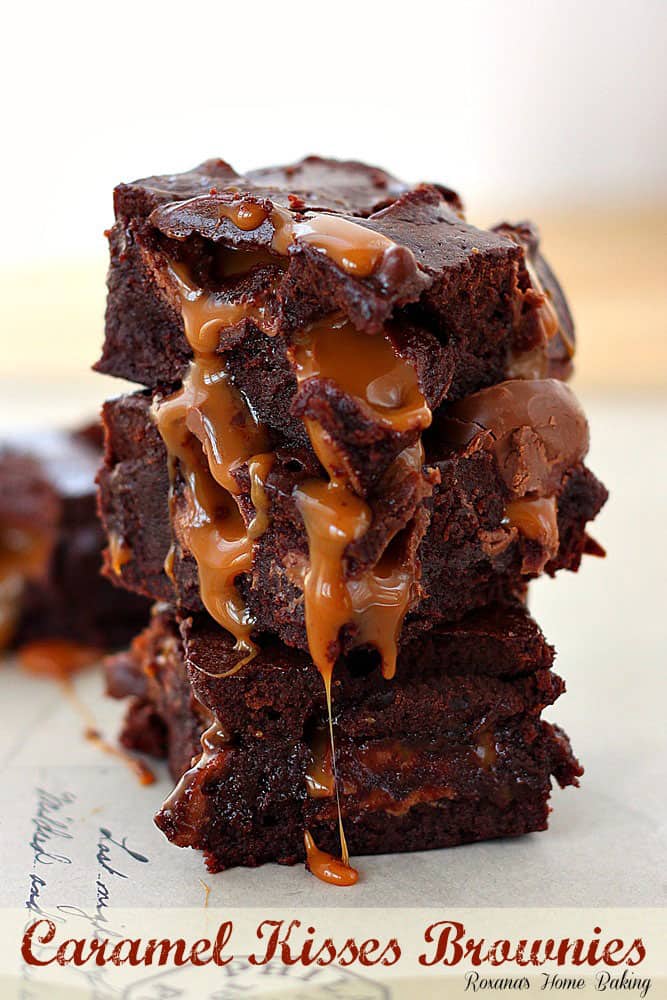 These rich, fudgy, ooey-gooey brownies with chewy edges are packed with Caramel Hershey's Kisses!
3. Chocolate Caramel Popsicles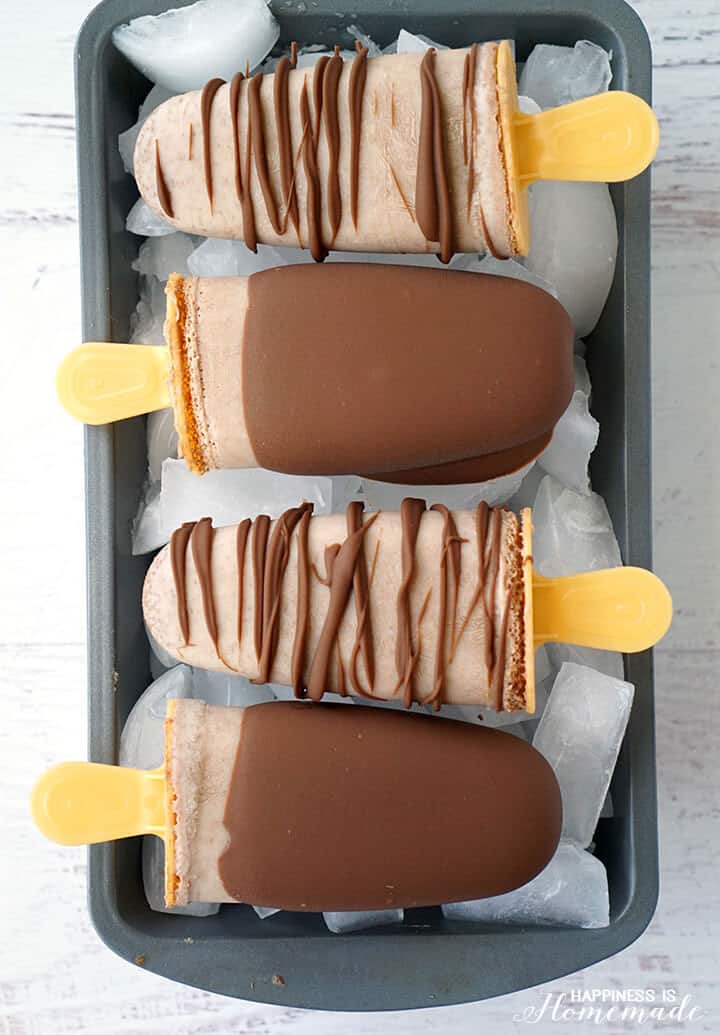 These creamy caramel chocolate pops are exactly what you need at the end of a busy day!
2. Caramel Apple Cupcakes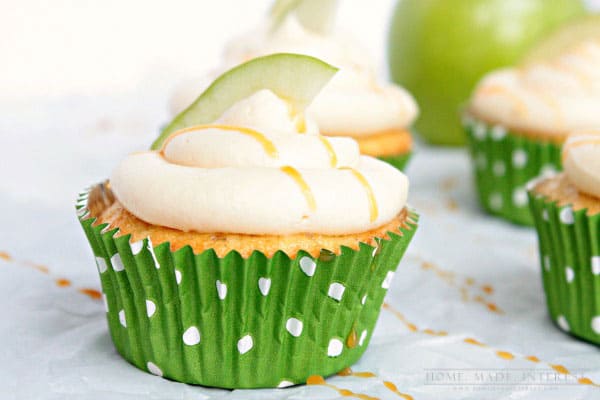 This Caramel Apple Cupcakes recipe is made with fluffy yellow cake with real apple pieces filled with caramel marshmallow fluff.
1. Marshmallow Treats with Brownie Brittle and Caramel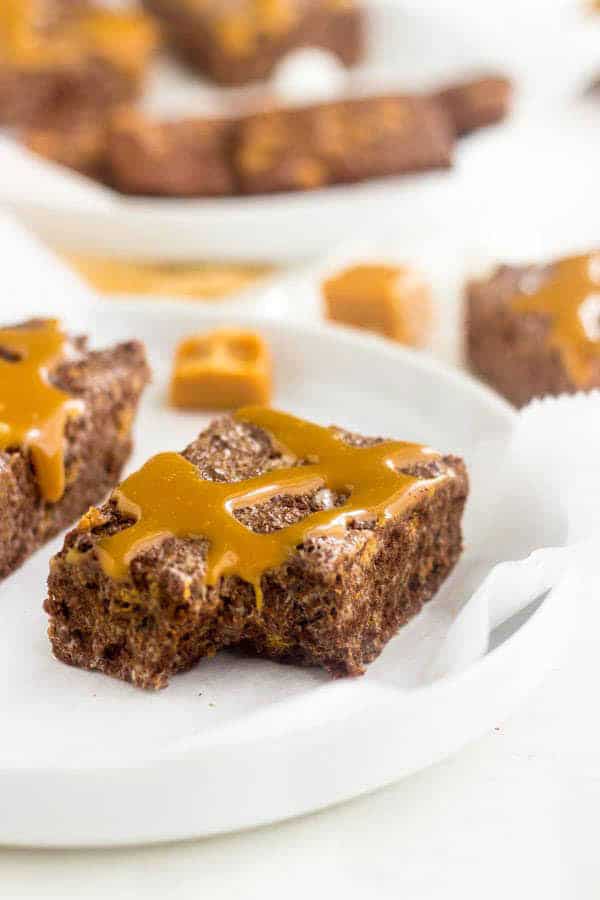 These marshmallow treats are made with Brownie Brittle and are topped with caramel. They're kid friendly, quick, easy and SUPER yummy!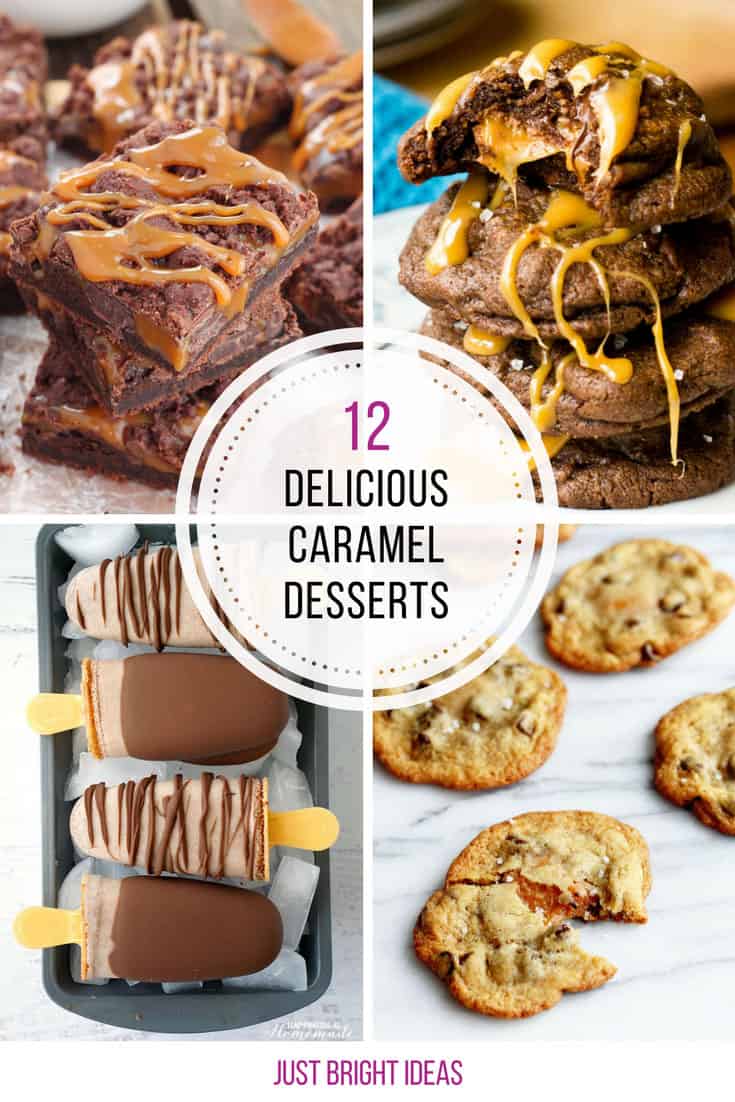 Pin these ideas! Hit the button to save these ideas for later. Don't forget to follow us on Pinterest for more great stuff!
&
---