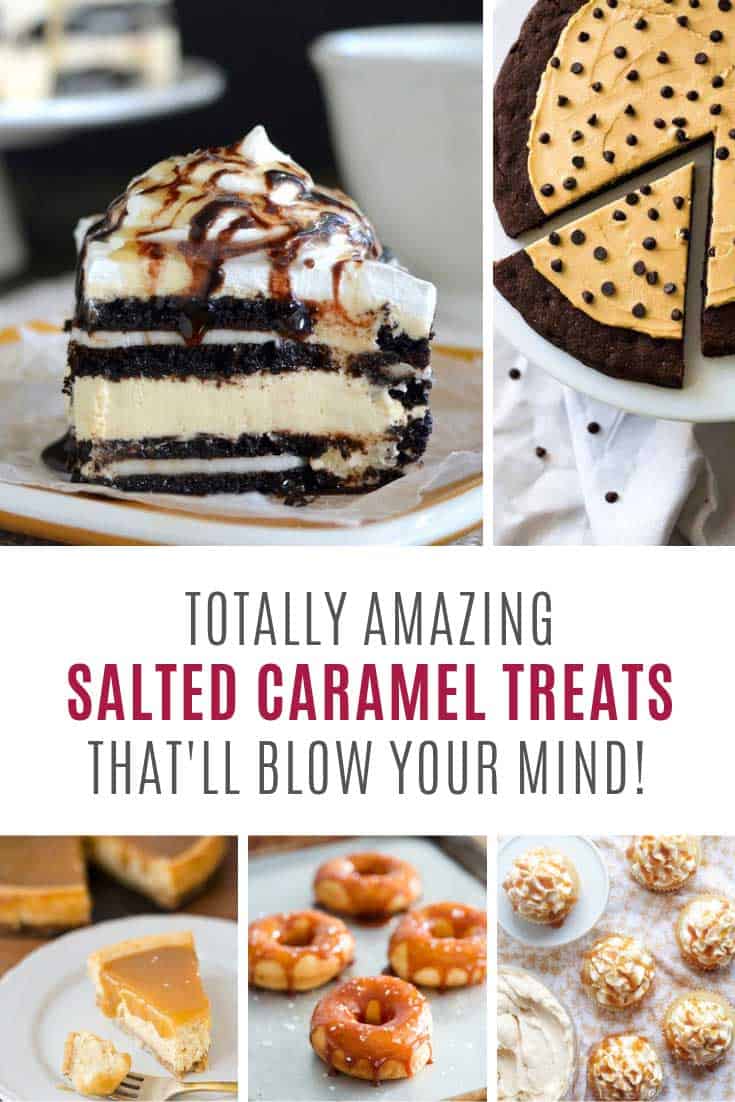 We scoured the internet looking for the best salted caramel dessert recipes and trust us you are going to be spoiled for choice and drooling…
Salted Caramel Dessert Recipes
When you've had a rough day nothing beats salted caramel to make the world feel like a brighter place. Which is why we scoured the internet looking for the best salted caramel dessert recipes and trust us you are going to be spoiled for choice and drooling by the time you scroll to the end of this list! Don't forget to pin your favourites along the way.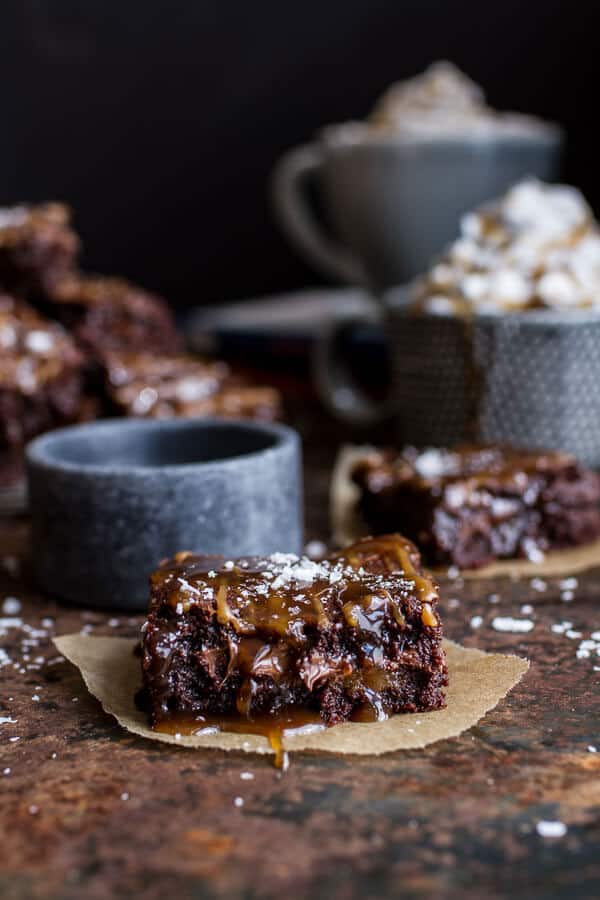 These brownies are so good they're sinful!
Found it here >> Half Baked Harvest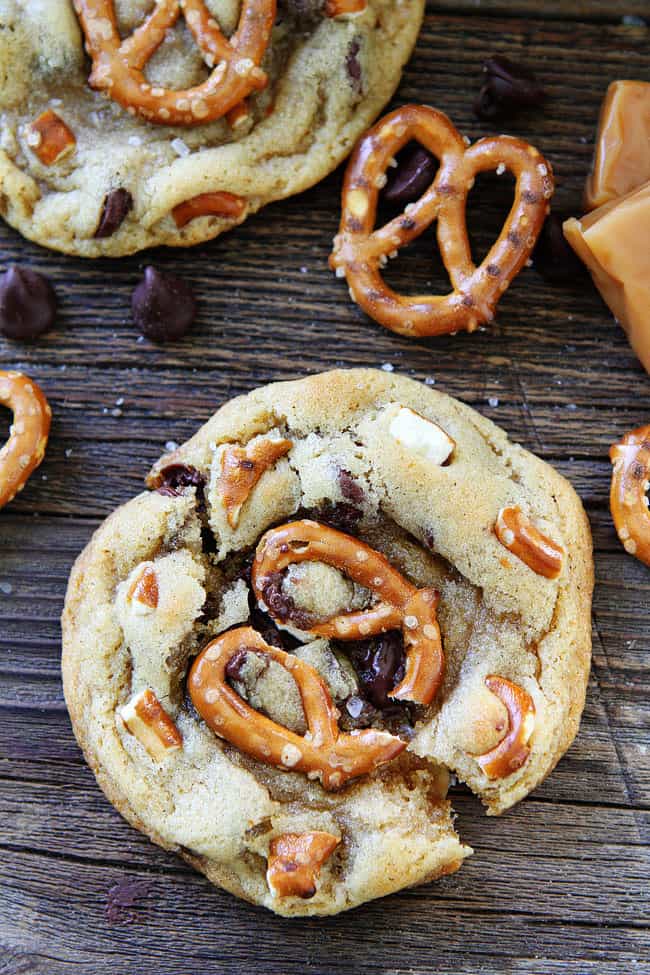 Salted Caramel Pretzel Chocolate Chip Cookies-chocolate chip cookies with salted caramel, pretzels, and a sprinkling of sea salt. You will love the sweet and salty combo!
Found it here >> Two Peas and their Pod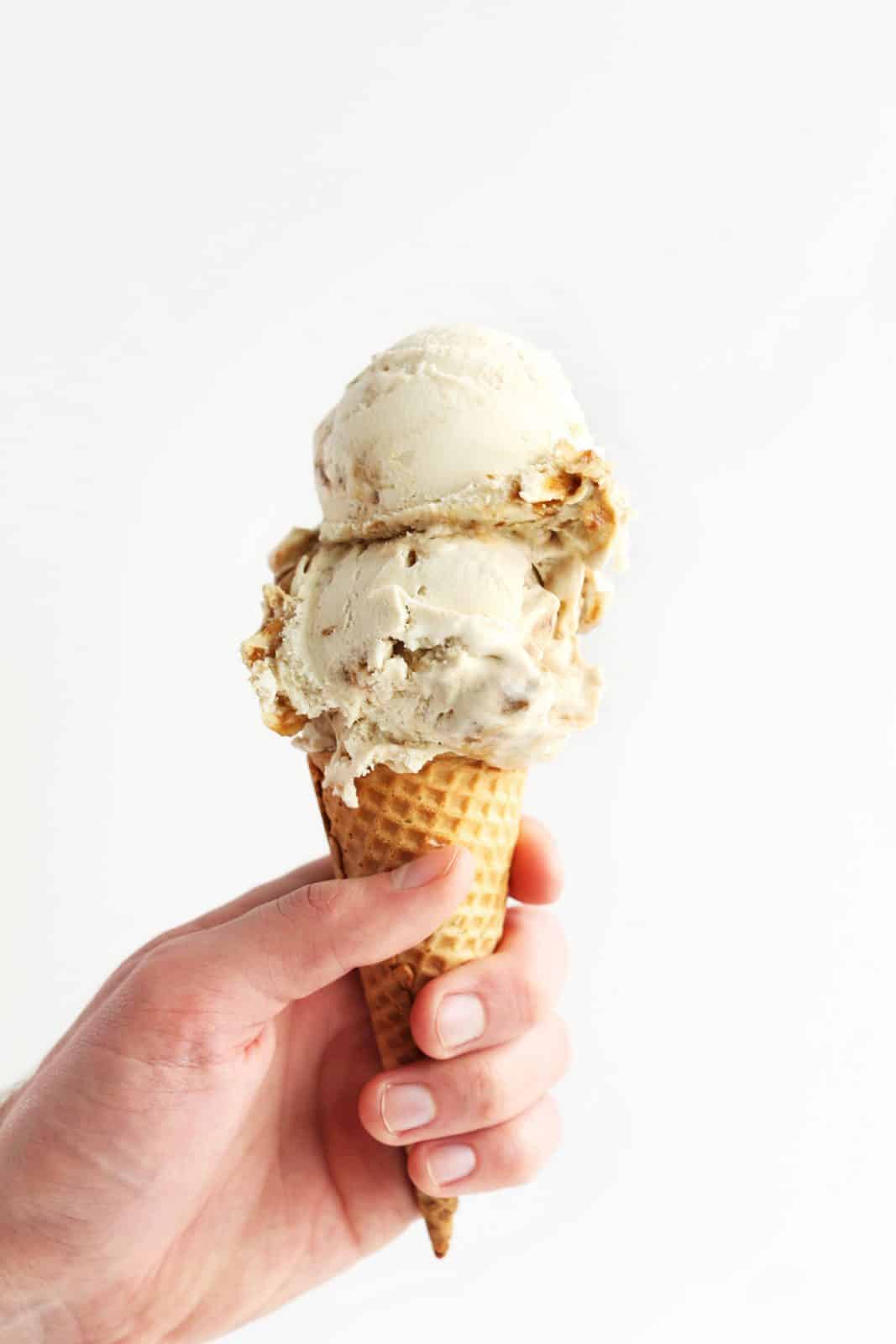 This ice cream is delicious like WHOA. It's seriously amazing!
Found it here >> Minimalist Baker
Want more? We have loads more ideas that you are going to love in our
==>
ice cream recipes
collection!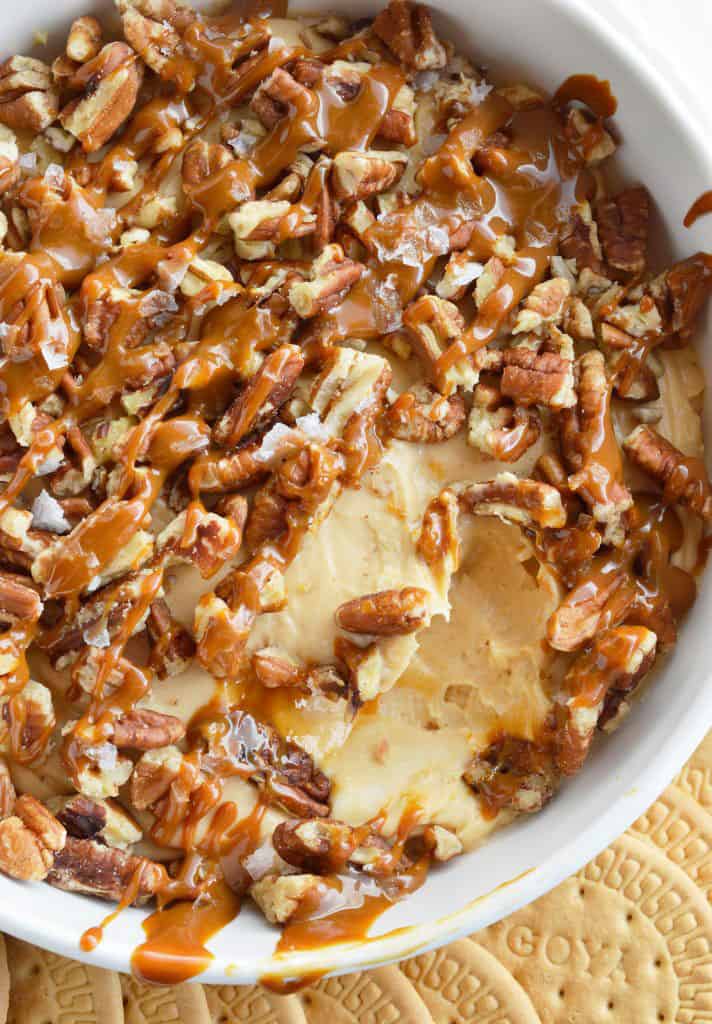 Basically every single word we want to hear together in a sentence.
Found it here >> Wheel n Deal Mama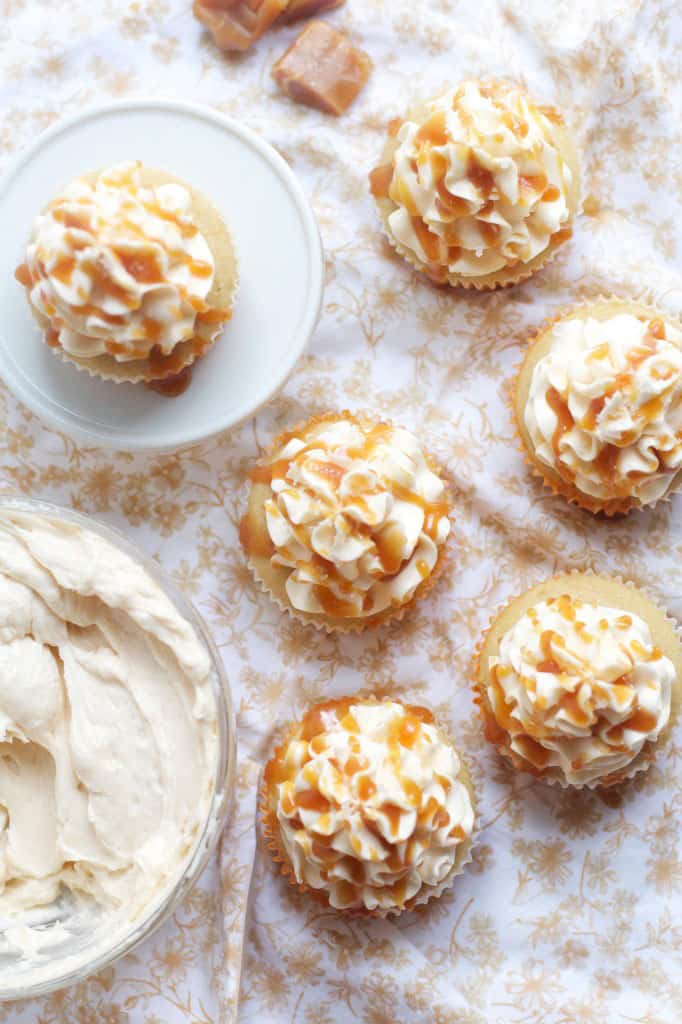 These cupcakes are in short – to die for!
Found it here >> The Baker Chick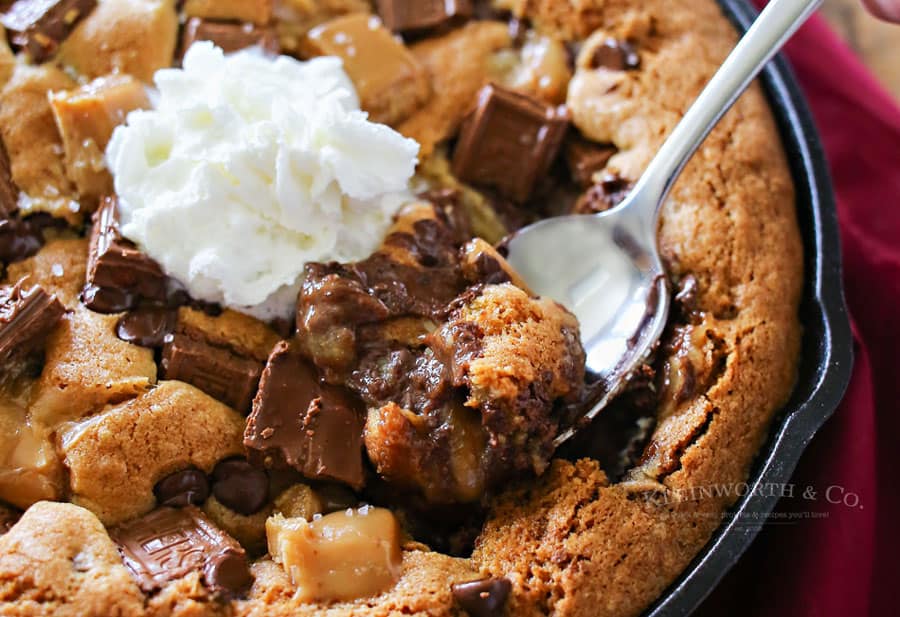 This Salted Caramel Skillet Cookie Recipe is much like a Pizookie. A giant, thick & chewy chocolate chip cookie baked in an iron skillet with salted caramel.
Found it here >> The 36th Avenue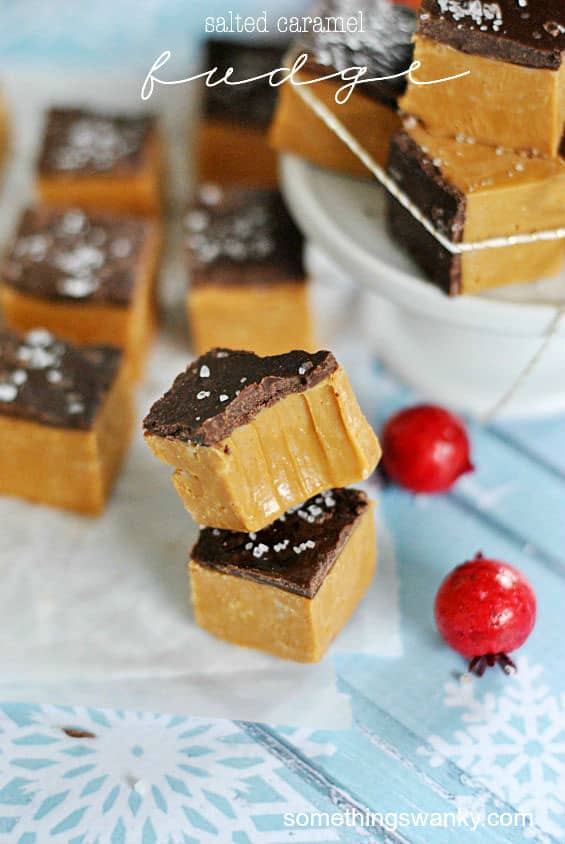 This fudge is as EASY as it is DELICIOUS! If you love sweet and salty (and easy!), this fudge is for YOU!
Found it here >> Something Swanky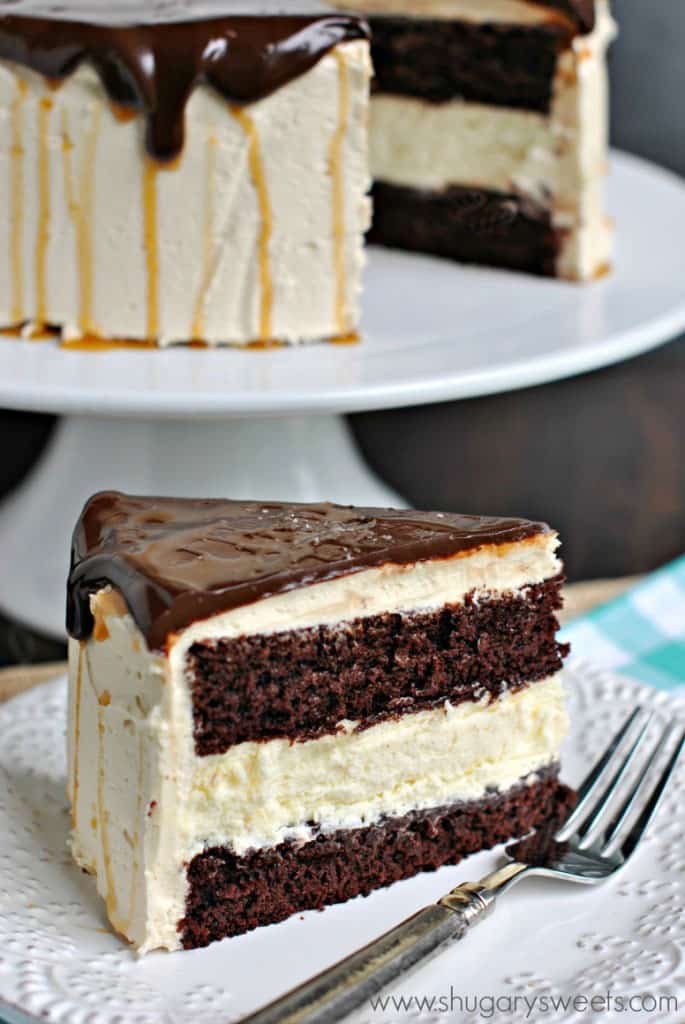 The most beautiful, delicious layered cake! Salted Caramel Chocolate Cheesecake Cake! This is exactly what you were looking for, right?
Found it here >> Shugary Sweets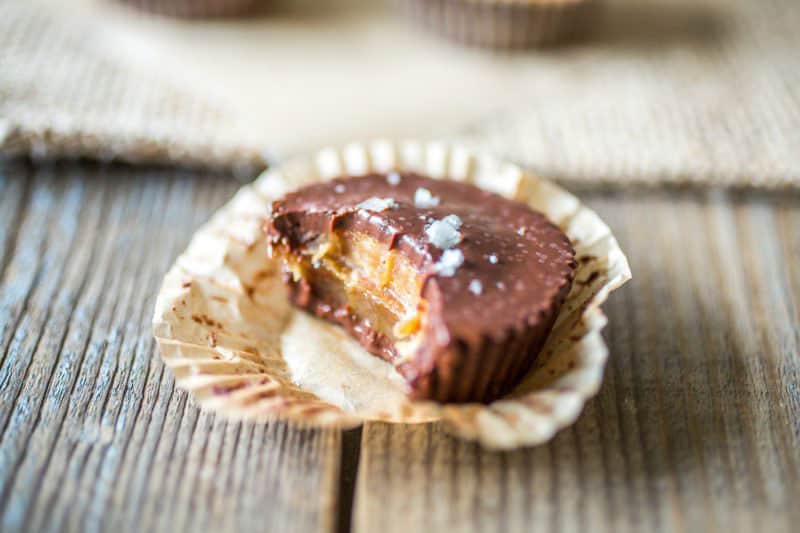 These indulgent caramels are diabolically good, especially with some chunky French Grey Sea Salt on top.
Found it here >> Primal Palate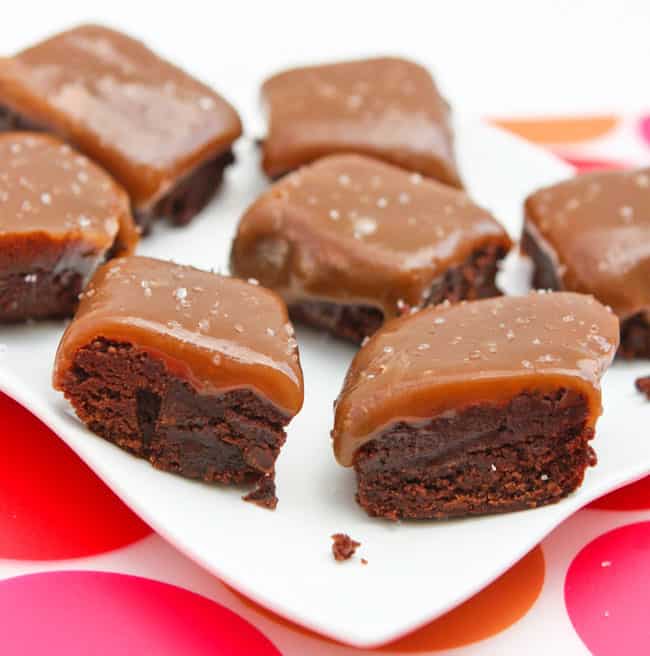 These brownies are truly delicious, you guys. And super easy to make. Trust us, you have to try them.
Found it here >> Pip and Debby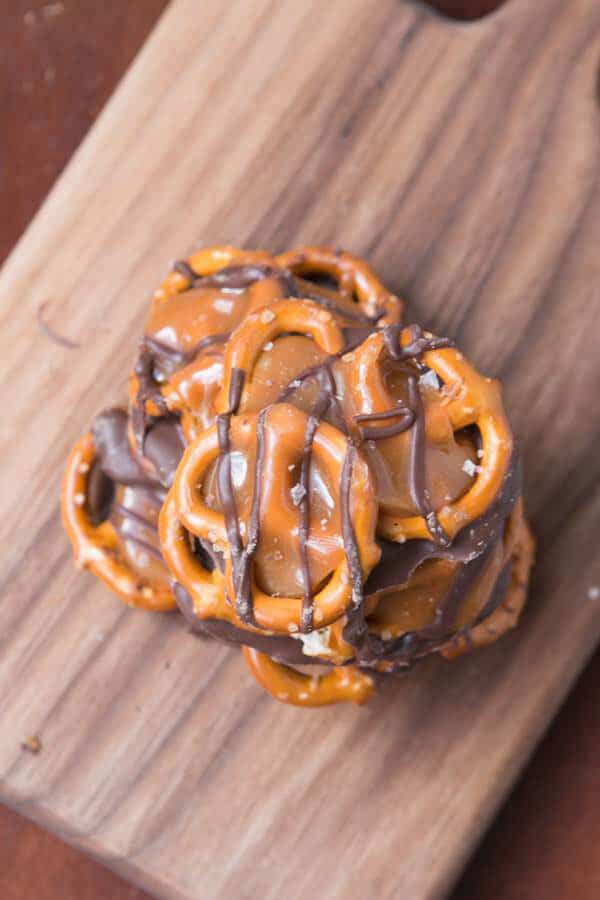 You won't be able to stop munching on these salted caramel pretzel snaps! They only take a couple of ingredients and no time at all to make!
Found it here >> Oh Sweet Basil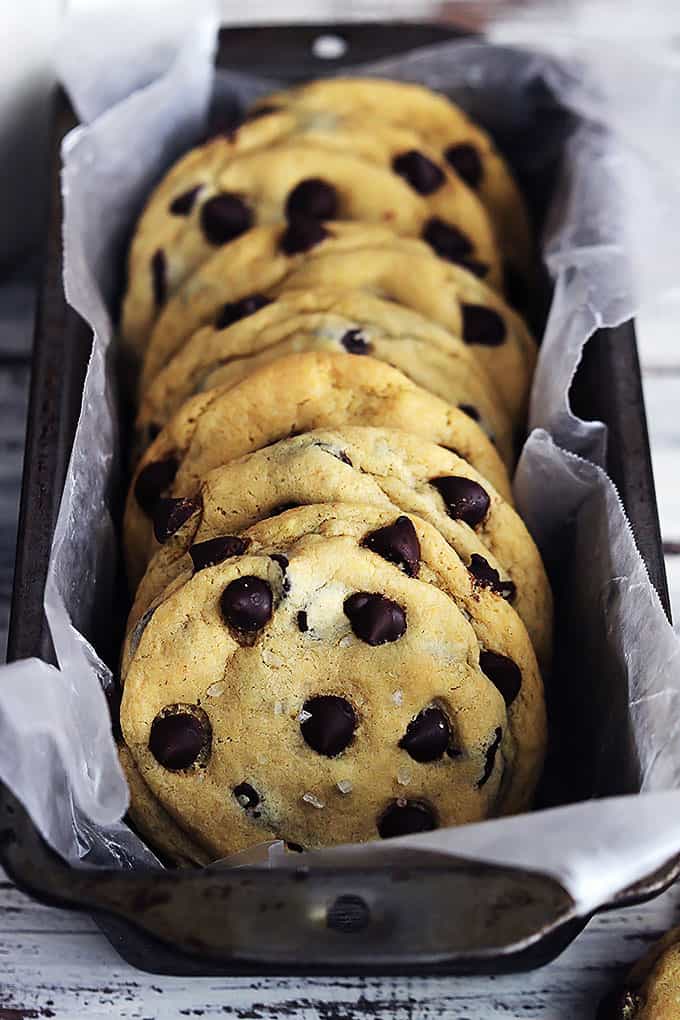 The BEST EVER chocolate chip cookies just got a makeover – super soft and chewy and stuffed with caramel, the flavor and texture is absolute perfection!
Found it here >> Creme de la Crumb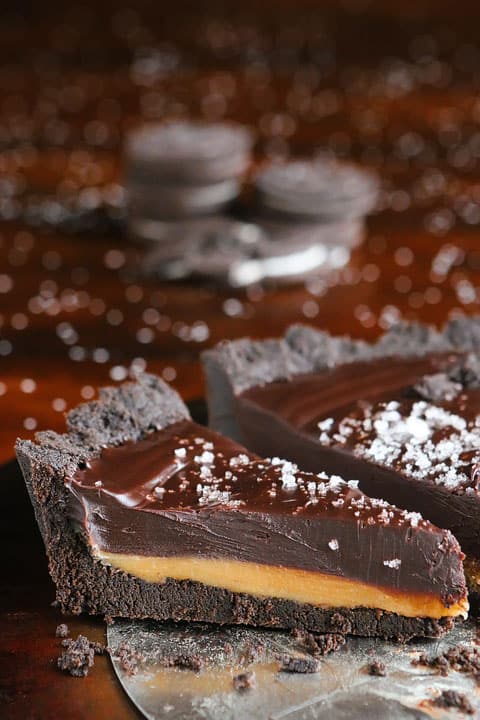 This is the perfect amount of decadence without being too rich or overpowering. And the best part is? There are only FIVE ingredients. It's so easy to make!
Found it here >> Kevin and Amanda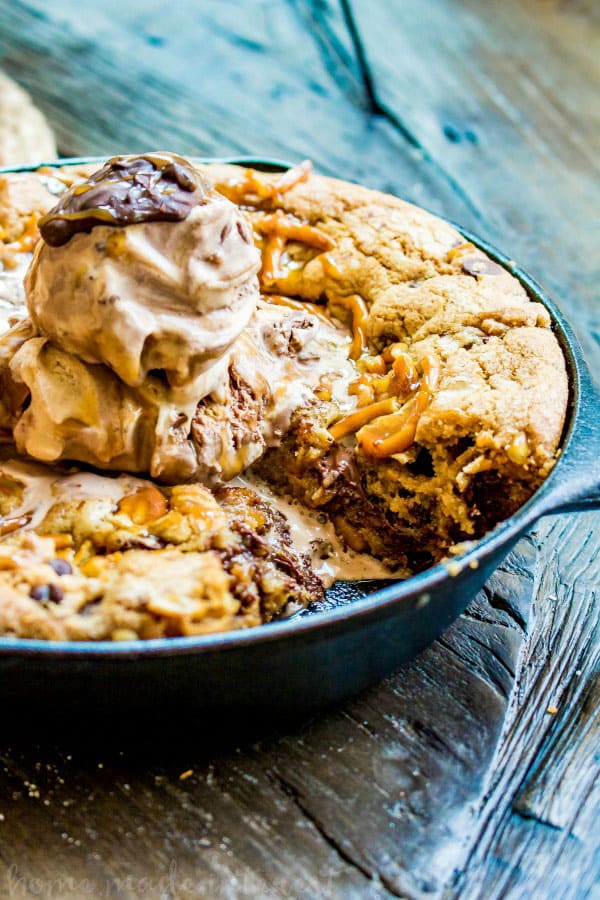 The salty, crunch of the pretzels with the sweet chocolate and creamy caramel makes the center of this gooey skillet cookie totally irresistible.
Found it here >> Homemade Interest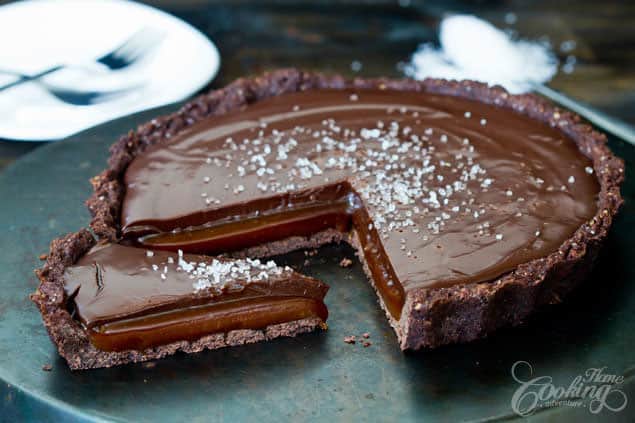 Chocolatey, rich and buttery, you will fall in love with it from the first bite.
Found it here >> Home Cooking Adventure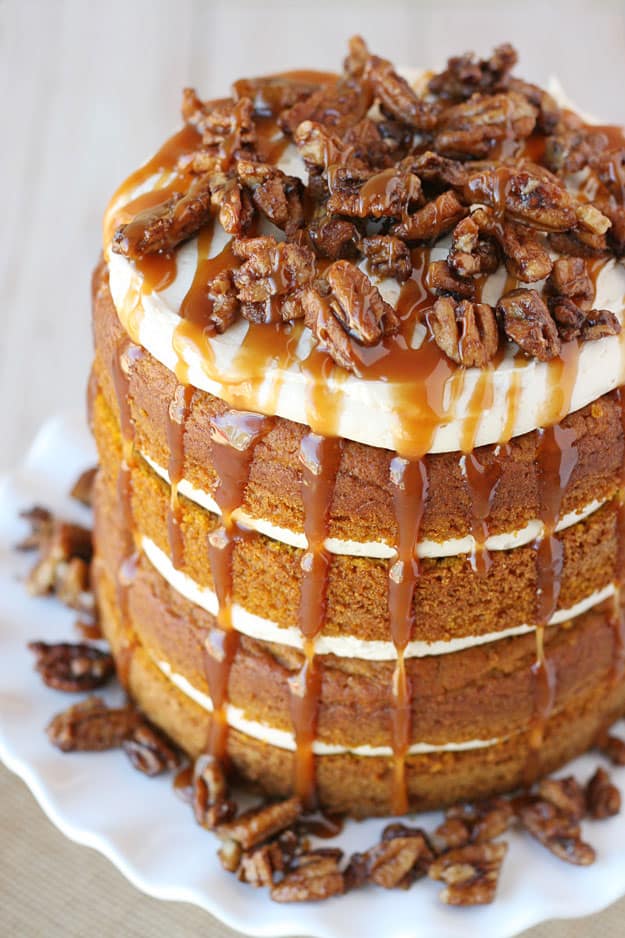 Each component is delicious on it's own… and combined they create a truly impressive treat!
Found it here >> Glorious Treats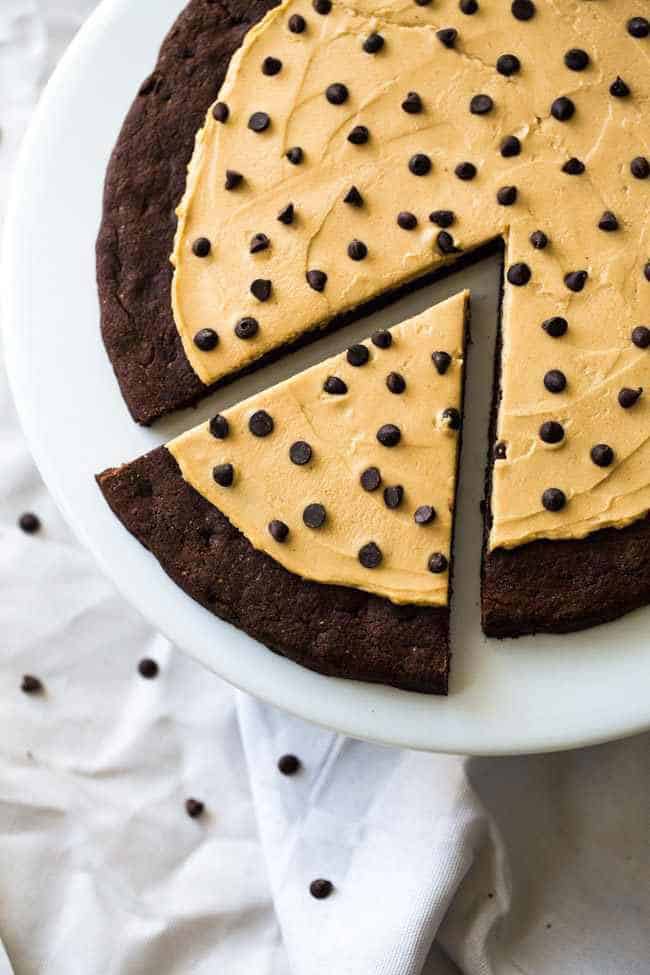 This Chocolate cookie pizza is gluten free, high in protein and so quick and easy to make! You would never know it's a healthier treat!
Found it here >> Food, Faith, Fitness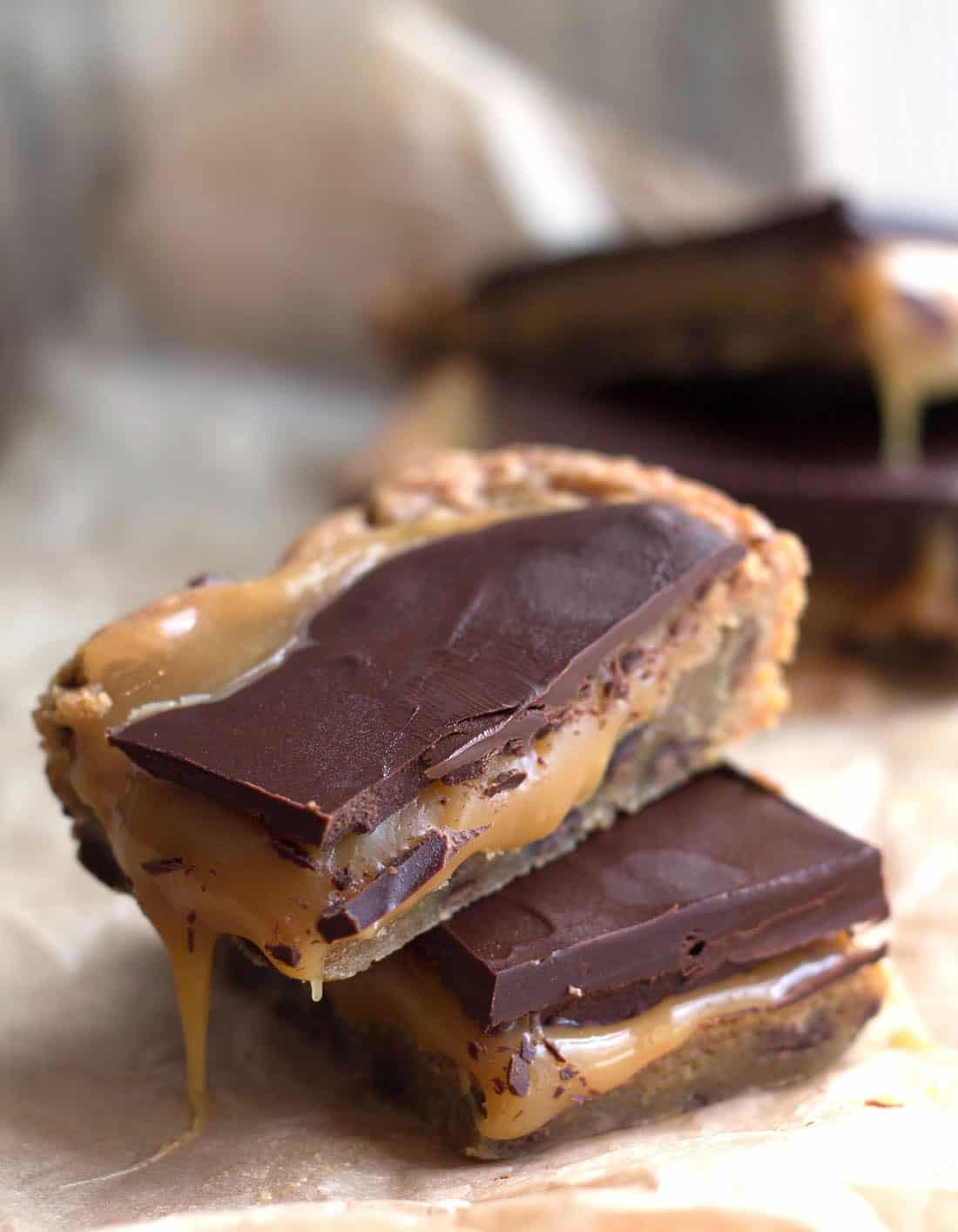 This a recipe you won't soon forget and you'll be making again and again!
Found it here >> Erren's Kitchen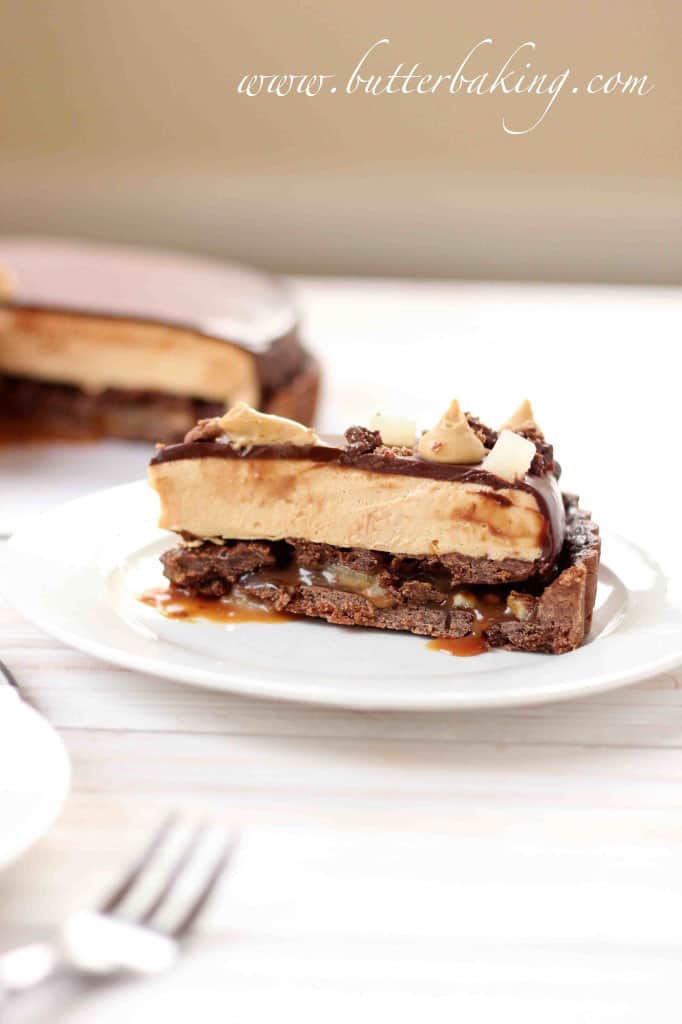 When a tart has this many layers it's like eating seven desserts in one mouthful!
Found it here >> Butter Baking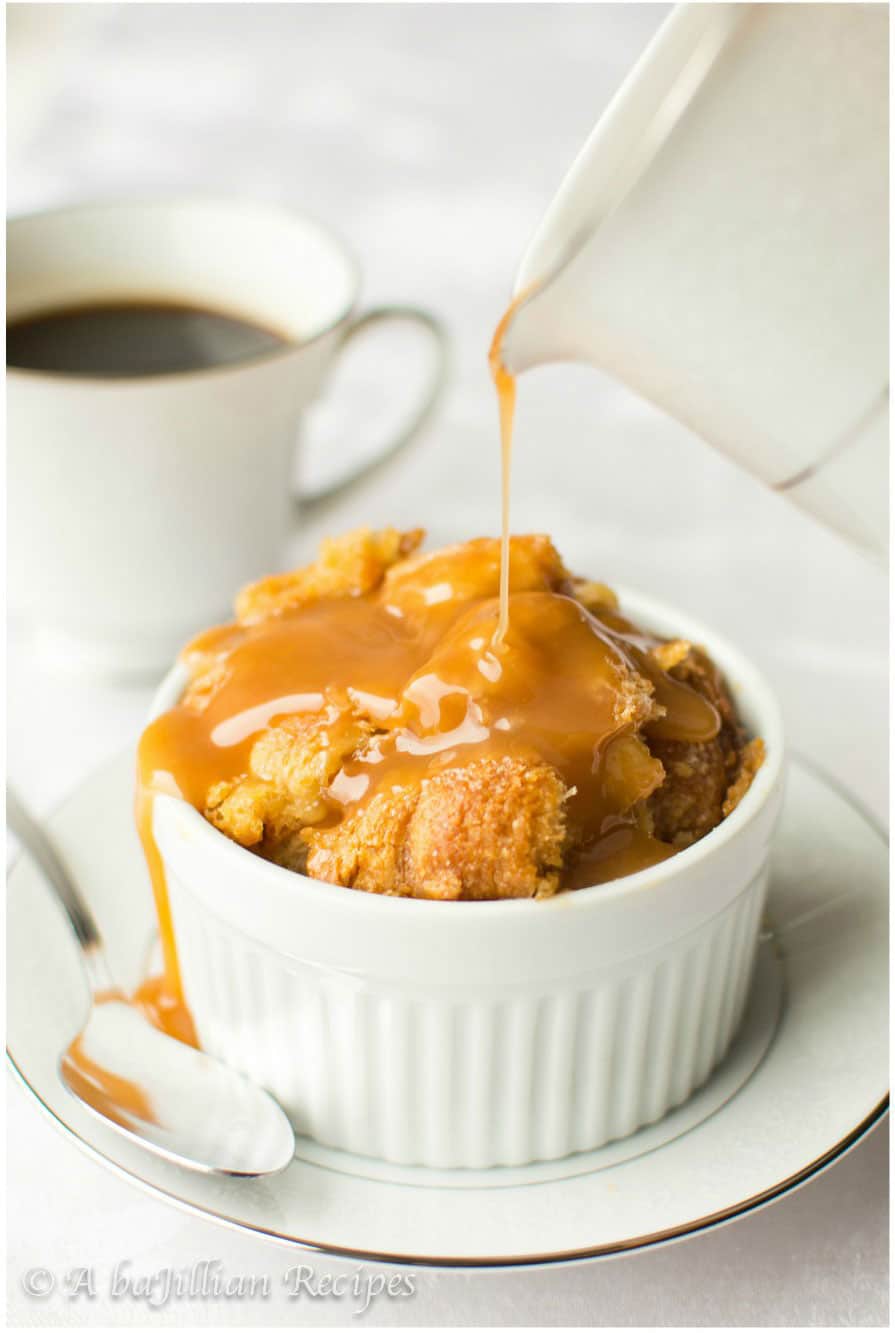 A holiday classic loaded with a hefty dose of luxuriously sweet salted caramel!
Found it here >> A Bajillion Recipes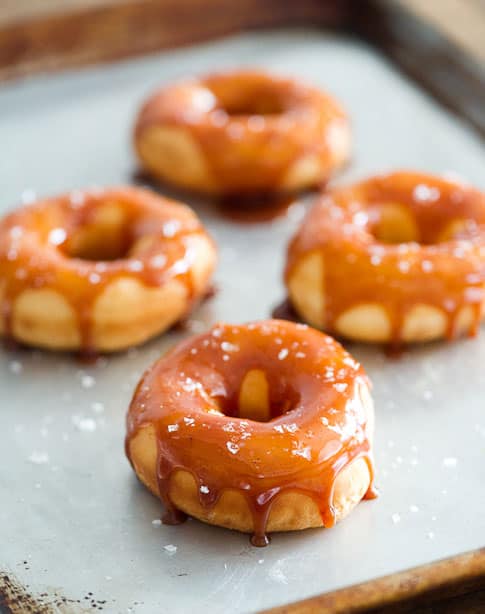 These are delicious to the verge of swooning.
Found it here >> White on Rice Couple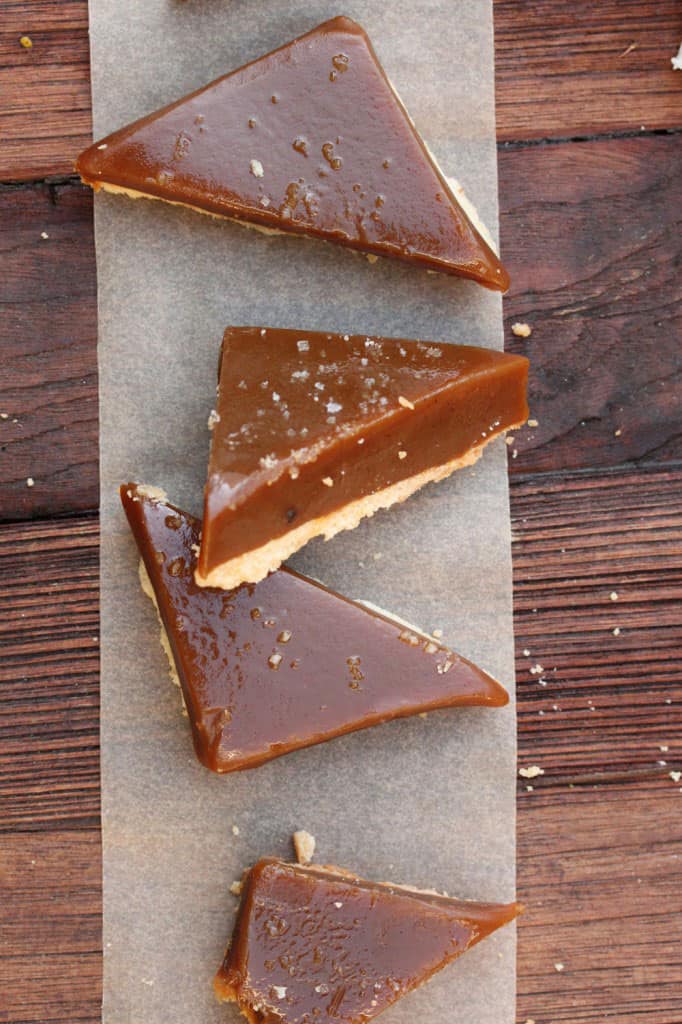 These little heavenly bites of goodness are RICH and DECADENT and you only need a quick bite to satisfy any sweet tooth!
Found it here >> What's Gaby Cooking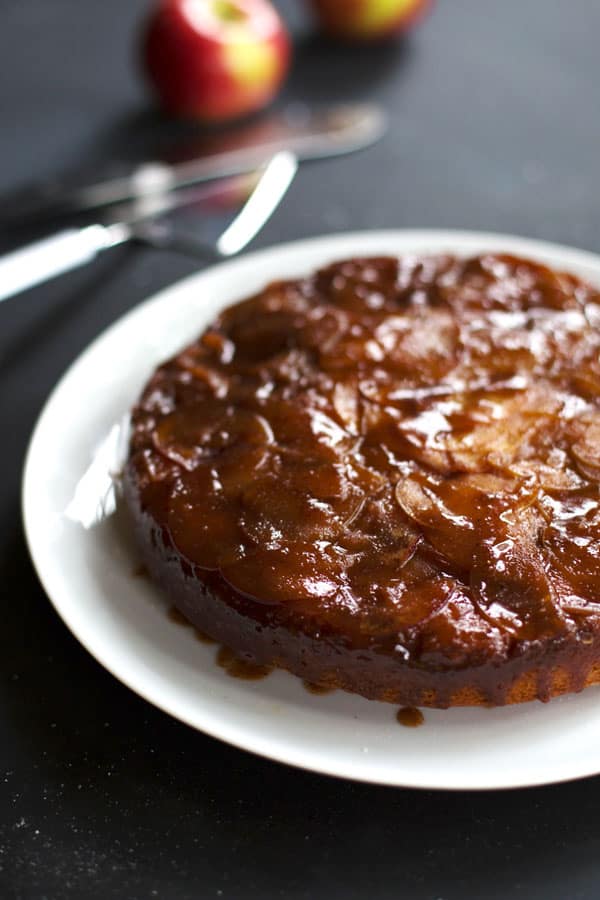 If you're not adding salted caramel to your apple upside down cake you're doing it all wrong!
Found it here >> Pinch of Yum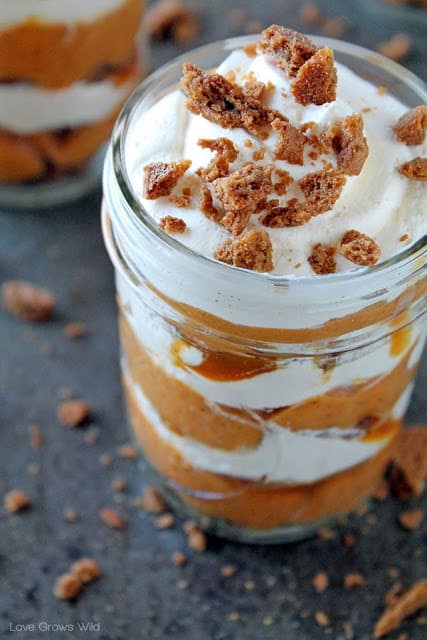 These Salted Caramel Pumpkin Parfaits are layered with gingersnaps, pumpkin pudding, and homemade salted caramel sauce and served in cute little mason jars!
Found it here >> Love Grows Wild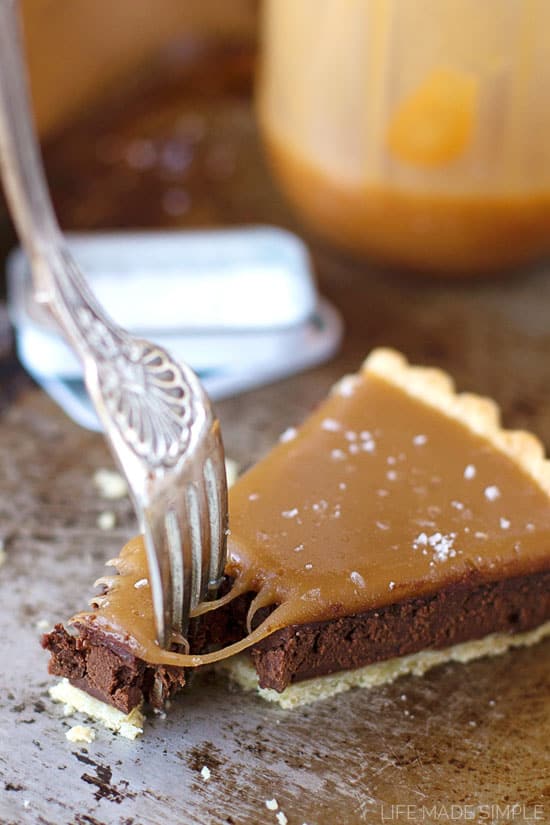 If you love the combo of dark chocolate and caramel- you've got to make one of these babies ASAP!
Found it here >> Life Made Simple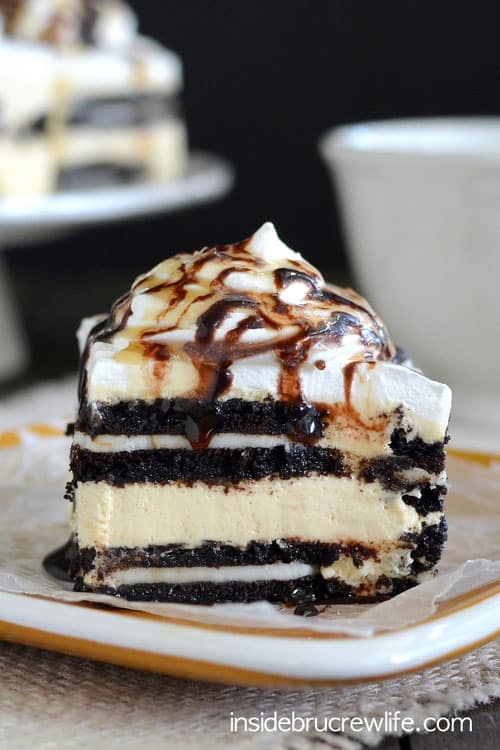 When the weather hots up it's time to make this no bake cake.
Found it here >> Inside Bru Crew Life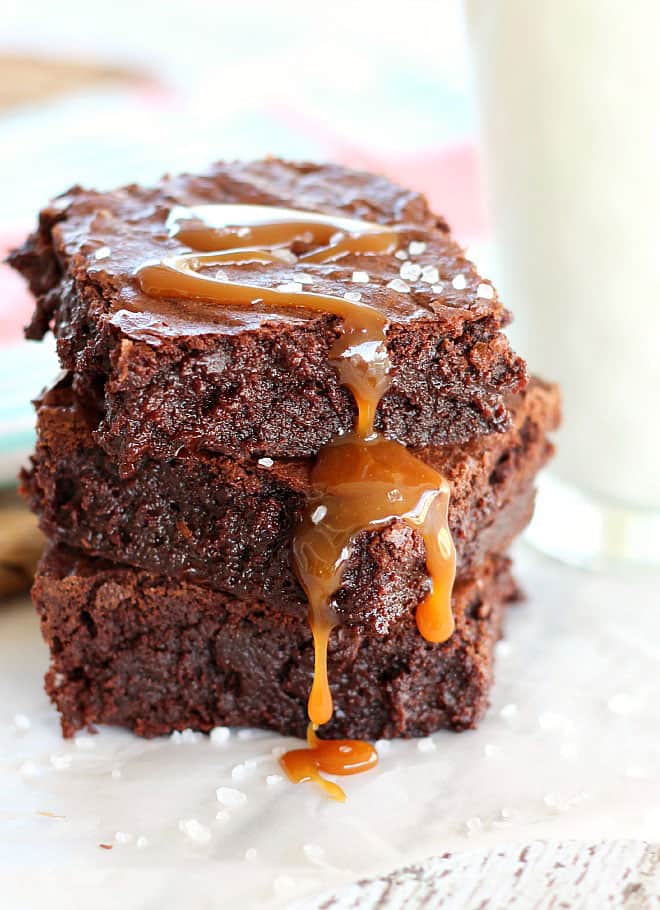 We have no words. Just let the picture speak to you!
Found it here >> Good Dinner Mom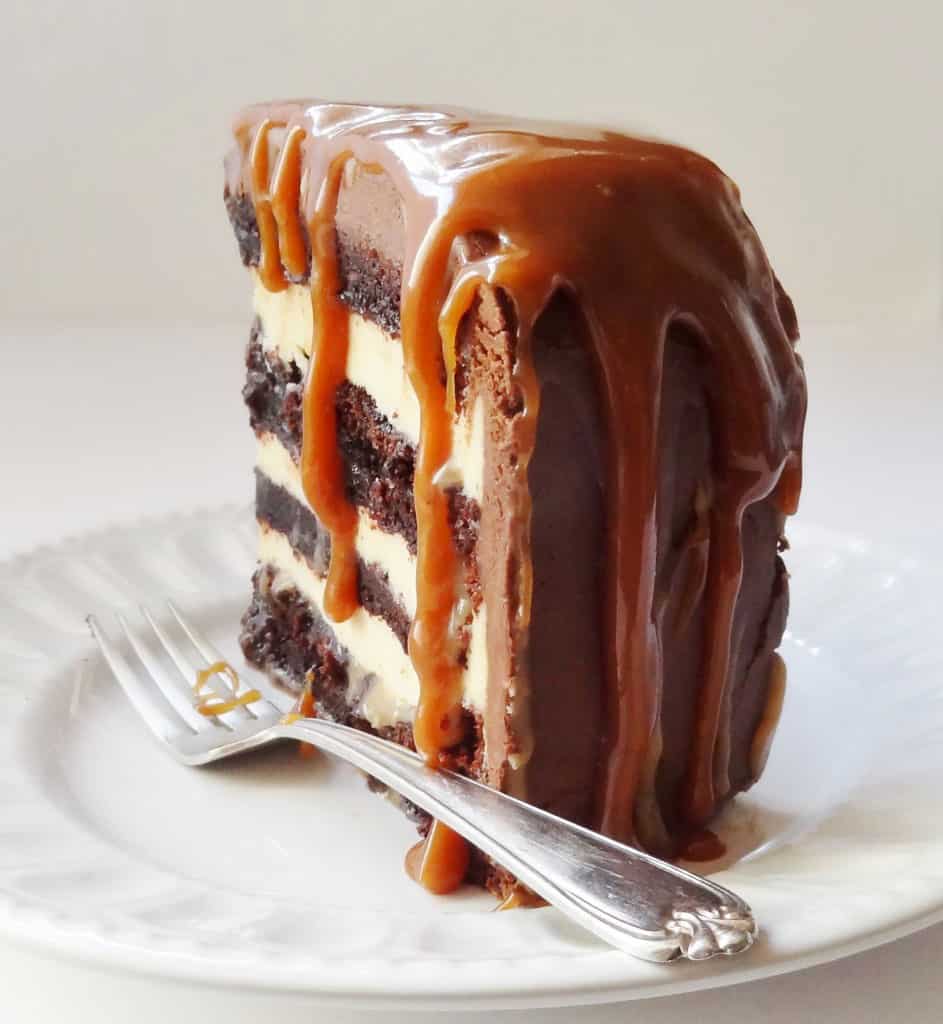 This cake is truly indulgent so it's best to serve it in small slices (and we never thought we'd hear ourselves say that!)
Found it here >> Domestic Gothess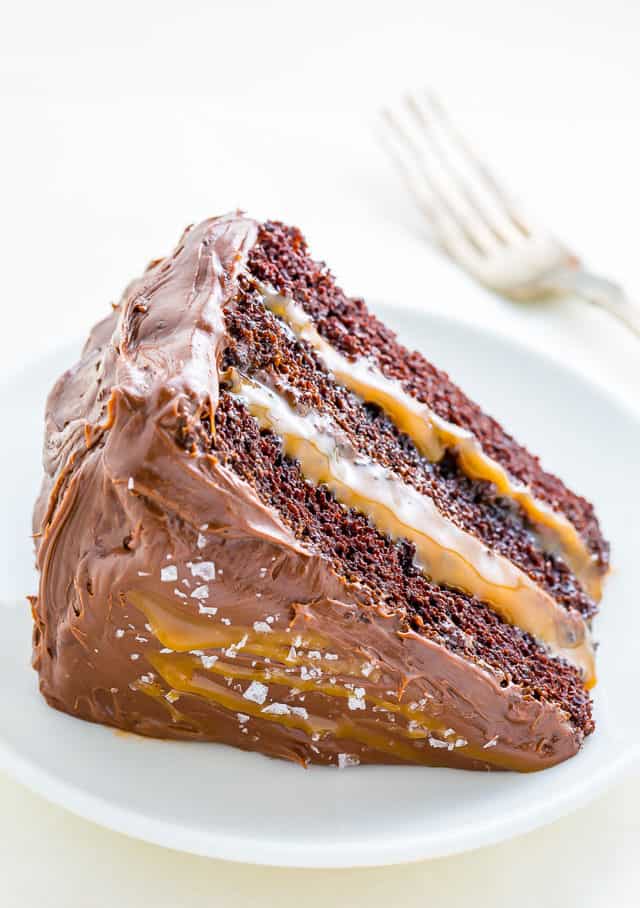 Three layers of salted caramel chocolate cake equals total decadence!
Found it here >> Baker by Nature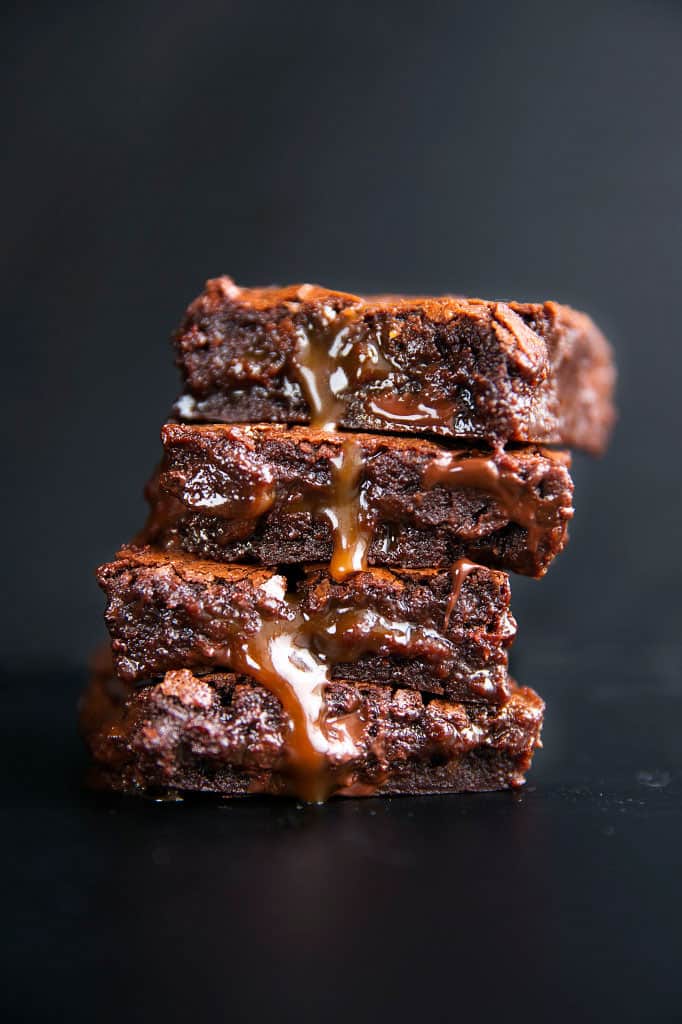 The fudgiest of brownies swirled with homemade salted caramel. One bite and you're in heaven!
Found it here >> Broma Bakery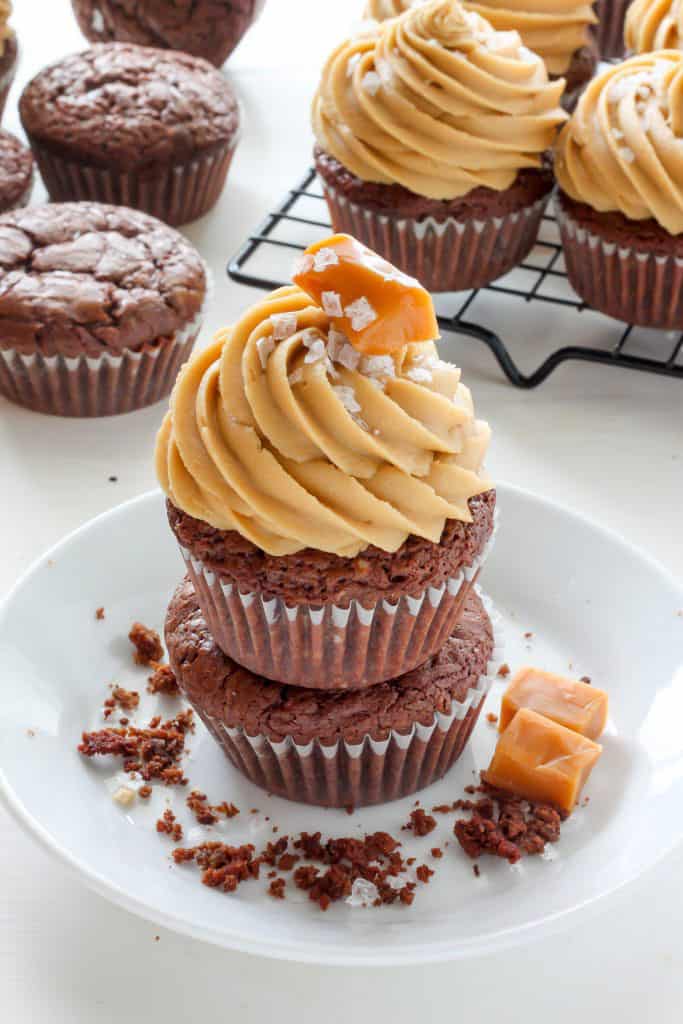 The frosting on these cupcakes is so good you might actually forget to eat the cupcake!
Found it here >> Baker by Nature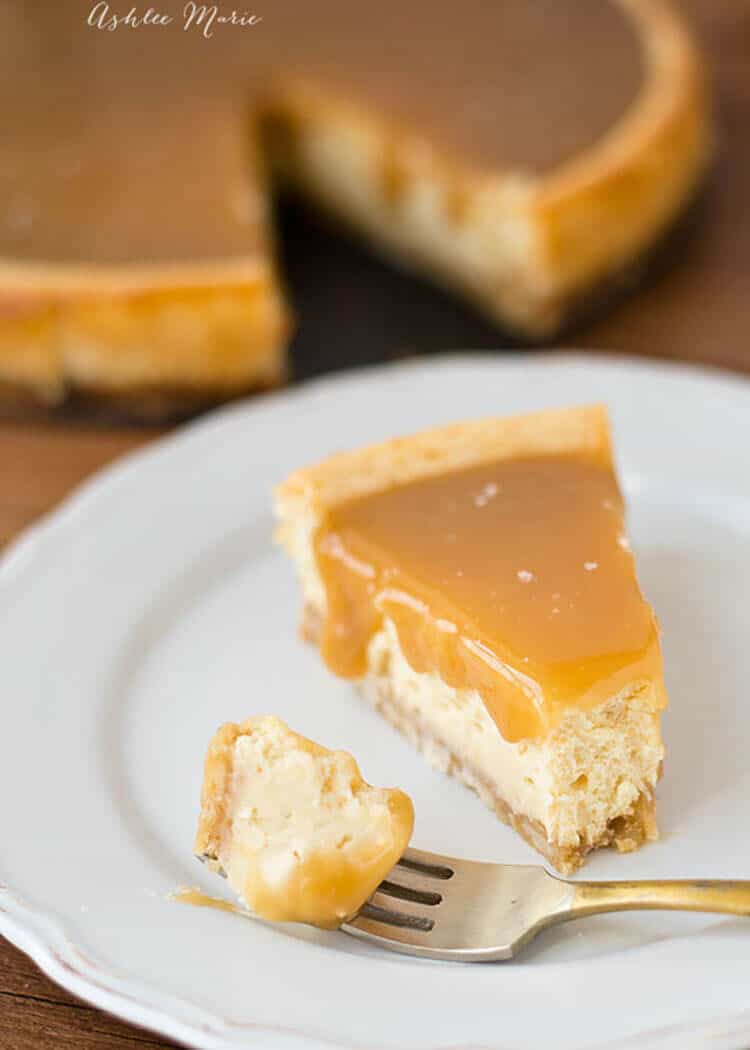 This delicious cheesecake uses a shortbread crust but you can go traditional if you want to.
Found it here >> Ashlee Marie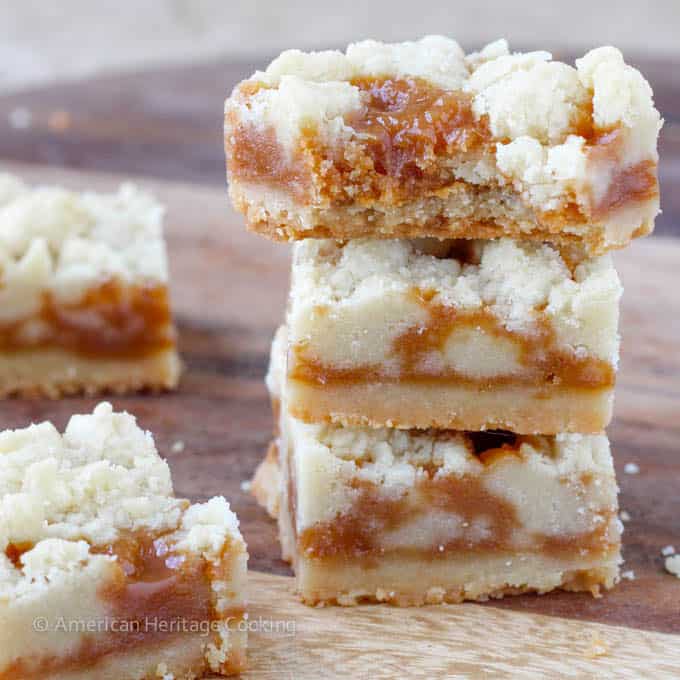 These Salted Caramel Butter Bars have been known to work miracles!
Found it here >> American Heritage Cooking
More Recipe Ideas Here