DISCLOSURE: Some of the links below are affiliate links. This means that, at zero cost to you, I will earn an affiliate commission if you click through the link and finalize a purchase. All opinions are my own, and I only recommend products that will add value for my readers.
Even the Easter Bunny would approve of these adorable chocolate covered bunny pops! A must-make if you love Peep marshmallow treats!
Chocolate Covered Bunny Pops
The other day we shared some fabulous Easter bunny marshmallow kabobs that were so cute it got us thinking what else could we make with those little rabbit shaped peep treats.
And there was only one thing missing from that last treat… chocolate!
You can't have an Easter treat without chocolate candy right? So today we're taking those bunny treats to the next level by smothering them with it!
And once again these Easter treats are so easy to put together the kids can make them.
Supplies
1 package bunny shaped Peeps
1 cup chocolate chips
Sprinkles
Mini marshmallows
Sucker sticks
How to make your chocolate covered Easter bunny treats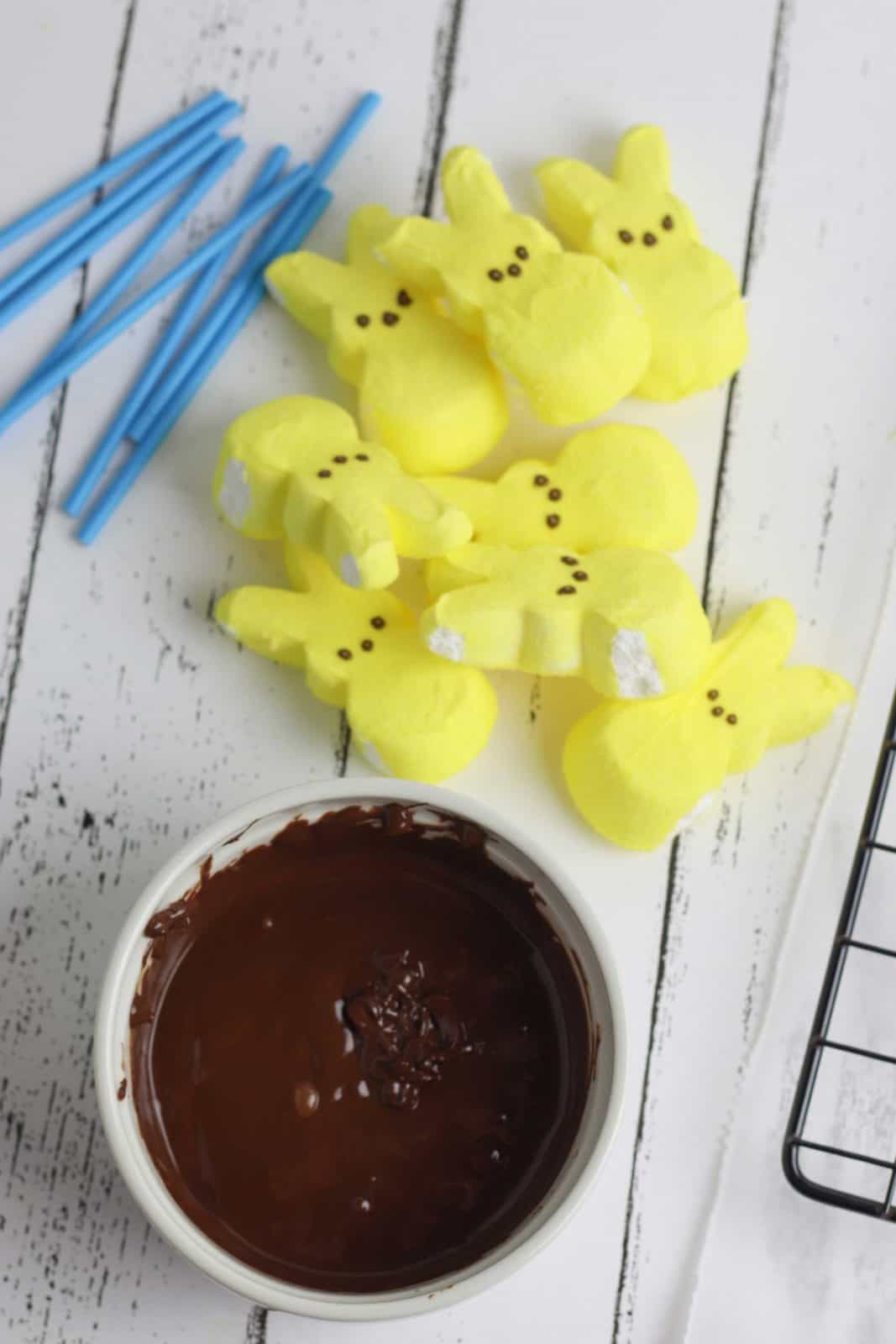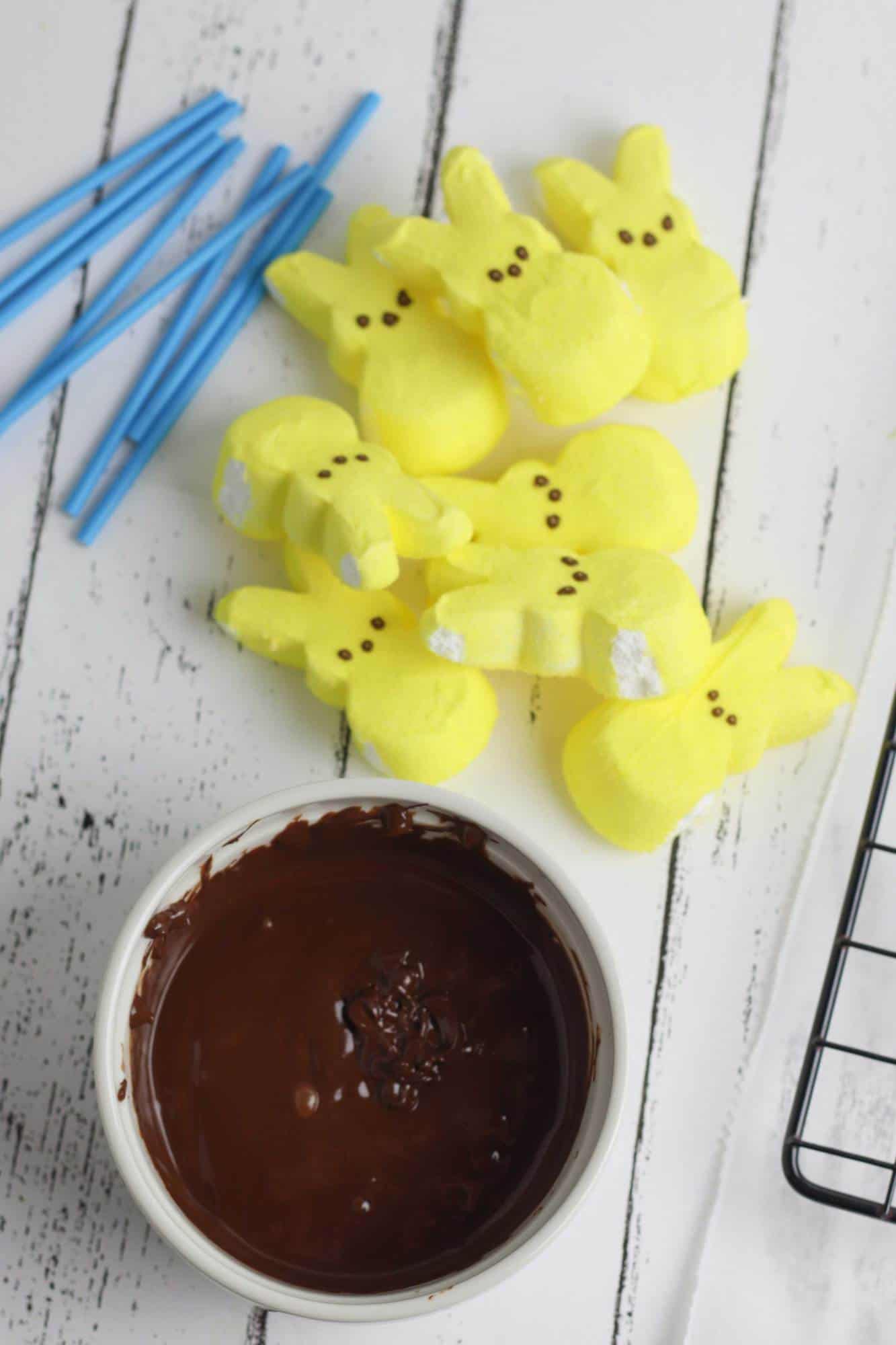 Start by pouring the chocolate chips into a microwave safe bowl.
Pop it in the microwave on high for about 30 seconds.
Take it out and stir to see if the chocolate has all melted.
If not put it back in for a few seconds more. Keep checking it until the chocolate is nicely melted.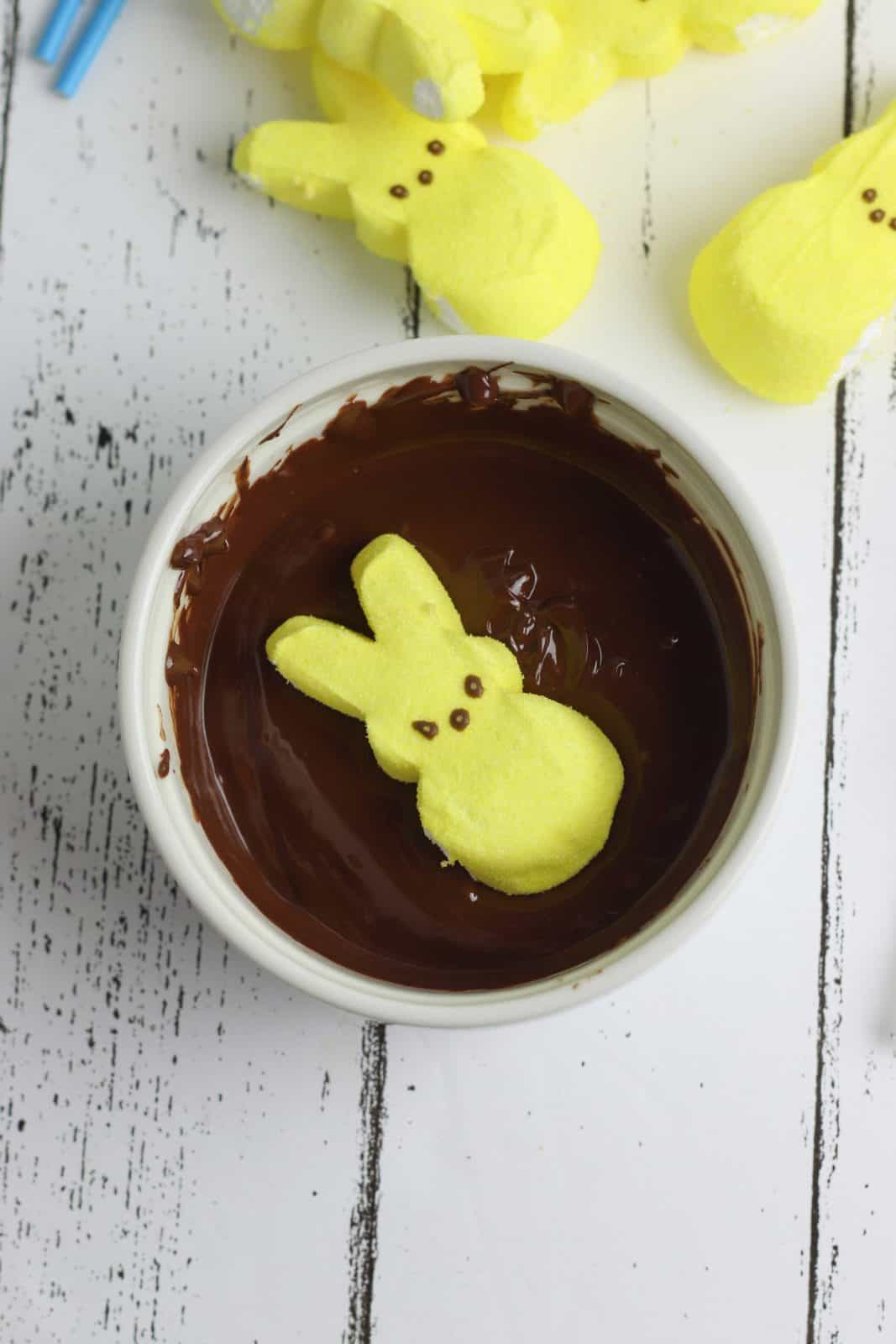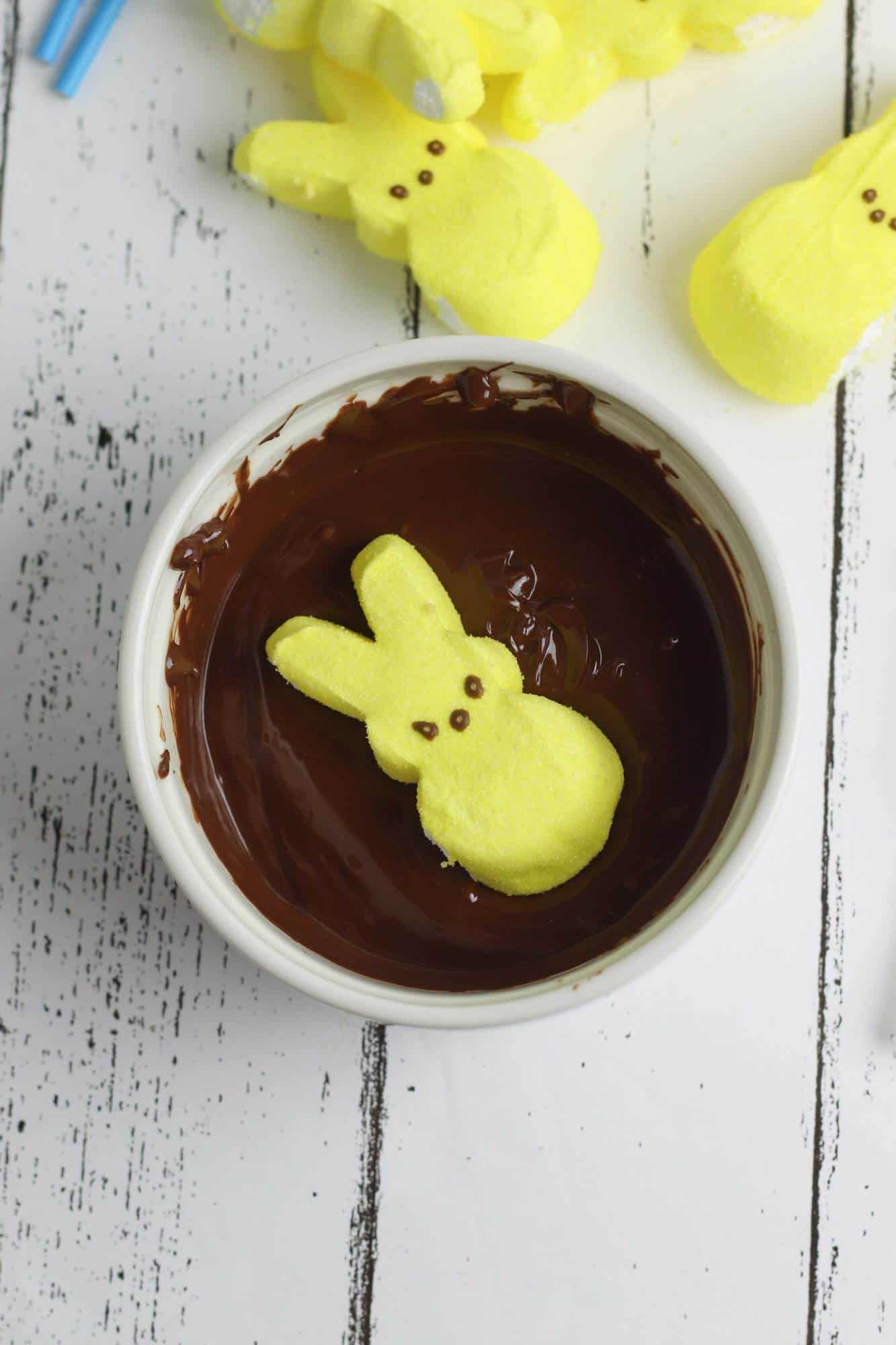 Now drop your first bunny into the melted chocolate and watch him float around with a big smile on his face!
Make sure you turn him over so he's nice and covered in that chocolate.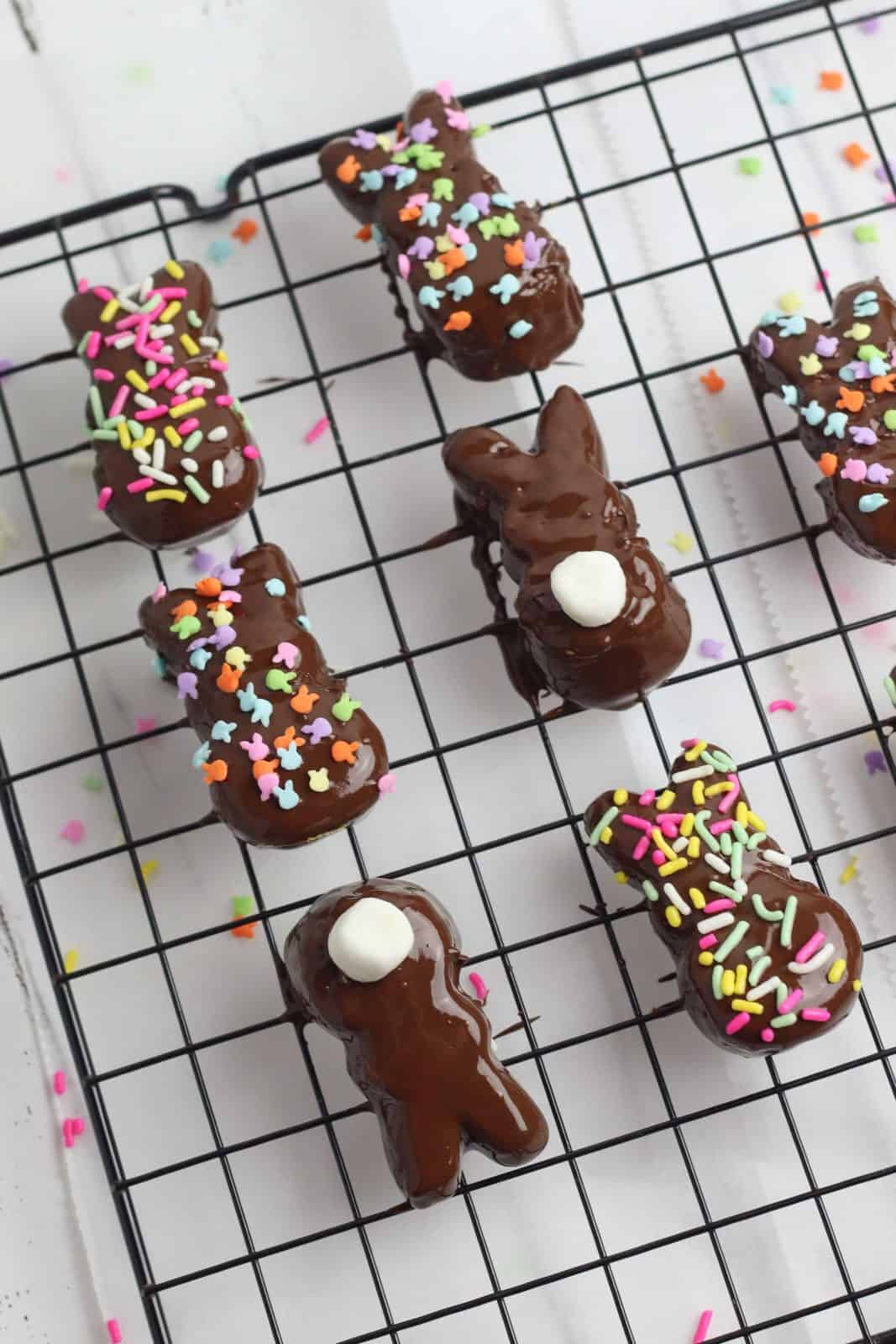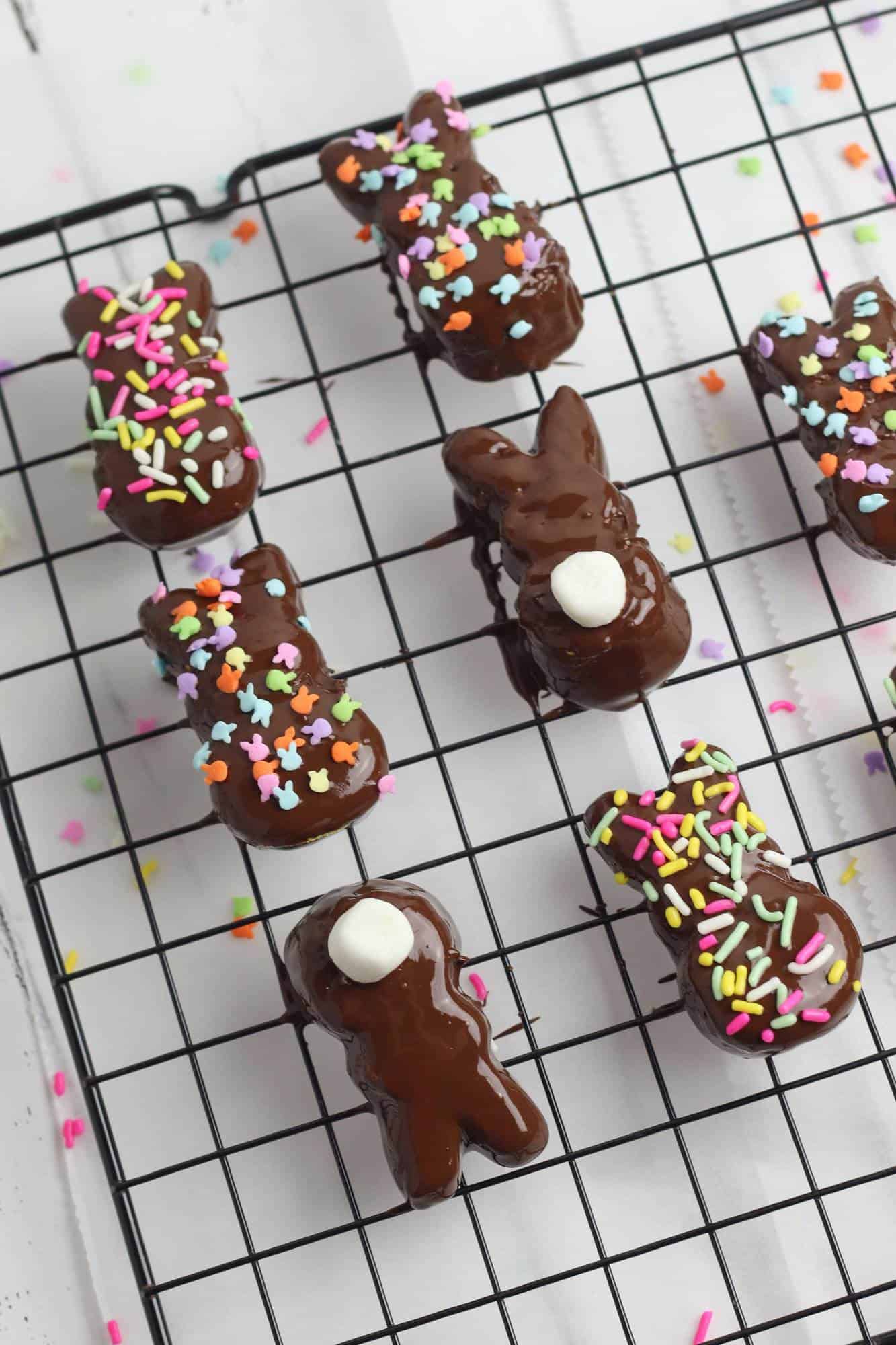 Fish your bunny out and pop him on a wire rack so the chocolate can cool down.
But before it does quickly add some sprinkles, or pop a mini marshmallow on his butt to be his tail!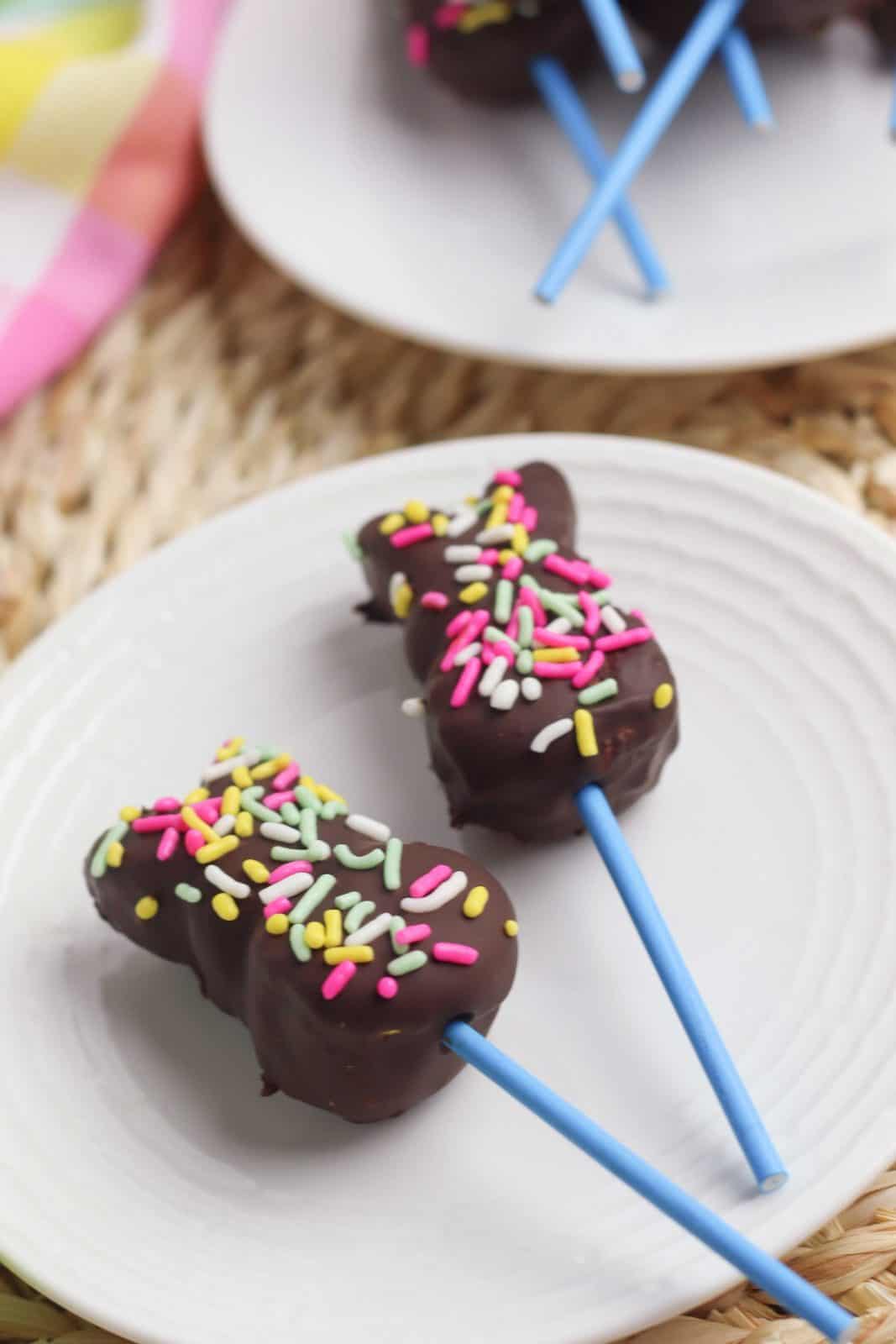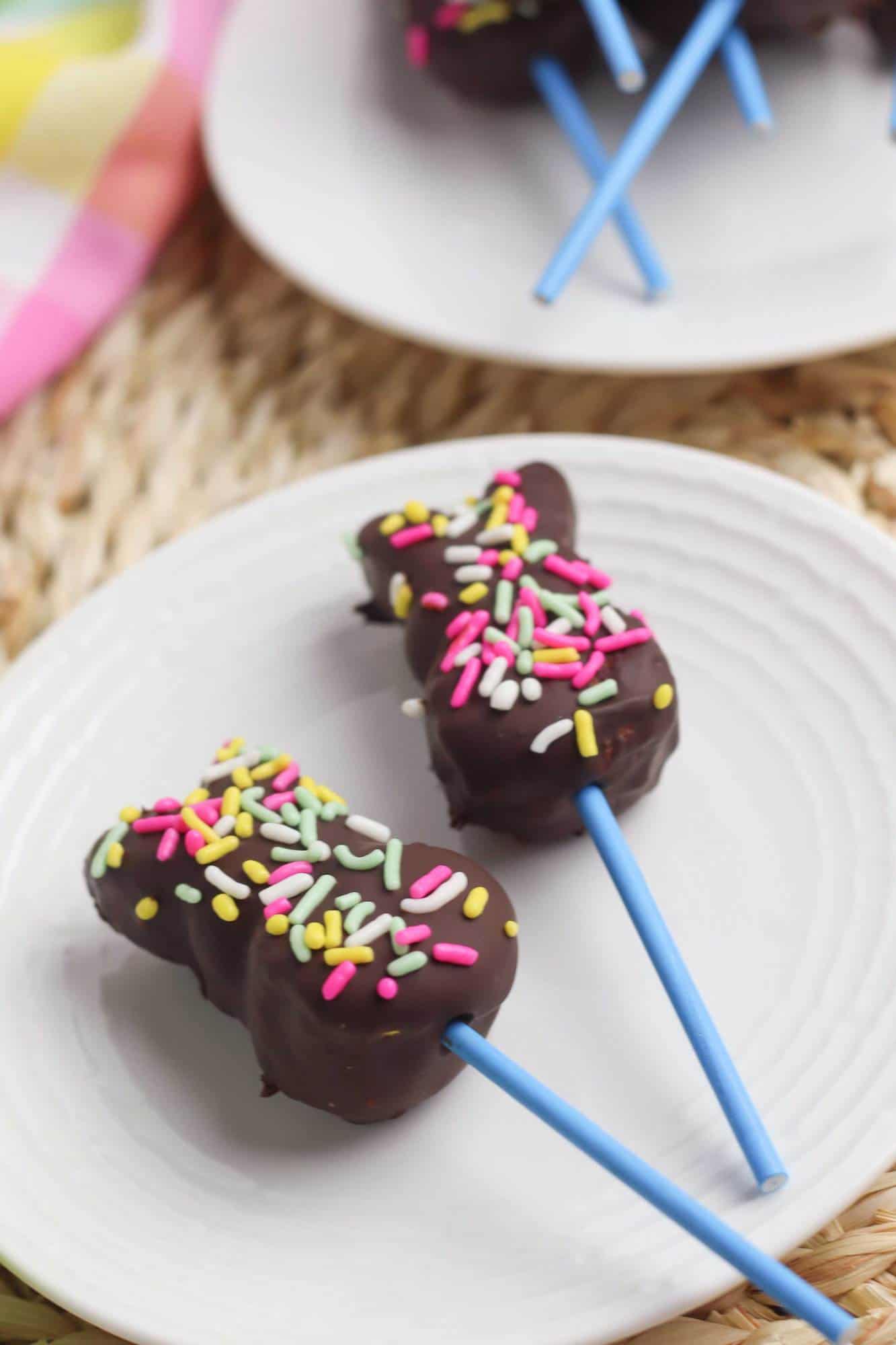 Once the chocolate has completely set you can insert a sucker stick into the bottom of each bunny.
Now smile at the bunny cuteness and decide whether to eat them now or save them for your Easter party!
More Easter Ideas Here
Chocolate Covered Bunny Pops
Ingredients
1 package bunny shaped Peeps
1 cup chocolate chips
Sprinkles
Mini marshmallows
Instructions
Place the chocolate chips in a microwave safe bowl. Microwave on high for 30 seconds. Remove from microwave and stir. If not completely melted, place back in microwave and heat for 30 seconds more.
Place bunny shaped Peeps in melted chocolate and stir to coat.
Place chocolate covered marshmallow on a wire rack to cool.
Immediately sprinkle the sprinkles over the top of the melted chocolate or place a mini marshmallow at the bottom as a tail.
Allow to cool completely. When chocolate is set, remove from wire rack and place a sucker stick in the bottom of the bunny.