DISCLOSURE: Some of the links below are affiliate links. This means that, at zero cost to you, I will earn an affiliate commission if you click through the link and finalize a purchase. All opinions are my own, and I only recommend products that will add value for my readers.
What's the only thing better than a package of PEEPS in your Easter basket? A cheeky dessert made with PEEPS bunnies of course!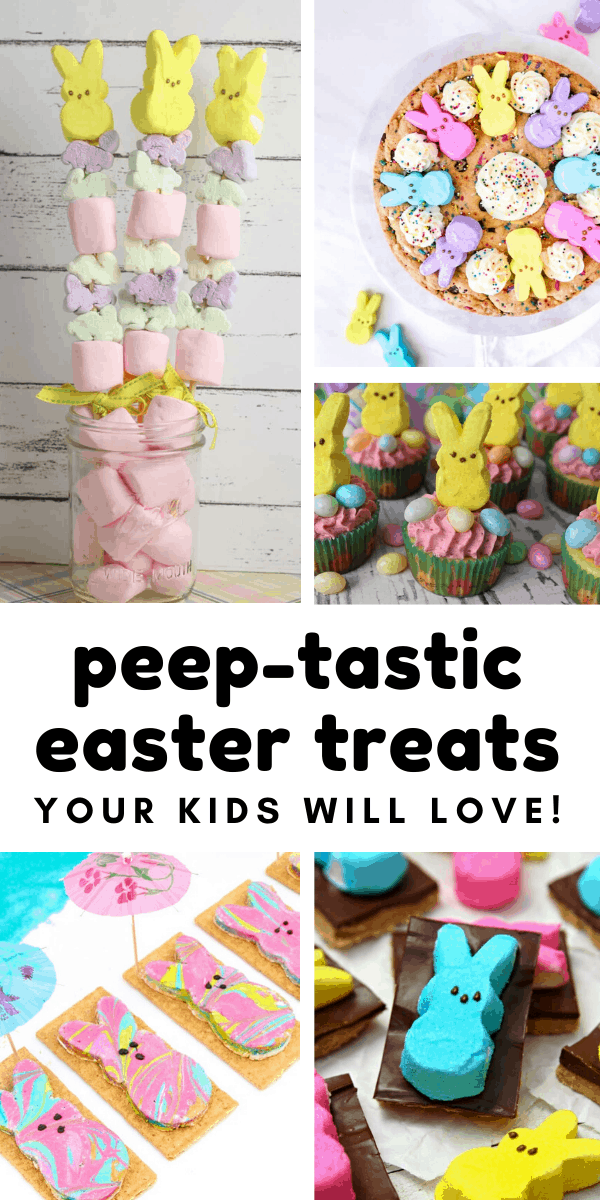 PEEPS Bunnies Easter Desserts
I'm pretty sure it goes against the rules to have an Easter basket without a PEEP or two inside. But this year why not take those PEEPS bunnies to the next level by turning them into a fabulously cute Easter dessert (or three!) Whether you want something so simple the kids can help you put it together, or a show-stopping centerpiece to your Easter table that will have your guests drooling you are sure to find something to suit in this list.
1 | Chocolate Covered Bunny Pops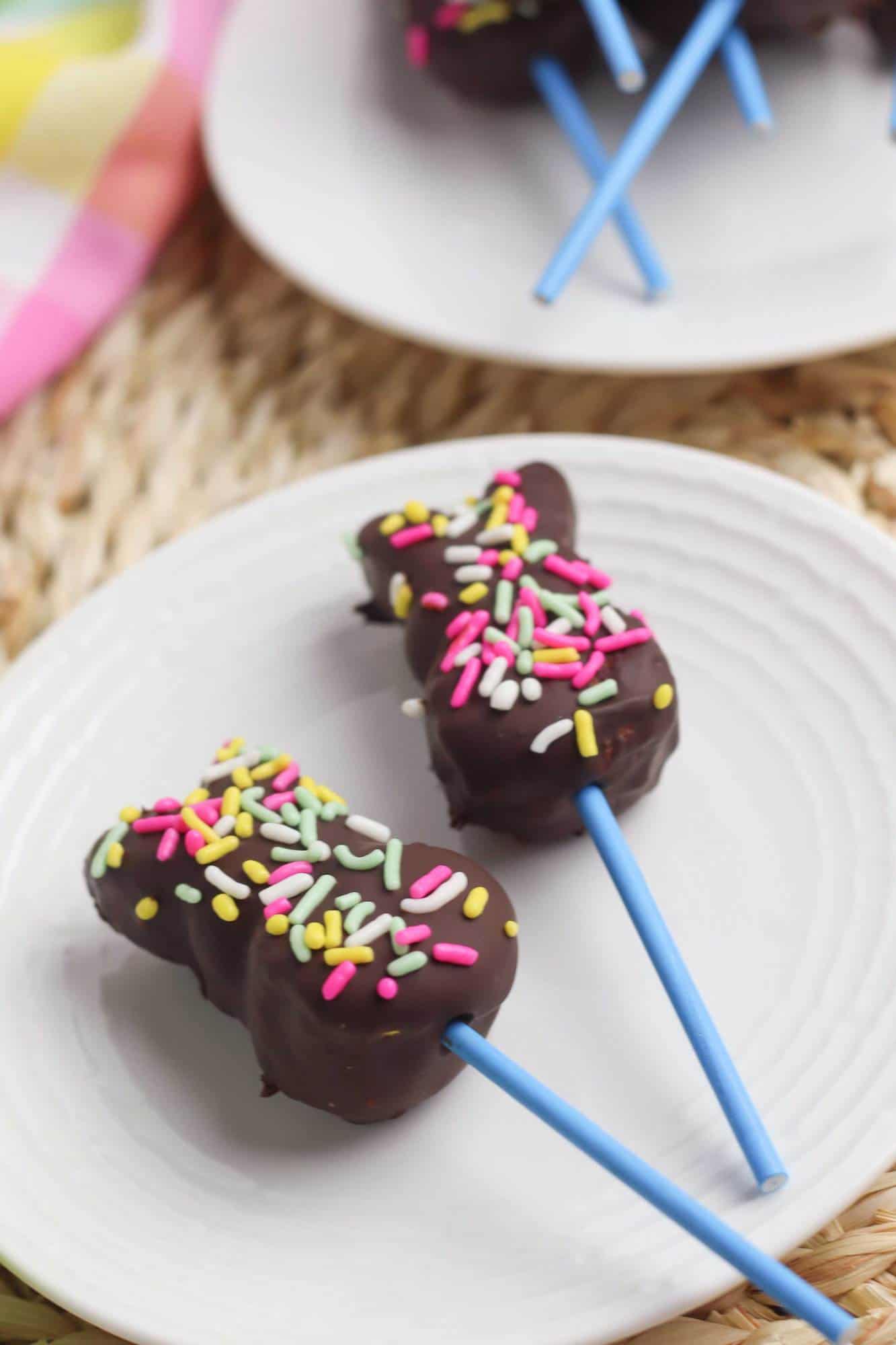 We think the Easter bunny would totally approve of these sweet chocolate bunny pops! They're so easy your kids will enjoy making them with you for sure! Chocolate Covered Bunny Pops by Just Bright Ideas
2 | Bunny Peeps Marshmallow Kabobs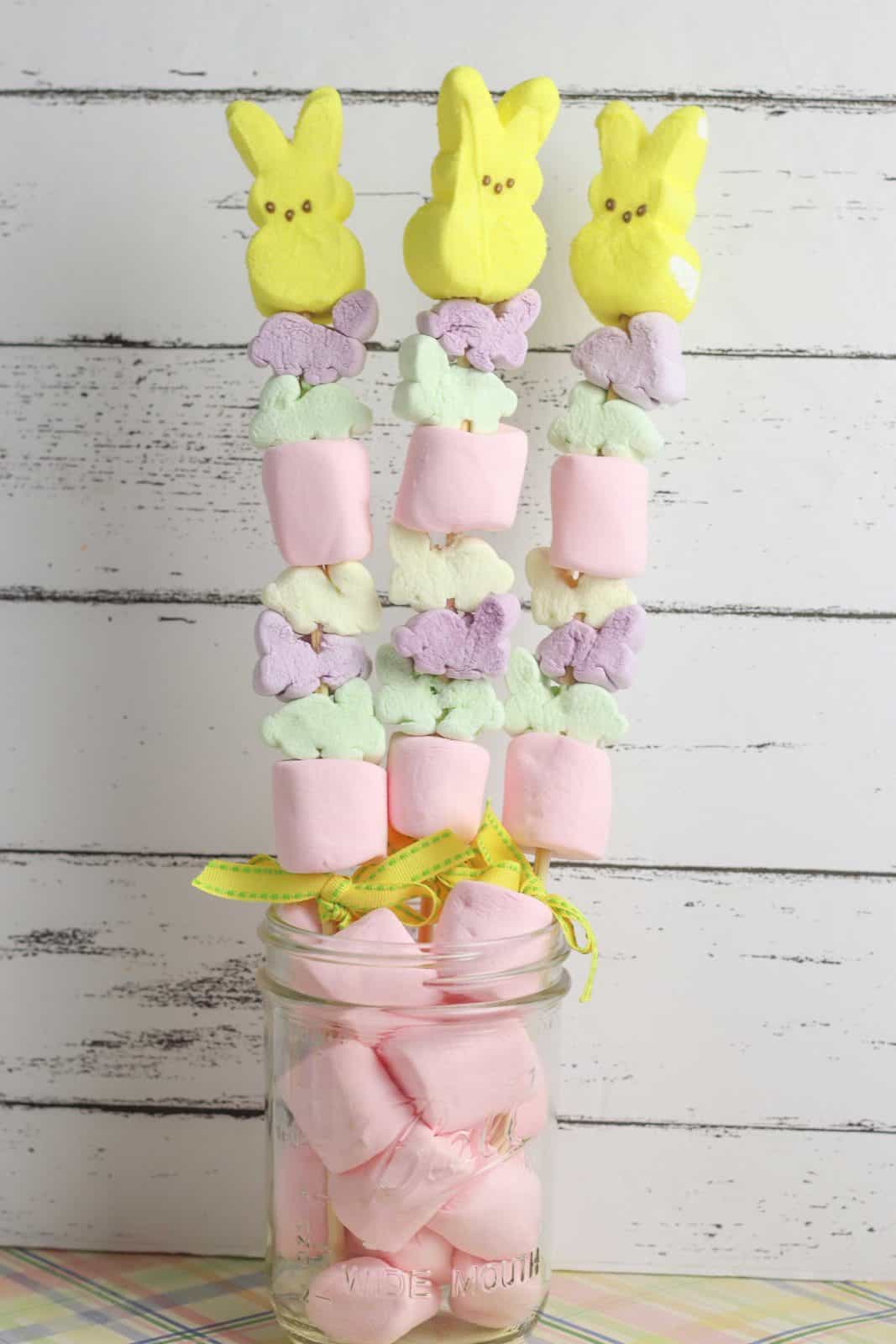 If you're looking for a peep treat that can double as a centerpiece for your Easter celebrations look no further! These kabobs are so spring like with their pastel colors and will look fab standing there on your table in their mason jar holder! Bunny Peeps Marshmallow Kabobs by Just Bright Ideas
3 | PEEPS Magician's Hat Marshmallow Bites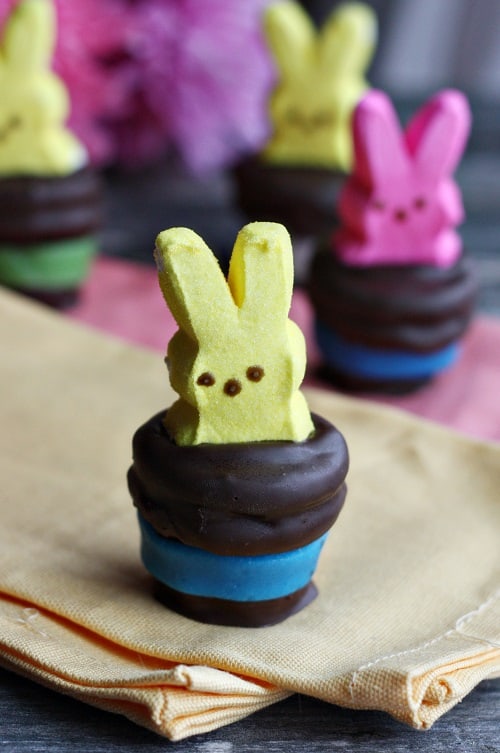 Oh my goodness, these might just be the CUTEST PEEPS bunnies I have ever seen! Just look at them sitting there ready to be pulled from their magician's hats! Such a clever idea! PEEPS Magician's Hat Marshmallow Bites by Not Your Momma's Cookie
4 | Deconstructed Peeps S'mores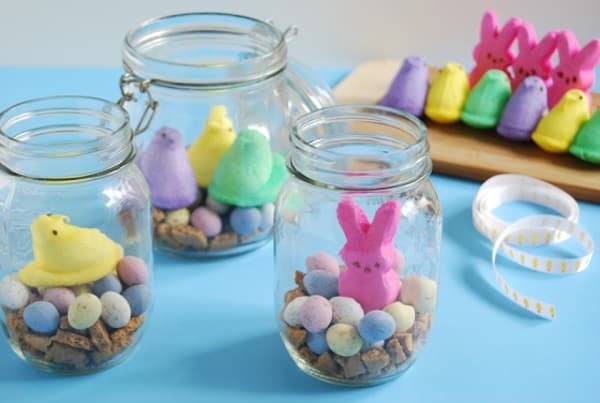 Here's a cute mason jar Easter gift idea. Pop your peep bunny in to a jar with some mini eggs and crumbled graham crackers and you've got yourself a deconstructed s'more! Deconstructed Peeps S'mores by My Sweet Remedy
5 | Easter Cupcakes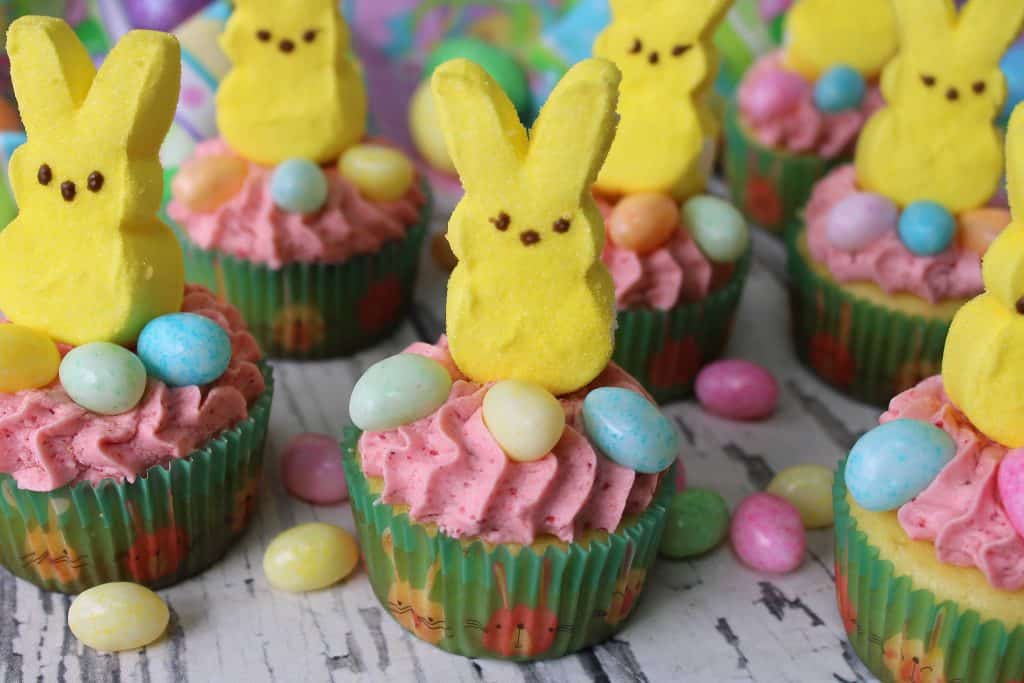 These Easter cupcakes are super sweet and easy to decorate, but inside is a hidden surprise that make them taste even yummier! Easter Cupcakes by Baked Broiled and Basted
6 | PEEPS Cookie Cake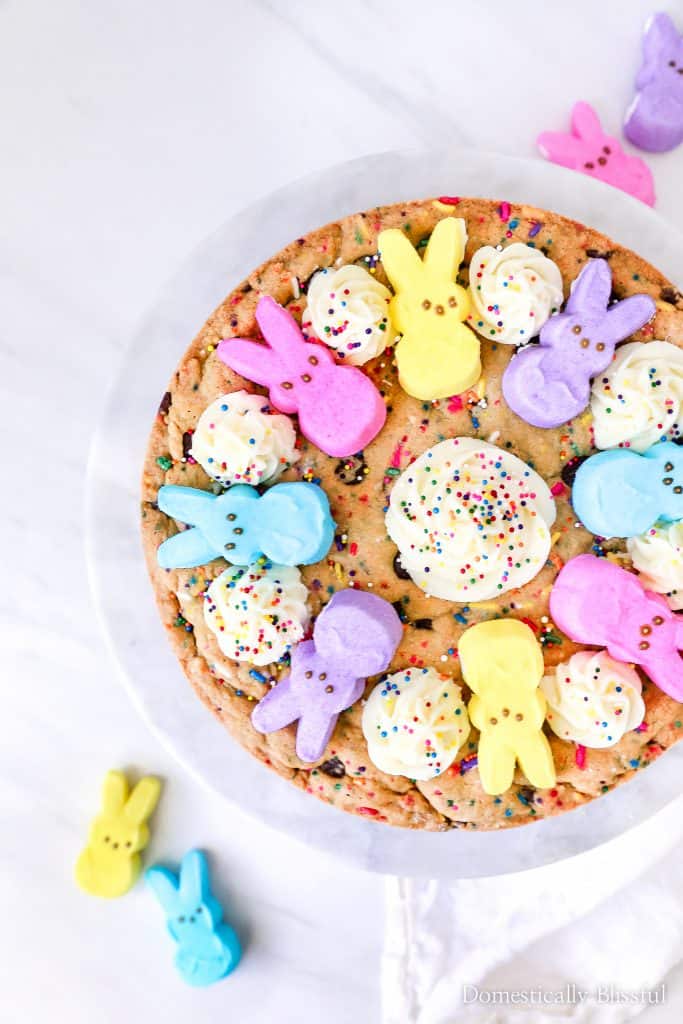 Wow! This giant cookie cake looks fabulous with all those Peep bunnies on top. And there's double the flavour because the buttercream frosting tastes like Peeps too! PEEPS Cookie Cake by Domestically Blissful
7 | PEEPS Easter Peanut Butter S'mores Bars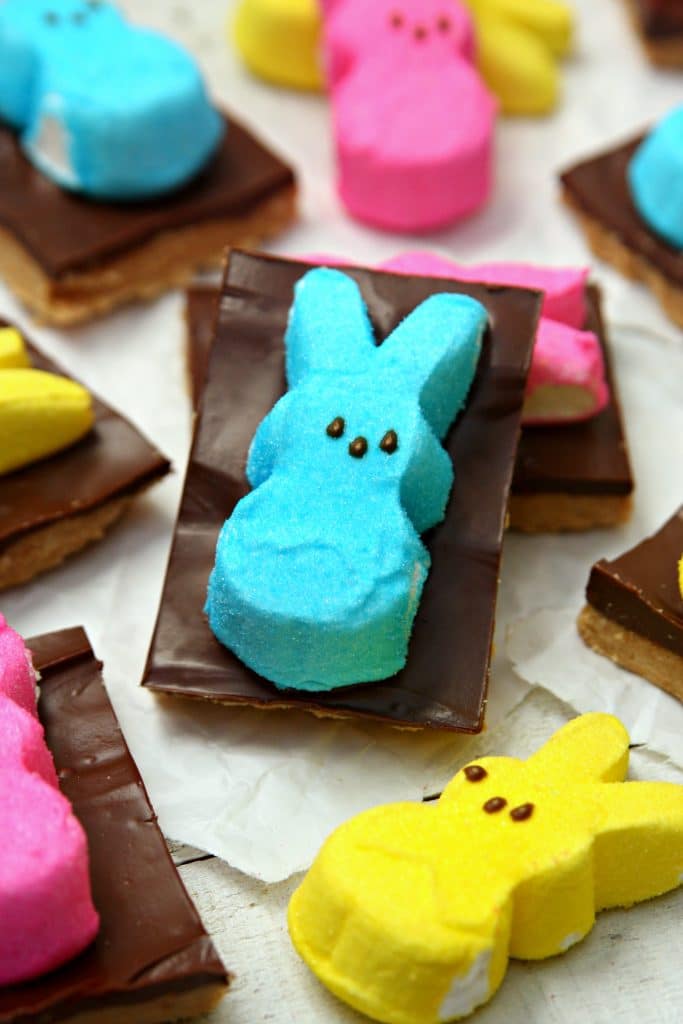 If you love peanut butter s'mores you are definitely going to have to add these to your Easter baking list! They look super cute, and melt in your mouth just like a real S'more. Only question is do you have the restraint not to eat them all? PEEPS Easter Peanut Butter S'mores Bars by Happy Go Lucky
8 | Peeps Cake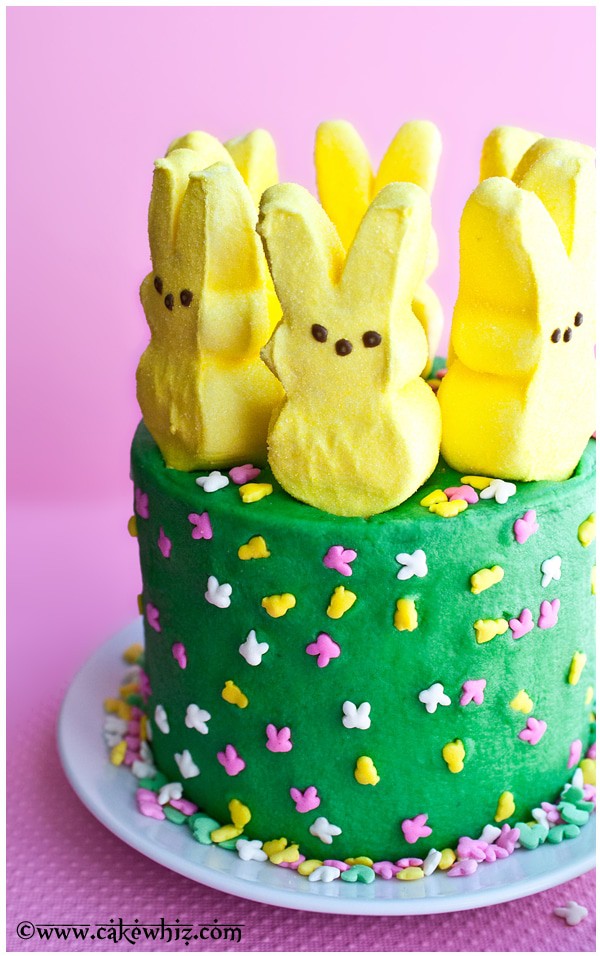 If you want to make a show stopper of a cake for your Easter party you can't go wrong with this one! I love the little bunny shaped sprinkles! Peeps Cake by Cake Whiz
9 | Peep Mobile Treats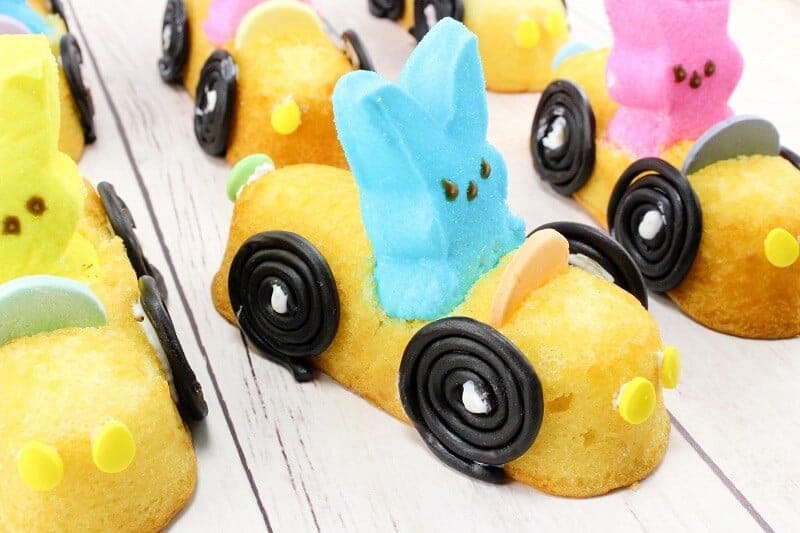 Oh my goodness how fun are these! Cute marshmallow bunnies driving their own Peep Mobiles! Love it! Your kids will have a blast putting these together that's for sure. Peep Mobile Treats by Crayons and Cravings
10 | PEEPS Pizza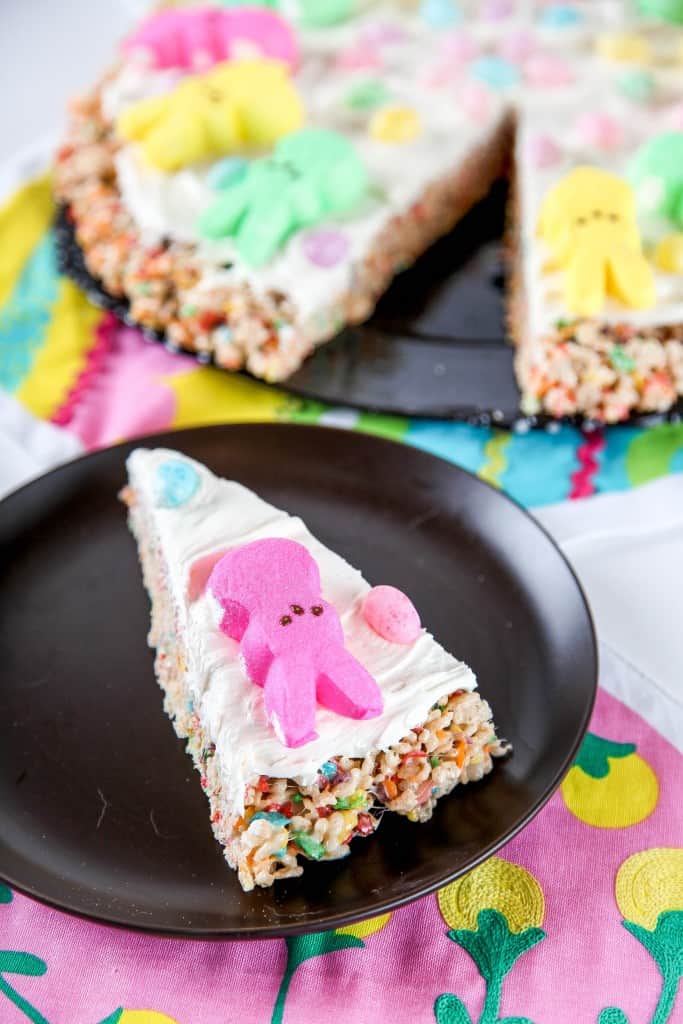 Yum! This PEEPS pizza will make a fabulous centerpiece and tastes great with the chewy rice crispies topped with a marshmallow frosting, and of couse those PEEPS bunnies! PEEPS Pizza by Baking Beauty
11 | PEEPS Cake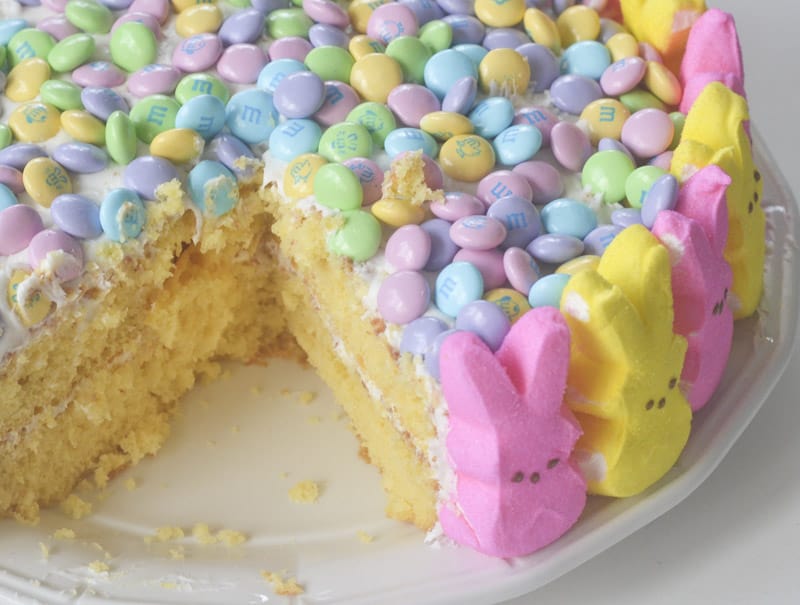 If you love an excuse to decorate with those sweet pastel coloured M&Ms then this is the Easter cake for you! I love the idea of standing those little bunnies up all around the cake rather than using them to decorate the top! PEEPS Cake by Recipe Diaries
12 | Rainbow Tie Dye Peeps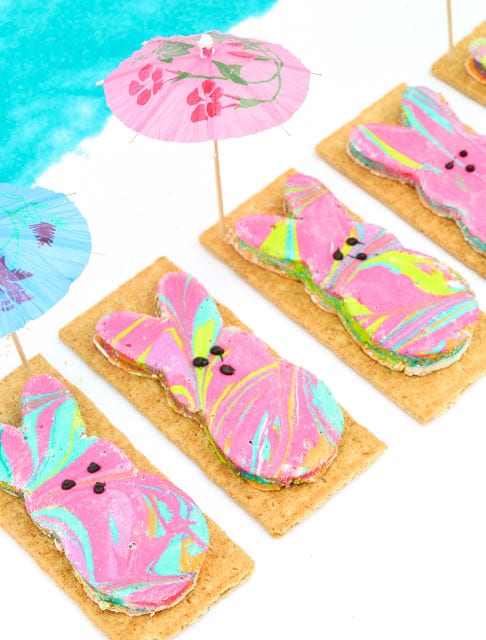 And while you have that PEEPS shaped cutter out why not have a go at these tie dye bunnies! I love how they're all laid out catching some rays! Rainbow Tie Dye Peeps by A Kailo Chic Life
13 | PEEPS Chocolate Speckled Eggs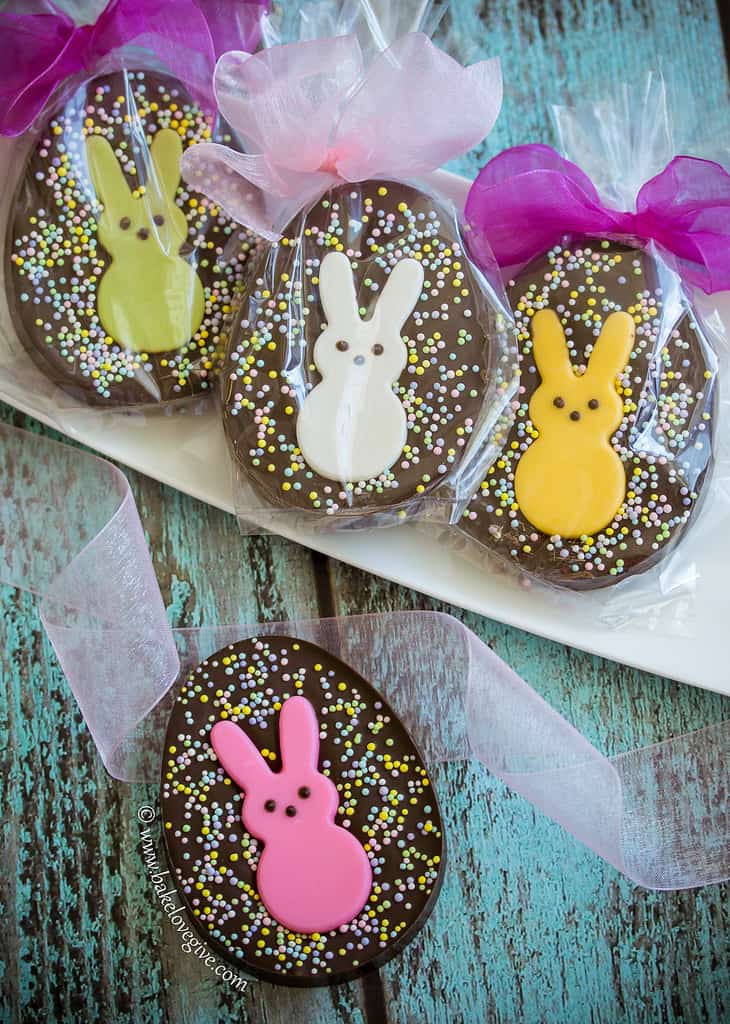 Ooooh! How fab do these look? Little PEEP shaped bunnies inside an eggs shaped chocolate! These would make the perfect treat to pop inside an Easter basket. PEEPS Chocolate Speckled Eggs by Bake Love Give