These homemade Christmas cards for kids to make are super cute and your family will love getting them in the mail! Especially Granny… because she loves the handmade stuff the most right?
This post may contain affiliate links, which means I may receive a commission if you click on a link and purchase something. As an Etsy and Amazon Associate I earn commissions from qualifying purchases.
Adorable Homemade Christmas Cards for Kids to Make!
It'll soon be time to send out those Christmas cards and this year why not get your children involved and let them have a go at making their own Christmas card to give to Daddy or send to Grandma.
If you need some inspiration check out these adorable homemade Christmas cards. I found everything from cards decorated with ribbon or washi tape to footprint cards and even potato prints! Most of them can be made by a toddler, under your supervision of course, and your older kids will enjoy this activity too!
Don't forget to scroll all the way to the end so you don't miss any of the fabulous ideas, and be sure to pin your favourites as you go so you can find them again later!
How to Make Your Own Christmas Cards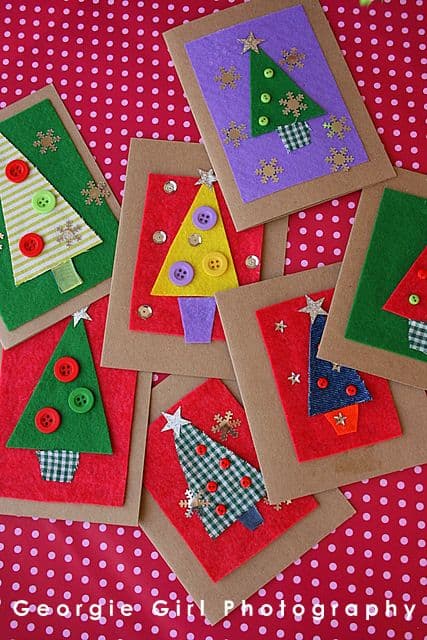 I love these felt and fabric trees decorated with button baubles. It's probably a craft to do with older children though as it looks a bit fiddly for toddlers to handle. (via Love and Lollipops)
Simple Ribbon Christmas Cards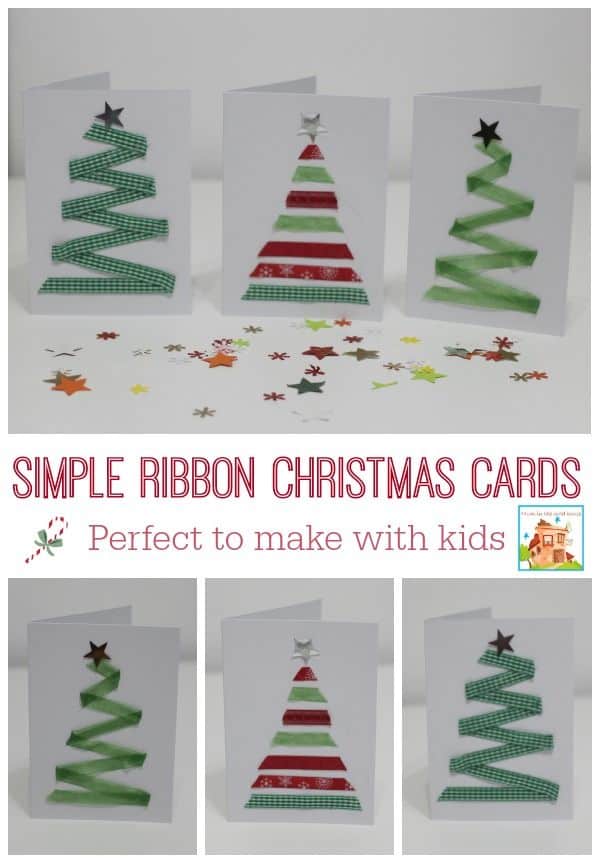 If you're a crafter you probably have a box full of ribbon scraps. I know I do because I can never bear to throw them away. Well this is the perfect Christmas card craft to put them to good use. (via Mum in the Madhouse)
Paint Chip Christmas Cards



It's time to take a trip to the DIY store so you can raid their paint chip selection in order to make these fabulous Christmas cards! (via One Little Project)
Penguin Christmas Cards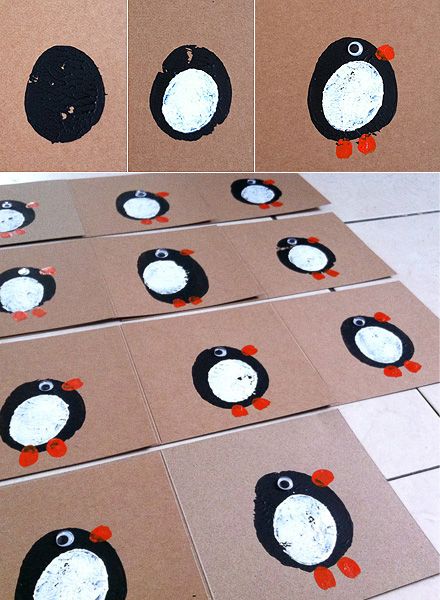 Oh how adorable are these little penguins? Time to put those old potatoes to good use! (via Molly Moo Crafts)
Simple Washi Christmas Cards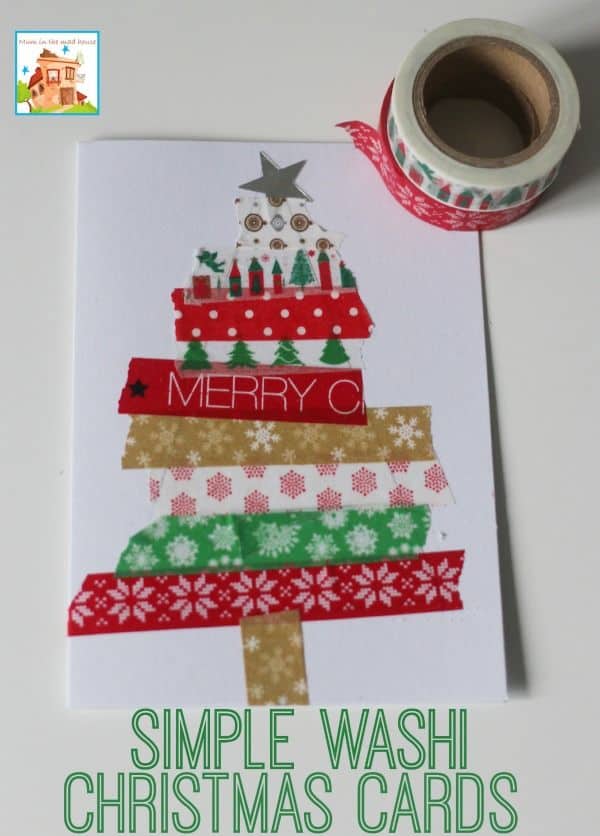 These washi tape Christmas cards are adorable and they're perfect for little ones as the tape is really easy to tear. (via Mum in the Madhouse)
Scrap Ribbon Tree Ornaments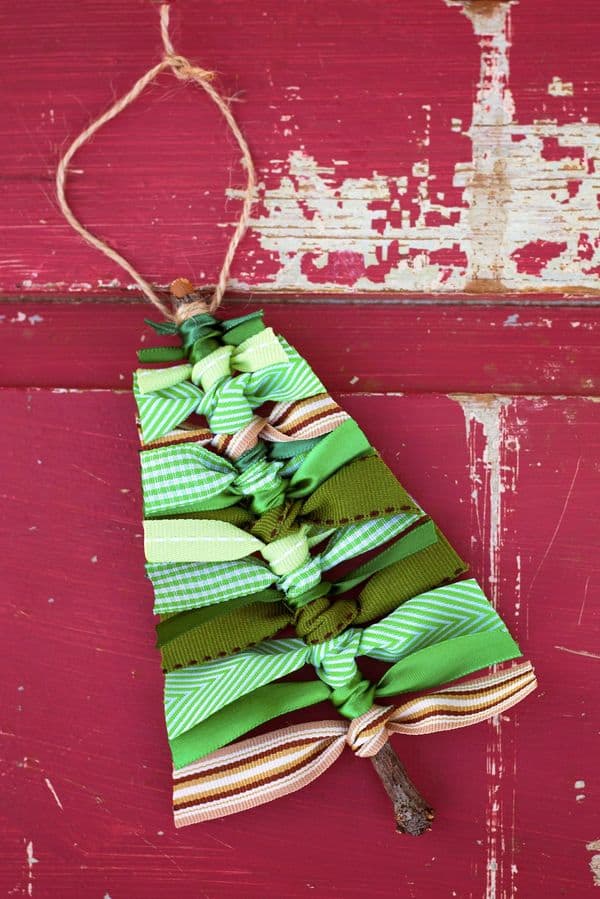 I am completely in love with these ribbon Christmas trees, and they would make the most amazing homemade Christmas cards just by gluing them to the front of the card. In fact if you attached them with something slightly less sticky the recipients could remove them from the cards and hang them on their tree! (via Fireflies and Mud Pies)
Fingerprint Christmas Cards for Kids to Make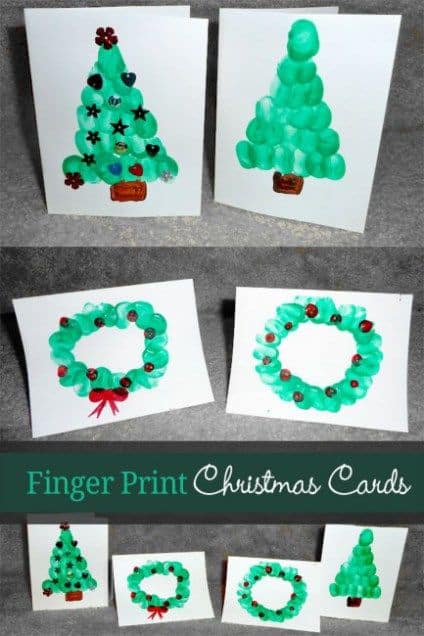 These fingerprint cards are a lot of fun to make and I love how the Christmas trees have been decorated with stars and ornaments! (via Hands On As We Grow)
Potato Print Snowman Christmas Card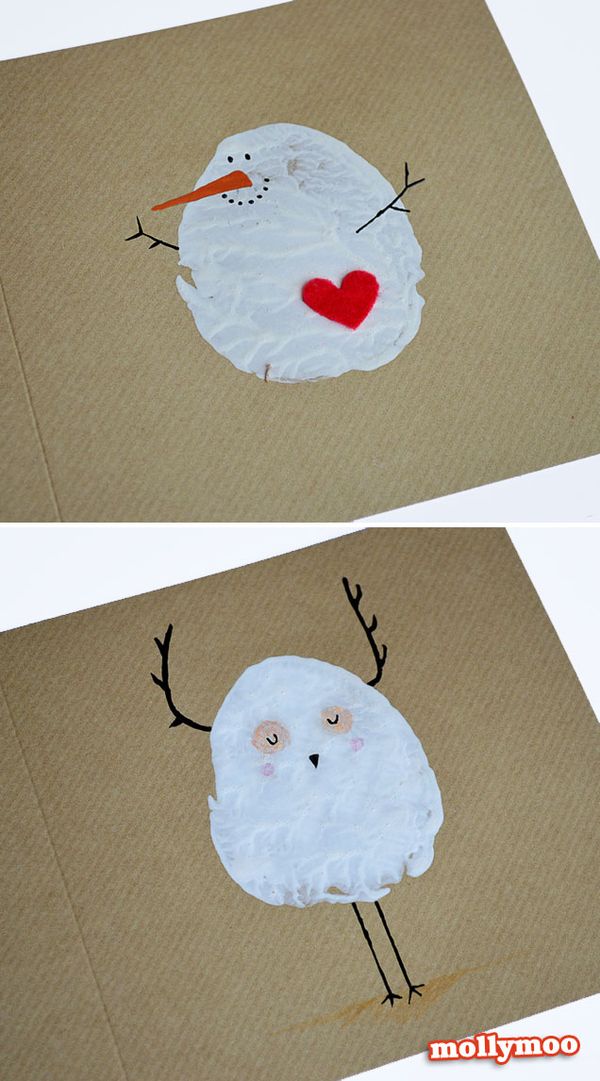 Oh look here's some more potato print car ideas, the snowman is adorable but that reindeer totally needs a red nose! (via Molly Moo Crafts)
Reindeer Footprint Christmas Card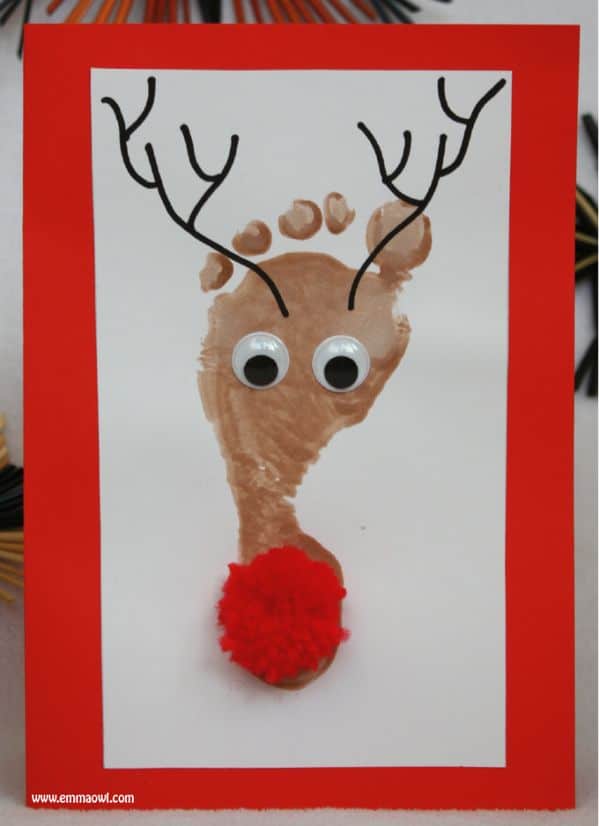 Oh that's what I call a red nose for Rudolph! (via Emma Owl)
Speaking of Rudolph if you love this you'll love these
reindeer crafts
too!
Marbled Christmas Tree Craft for Kids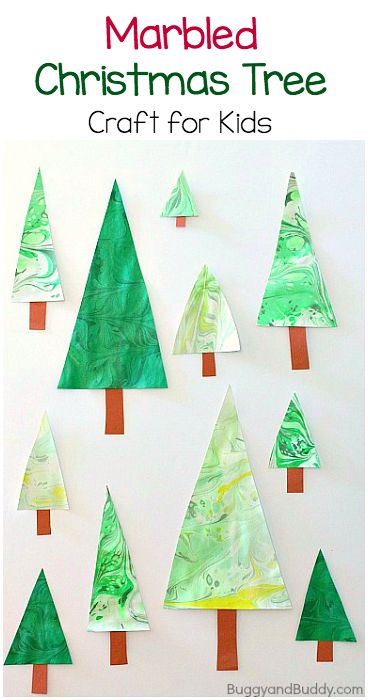 Oh these marbled trees are so pretty and they are a lot of fun to to make too. (via Buggy and Buddy)
Mistletoes Christmas Card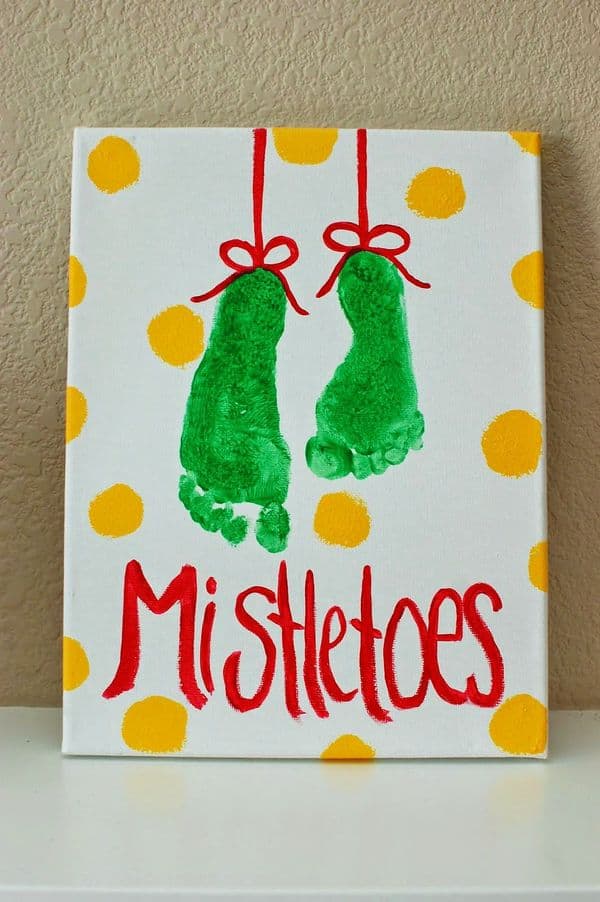 We made the "Mistletoes" cards with the kiddos when they were one and they turned out so cute! (via Pinkie for Pink)