Christmas wouldn't be complete without a reindeer or two so we've rounded up some EASY reindeer crafts which are perfect for fans of RUDOLPH!
This post may contain affiliate links, which means I may receive a commission if you click on a link and purchase something. As an Etsy and Zazzle Affiliate I earn commissions from qualifying purchases.
Reindeer Crafts
You can't get through the Holiday season without doing some reindeer crafts, because Christmas just wouldn't be the same without the infamous Rudolph and his very shiny nose right!
I've hunted high and low to find the very best reindeer crafts to inspire you and your kiddos to spend some family time together making MEMORIES!
Don't forget to scroll all the way to the end so you don't miss any of the bright ideas. And be sure to hit the save button on your favourites so you can find them again later!
Reindeer Christmas Bauble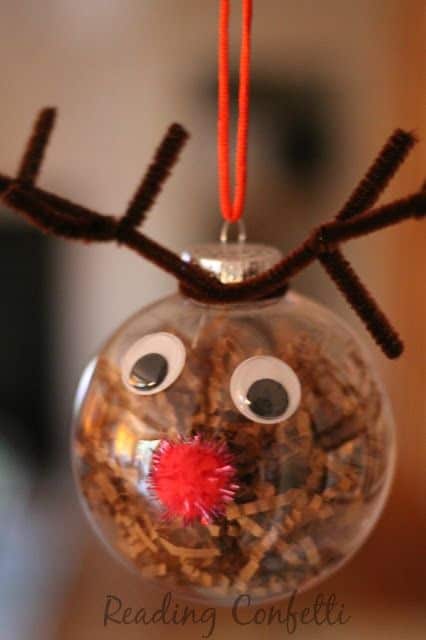 Reindeer Bauble – Oh my goodness how ADORABLE is this reindeer bauble! And so EASY to make too!
A Jar of Reindeer Noses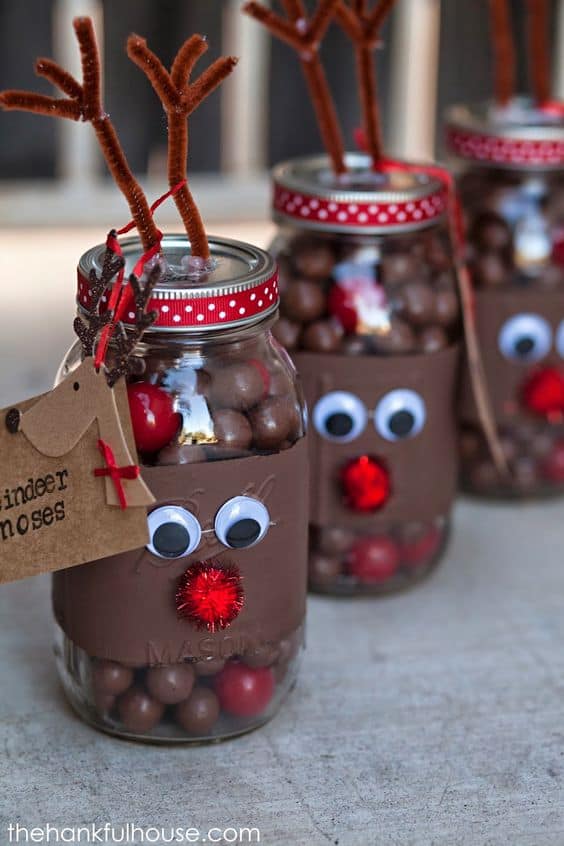 Reindeer Noses – LOVE these Reindeer noses – they'll make the perfect favours for our Christmas party!
Felt Reindeer Ornament Inspiration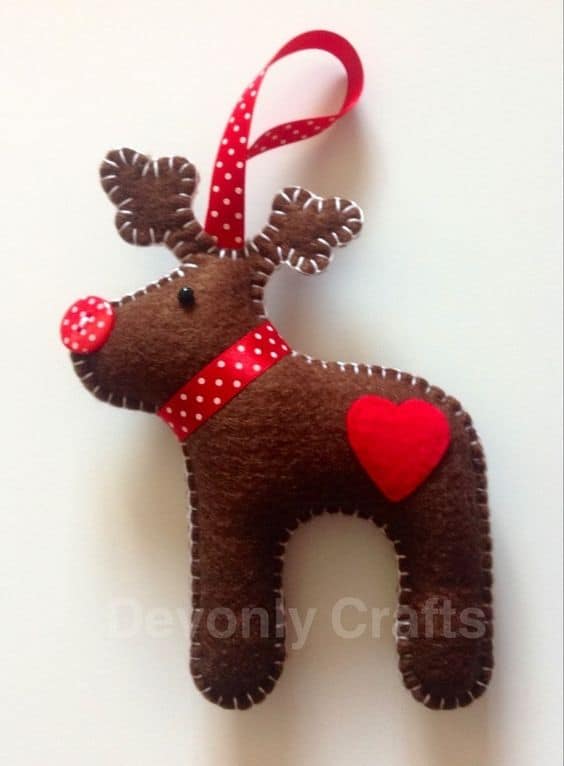 Reindeer Ornament – Oh isn't he just the most ADORABLE reindeer! I want him hanging from my tree!
Rudolph Gift Bag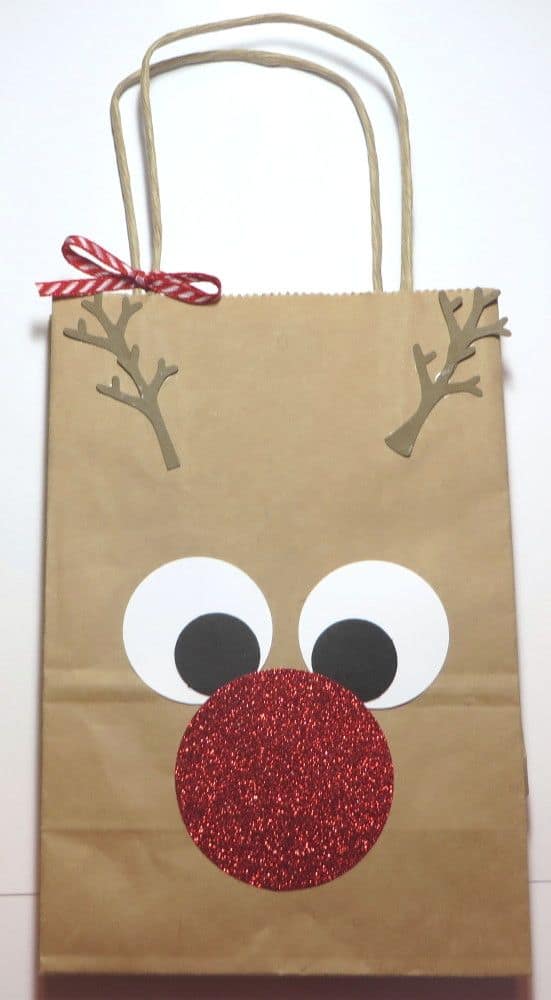 DIY Rudolph Gift Bags – FRUGAL gift bags that look just like RUDOLH!! Love these!
Yogurt Cup Rudolph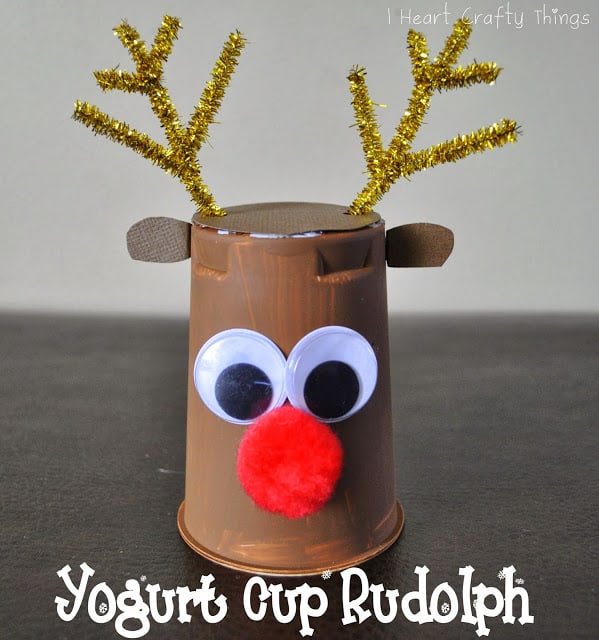 Rudolph Reindeer Craft – Love crafts that let us recycle things from around the home. Like turning a yogurt pot into Rudolph!
Bottle Cap Rudolph Craft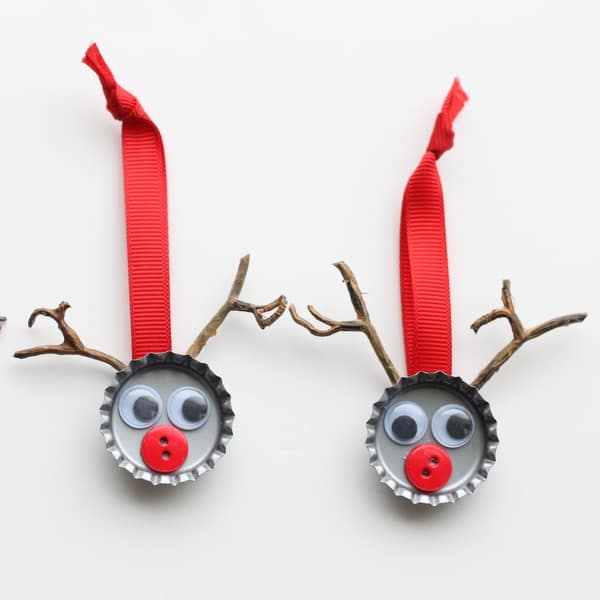 Bottle Cap Rudolph Craft – How ADORABLE are these bottle top Rudolph ornaments!
Wine Cork Rudolph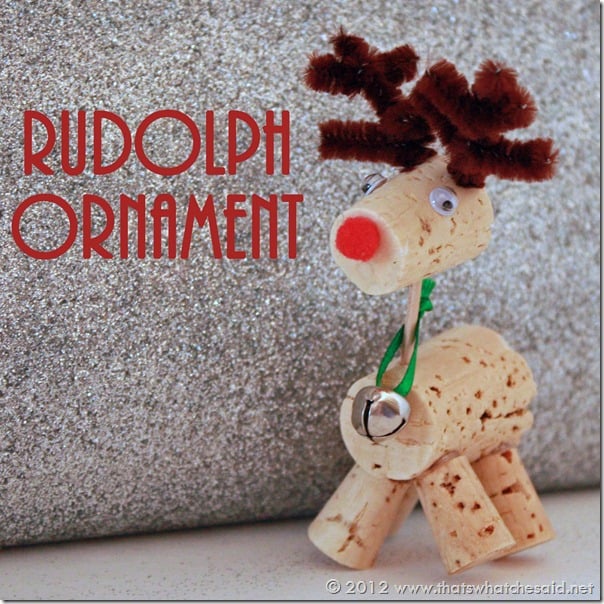 Rudolph Cork Ornament – LOVE this! What a great way to recycle our corks – by making a Rudolph decoration!
Reindeer Thumbprint DIY Decorations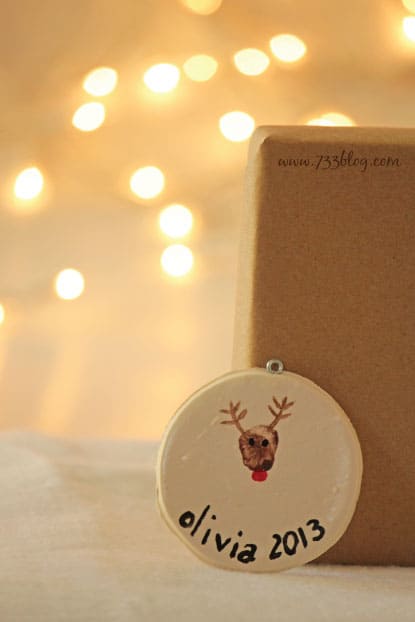 Reindeer Thumbprint DIY Decorations – We are so making these thumbprint ornaments every year to see how the kids grow!
Paper plate Reindeer Craft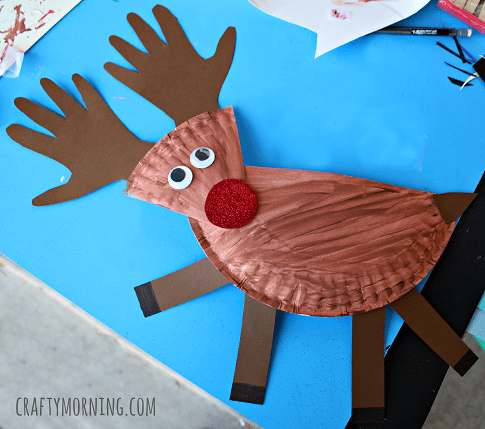 Paper Plate Reindeer Craft – Aww isn't he just the CUTEST reindeer you have ever seen!
Reindeer Crafts for Preschoolers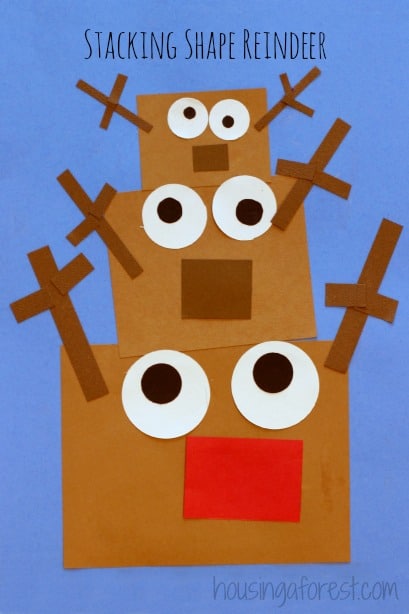 Reindeer Shape Craft – Homeschooling with Rudolph! Love that my preschooler can have some festive fun learning her shapes!
Egg Carton Rudolph Craft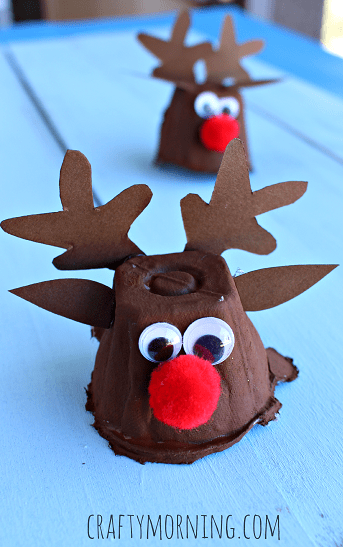 Egg Carton Rudolph Craft – Egg carton to Rudolph! What a GENIUS craft idea – and LOVE that red pompom nose.
Sponge Painted Rudolph Craft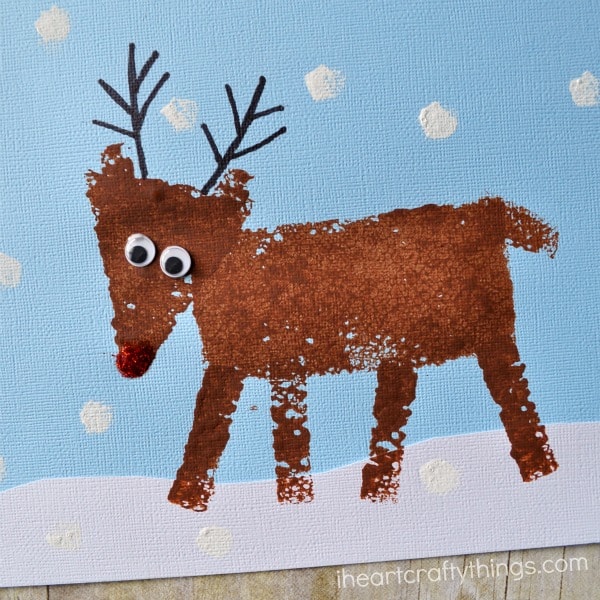 Sponge Painted Rudolph – My kiddos LOVE painting so we are DEFINITELY trying out this sponge painting Rudolph!
Candy Cane Reindeer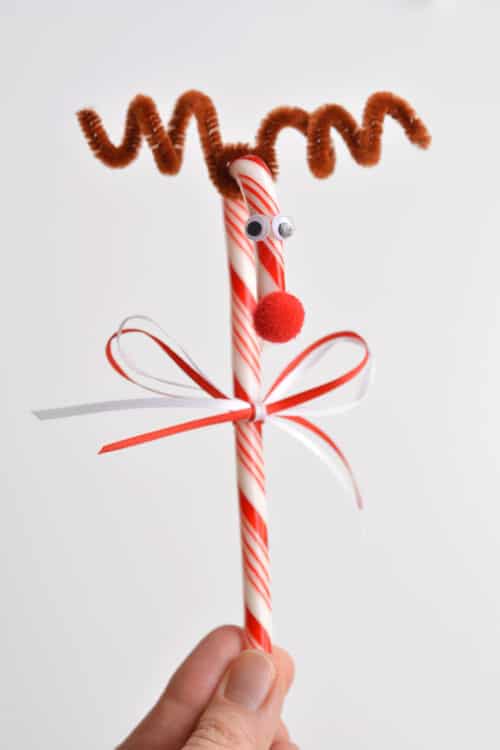 Rudolph Candy Canes – OMG I remember making these at school! We'll be making these rudolph candy cane reindeer this weekend!
Yarn Wrapped Reindeer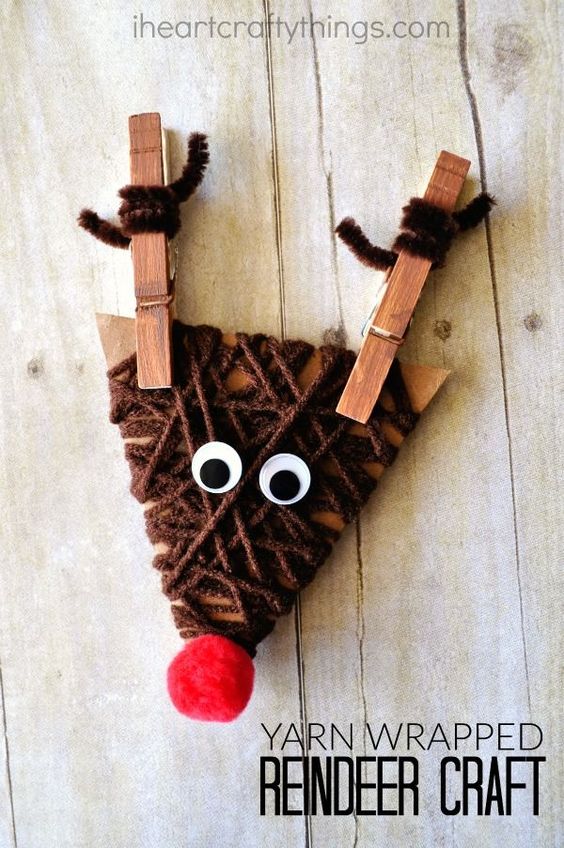 Yarn Wrapped Reindeer – LOVE this Rudolph Christmas decoration. I never would have thought to use clothespins as reindeer antlers!
Pin these ideas!
Hit the button to save these ideas for later.
Don't forget to
follow us on Pinterest
for more great stuff!

&
---