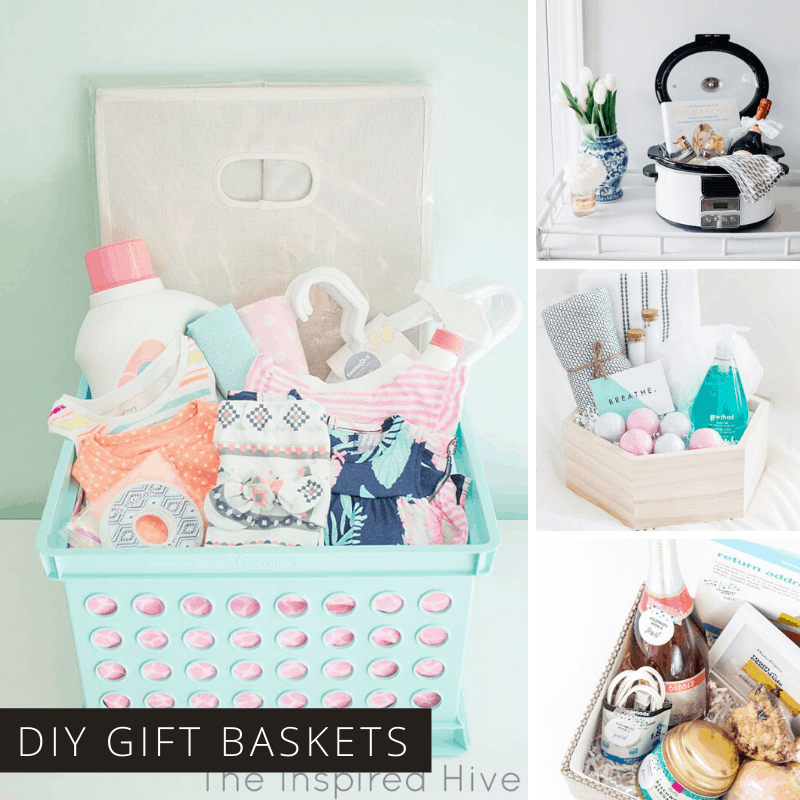 From birthdays to baby showers, housewarming to get well soon, and even PTA fundraisers these DIY gift baskets are total show stoppers!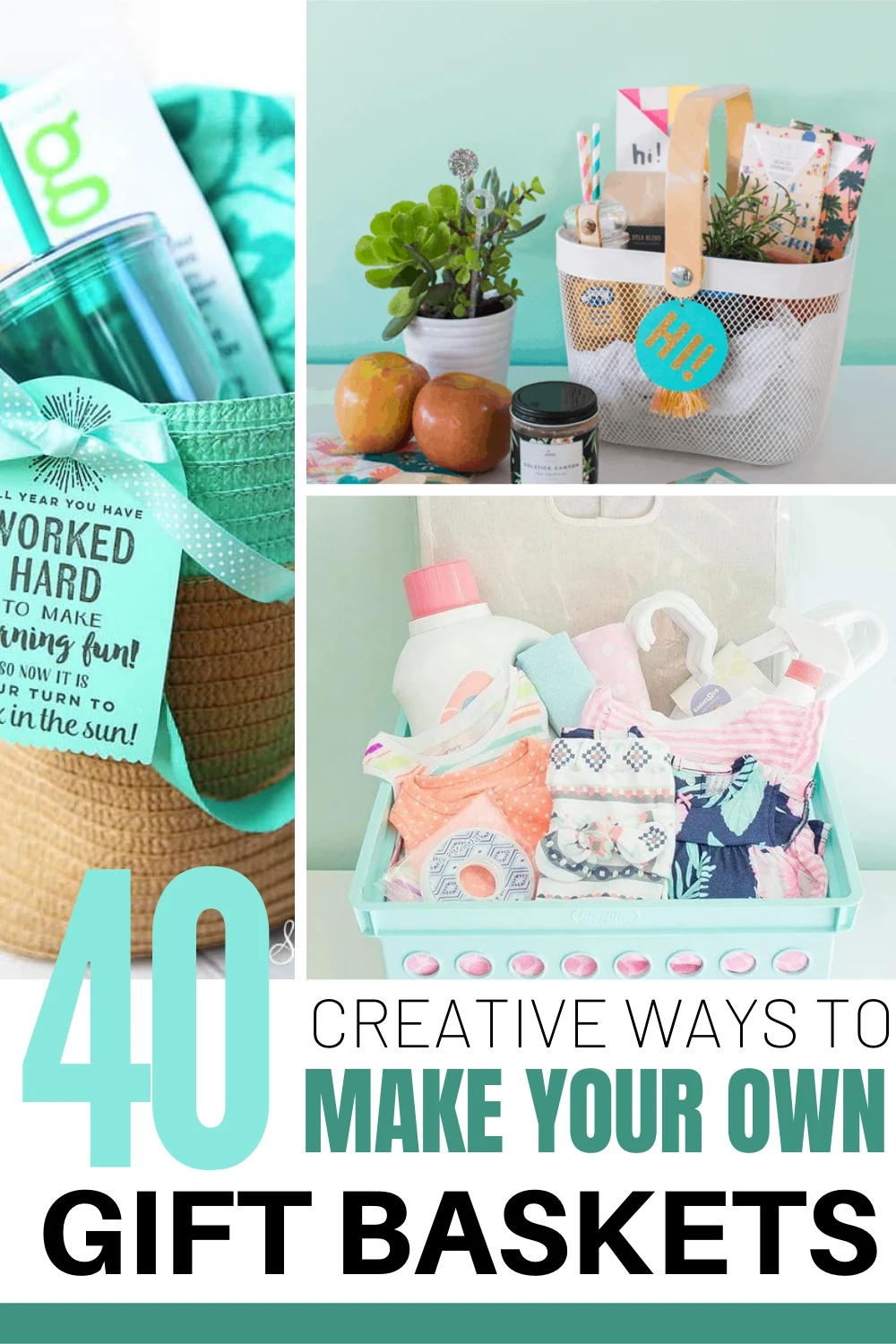 DIY Gift Baskets Everyone Will Love
If you want to put together a truly unique gift for a friend or family member you can't go wrong with a DIY gift basket.
It's the best way to put together some thoughtful and unique items to show them how much you care.
And gift baskets can be used for any and all occasions too, from birthdays and Christmas to Baby Showers and housewarmings, and of course Mother's and Father's Day and as get well soon care packages.
Oh and don't forget welcoming a new neighbor!
These DIY ideas could also be used to put together the most amazing items for your PTA or other charity fundraisers.
Before we get onto the amazing inspiration here are some quick tips for making DIY gift baskets that no one will ever forget:
1. Be creative with the container:
The important thing to think about before you start collecting up the items is that you don't actually need a basket to make a gift basket.
Oh no, you can be a lot more creative than that because we'll show you how you can make a hamper without a basket!
The ideas I've collected up for you today will help you stretch your imagination so that your gift selection can be contained in a tackle box, a bucket, a mixing bowl, a pair of slippers and even a slow cooker!
2. Make sure it looks amazing:
When you're putting your "basket" together you'll want to play around with the order of the contents so that the finished gift looks really stylish.
It's a good idea to use filler paper, which you can buy from Amazon or you could make some yourself by running some colored paper through your shredder!
Take a look at the ideas below to see how to style a gift basket to make it look really professional!
3. Think personalized:
If your gift basket is for a loved one make it even more unique by including a personalized item.
From mugs and aprons to notebooks and pillows we've got lots of beautiful products waiting to personalize in our Zazzle store!
4. Include something edible:
Ok, this isn't an absolute must-do, but while you're putting your basket together think about adding in an edible treat for the recipient to enjoy while they're exploring the other items in the basket!
5. If you're out of time… shop your kitchen!
If you're looking for a cute last-minute gift basket you can put together without even having to run to the store check out this video over on Skillshare. If you don't have an account yet don't worry – you can get a two week free trial by using my referral link!
Now onto the ideas!