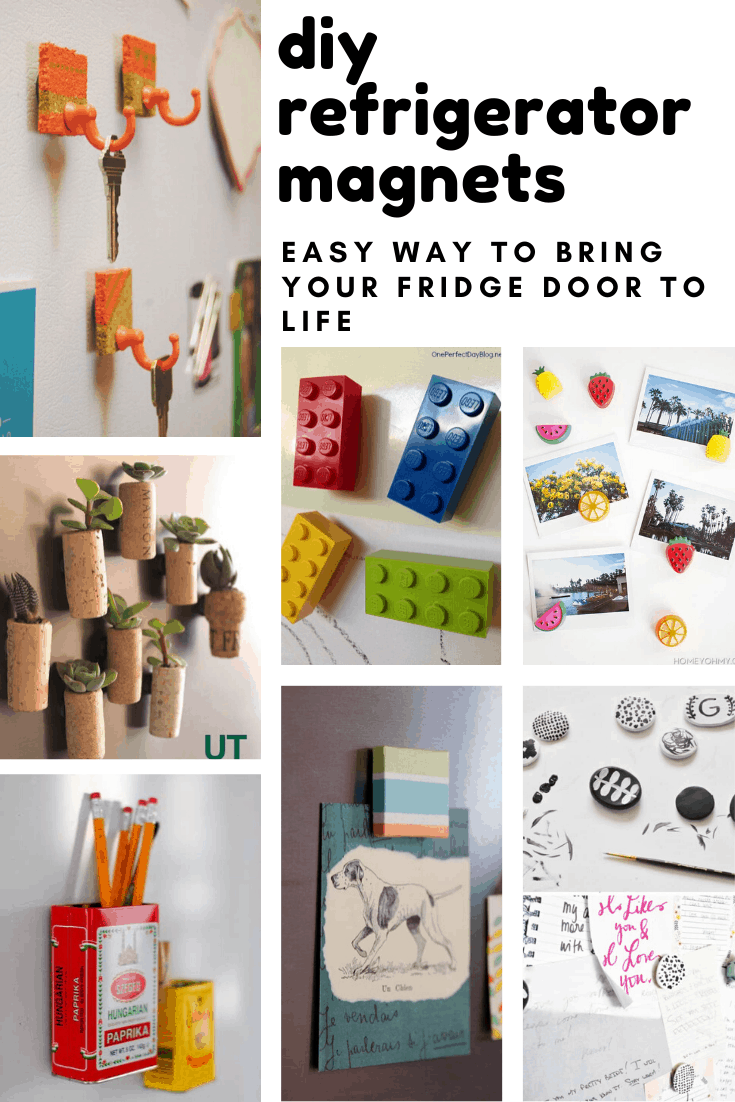 Whether you want to decorate your fridge or just keep important lists and notes safe and sound you'll love these DIY refrigerator magnets!
DIY Refrigerator Magnets
If you're on the hunt for DIY refrigerator magnets you are going to love this collection! We've scoured the internet for the most unique ideas, and video tutorials and we've got everything from sparkly clothespins and oceanic glass beads to donuts and dinosaur bottoms!
As always be sure to scroll all the way to the end so you don't miss any of the great ideas.
28. DIY Donut Magnets

Warning these donut magnets look good enough to eat and could make you hungry every time you look at them!
27. DIY Button Fridge Magnets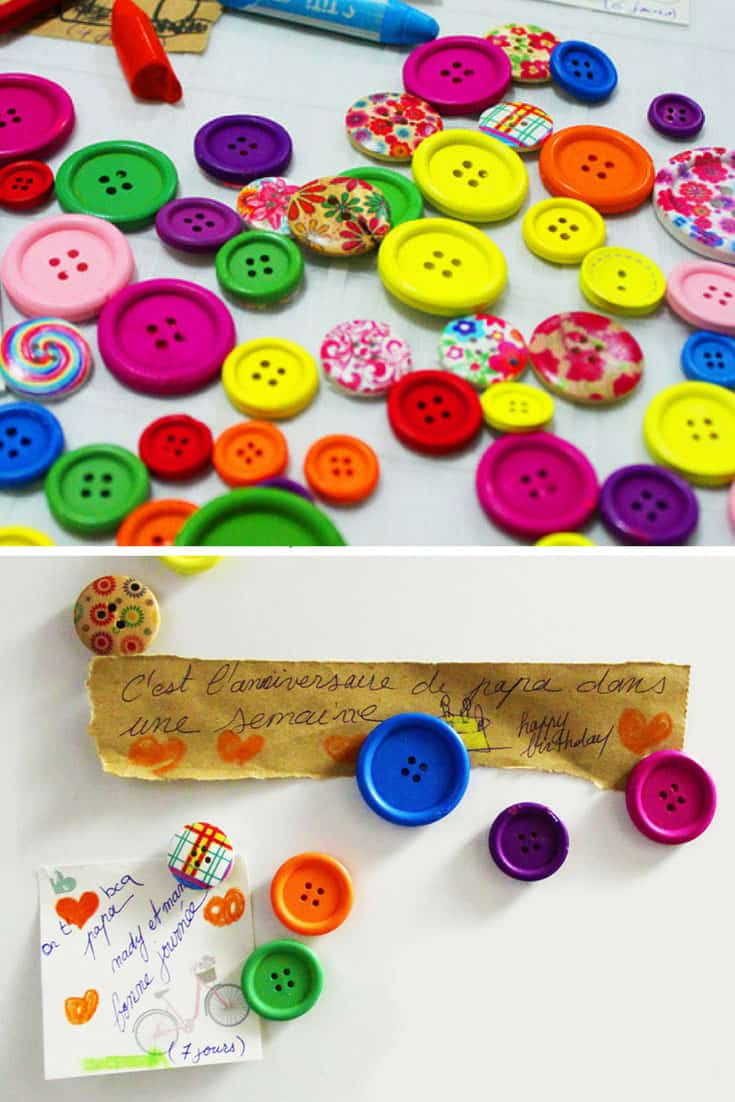 Turn your favourite buttons into cute magnets.
26. DIY Terrarium Magnets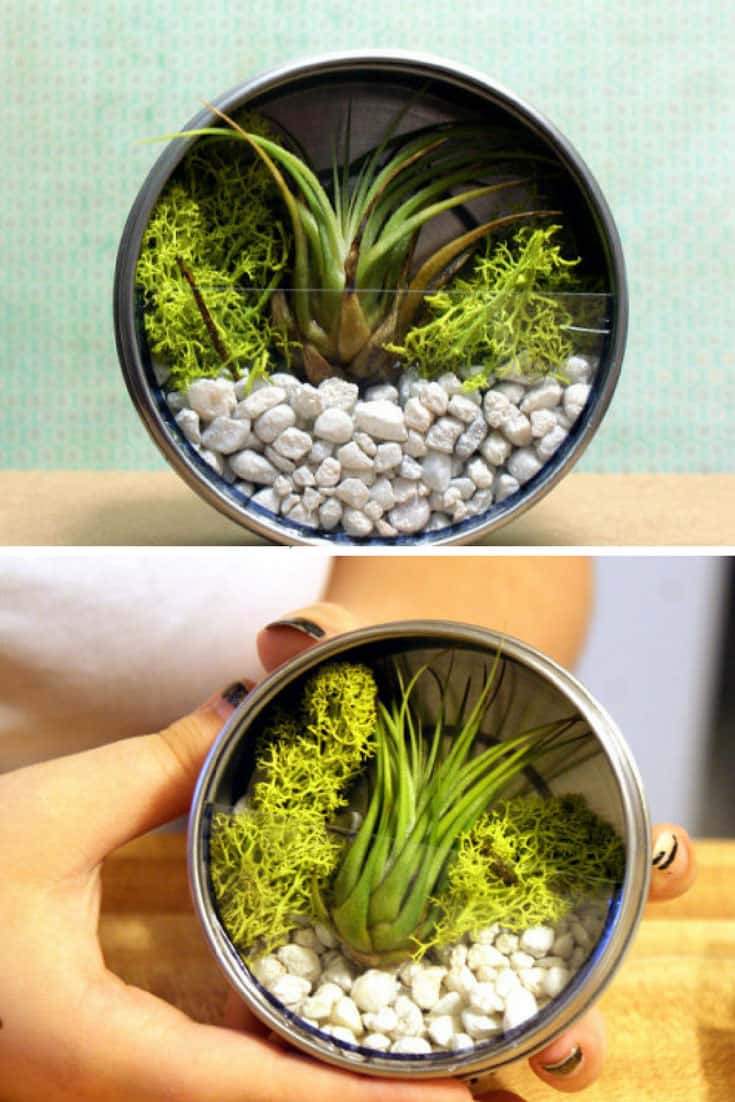 Add some greenery to your fridge door with this clever terrarium magnet!
25. Fridge Magnet NoteBook DIY Tutorial – Video Tutorial
How adorable is this fridge notepad!
24. Fridge Magnet Cups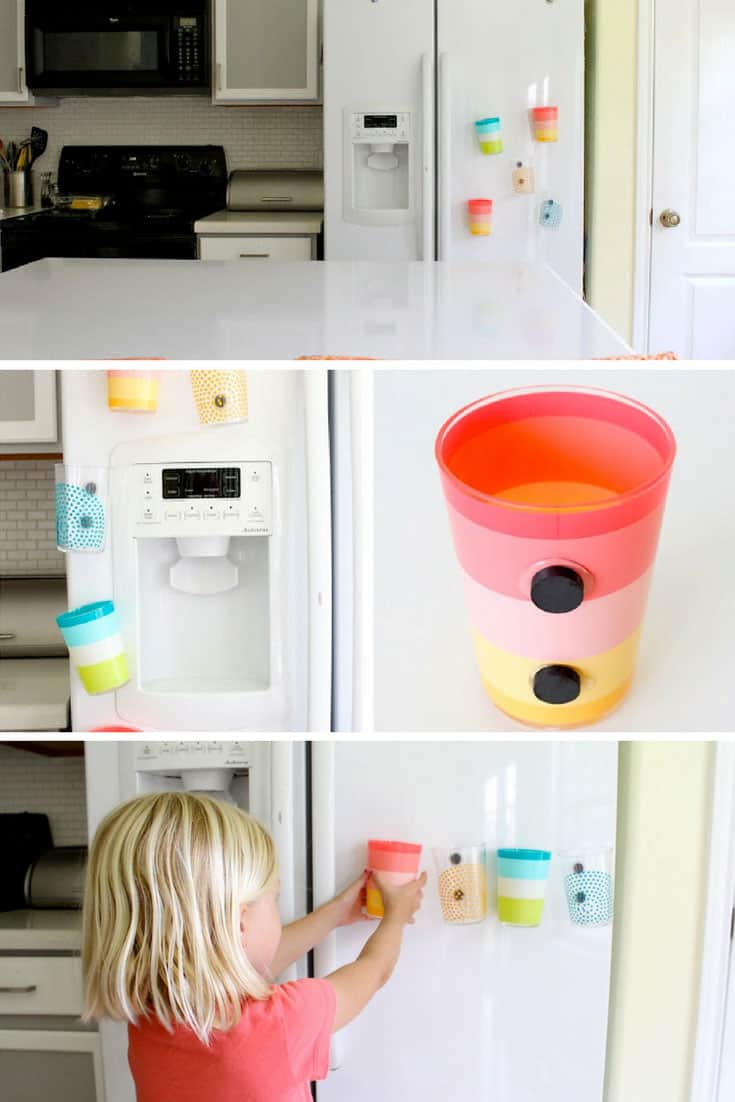 This has to be the cleverest fridge magnet hack we have ever seen! Make it nice and easy for your kiddos to keep themselves hydrated by making magnetic cups to store on the fridge door!
23. How to Make a DIY Cupcake Refrigerator Magnet
This cupcake magnet would make a fabulous housewarming gift for a friend who loves to bake!
22. Mini Shadow Box Fridge Magnets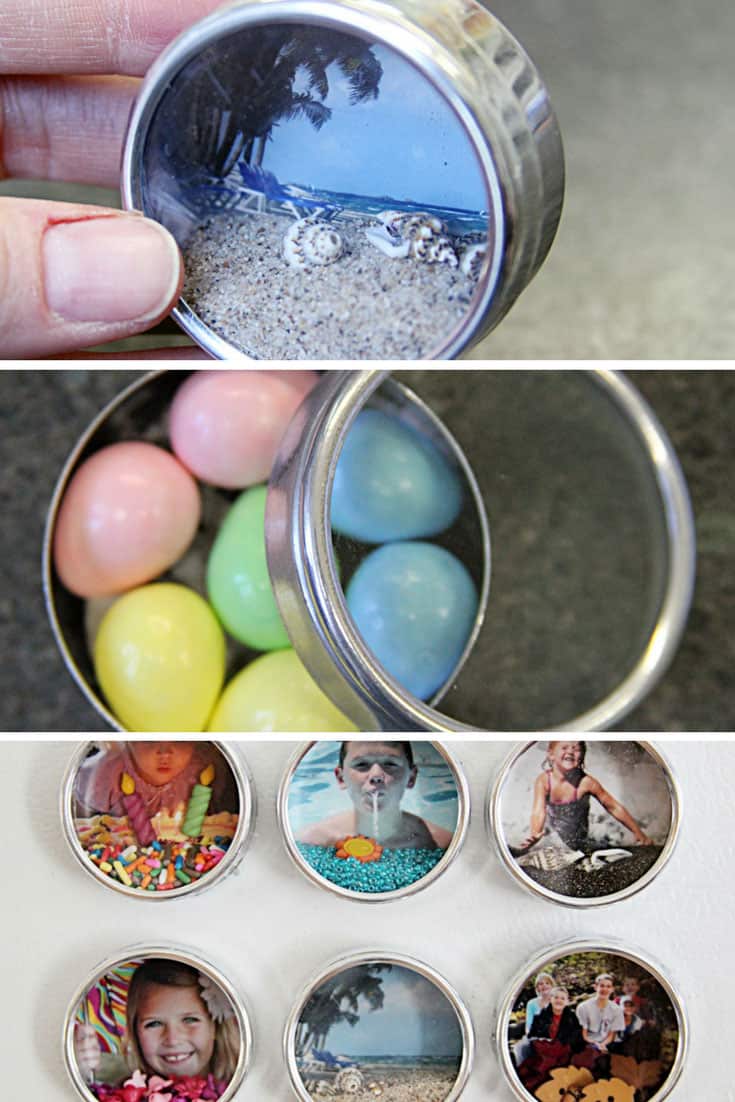 What a wonderful way to display your memories by making mini shadow boxes for your fridge!
21. Sea Shell Crafts – Crab Fridge Magnets – Video Tutorial
If your kids love to collect seashells help them turn them into these cute crab fridge magnets!
20. Nautical Themed DIY Magnets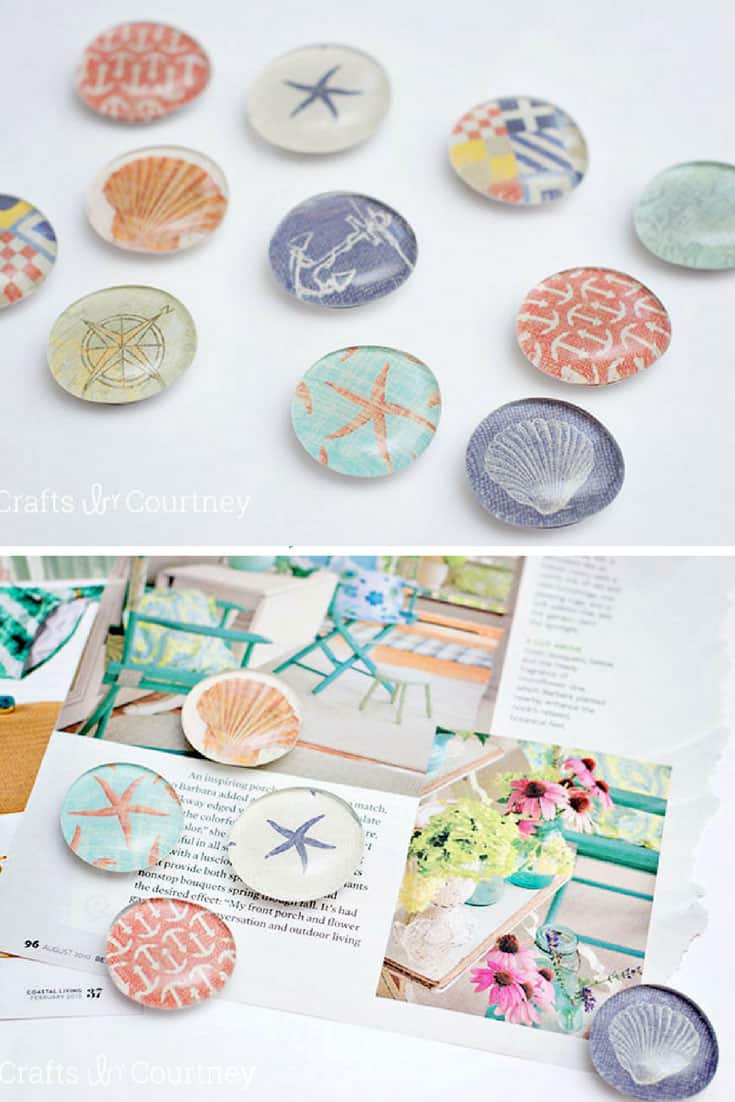 These glass magnets are beautiful and you could use your favourite scrapbook papers to make them.
19. DIY Fridge Magnets our of a Child's Artwork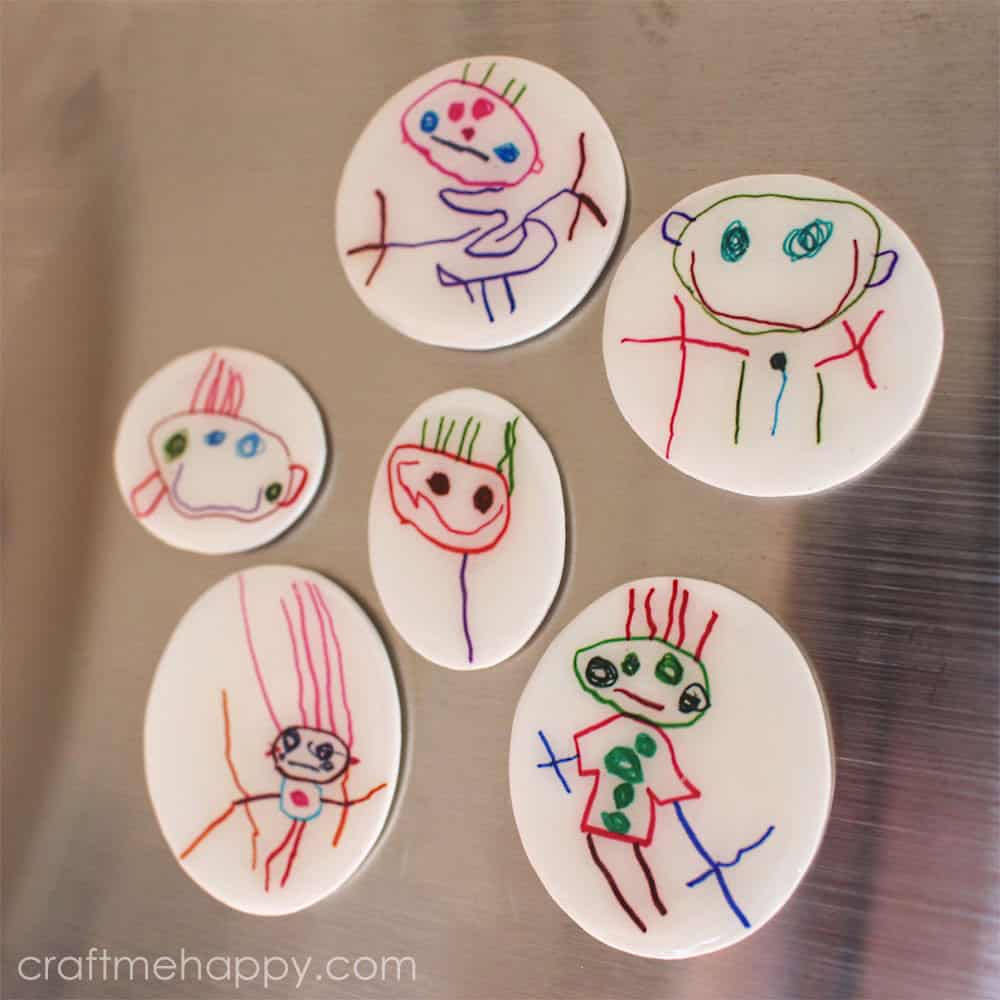 What a brilliant way to take your kid's artwork and turn it into something practical to display on your fridge!
18. DIY Family Photo Fridge Magnet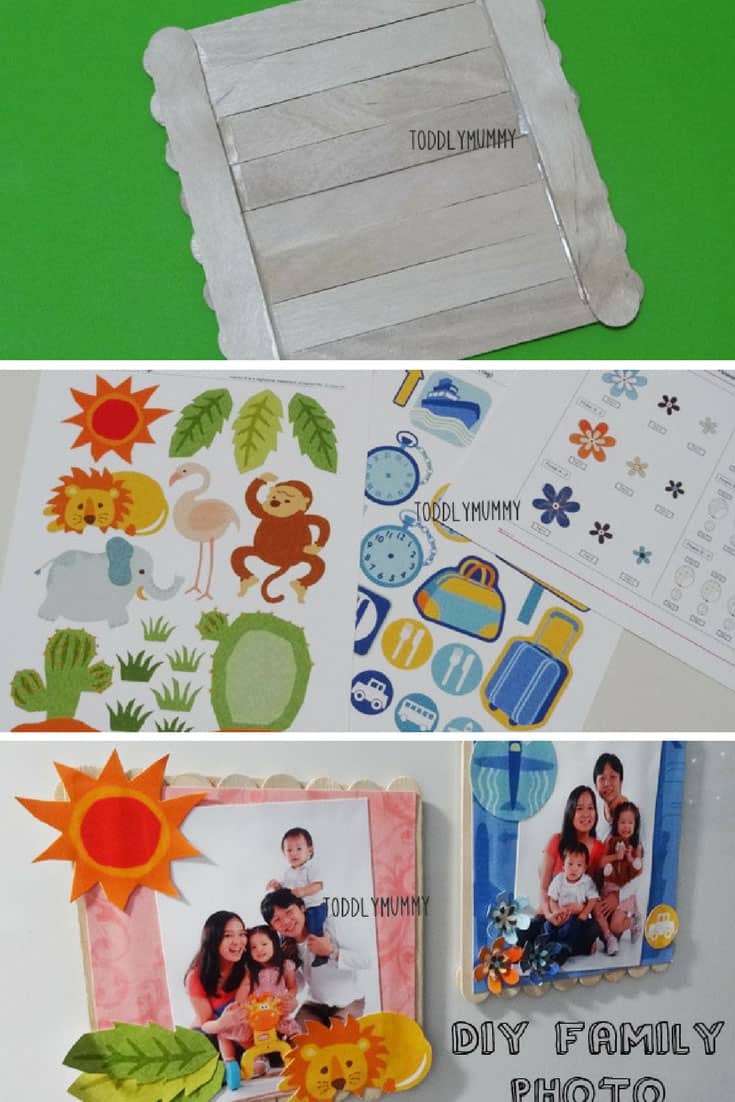 Here's a cute craft you can do with your kids to get those family photos up on the fridge where everyone can see them!
17. Cute and Easy Mini Polaroid Fridge Magnets – Video Tutorial
Get those pictures off Instagram and onto your fridge by turning them into polaroid magnets!
16. Cork Planter Fridget Magnets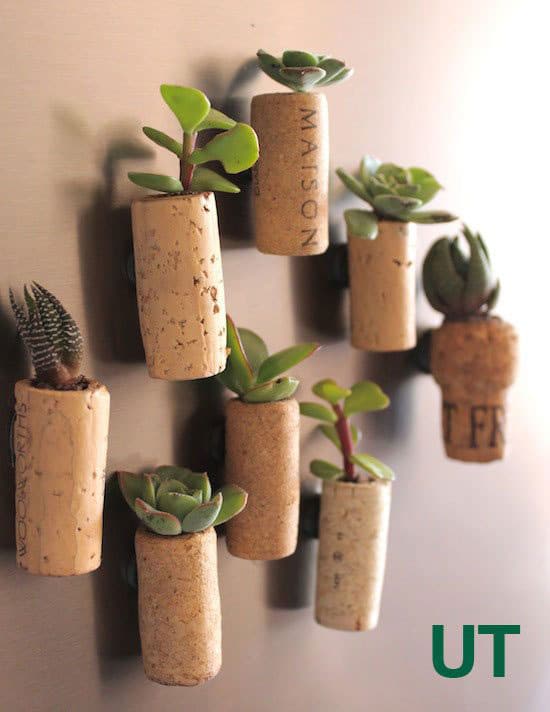 If you're a sucker for succulents this is the DIY for you because how fabulous would it be to have your fridge covered with those teeny plants!
15. Lego Brick Refrigerator Magnets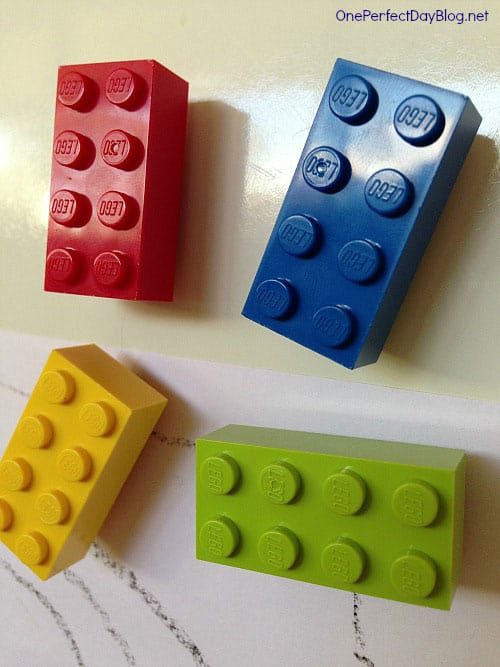 These would be such a cool party favor to hand out at the end of a LEGO themed party right!
14. DIY Grocery and "Honeydew" List Fridge Magnets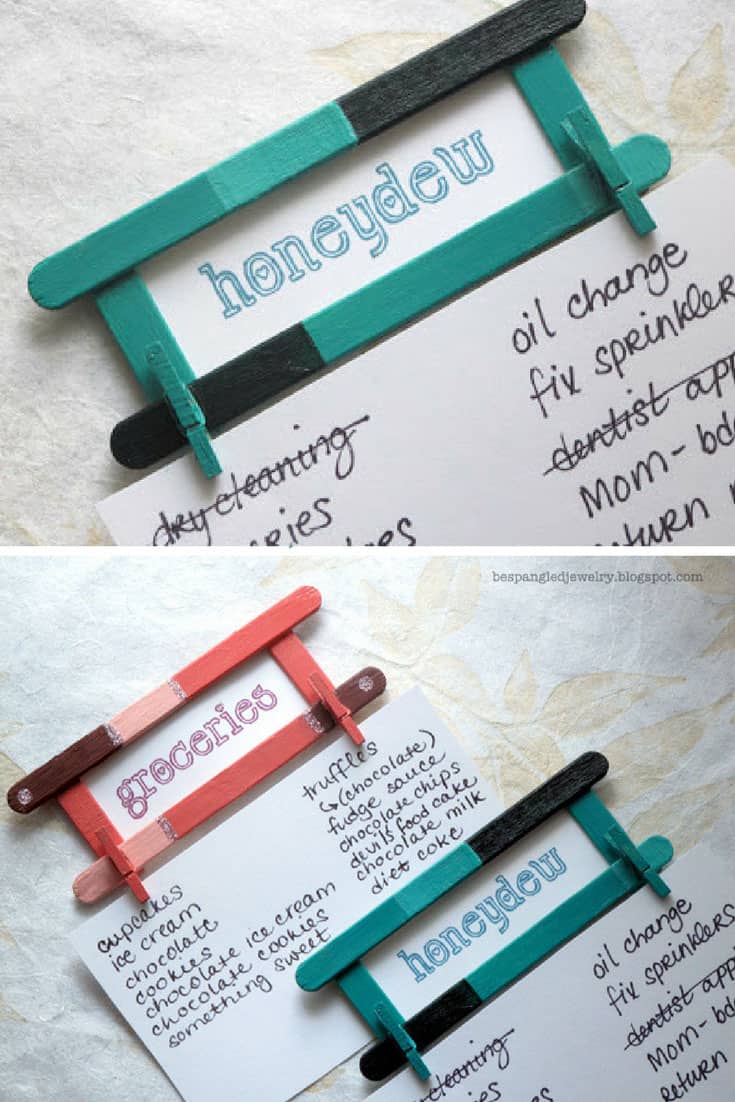 What a genius way of keeping your important lists safe and sound on your fridge!
13. Easy Oversized DIY Fridge Magnets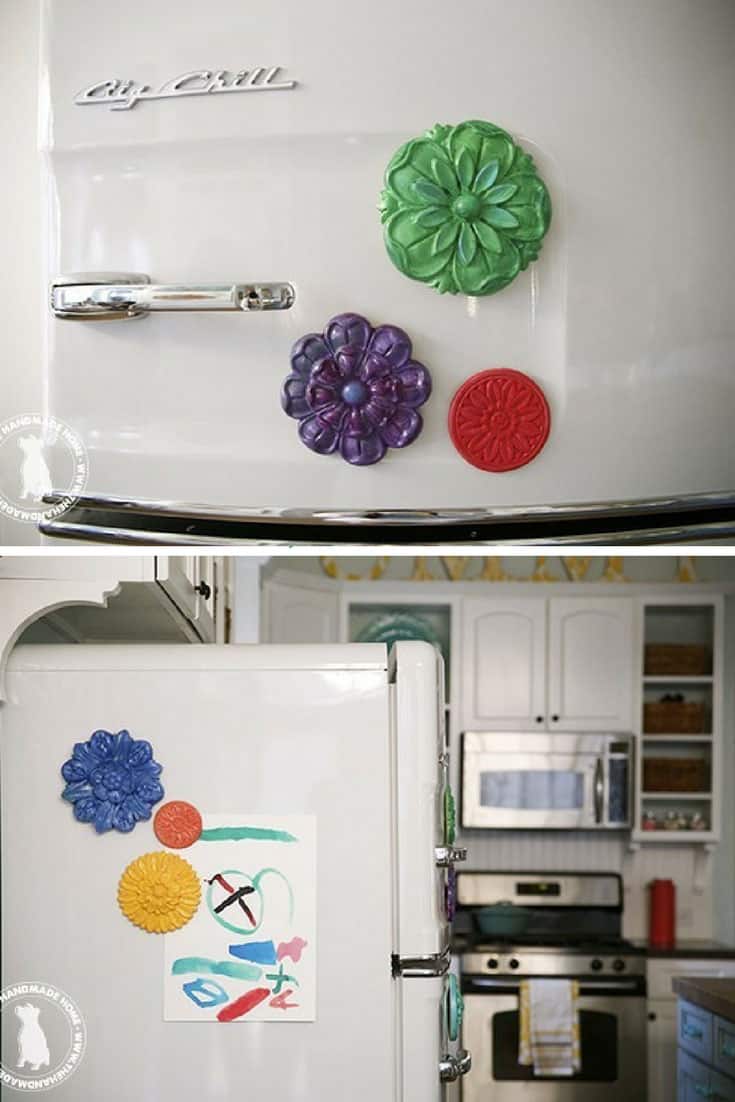 If you want some oversized magnets to decorate your fridge check these out because they're unique and gorgeous!
12. DIY Fridge Hooks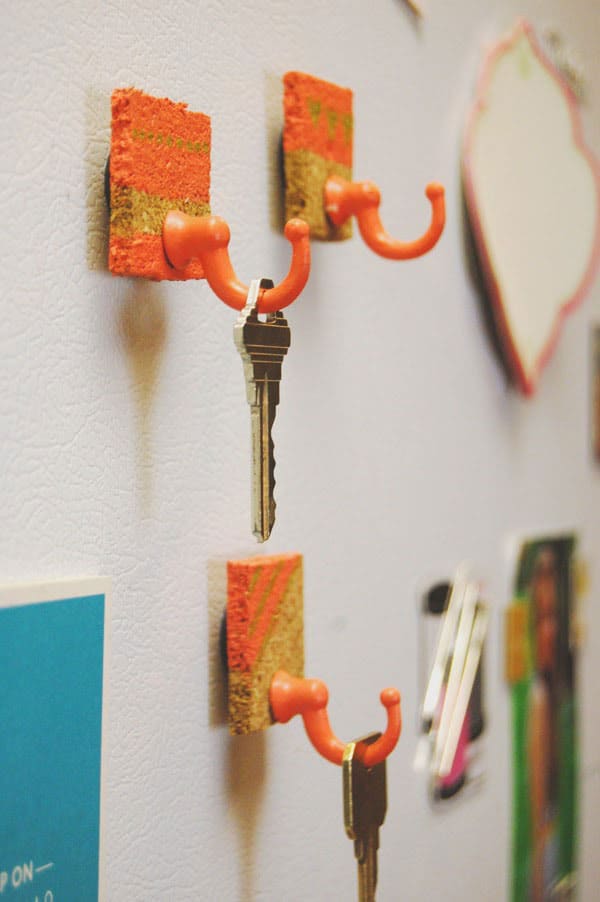 What a cool idea! Teeny cork board hooks to keep your keys safe and sound right there on your refrigerator.
11. Refrigerator Tin Storage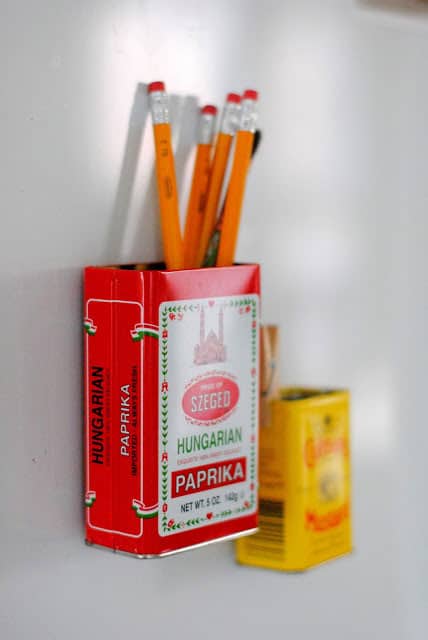 Doesn't it drive you crazy when you're in the kitchen and you can't find a pen? Enter magnetic storage tins to stick on your fridge. Problem solved.
10. DIY Scrabble Magnets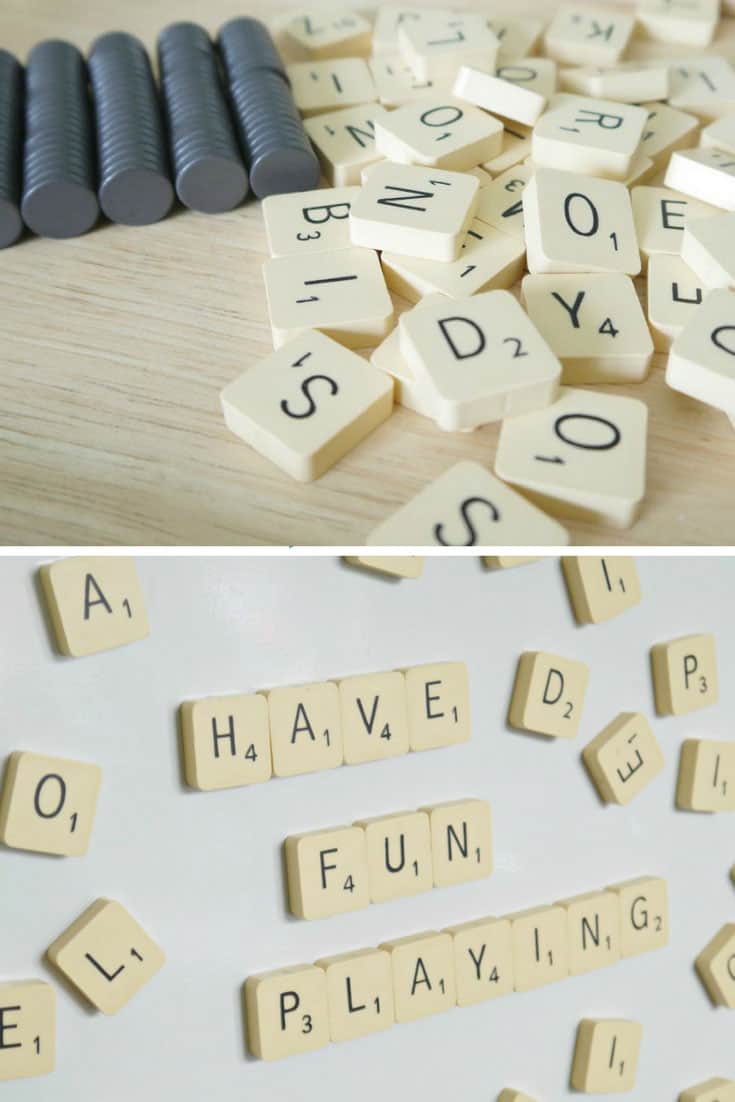 These scrabble magnets are perfect for leaving messages for your family, or for your kiddos to get in some spelling practice while you're cooking dinner!
9. Vintage Brooch Fridge Magnets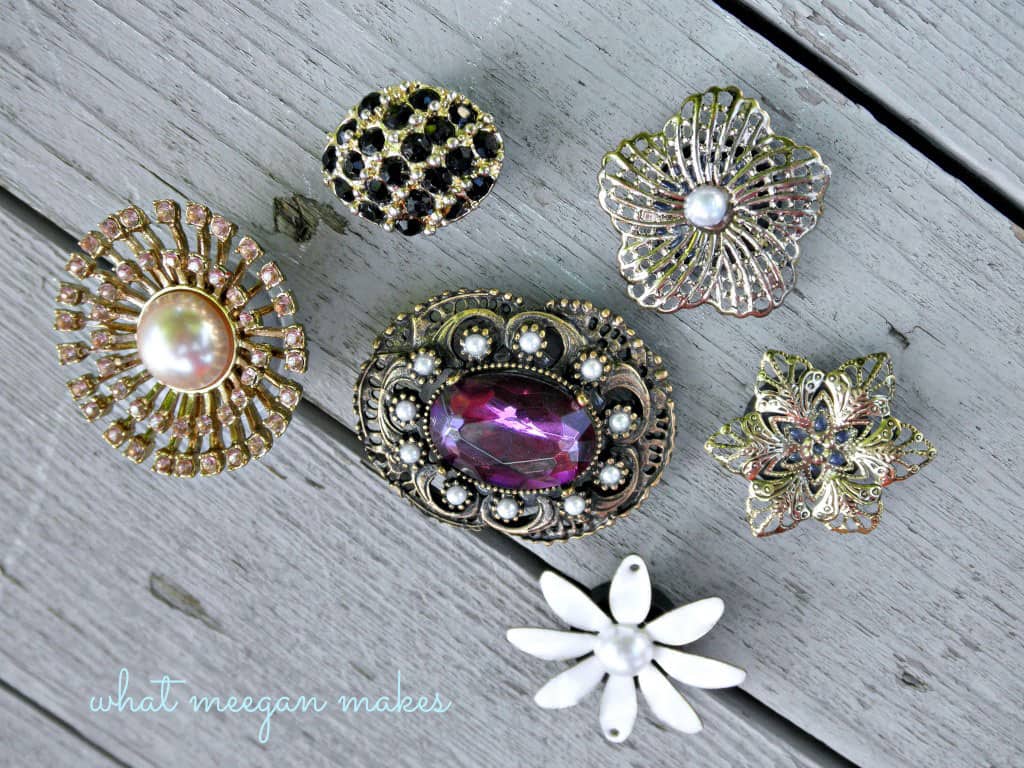 You know how much we love repurposing flea market finds and what better way to display some gorgeous vintage brooches than on your fridge where you can admire them every day!
8. Fridge Poetry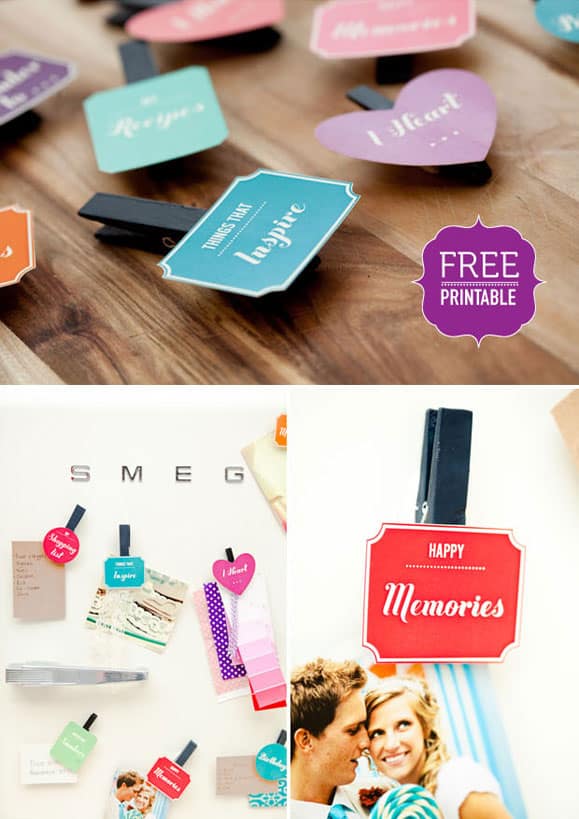 These message magnets are fabulous, and would make a wonderful wedding gift.
7. DIY Refrigerator Magnets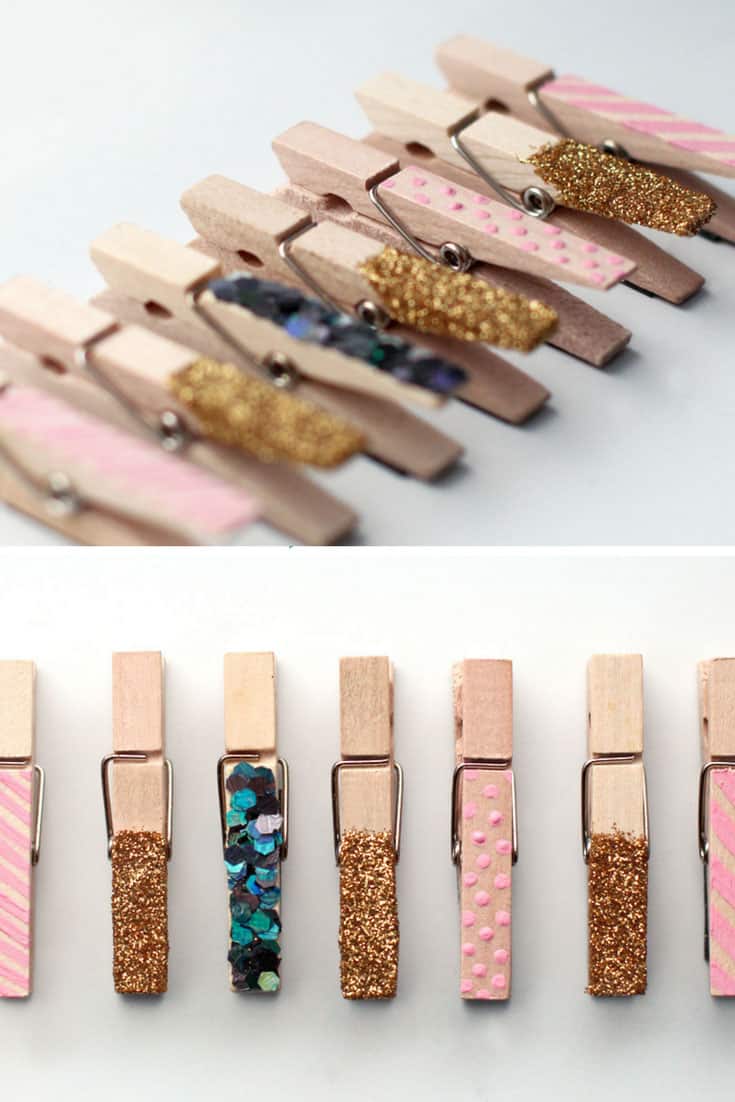 If you want to bring a bit of glittery sparkle to your fridge take a look at these clothes pin magnets!
6. DIY Canvas Magnets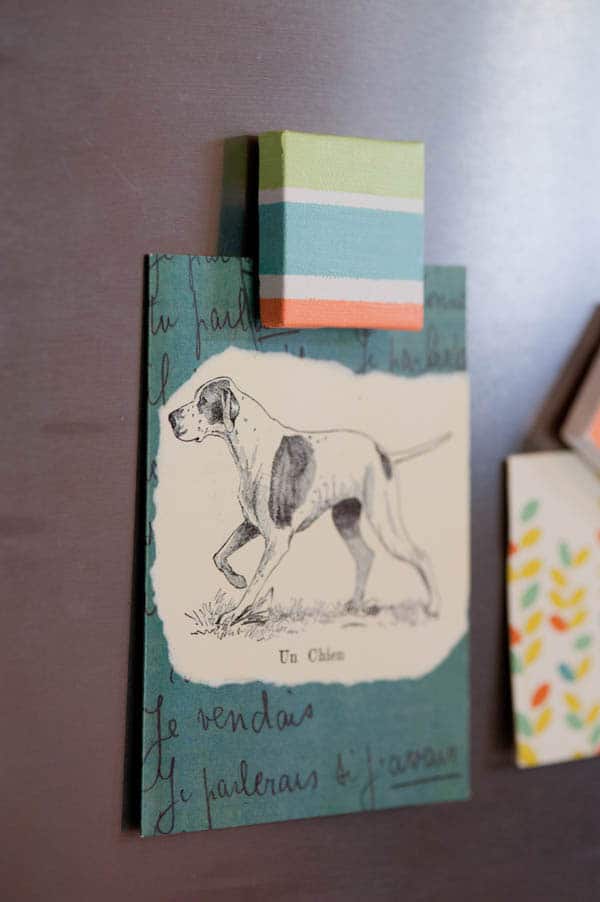 How pretty are these teeny canvas magnets? We love that you can choose paint colours to match your kitchen decor too.
5. Painted Rock Magnets – Video Tutorial
Here's something new to do with all the stones and rocks your kids like to pick up when you're out and about.
4. DIY Clay Magnets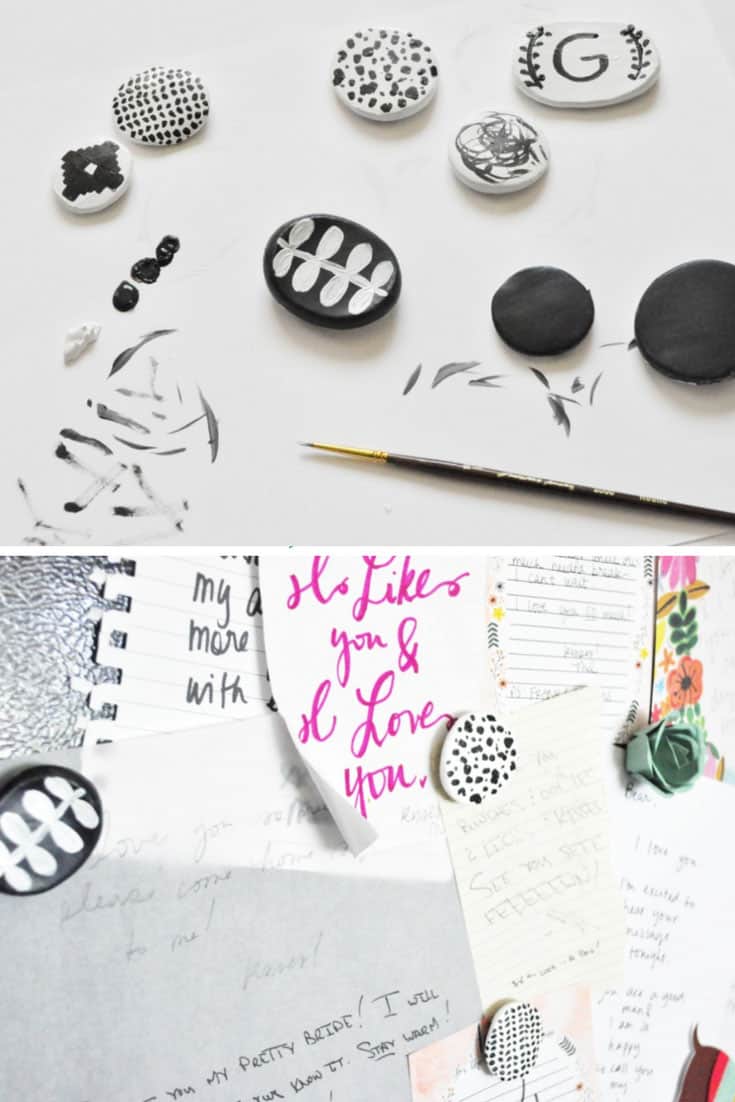 This polymer clay project is super easy but the results are stunning!
3. How to Make Dinosaur Magnets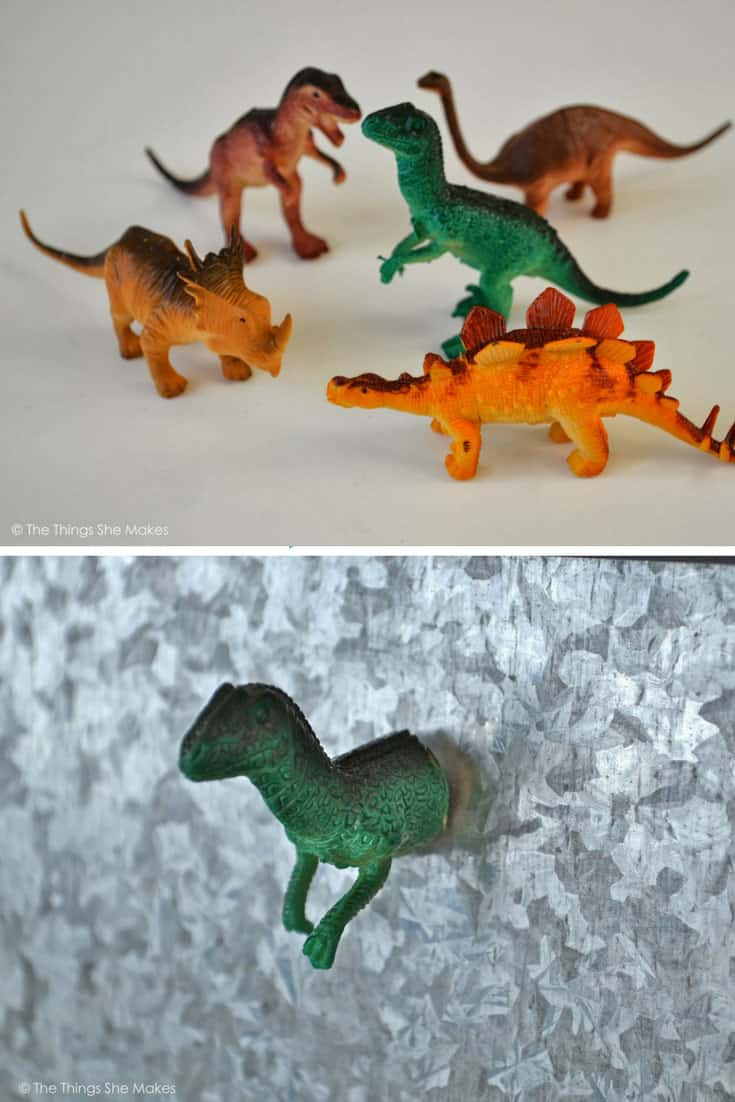 Have you seen those cool magnets in the store that are like animal heads or bottoms? Well here's how you can make your own at home!
2. DIY Fruit Magnets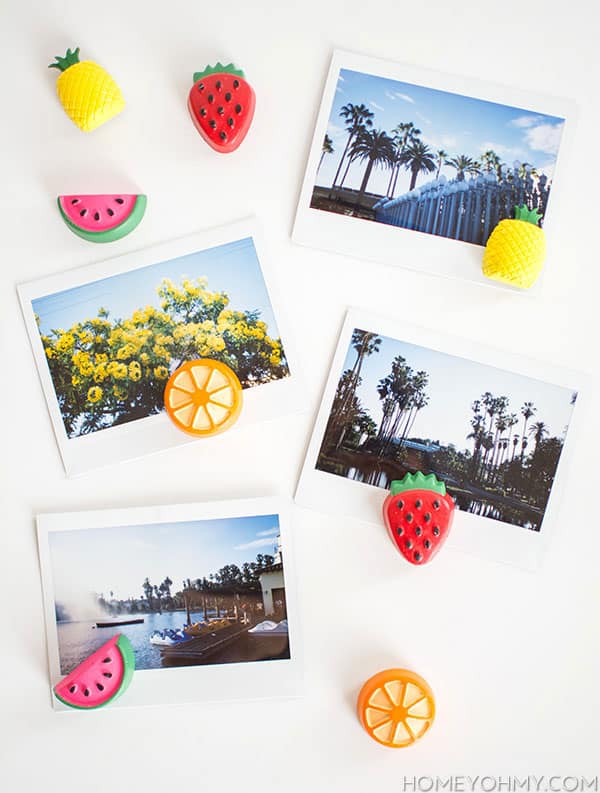 If you've always wanted to DIY something with cement then check out this tutorial! These fruit magnets are super cute and you'll have fun making them too.
1. DIY Pom Pom Magnets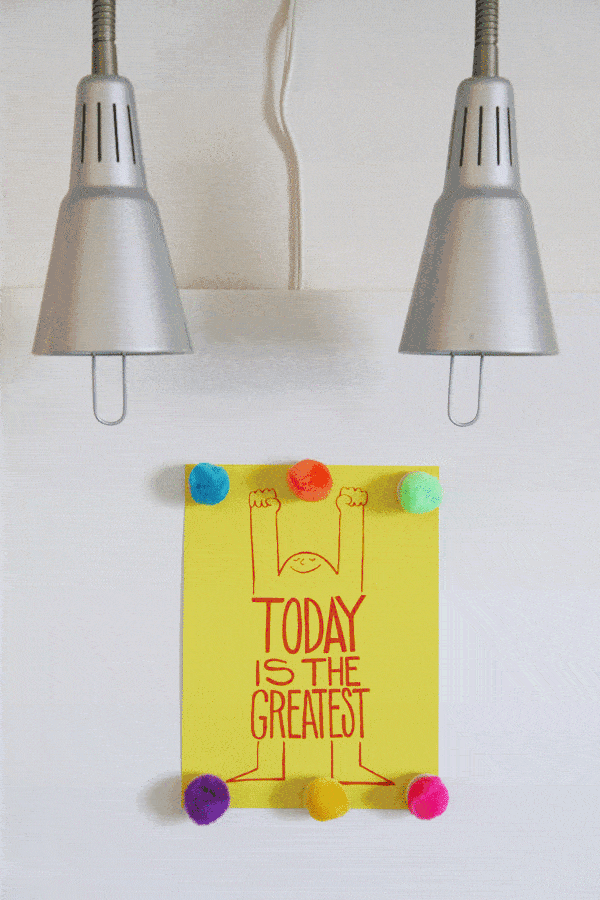 These pom pom magnets are guaranteed to make you smile every time you open the fridge, and you don't even have to make your own pom poms so they're quick and easy to make!
&
---