These DIY hair clips and accessories are easy to make and so much cheaper than the ones you can buy in the store!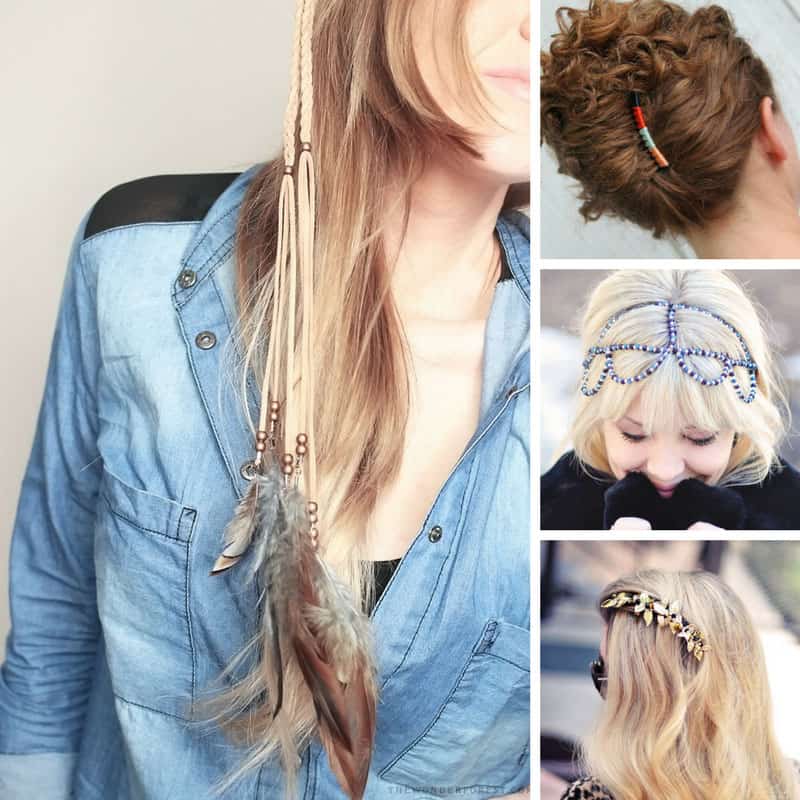 DIY Hair Clips and Accessories
If you love hair accessories but don't have the budget to buy as many as you'd like then you are going to be totally excited by our collection of DIY hair clips and accessories.
We've searched high and low to bring you the best ideas, including video tutorials, to show you how to make stunning barrettes and headbands you can wear yourself or give as gifts to loved ones!
As always be sure to scroll all the way to the end so you don't miss any of the great ideas.
27. Beaded Hair Clips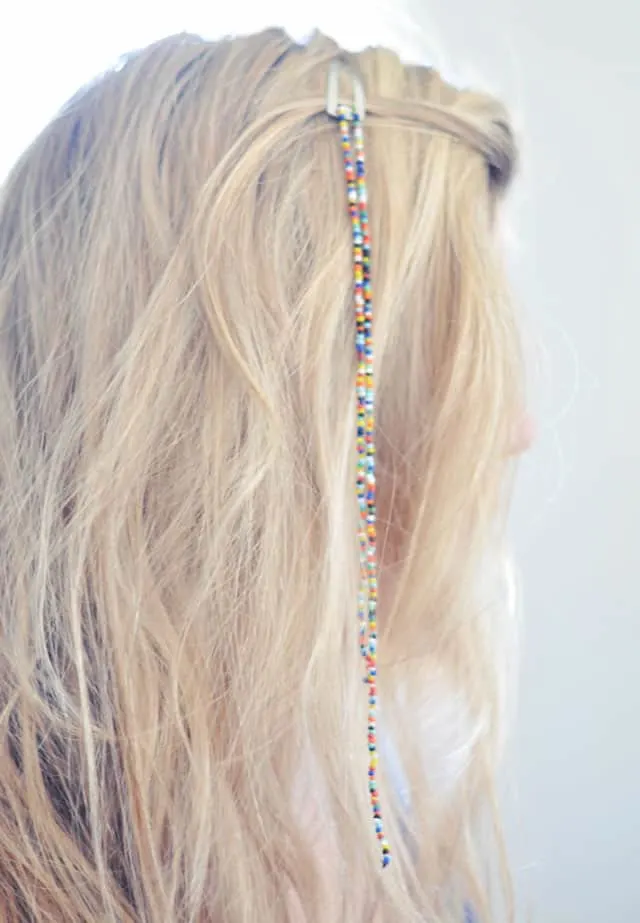 These beaded hair clips are cute and colourful!
26. Perler Bead Hair Clips

These perler bead hair clips are super fun and would make great stocking stuffers or party bag gifts!
25. DIY Creaseless Hair Ties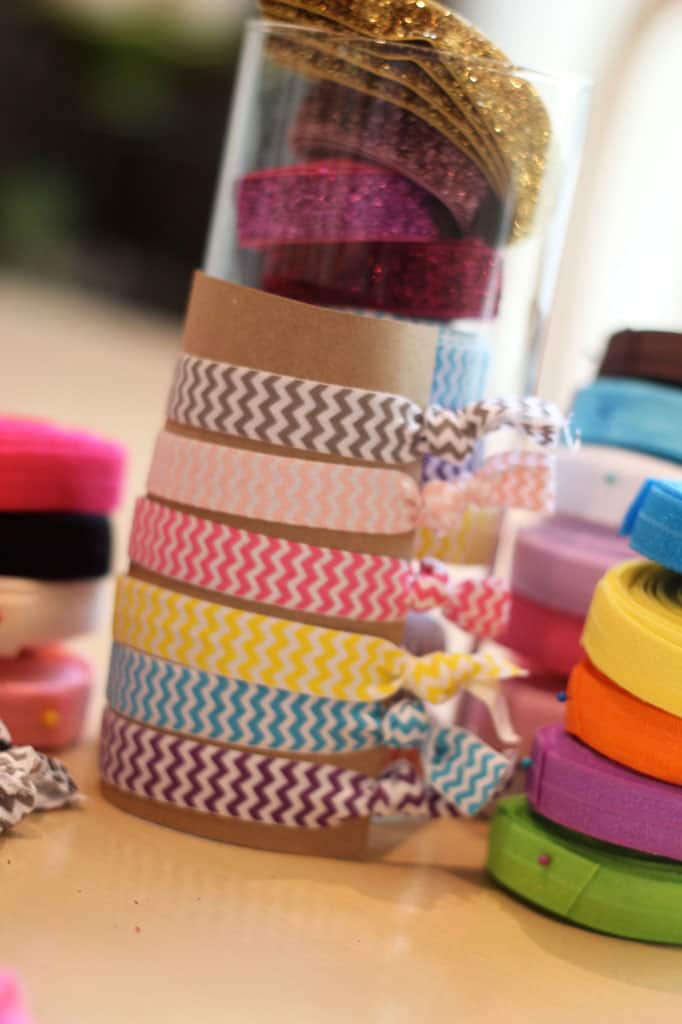 Creaseless hair ties are fabulously colourful and so easy to wear on your wrist until you need to tie your hair back. But they're so expensive – which is why you totally need to know how to make your own!
24. 1 Minute Flower Hair Barrettes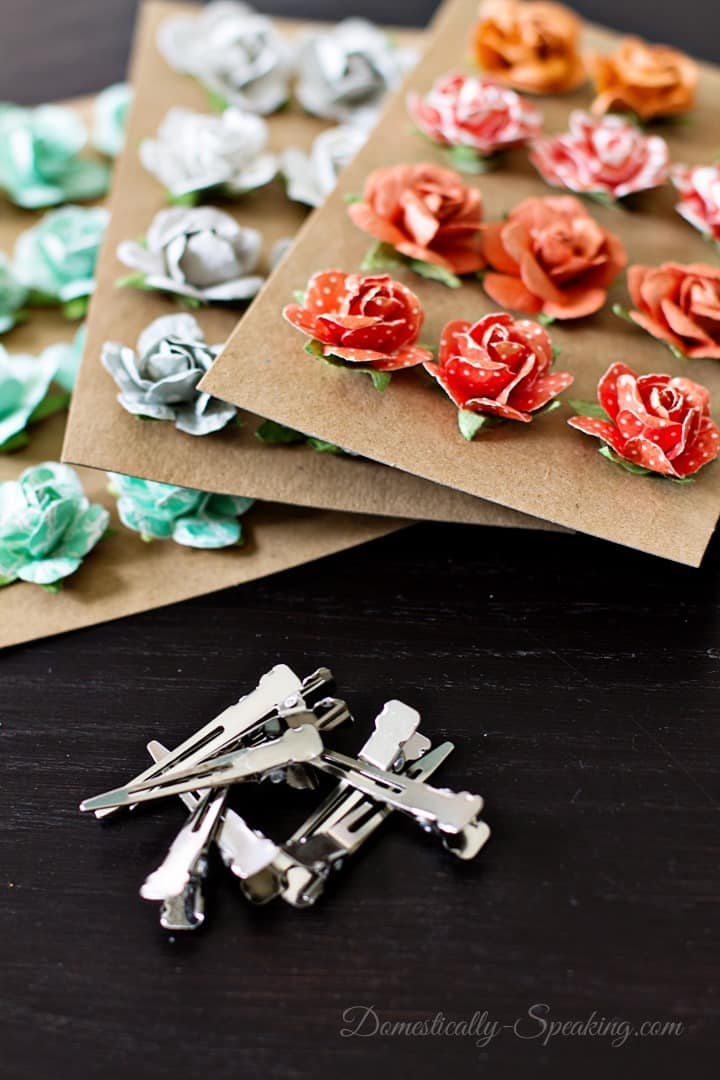 How cool is this? Cute flower hair barrettes that literally take one minute to make!
23. DIY Hair Jewels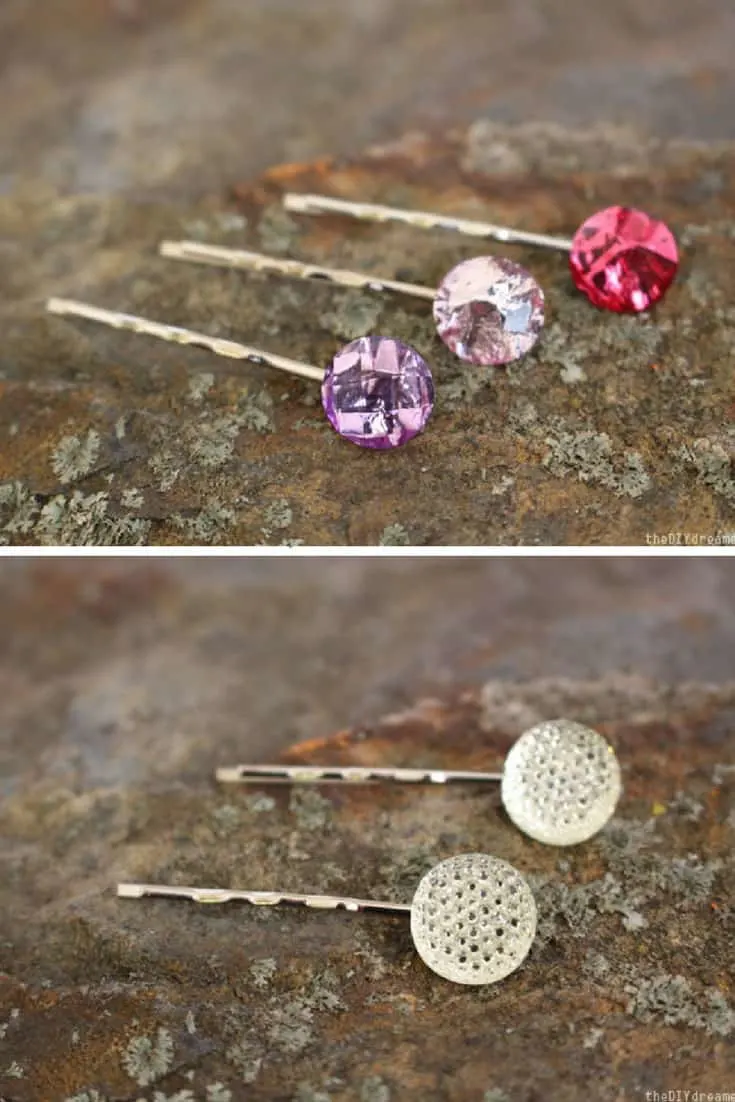 Making your own stylish bobby pins is easier than you might think!
22. DIY Dolce & Gabbana Tiara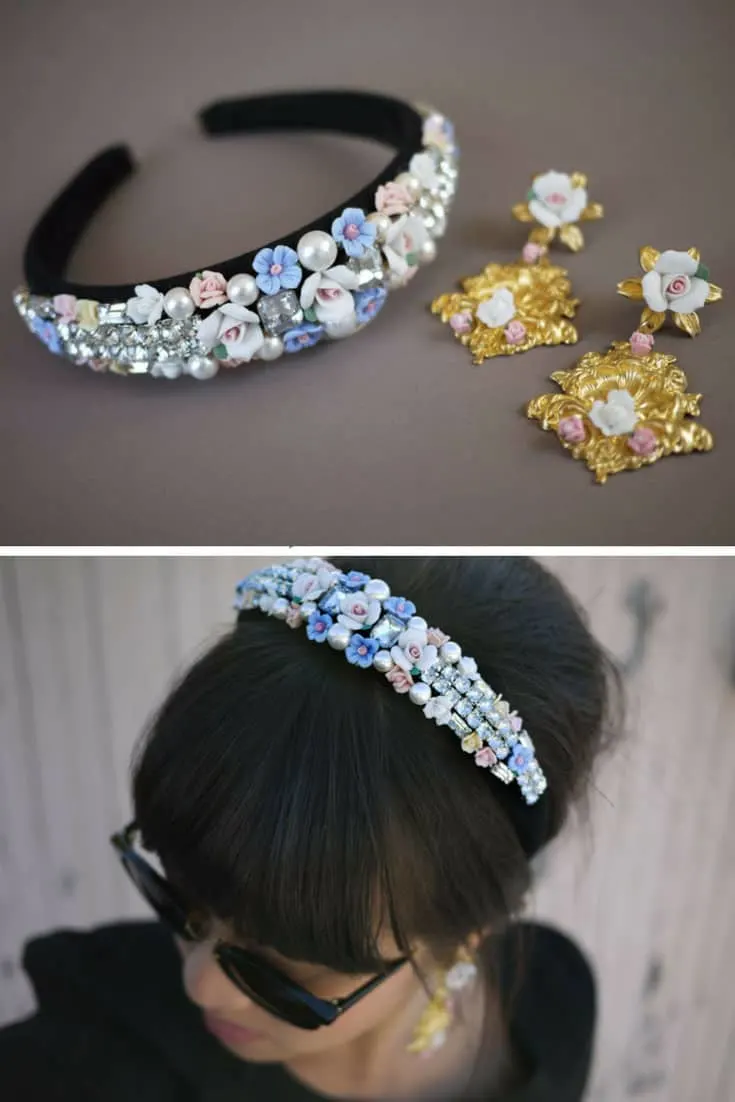 If your budget won't stretch to D&G hair accessories check out this tutorial to see how to make your own.
21. DIY Word Up Hair Grips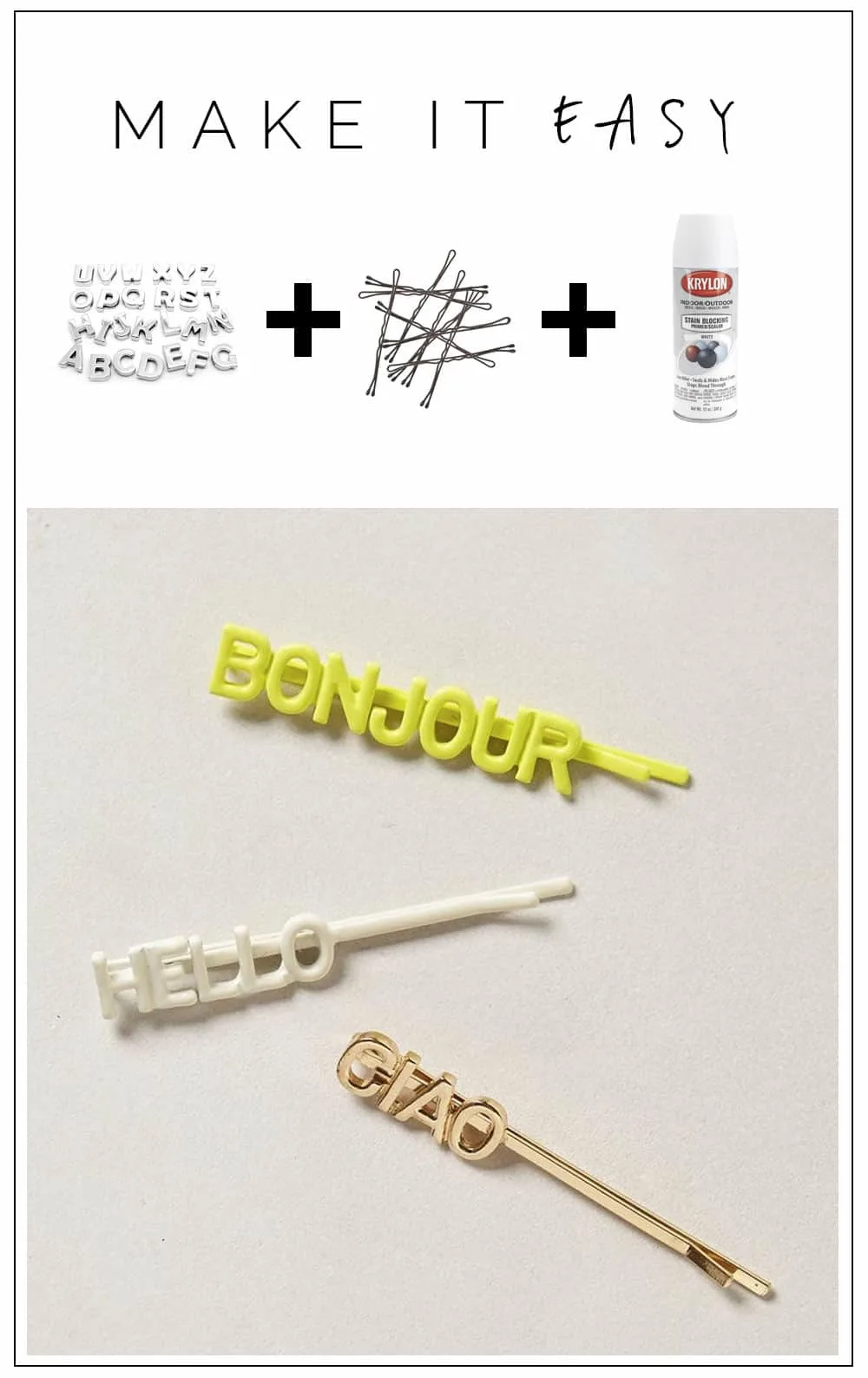 This DIY is so easy you can have a blast making as many different words as you like!
20. DIY Studded Barrette Tutorial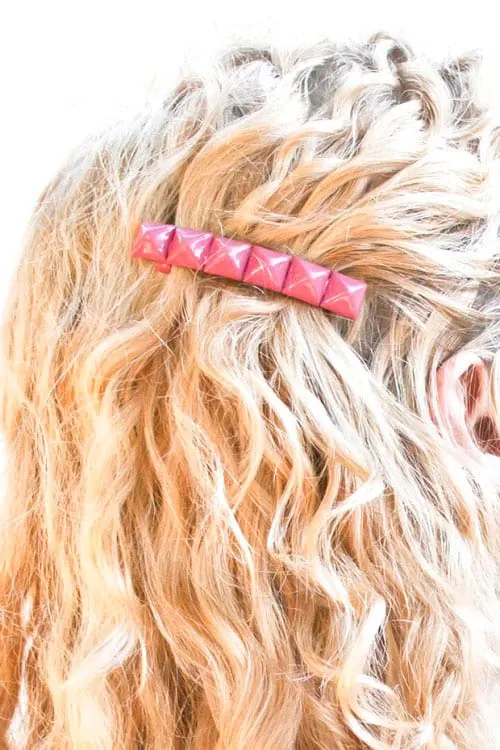 We are totally in love with these studded barrettes and you can make them in any colour you like since they're coloured with spray paint!
19. Lace Headband DIY
Here's a super easy tutorial that shows you how to stitch a lace headband in next to no time.
18. DIY Hanging Chains Headband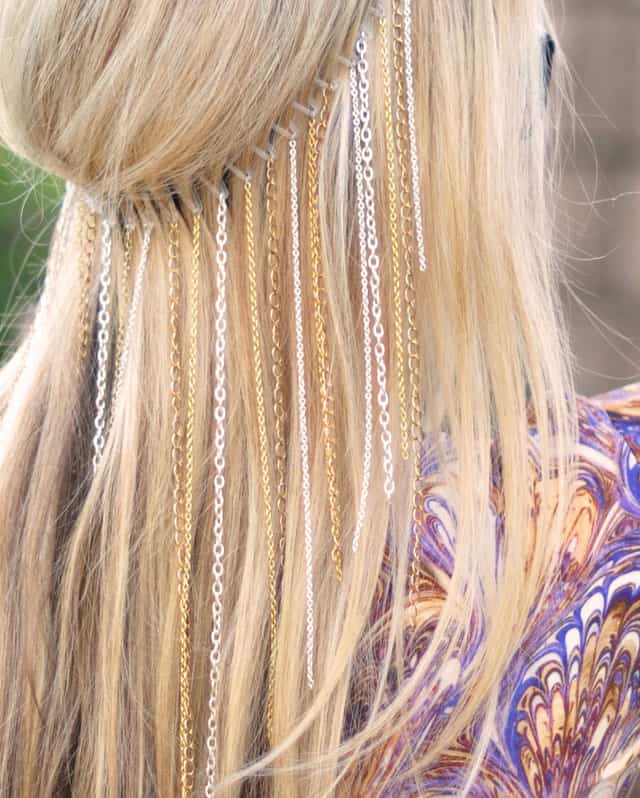 This hanging chains headband looks stunning against long blonde hair, and is really easy to make.
17. 10 DIY Hair Accessories – Video Tutorial

If your daughter is asking for money to buy new hair accessories before she goes back to school show her this video tutorial and then spend an afternoon together crafting!
16. Box Fold Felt Flower Tutorial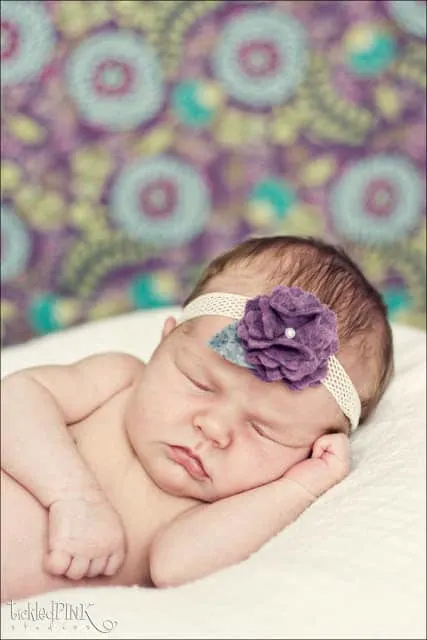 If you're looking for a unique baby shower gift idea for a mama expecting a girl you HAVE to make one of these felt flower headbands!
15. How to Make Embroidery Wrapped Hair Combs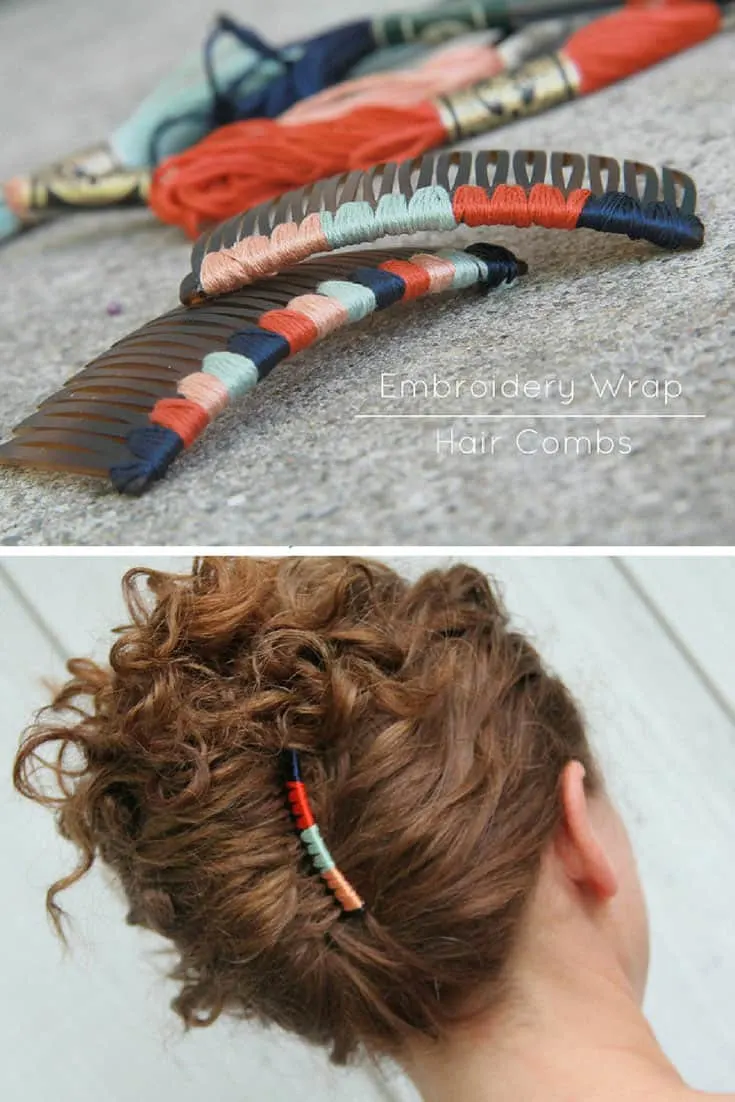 Grab some cheap combs next time you're at the Dollar Store and then hop over to this tutorial to find out how to turn them into super cute combs.
14. Delicate Pearl Bow Hair Accessories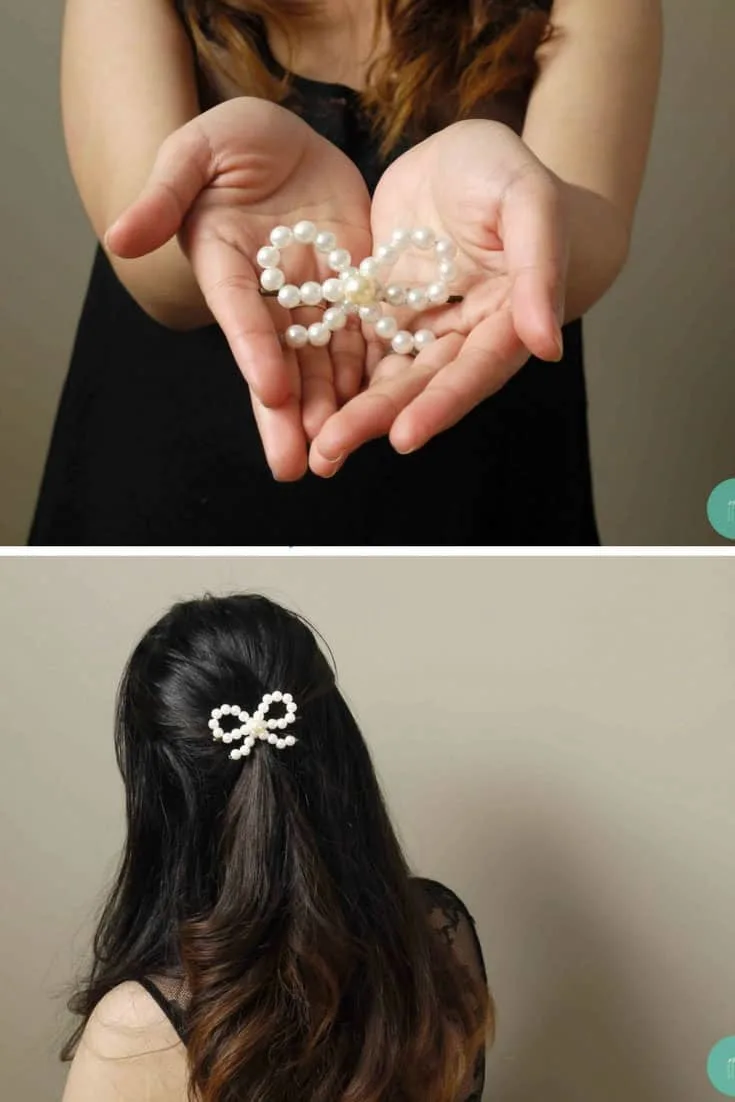 Time to grab the hot glue gun because these pearl hair clips are totally stunning!
13. Pompom Hair Tie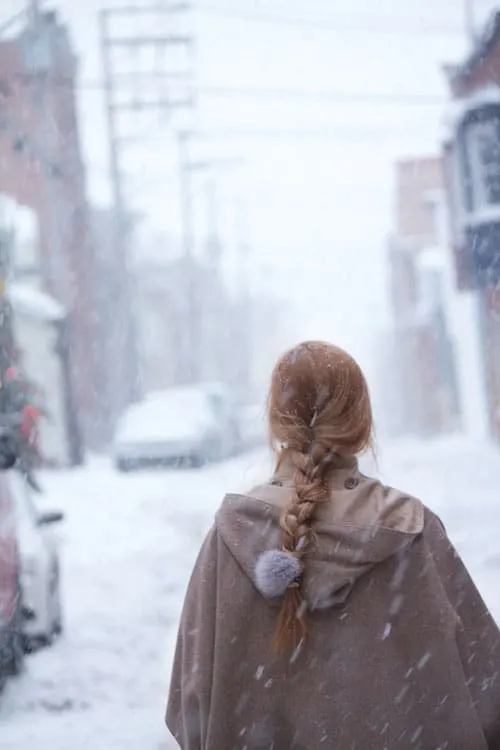 It's so much easier to cope with snow when you have a super cute fur pompom keeping your hair in check!
12. DIY Gemstone Bobby Pins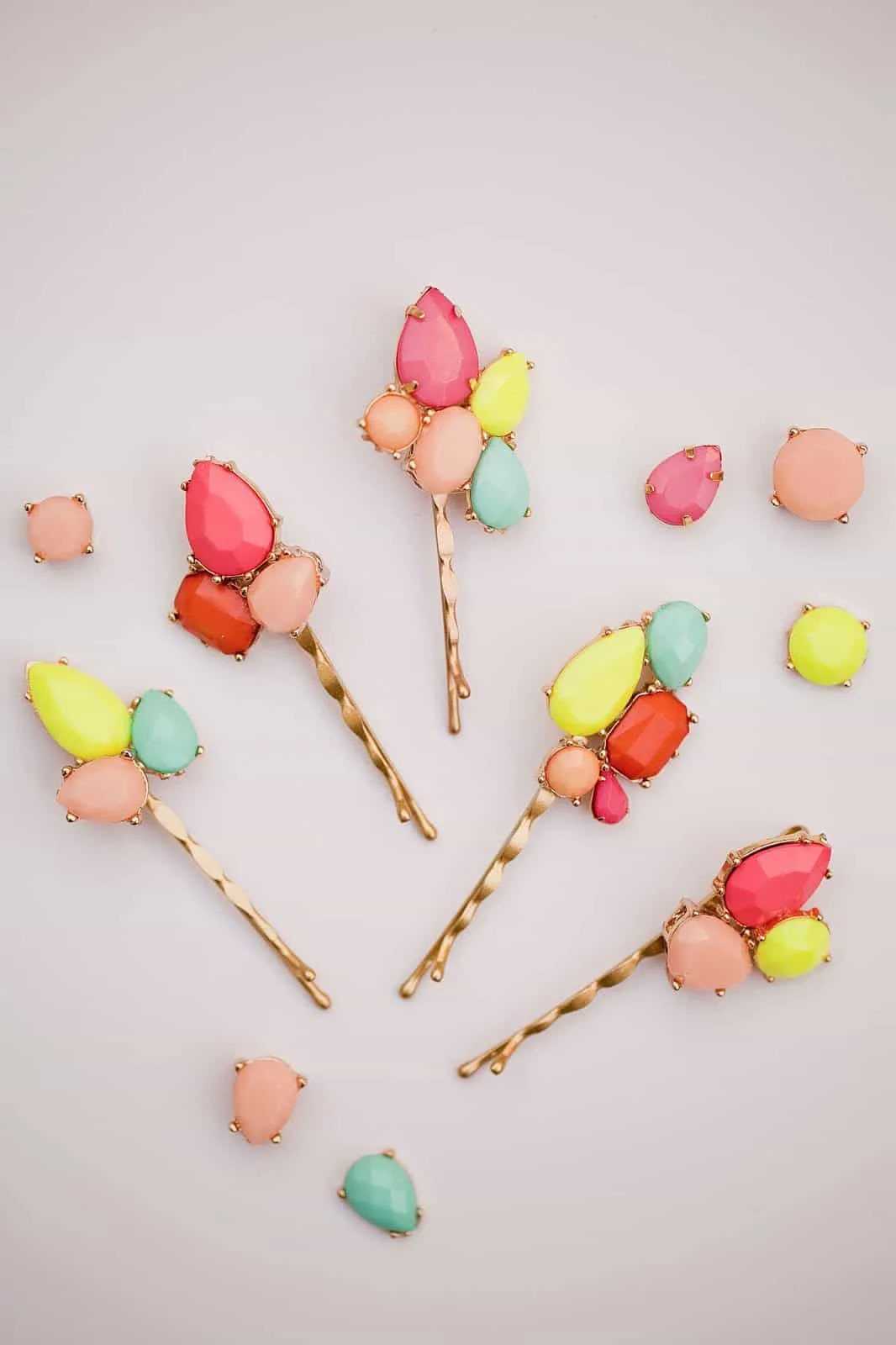 Here's a great way to turn cheap (or broken) costume jewellery into cute bobby pins!
11. DIY: Easy Flower Hair Clips – Video Tutorial

Grab some fake flowers, beads, bobby pins and felt and then watch the video to see how to turn those supplies into a stunning flower hair clip.
10. DIY Bejewelled Hair Combs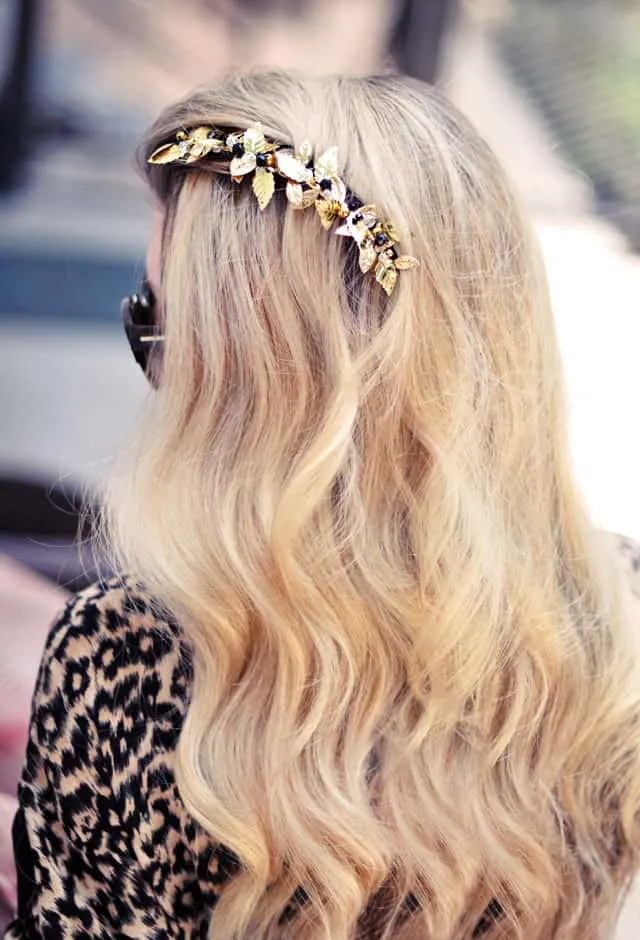 How stunning are these hair clips? And don't they look sooo expensive? Seriously no one is going to believe you when you say you made them yourself!
9. DIY Jewelled Hair Elastic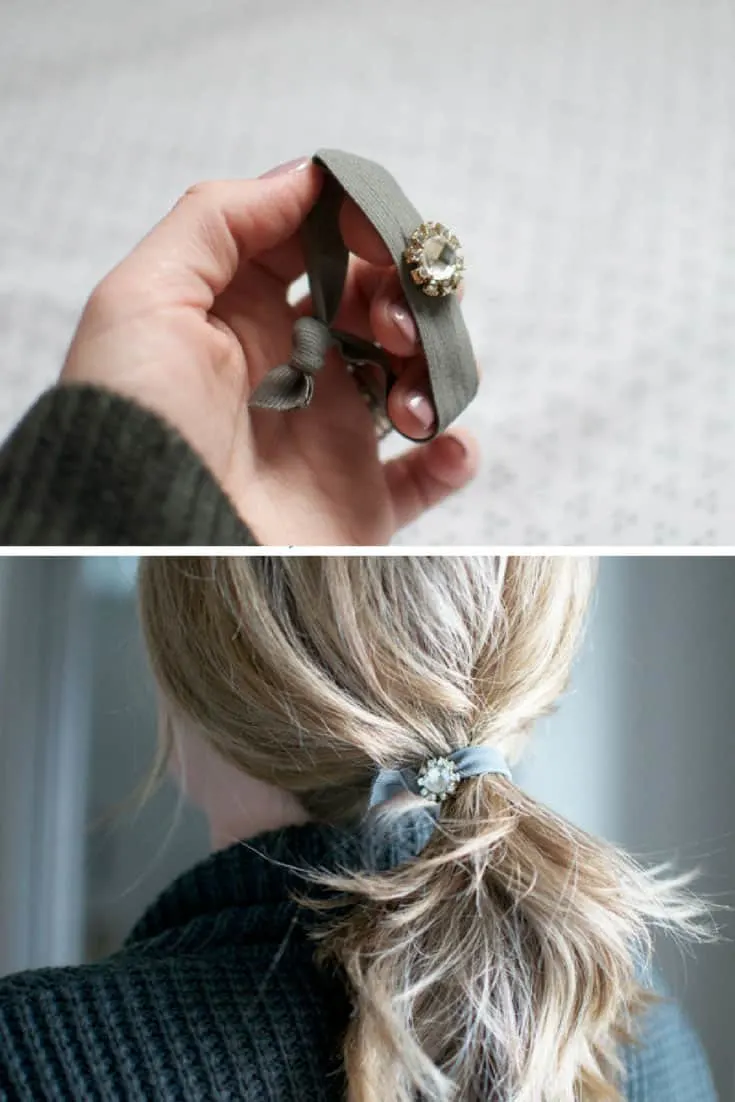 DIY hair clips don't get any easier than this one!
8. DIY Workout Headband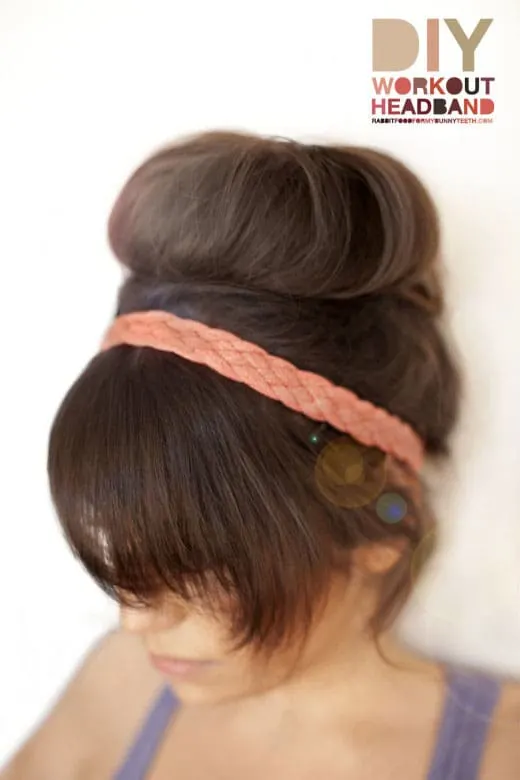 If you have a favourite Tee that's shrunk or stained and you can't bear to part with it find out how to turn it into a headband you can wear to the gym!
7. Urban Outfitters Inspired Boho Feather Headband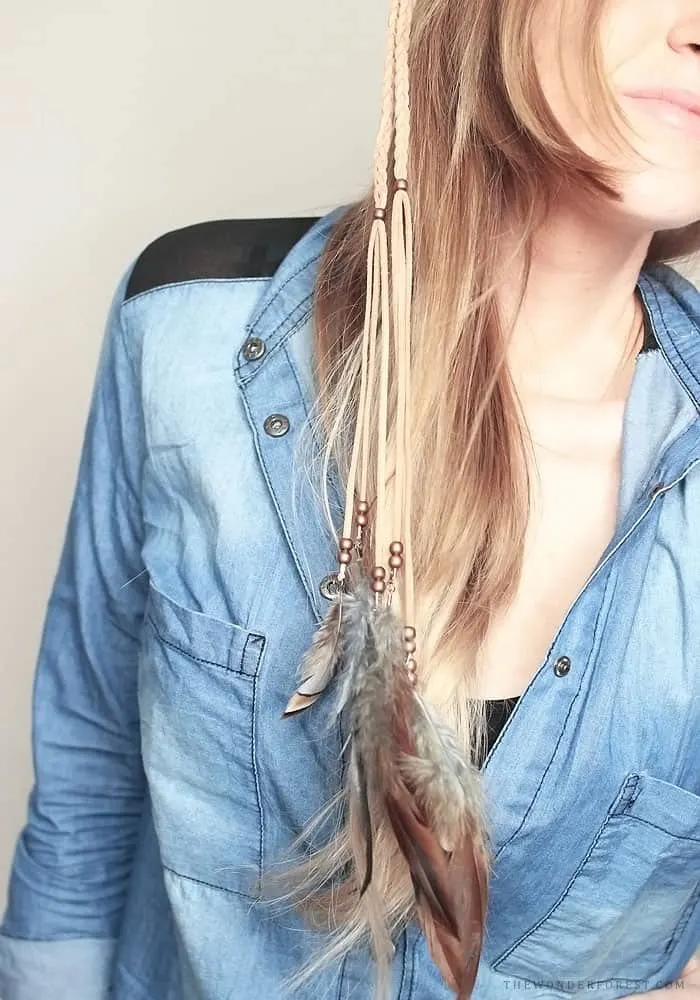 If you're looking for some boho feathery chic for your hair then this tutorial is the one for you!
6. Glittery Barrettes – Homemade Gifts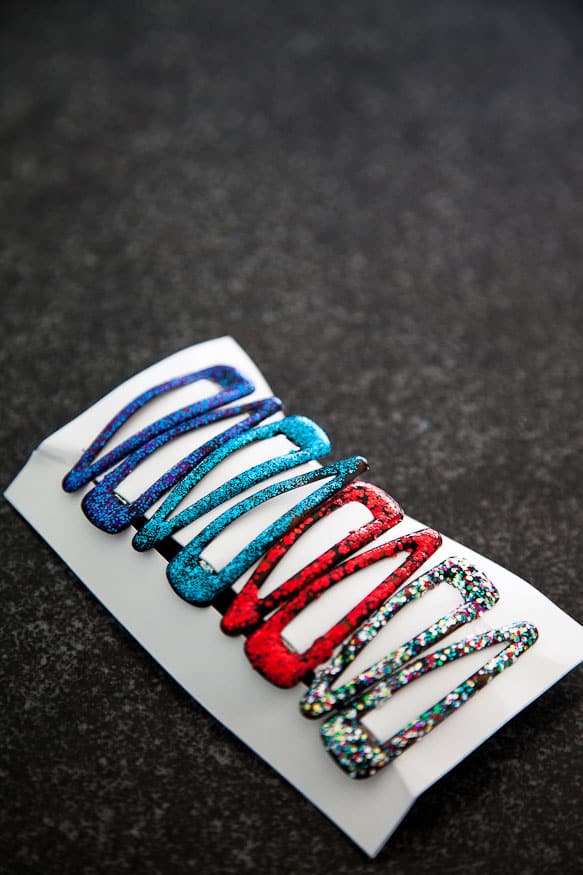 Whether you're looking for a last minute homemade gift idea or you just want some seasonal hair accessories for the 4th of July or Christmas check out this tutorial for turning plain old barrettes fabulously sparkly!
5. Rodarte Hair Clip – Video Tutorial

This Rodarte hair clip is simply stunning!
4. DIY Beaded Headband Crown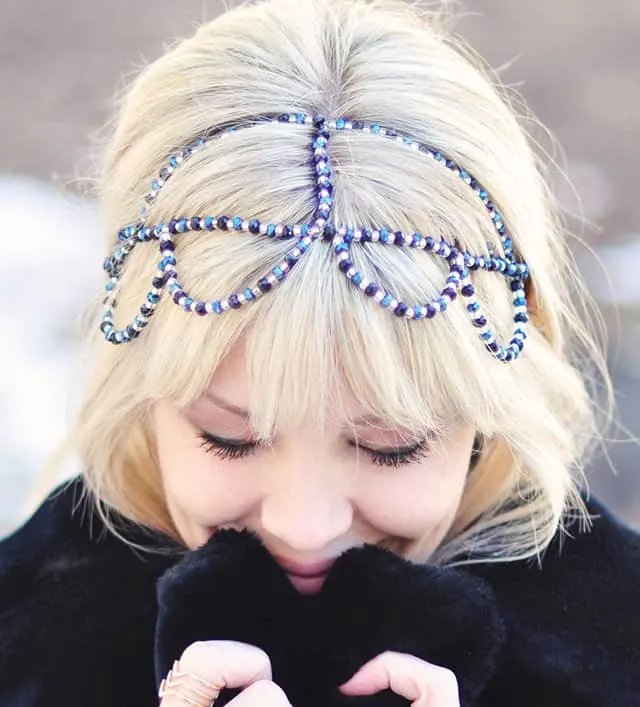 If you're headed to an evening event and need something stunning to wear in your hair check out this beaded headband crown. It'll take a little patience to create but boy will it totally be worth it!
3. Gold, Leather Hair Clips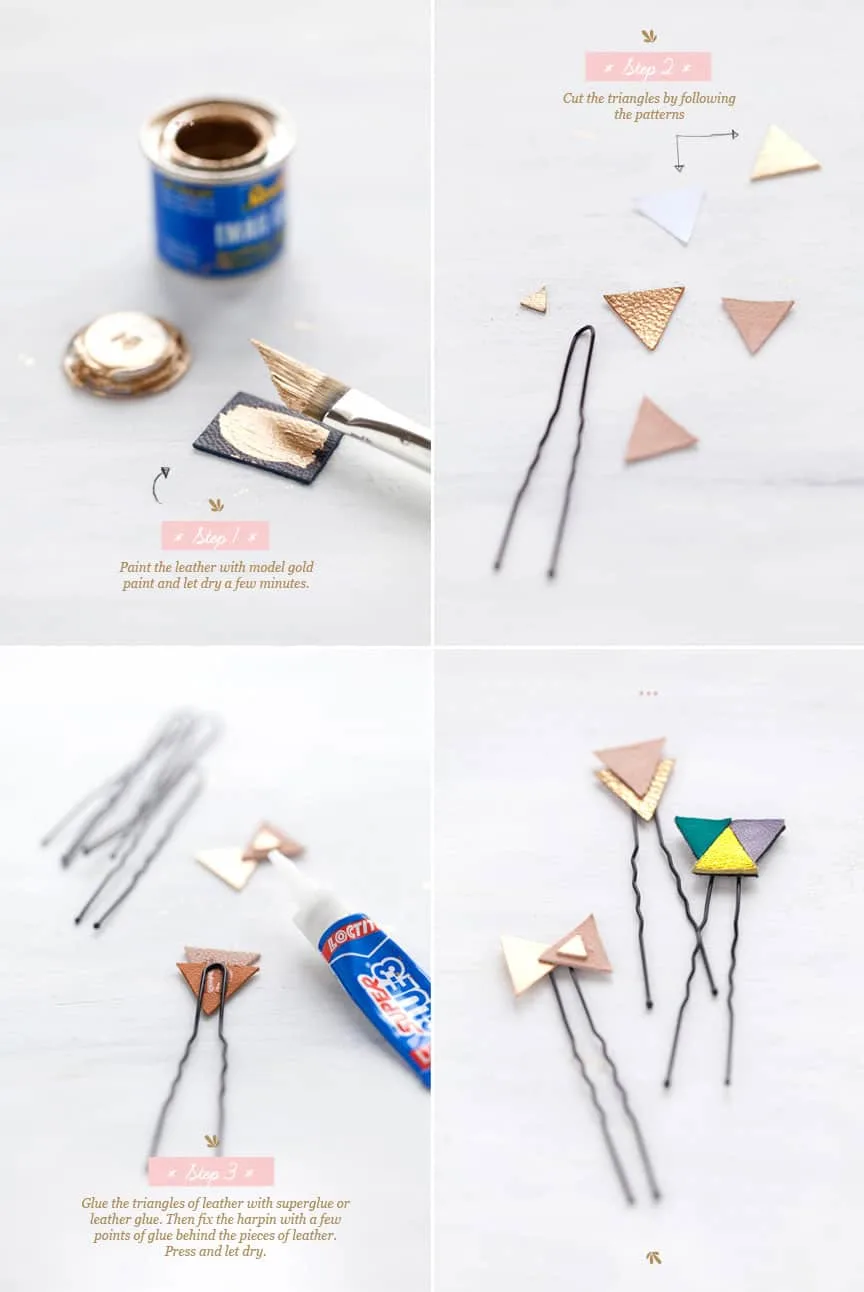 Give a handful of boring bobby pins a makeover with some leather scraps and enamel paint.
2. Paper Flower Accessory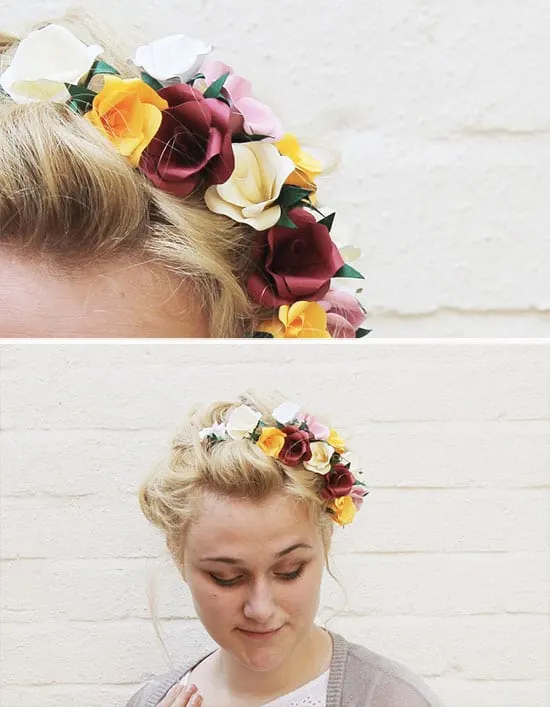 These paper flowers are stunning! Wear them in a spring crown like fashion or thread them through a braid.
1. Quartz Barrette

For a totally stunning makeover of a simple barrette add some crystals and quartz!
&
---