If you're always misplacing your keys at home this is the craft for you because with one of these succulent key holders hanging in your entry way you'll have your keys on hand whenever you need them!
This post may contain affiliate links, which means I may receive a commission if you click on a link and purchase something. As an Etsy and Zazzle Affiliate I earn commissions from qualifying purchases.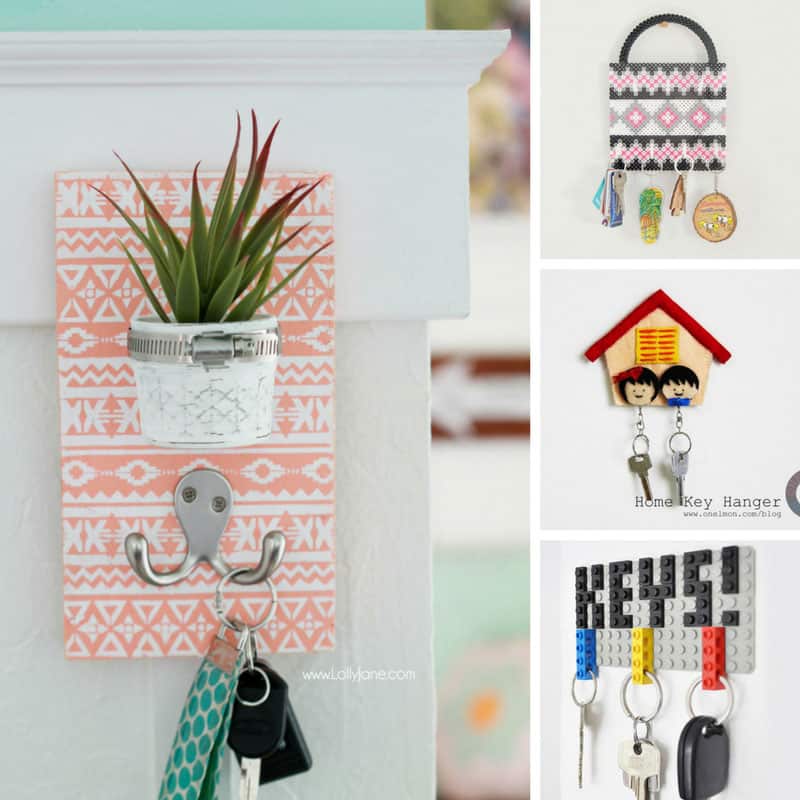 If you're always losing your keys and can never remember where you put them when it's time to leave the house you need to take some time out this weekend to make one of these fabulous key holders. Pop it in your entry way and your keys will always be right there when you need them!
DIY Succulent Key Holder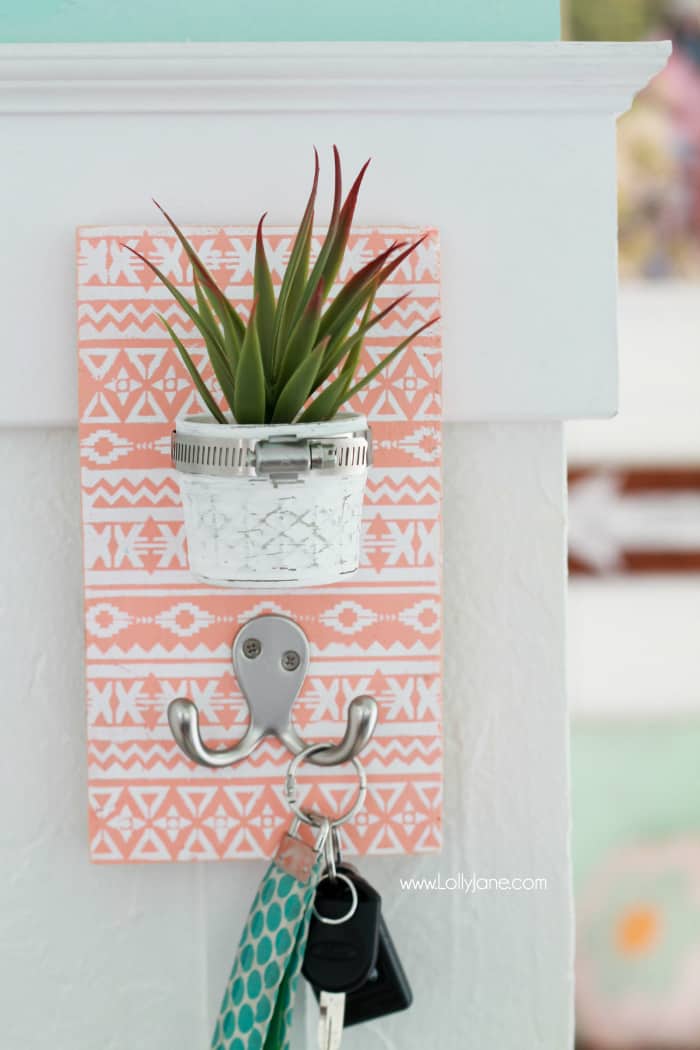 This DIY combines our love of mason jar crafts with our love of succulent planters so when it appeared in our Pinterest feed we knew that we had to share it with you!
With this key holder in your entry way you'll never have to worry about losing your keys at home, because they'll be right there by the door when you need them.
And we love that you can paint this in colours to match your decor, and it looks just as good plain as it does with a stencil so you can decide just how to decorate it.
You know it would make a fabulous housewarming gift too right?
More DIY Key Hanger Inspiration
Click play above to watch the video tutorial then continue scrolling for more fabulous ideas!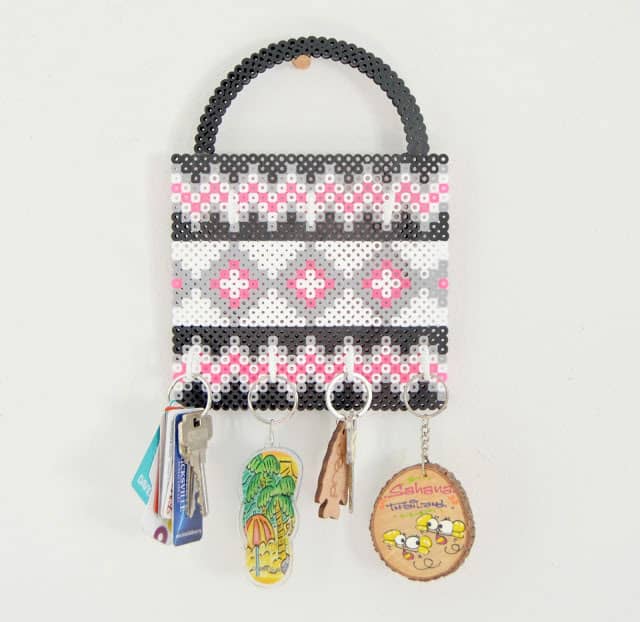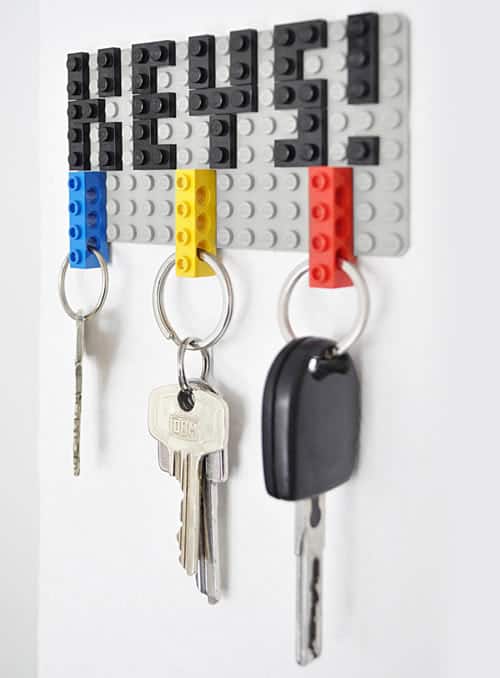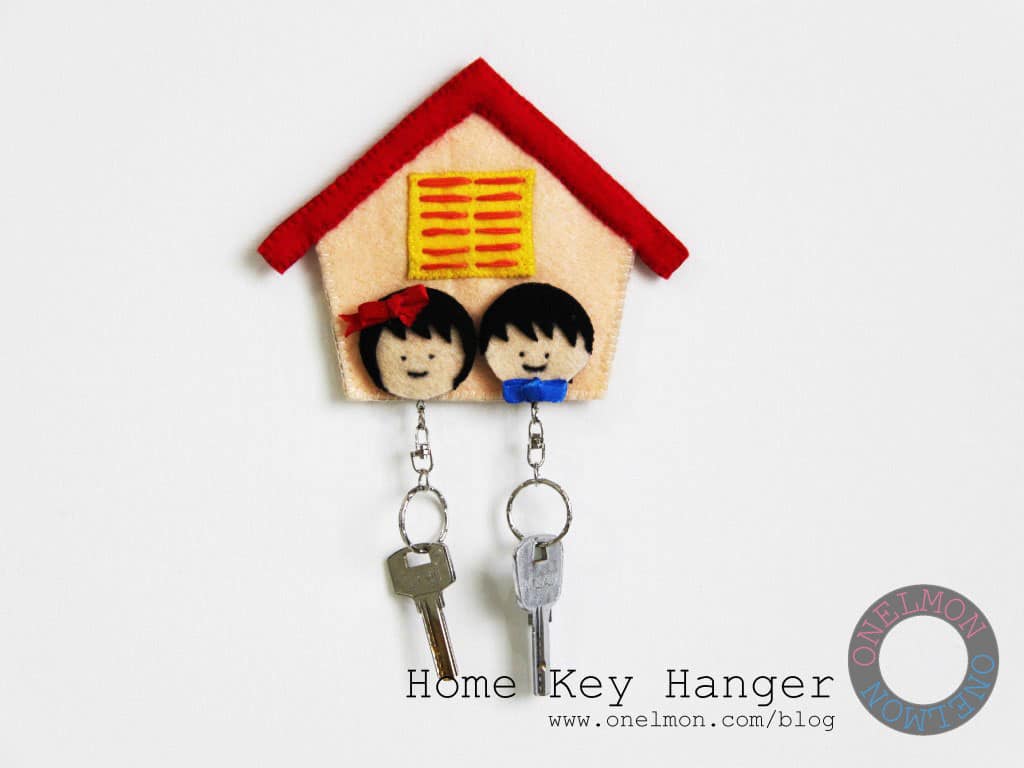 Honey I'm Home Key Hanger |
Onelmon