DISCLOSURE: Some of the links below are affiliate links. This means that, at zero cost to you, I will earn an affiliate commission if you click through the link and finalize a purchase. All opinions are my own, and I only recommend products that will add value for my readers.
How cute are these DIY teepees? They're perfect for playing in or snuggling up inside with a good book. And I'm sure the kids won't mind if you sneak inside too!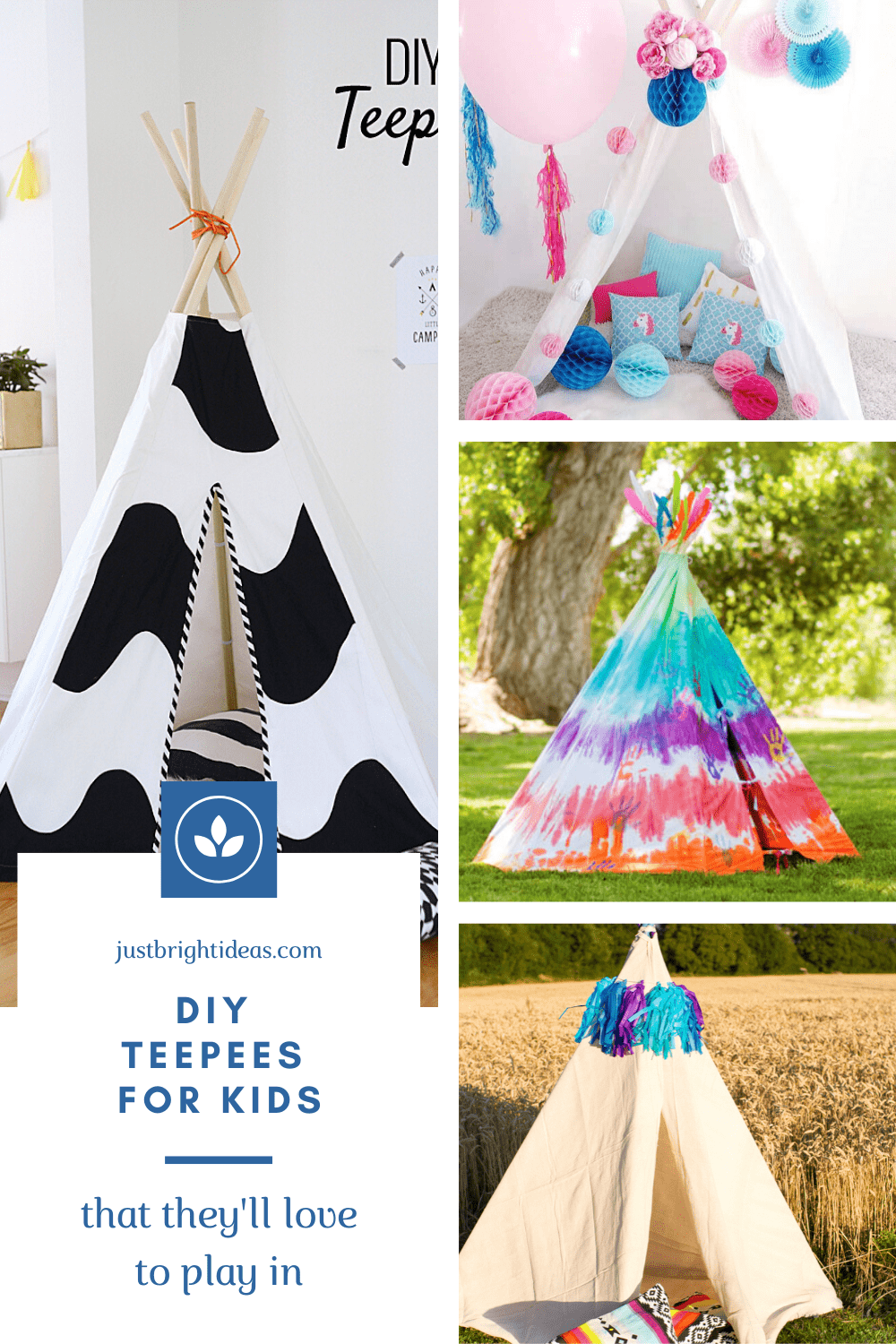 DIY Teepee Ideas
Today's collection is all about DIY teepees. They're easy to make and are the perfect place for slumber parties, book nooks and just plain chilling out.
You could make one for your kids, or your dog or even your cat, and hey when there's no one else about they're a pretty good place for grownups to curl up with a good book too!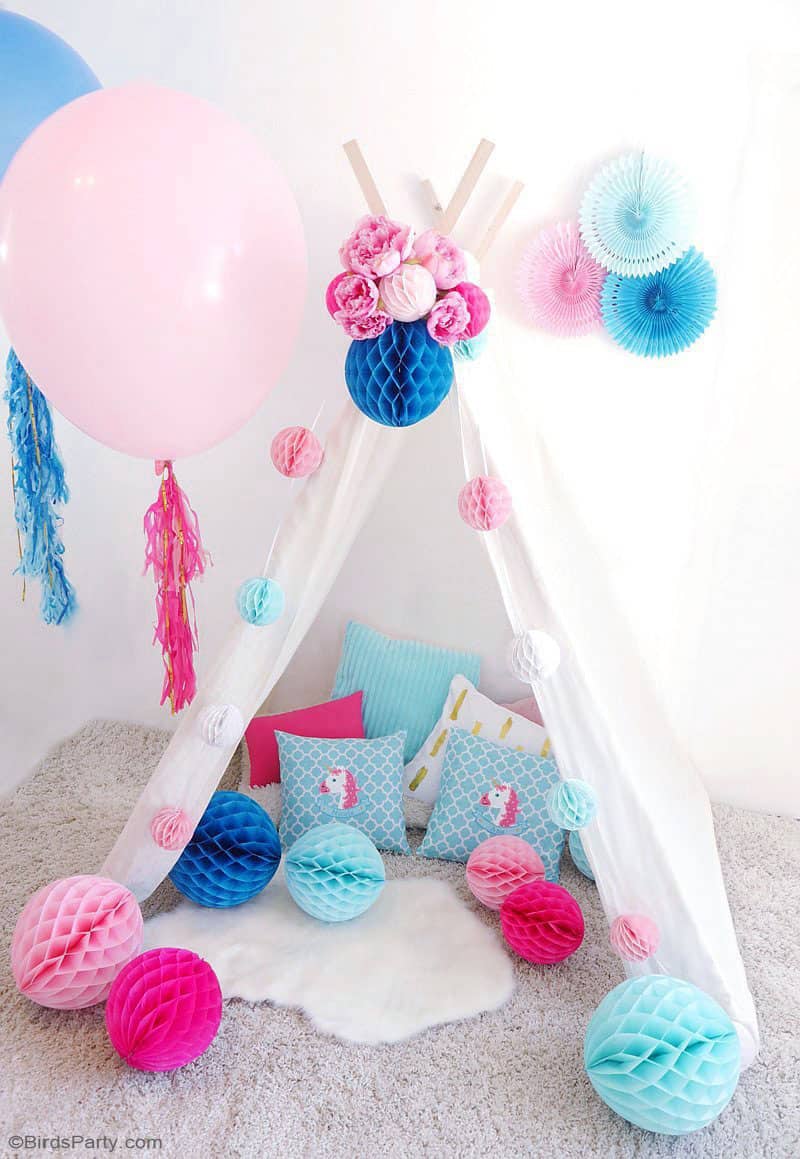 This magical, unicorn themed teepee is the inspiration behind today's collection. We fell in love with the colours and the whimsical paper balls and knew you'd love it too!
Cristina and her husband (well mostly her husband) built this teepee for their daughter's slumber party and she's kindly gone to the trouble of including free building plans as well as a useful video tutorial just in case it's easier for you to follow along that way!
And you know us. We can never stop at just one, so we scoured the internet for more fabulous teepee designs to inspire you! Don't forget to scroll to see all the ideas including another video tutorial.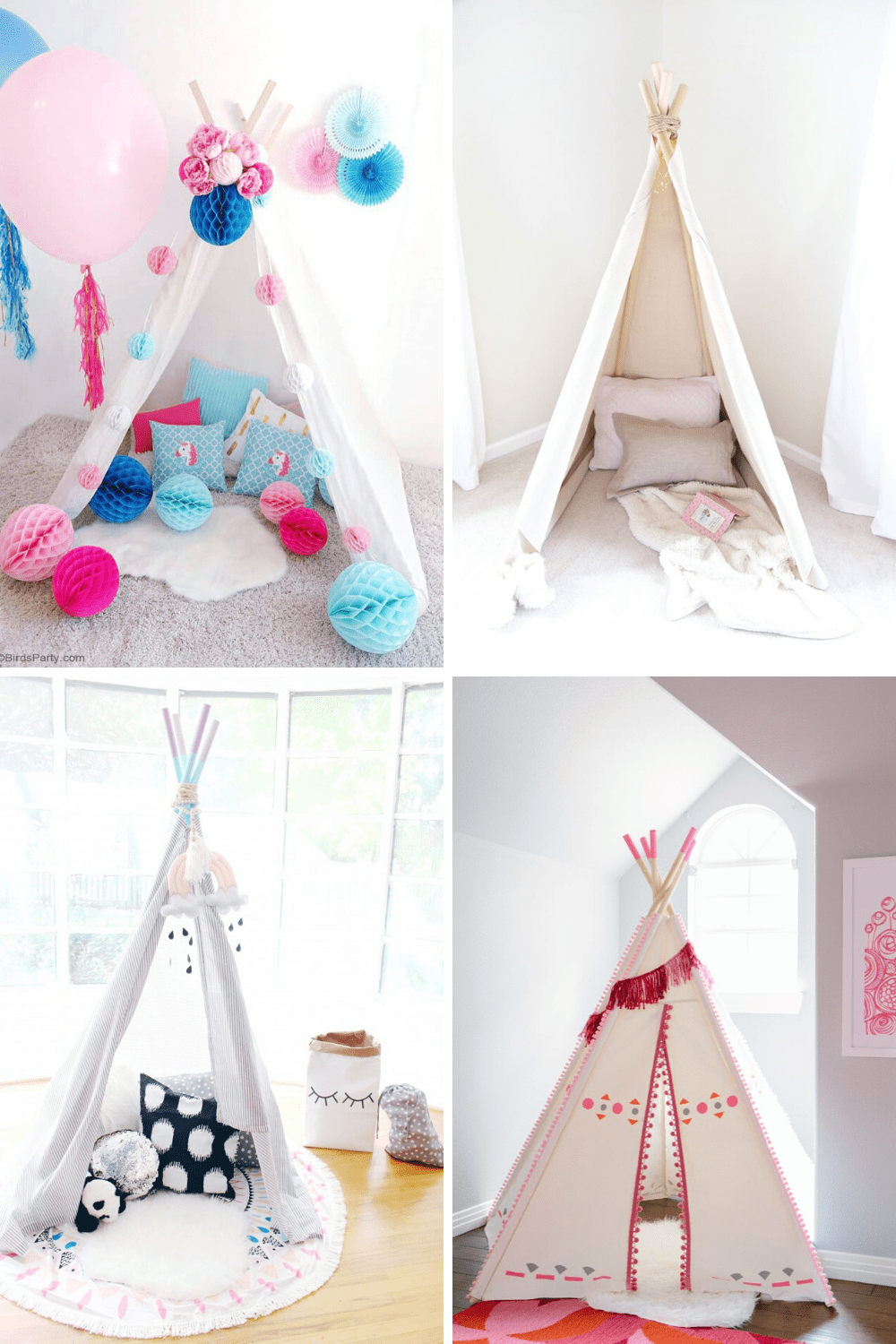 More Cute Teepees You Can Make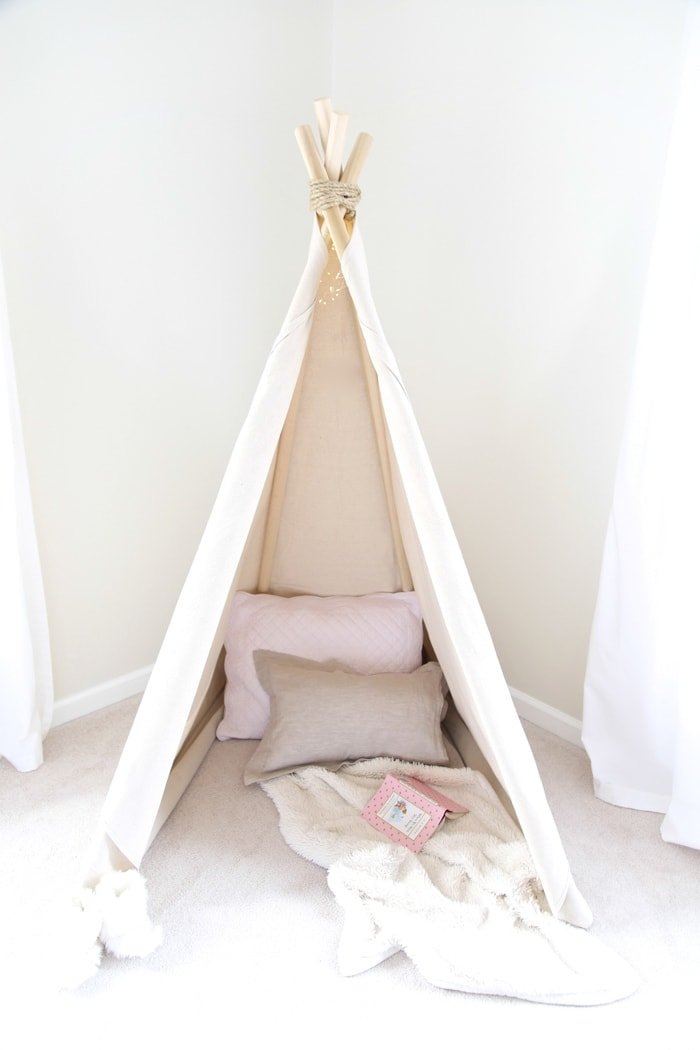 ---
This teepee was designed with toddlers in mind so it's sturdy and built to last, and also has no ties which could be a hazard to little ones.
There's room enough inside for three children to play together.
This bold 5-panel teepee uses a clever trick with elastics which results in a larger space inside. I love the cowhide fabric with the cute trim around the door.
Oh how sweet is this one from Designed Improvised with it's painted fabric and pompom trims! I love the tassels around the top too. This is perfect for a little girl's bedroom.
Speaking of tassels, this tipi has them too, but I also love the idea of the painted poles to give it some extra color!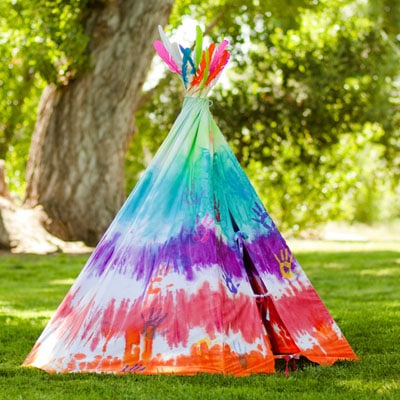 Or why not go all out tropical twist with this tie dyed design! I love the addition of the hand prints on the painted fabric!
If you'd prefer something a little bit more rustic then this one is probably more your jam. I love how Caitlin used saplings for the poles, as well as the extra detail of the lacing on the front.
If you love yourself a dollar tree craft to make something for next to nothing click play to watch the video below:
And let's finish up with this sweet design which doesn't look quite as robust as some of the others but would be perfect for a little one who wouldn't try to dismantle it (as mine would!)