If you love unicorns you will definitely want to add this DIY unicorn pencil case to your collection! It's perfect for back to school too.
This post may contain affiliate links, which means I may receive a commission if you click on a link and purchase something. As an Etsy and Amazon Associate I earn commissions from qualifying purchases.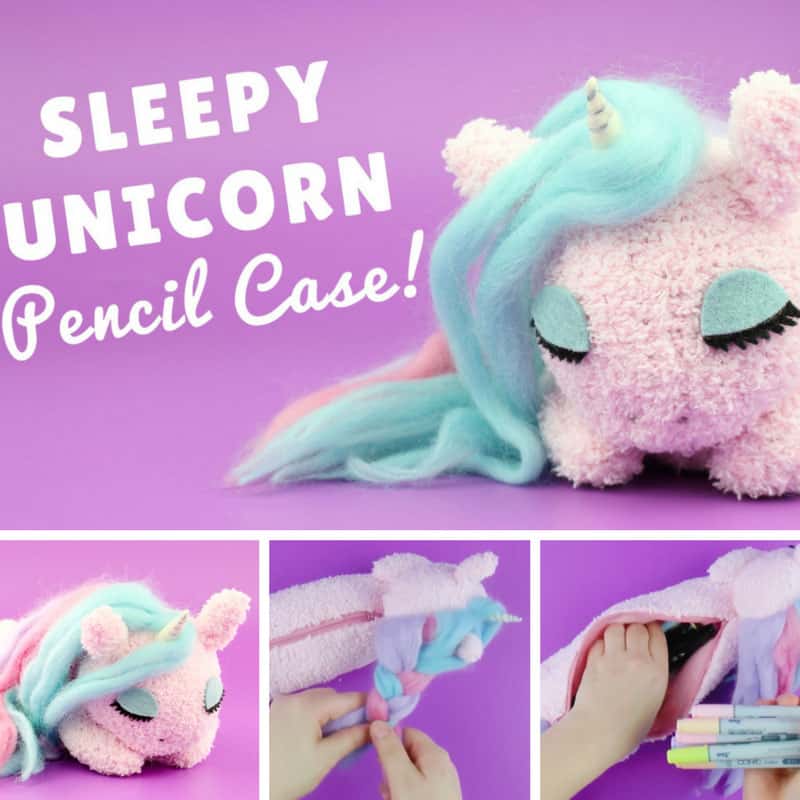 How to Make a Sleepy Unicorn Pencil Case

When it comes to unicorn crafts our community just can't seem to get enough!
First we had those unicorn crochet patterns that were beyond adorable, then the totally magical unicorn charms and today we taking it further with this super cute sleeping unicorn that's actually a pencil case!
Supplies
To make this sleepy unicorn pencil case you will need the following supplies:
1 Pair of socks (1st sock for the body & ears, 2nd sock for the head & legs).
Craft felt (8″X10″)
Fabric glue or hot glue
Needle & thread
White felt for the horn
Black & Blue felt for the eyes
Black embroidery thread
For the step by step tutorial click play on the video below.
Craft Felt
Silver Thread
Merino Wool Felting
Poly-Fil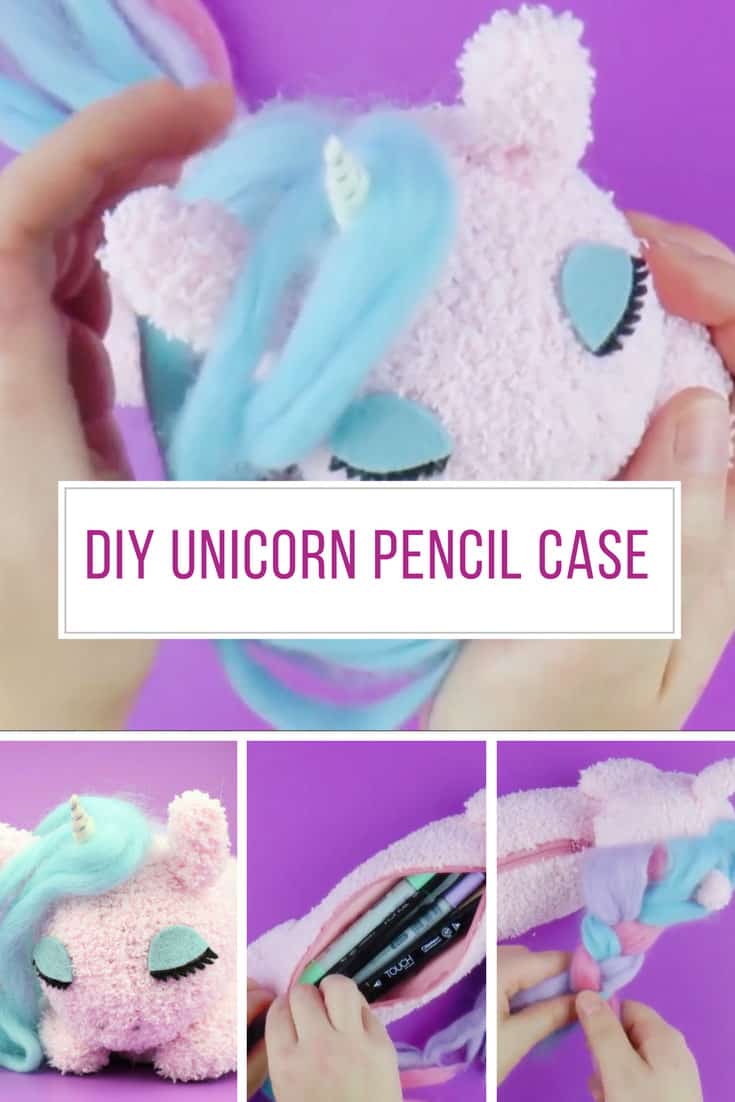 Pin this idea!
Hit the button to save this idea for later.
Don't forget to
follow us on Pinterest
for more great stuff!
&
---